After PUMA dropped the first wave of the Ralph Sampson OG earlier this month, the brand is gearing up for a wider release of the iconic basketball sneaker built for a true giant on the courts. Ralph Sampson is an NBA Hall-of-Famer who played for the Houston Rockets in the early '80s and carved a name for himself as a big man who towered over his opponents at a menacing 7 feet 4 inches tall.
For Sampson to properly play and compete at an elite level, PUMA had to start from the ground up on a signature shoe built just for him, and the result speak for themselves. We spoke with Sampson on why now's the perfect time for his signature shoe to make a return, and how style and comfort go hand-in-hand with each other when considering all the design elements.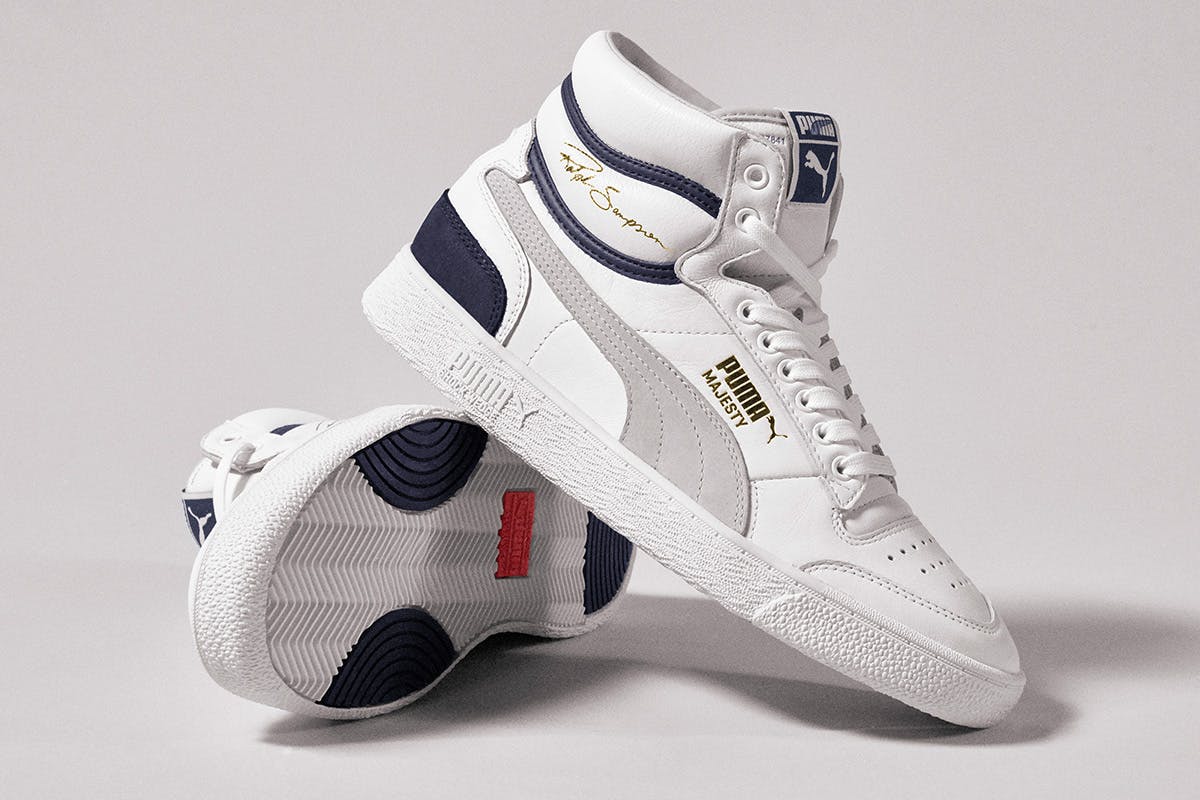 When you think of PUMA's history with basketball, what comes to mind?
Funny because I have a cousin that is older than me and he played with the PUMA shoe in college so I've always been around the brand one way or another. That's the first thing that comes to mind. My cousin had style and mimicked himself after Walt Frazier, cool and sophisticated. PUMA basketball has always been a mixture of style, grace and comfort from a playing standpoint to a lifestyle standpoint. The brand is unique in that you can play in the shoe and also style it off-the-court. No other brand has been able to do that.
How did you first come to work with PUMA in the 1980s?
The partnership with PUMA started when the brand I wore in college, Pro-Keds, went out of business. PUMA came in and gave me a deal I couldn't refuse. It was great because PUMA was established in the shoe world. I built a great relationship with the representatives at the time.
What do you think of PUMA's reemergence as a basketball brand?
I think it's great timing for PUMA. The nature of the sports arena is different today with all the technology and social media. So reemerging into the world right now is optimal because PUMA does a great job of combining the style and look of their basketball shoes with comfortability and fit to perform at a high level. PUMA's known for its history of style and grace, and to bring that back to the basketball world now is the right time.
How can PUMA successfully leverage its basketball heritage in 2019, with a target demographic that may have never played in PUMA basketball shoes?
PUMA is an iconic brand with a rich basketball history. Because the brand is known for its' style and culture, creating shoes that not only perform at the highest levels on-court, but then can be worn off-court is how you reach a demographic that may not have played in the shoes. This isn't anything new for PUMA. They've been merging sport and lifestyle for decades.
What was it like having your own eponymous signature line in the '80s, long before that was as common as it is today?
It was humbling and exciting. To have a signature shoe and being able to compete at the highest level was amazing. I would go back home to Virginia during the off-season and have store appearances there and to see long lines of fans with my shoe was surreal. Even today I sometimes get mailed my shoes with fans asking me to sign them.
Can you go into detail as to how the shoes were designed to fit your play style?
After my rookie year, I sat down with representatives to discuss the shoes. I got a mold of my foot done and told them how I liked my shoes to feel when playing: snug fit. From there I did a wear test in Germany at PUMA's headquarters. Early on athletic trainers from Virginia were involved. The biggest thing for me was to have a tight, supported feeling shoe and that's what was created.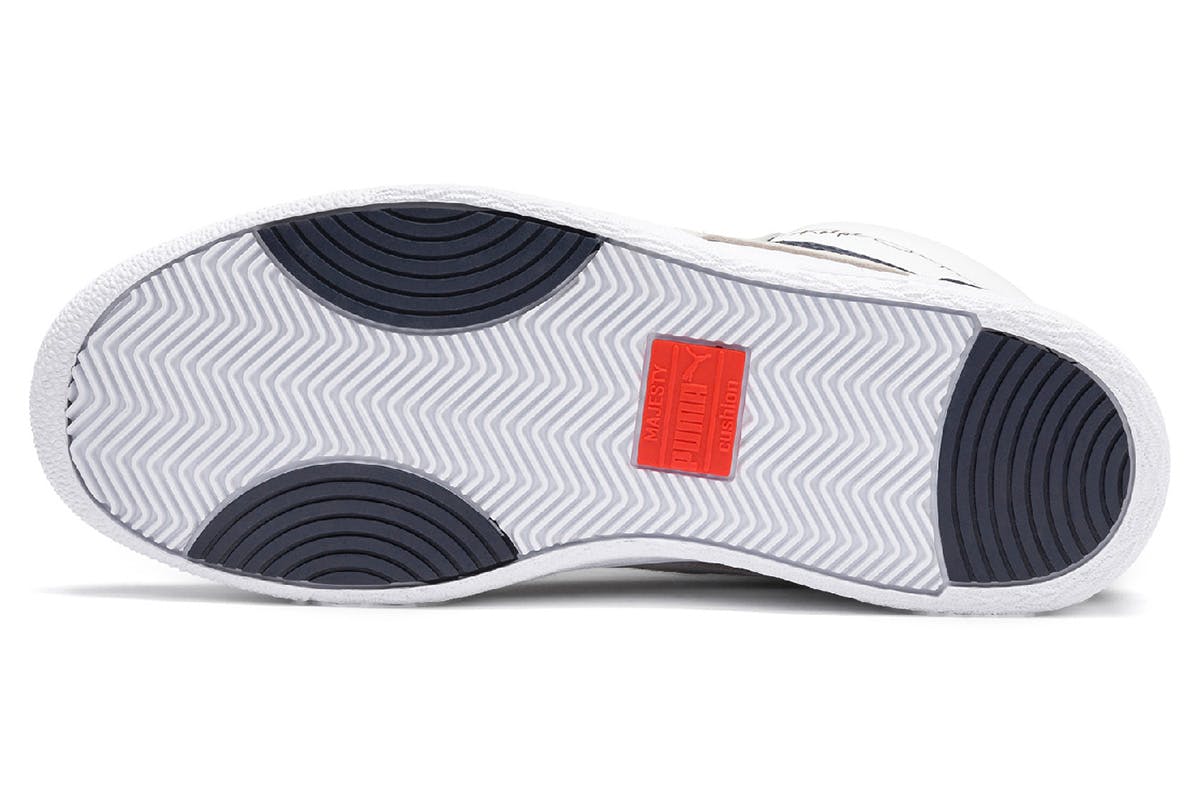 How much input did you have into the design?
It was a collaborative process with everyone giving their thoughts and ideas and the design evolved to a Sky LX version.
Both PUMA Ralph Sampson OG models are available exclusively at Sneakersnstuff and KITH until April 27. From April 27, they're available worldwide via PUMA's own online store.