After the three-part release of its noughties-inspired shoe, the Velophasis, PUMA went one step further to bring the identity of the sneaker to life.
The Velophasis digs deep into PUMA's archive, pulling elements from its design history to construct something new — and this is quite literally what happened at the brand's pop-up event last month.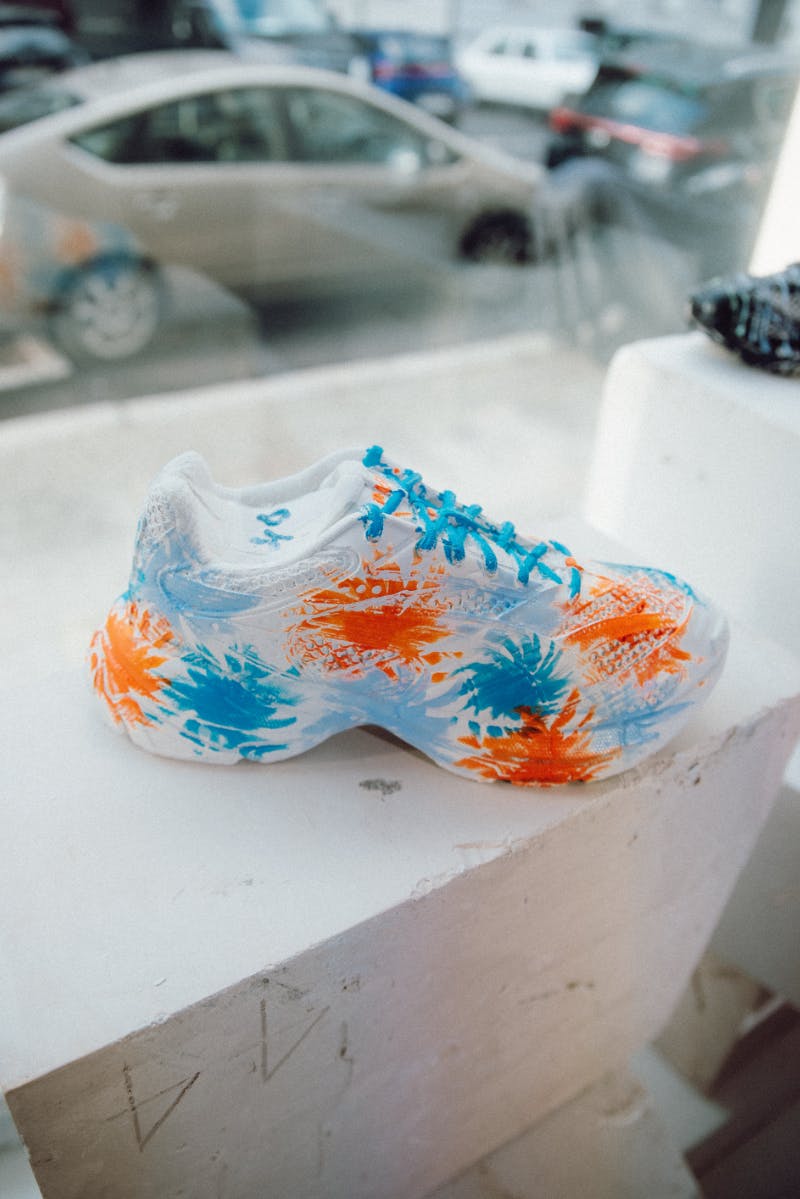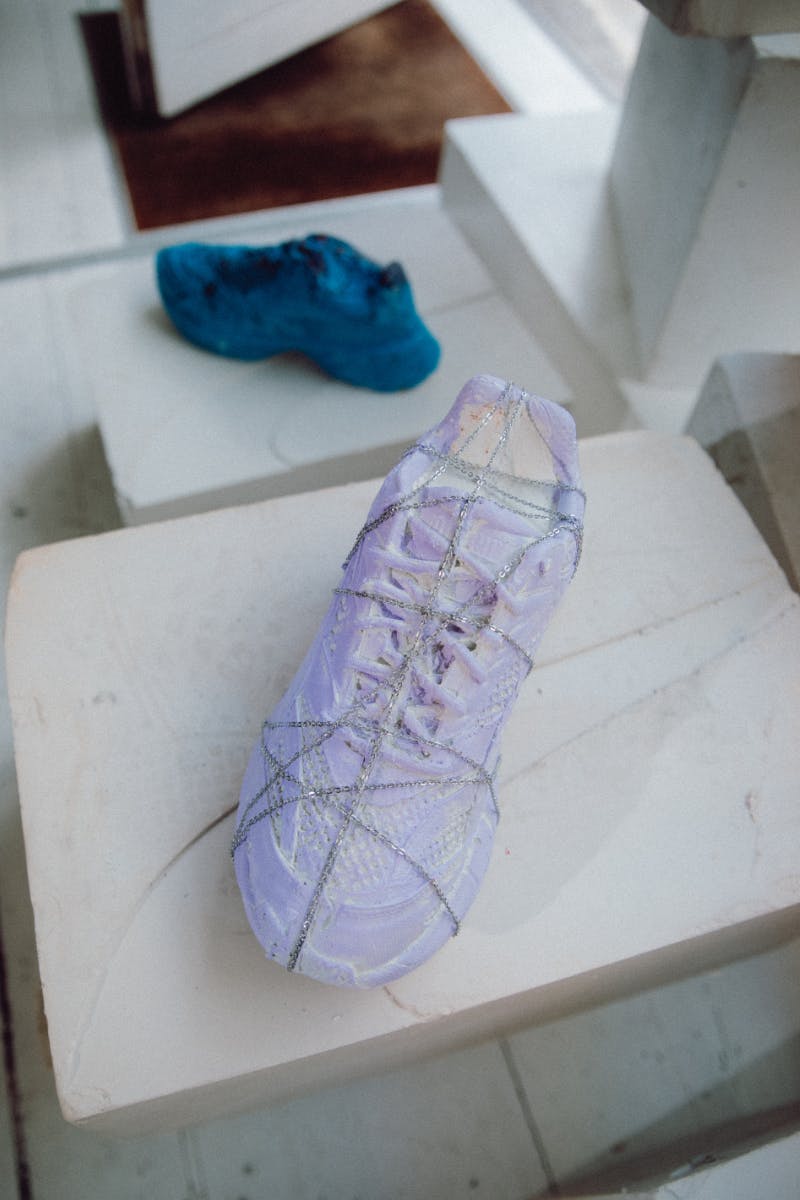 Berlin-based artist Richard Green collaborated with PUMA on a workshop titled Future Archaeology. Predominantly a sculptor by practice, Green created a stone-like excavation site amongst the brutalist concrete walls of Lobe Block. Underneath the seemingly unsuspecting landscape was the Velophasis, waiting to be explored and dug out. As well as Green, guests from the city were invited to the space to take part in revealing the treasures beneath the stone, discovering the sneaker for themselves.
For those who didn't get a chance to bear witness to the archaeological Velophasis performance, PUMA held a celebratory exhibition last Friday, which saw Green's installation on display as well as the other artworks that were created from the February workshop: two archaeology walls with de-embossed and embossed Velophasis fossils, an oversized Velophasis structure that was cut into slices and multiple 3D sneaker sculptures.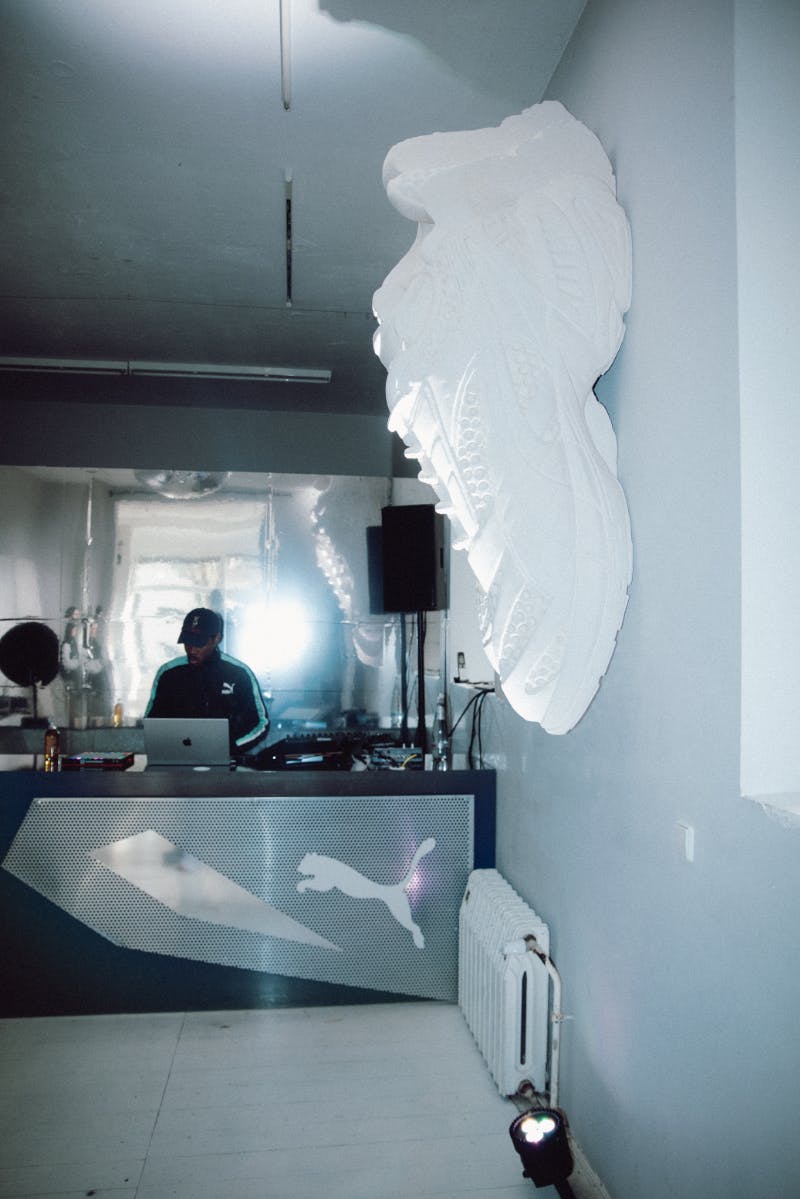 The futuristic and slightly abstract design of the Velophasis Technisch (one-third of the shoe series) is what influenced the mood of this grand finale event, with PUMA transforming the visual experience of the exhibition into a more holistic space with music and sound. To make the whole night even more personal and authentic, the evening took place in Tribes Space, the heart of the PUMA x Tribes community.
Become part of the Velophasis story: get your pair here and in select PUMA stores.