From low-rise jeans and MTV's Cribs to flip phones and Blockbuster, the 2000s were iconic in almost every field. Last year, PUMA announced the release of the Velophasis, its new hybrid sneaker that draws inspiration from the iconic energy of the noughties — think Y2K visuals and a chunky silhouette meets high-performance and archival PUMA staples.
The Velophasis series offers three different drops, Bionic, Phased, and Technisch. By now, I'm sure most of you have seen the widespread Skepta snap on Instagram of him sporting the Velophasis Technisch while at PFW, so here's a bit more about the shoe itself.
After sifting through its 2000s archive, PUMA picked up on a defining moment for the brand, the creation of its COMPLETE line. This sneaker series allowed PUMA to build on its running expertise by developing its game-changing technology, such as the iCELL, e+CELL, and EverRide, which are now used by runners worldwide.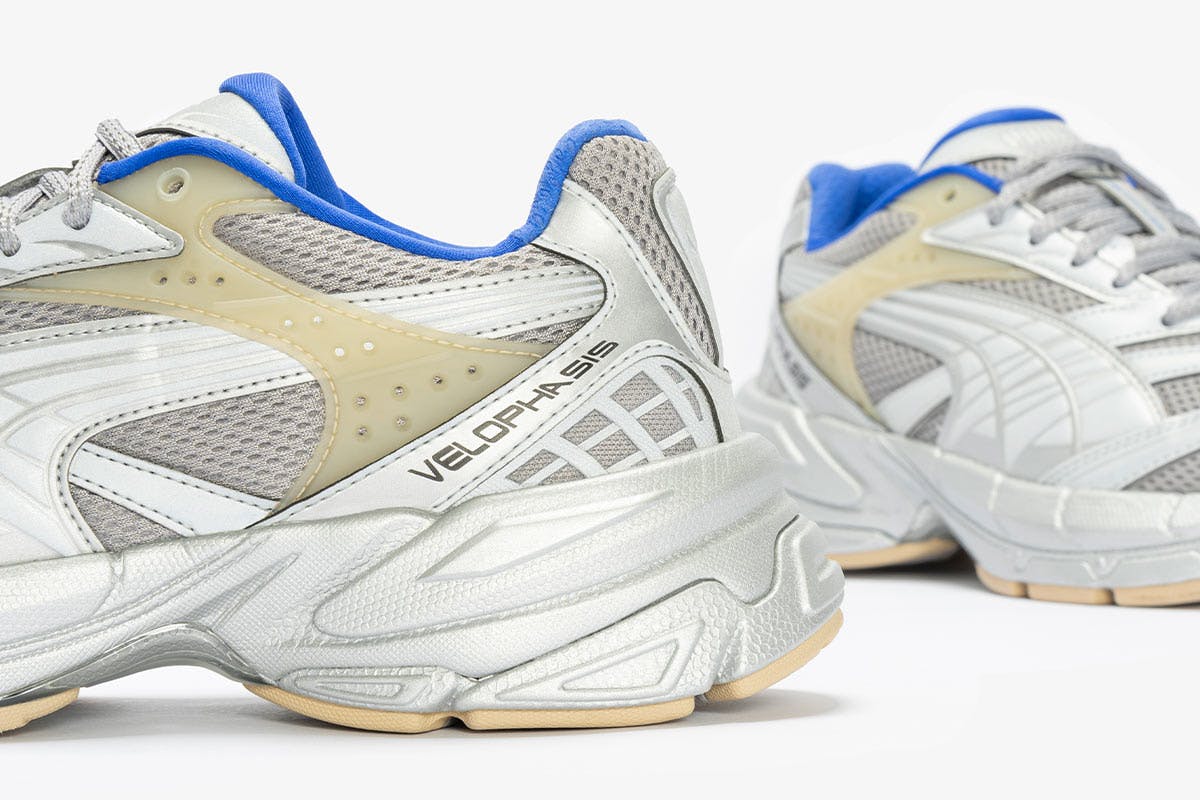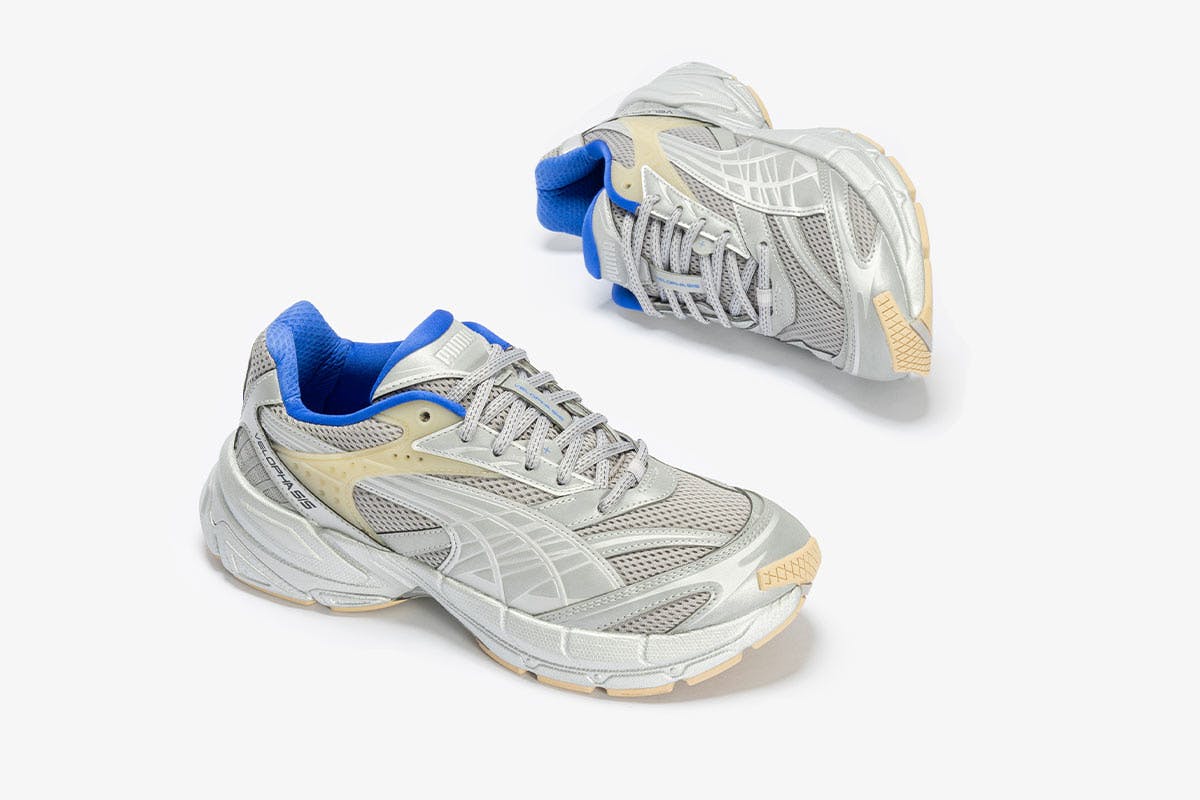 The Velophasis design combines the best of both eras, past and present. The upper has an asymmetric build with inserts taken from the running specs of the COMPLETE but in new materials. Honeycombed mesh meets textured leather panels giving a more futuristic feel to the sneaker, and when it comes to the Bionic colorway, PUMA went for a more toned-down feel rather than being too in your face. The metallic look of the shoe with its cream and electric blue inserts looks like a cool 2000s Beyblade, but also something you can slip on for just about any occasion.
Get your Velophasis Bionic on PUMA.com and in select stores. Stayed tuned for the next drop.