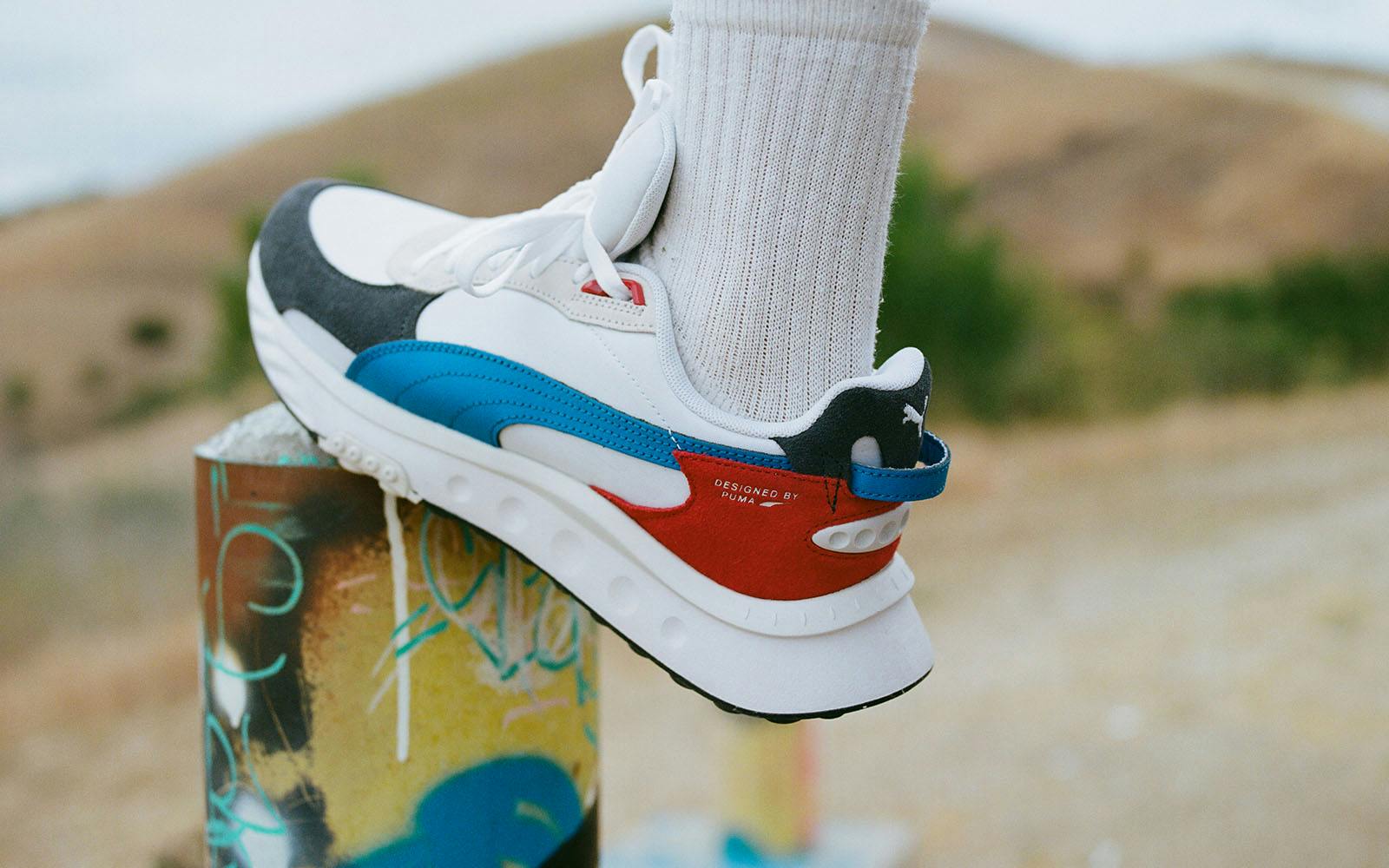 Highsnobiety / Julian Burgueño
Los Angeles and New York City are very different cities, but dig a little deeper and you'll find its youth have more in common than you thought. After emerging from a year of lockdown, we recently asked a global cast of emerging photographers to document the PUMA Wild Rider and the neighborhoods around them with their closest friends as muses. This time we turn our attention to LA and NYC, two big American cities with even bigger aspirations. Mexican-American photographer Julian Burgueño roams the streets of Downtown LA where he and his friends have an office together in the Arts District. Brooklyn-based photographer and director Thuan Tran traverses NYC documenting budding communities supporting New Yorkers in need.
This documentarian approach makes for a much more compelling visual story once you realize the connection each person has with the photographer and the community from which they hail. It's also a prime opportunity to showcase the Wild Rider in action, a new sneaker built for the hustle of city life. The silhouette nods to its '80s past and adds a new dimension to the Rider family. Scroll down to explore their worlds and the youth who help shape them.
Julian Burgueño for Los Angeles
While LA may not be one of the most photographed cities in the world, it's still considered home to photographer Julian Burgueño. The 30-year-old documentarian made the move about five years ago from his hometown of Sobregon, Mexico — a small city in Sonora. In the relatively short time he's been there, Burgueño managed to build a thriving career in the creative industry with the help of a few friends and family. He lives with his brother, Chris, and calls some of his closest friends business partners. "[Brian, Elias, and I] have an office and production company together, so we're constantly in there brewing stuff," he says. "They're my go-to people for advice, if I'm working on something, or just for hanging out."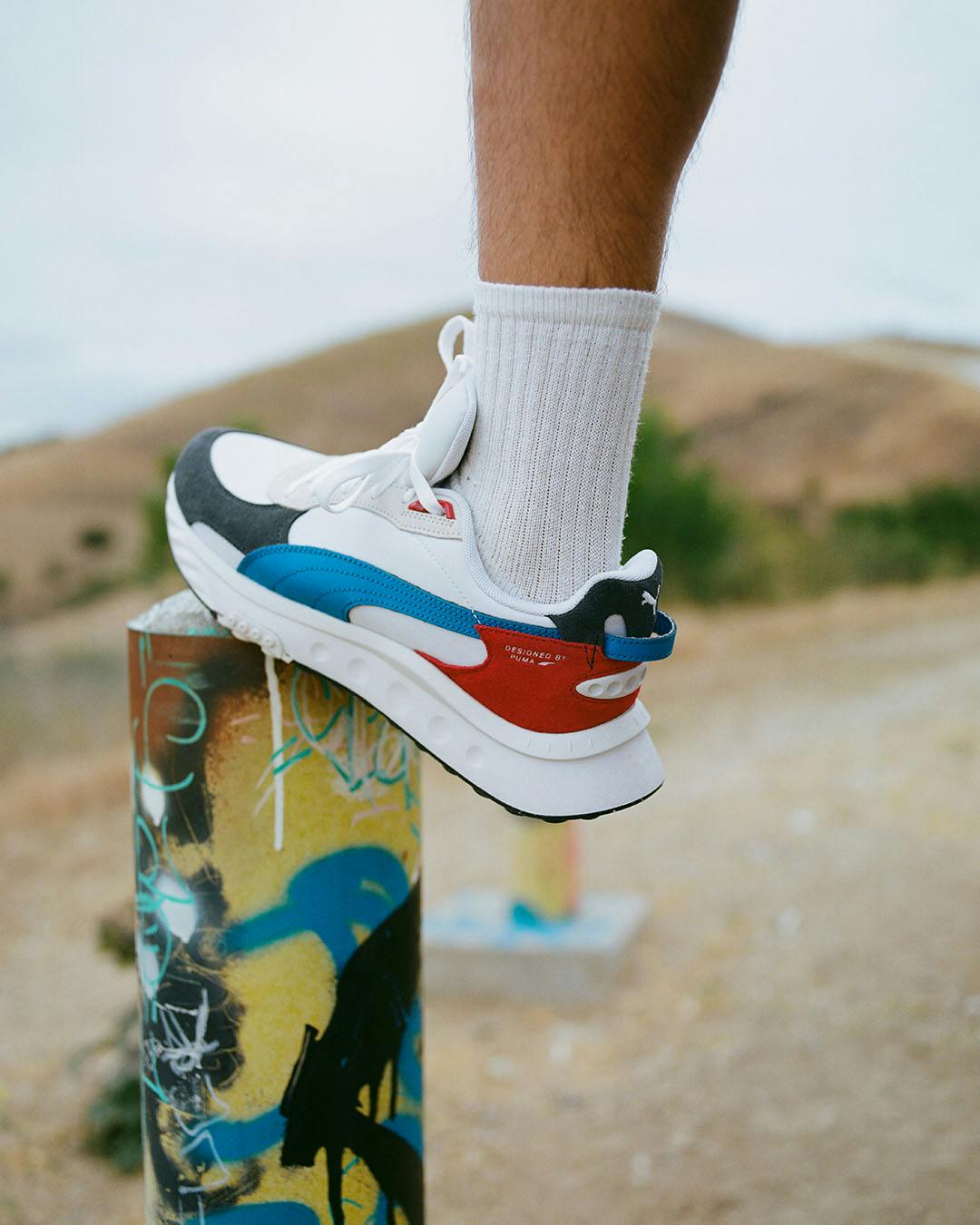 It helps that Chris, the elder sibling, is also a photographer and dipped his toes in the medium first, but the brothers often spitball ideas and feed off each other's creativity. "That's why I like talking to him because every time I speak to him about a certain project, he has a different outlook on it and we work a lot together," he explains. "It's just good to have another person's perspective, especially when it's your brother and you feel so comfortable around him." They're both quite active and hike the Ascot Hills trails nearly every day, which is where he brought Chris for his shoot.
Burgueño took to the streets of downtown LA to document Brian and Elias since that's where they spend most of their free time — whether it's roaming the Toy District or running day-to-day errands. "We do everything together around there because our office is in the Arts District," he says. Brian also designs his own clothing line, so the space is especially convenient for sourcing fabrics and textiles from downtown. Finally, he and Brian descend underground into the LA Metro for a walk down memory lane, but also as a humble reminder of how far he's come. "Nobody uses the train in LA, that's why we shot there. But I used the train a lot before I had a car," he recalls. "All that is thankfully gone now."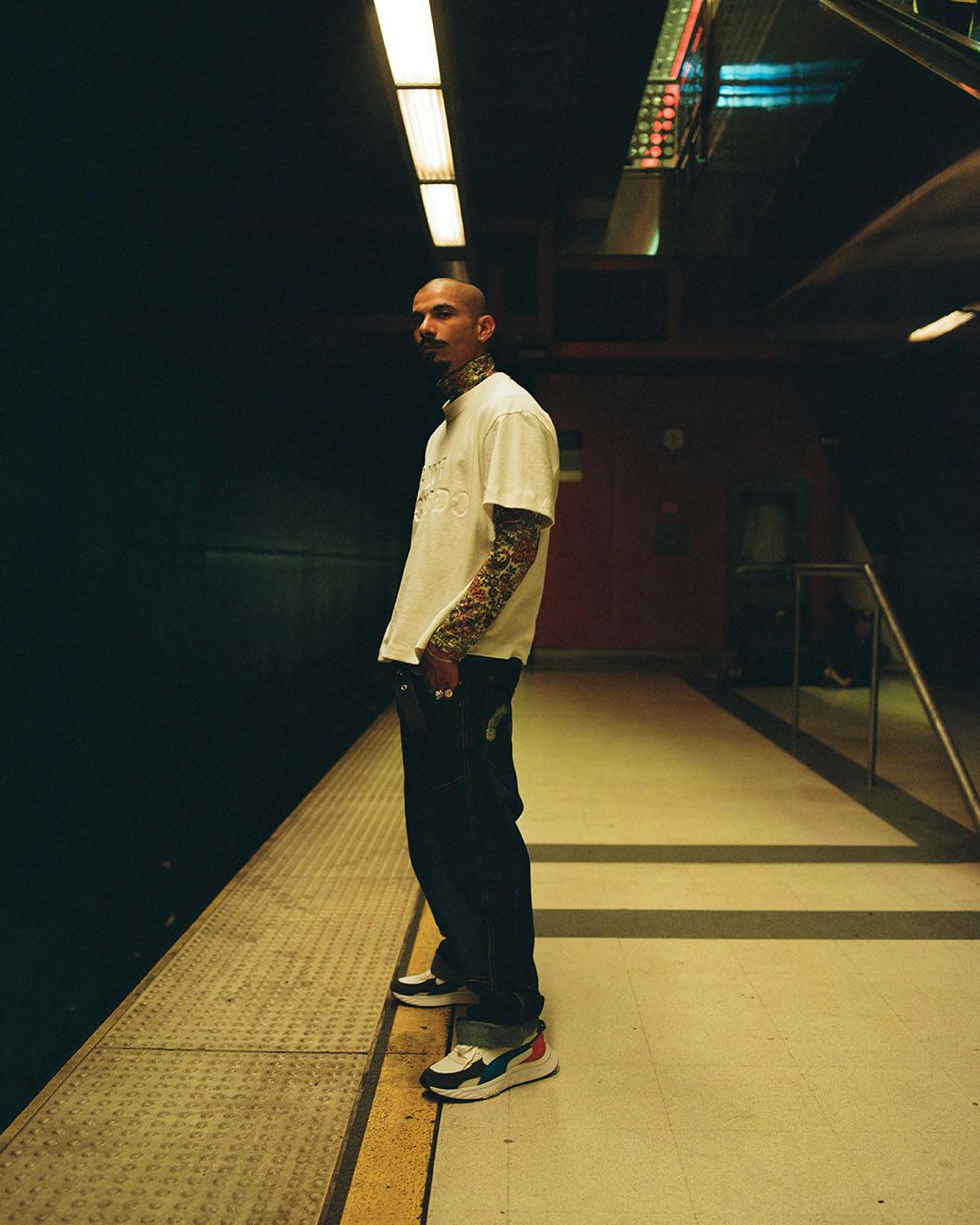 Thuan Tran/ONLUNCHBREAK for New York City
Community and service are at the heart of everything Thuan Tran touches. The Brooklyn-based photographer and director is the founder of ONLUNCHBREAK, a tight-knit collective of young creatives adept at telling real stories that connect with their communities. Or as Tran puts it: a clubhouse of friends who all do amazing things. "We first started doing high-level commercial productions, but it wasn't really fun for us," he explains. "It forced us to work with certain people that just weren't of our community. So now we're focused on making our own lane in the industry, where we can work and grow with our friends and family."
While Tran is a skilled photographer, he acts more like a historian; capturing authentic moments and people within his community whenever possible. For instance, his friends at Food With Fam, a volunteer-led mutual aid group that hosts food initiatives throughout NYC. "They're this organization that basically feeds the streets," Tran says. Without the help of grassroots fundraising and creatives like Tran documenting it for others to see, their mission would be much harder.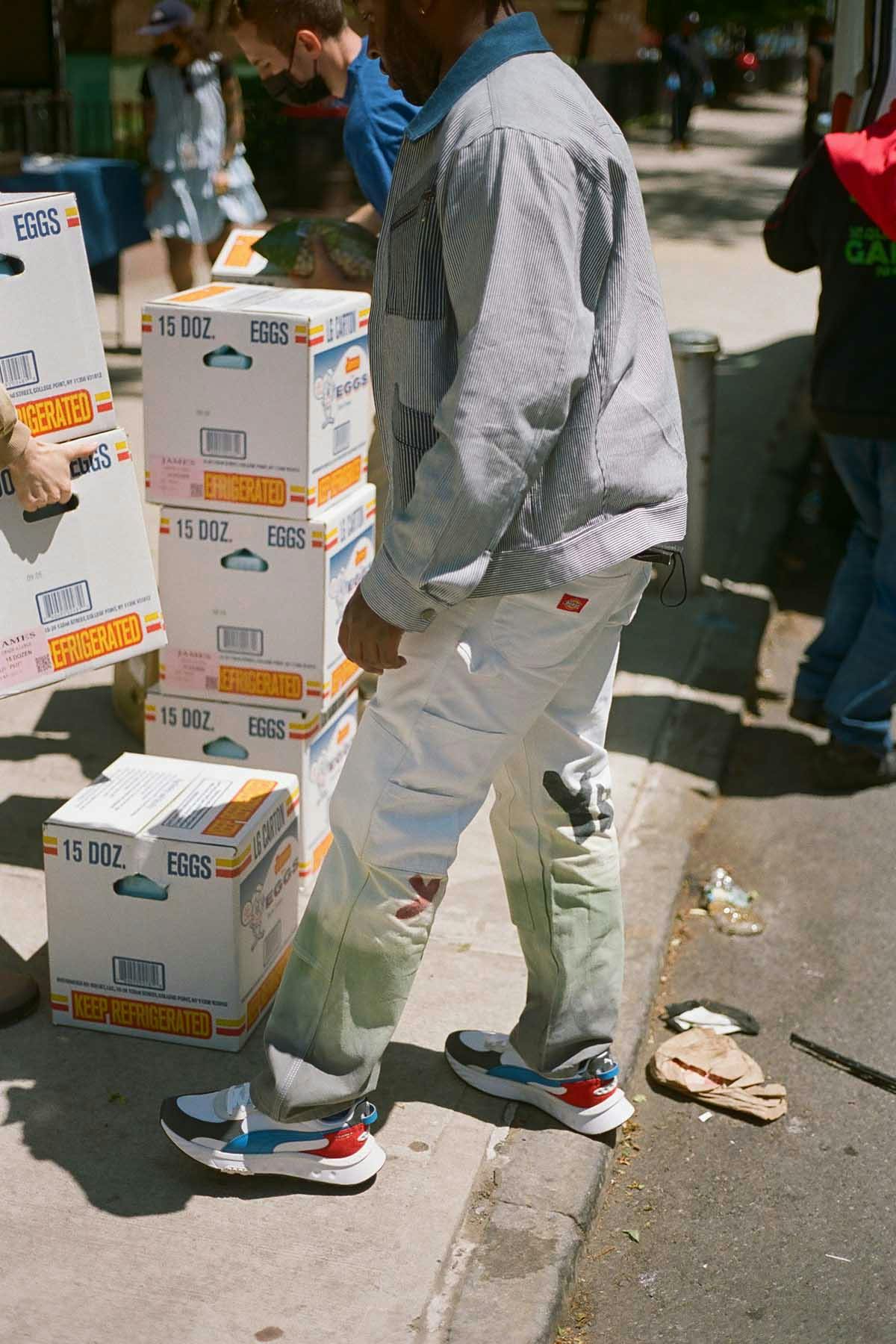 It's through this social work that he met Hassam Asif, a set designer and woodworker by trade. In late 2020, Tran and OLB partnered with fellow creative collective Girls Only on a community refrigerator in Coney Island to help public housing residents and those in need. When it became overfilled last winter and required an outdoor storage pantry, Asif jumped at the opportunity to help. "With lots of community fridges being donated, they needed to be protected during the winter freeze," Asif explains. It was an especially rewarding moment for Tran. "He built it for us, dropped it off, and installed it. It really showed me mutual aid is a powerful thing," Tran says.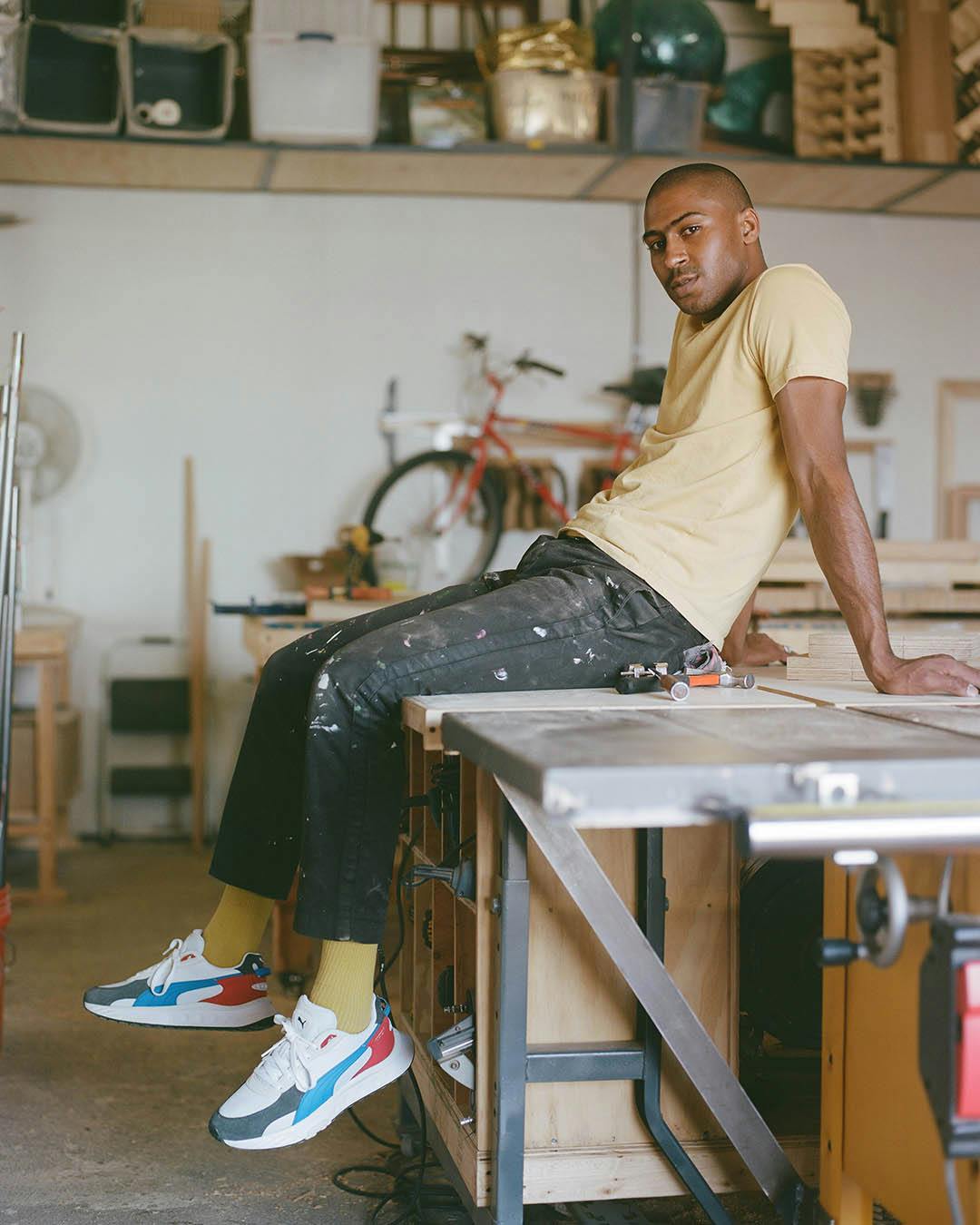 Shooting film is Tran's specialty and there's no place he'd rather purchase it from than at Bushwick's Photodom. The analog camera store is owned and run by artist and fellow photographer Dominick Lewis. As one of the few Black-owned camera stores of its kind (and the first Black-owned camera store in Brooklyn, according to Lewis), it's somewhat of a safe space for local photographers of color who often feel a disconnect at other shops that are largely dominated by white men.
"When I first envisioned Photodom, I knew my target audience was the photographers that look like me," Lewis says. He knows firsthand how those places operate and the elitist attitudes they can foster — because he worked at one. "I sat in on a lot of meetings with photo companies and not once did I meet anyone that looked like me or even understood my generation," he says.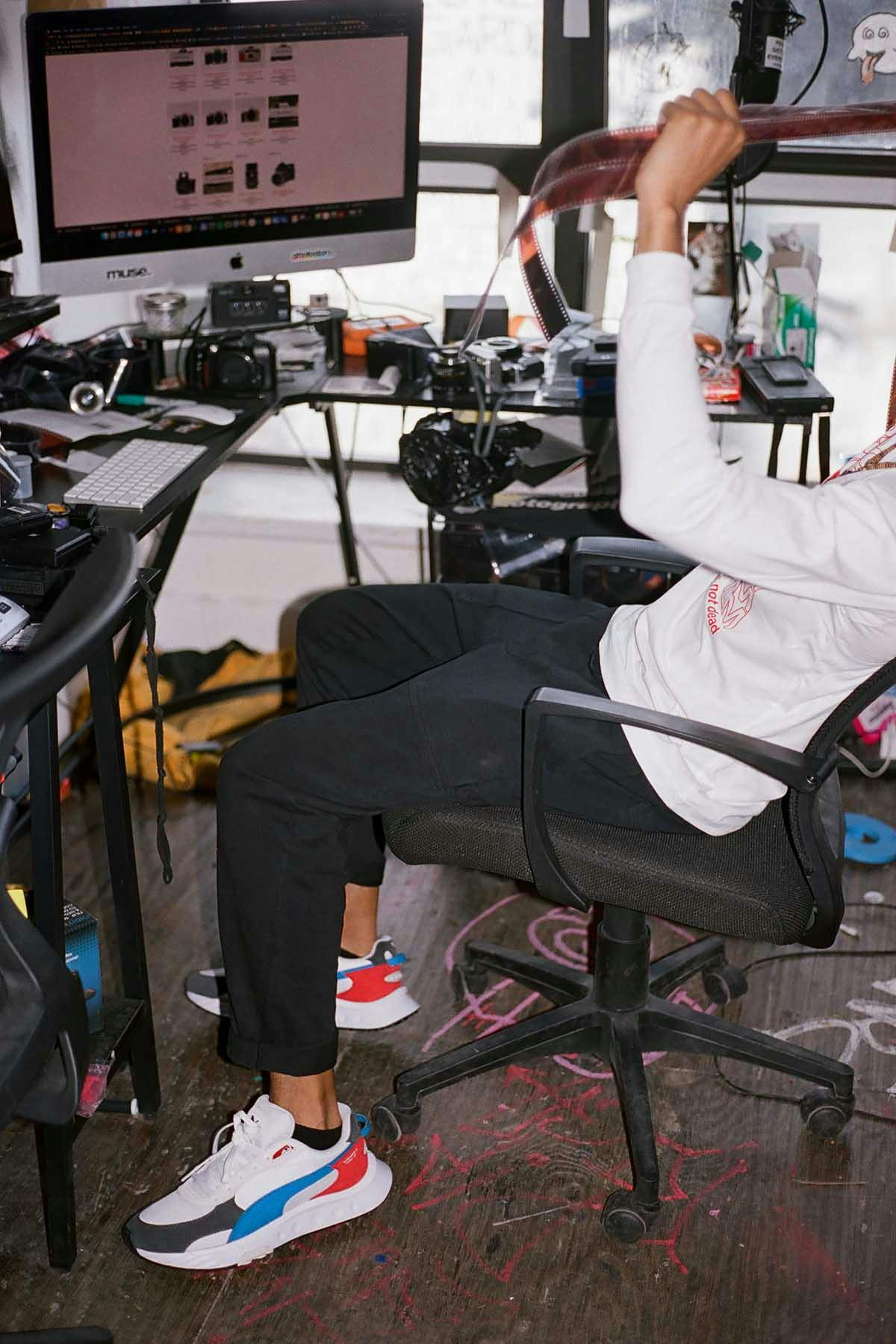 At the end of the day, all that matters is plugging businesses and friends that uplift the communities they come from. "[Photodom] promotes an open, welcome environment and you feel it when you go there. You want to hang out and ask questions," Tran says. For Lewis, it's his role to provide an inclusive and accessible space for both novice and expert photographers. "Most of our customers aren't even photographers, but teens wanting that film look," Lewis explains. "It's important that we're here to provide knowledge and help to preserve those memories on film just like our parents did."