Even though the Netherlands' World Cup journey was cut short, that didn't stop Dutch player Memphis Depay from getting the ball in the back of the net.
In fact, the goalscorer who plays for La Liga giants Barcelona is just as talented off the pitch as he is on it, dabbling in clothing and design with his own luxury line BADTTW. 'Blind and Deaf to the World' is not only the name of his brand but also Depay's mantra and his well-known goal celebration, where he puts his fingers in his ears as a sign of concentration and determination to stay focused.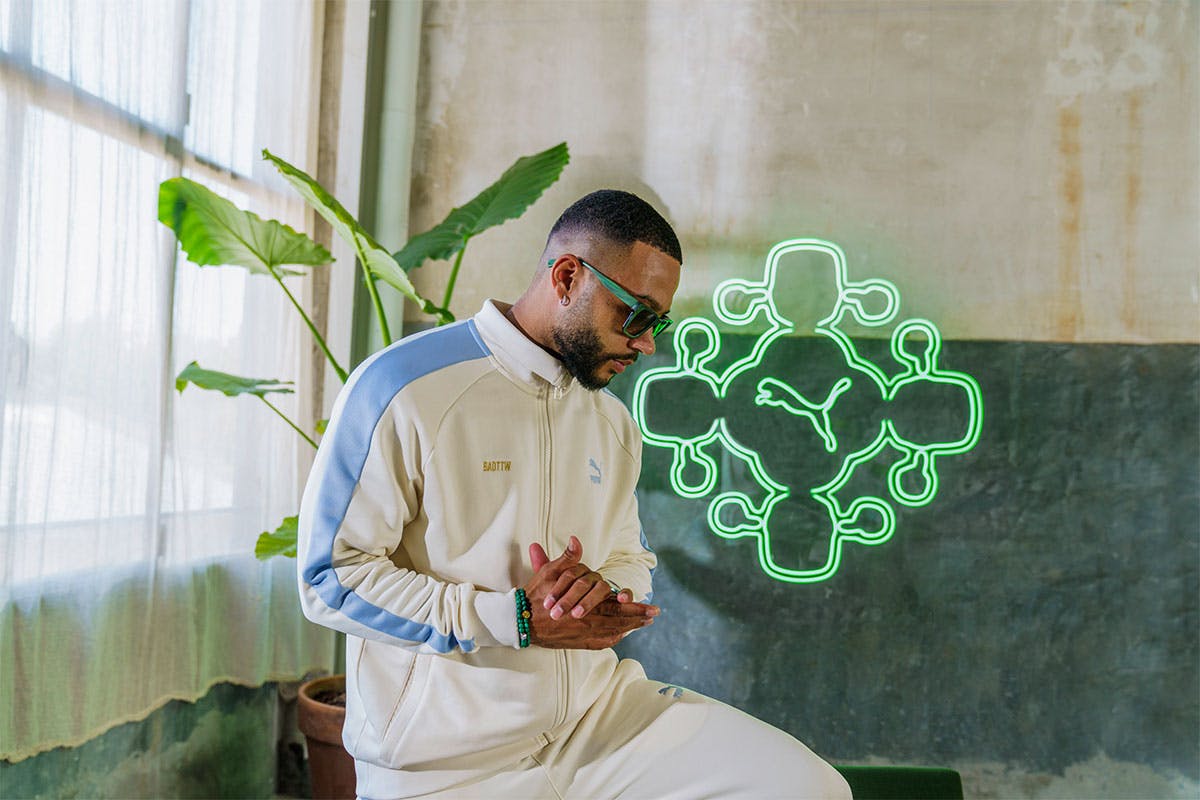 Teaming up with PUMA for the first time, Depay's BADTTW T7 collection brings his slogan to life in a series of classic sports silhouettes. Iconic T7 tees, jackets, and track pants are reimagined in fresh colorways, with the pastel blue and white iteration beaming comfort and style. From the signature side stripes to the custom graphics created by Depay himself, the pieces nod to his on-the-pitch mentality and prove that they can be worn just about anywhere and everywhere.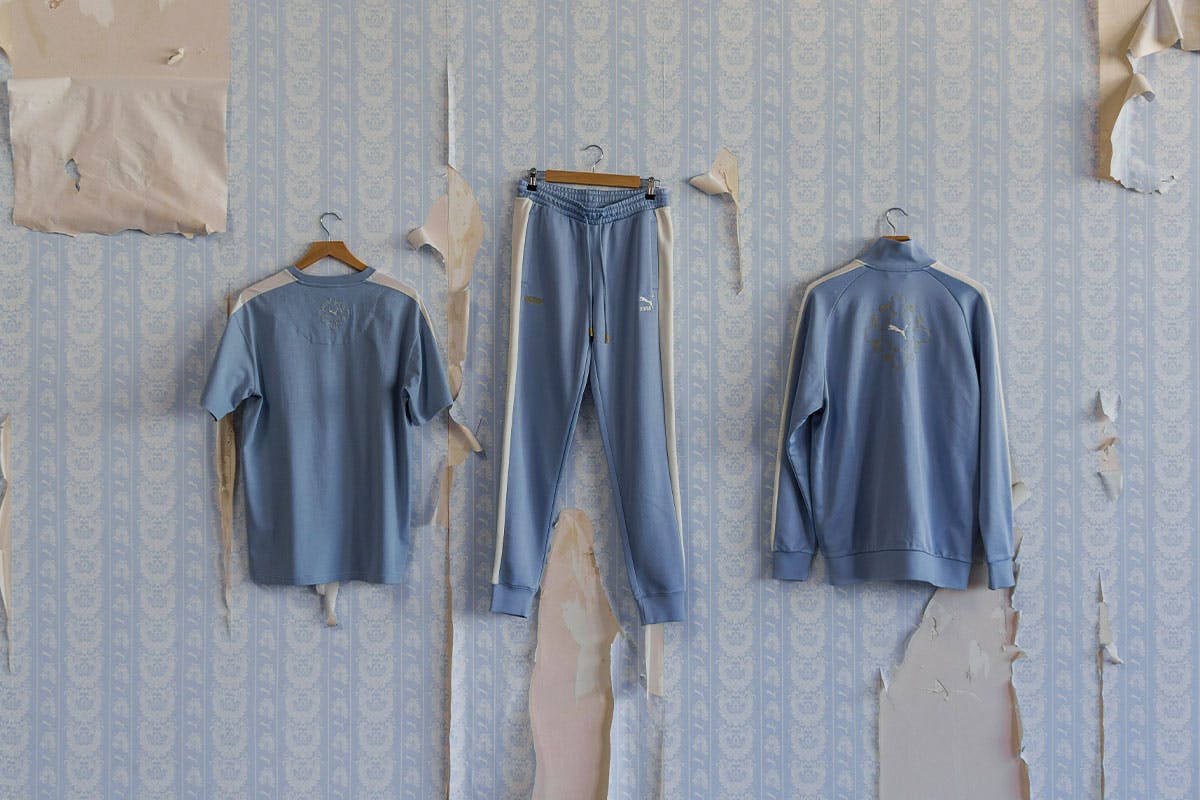 Shop the BADTTW T7 collection by Depay and PUMA here.