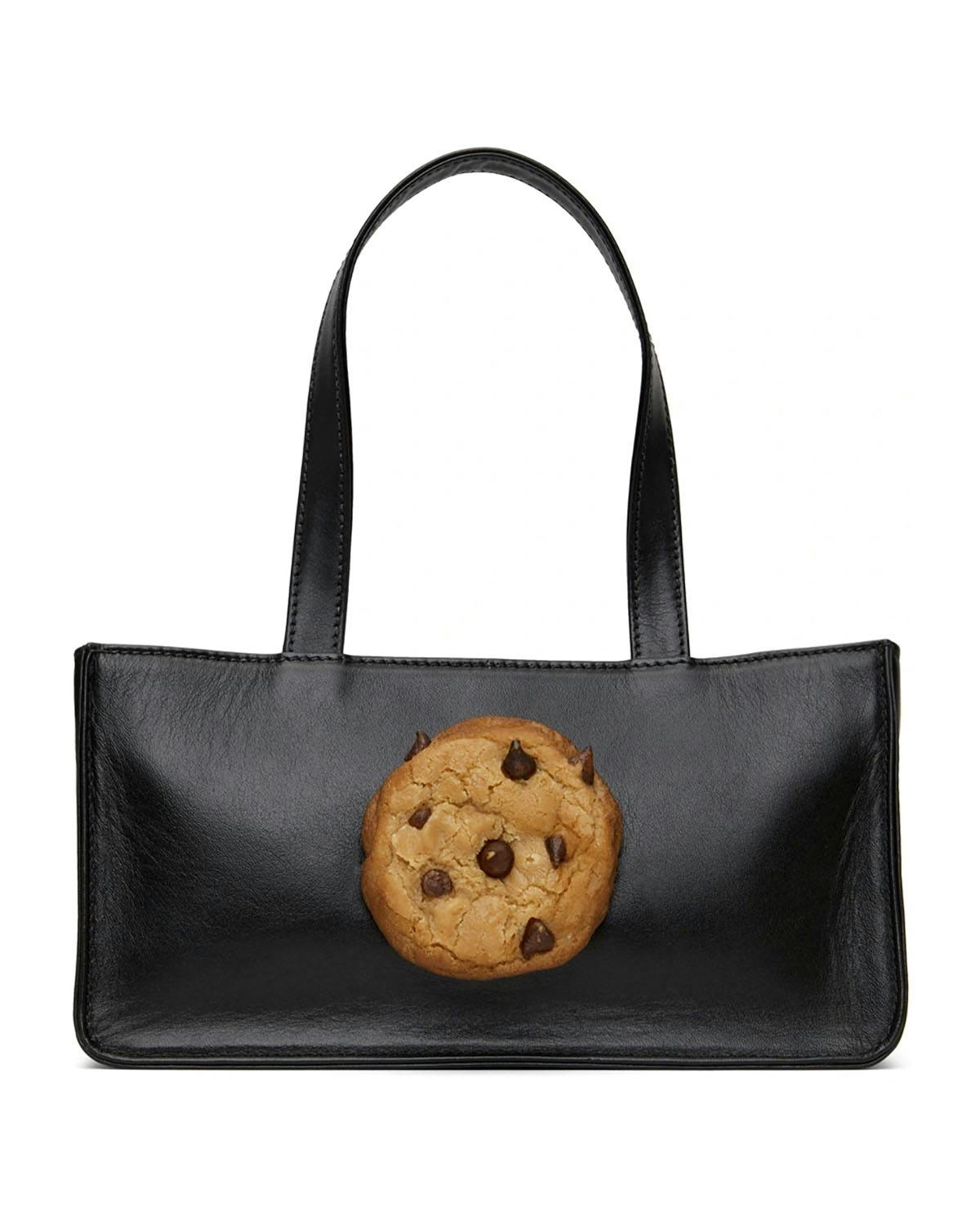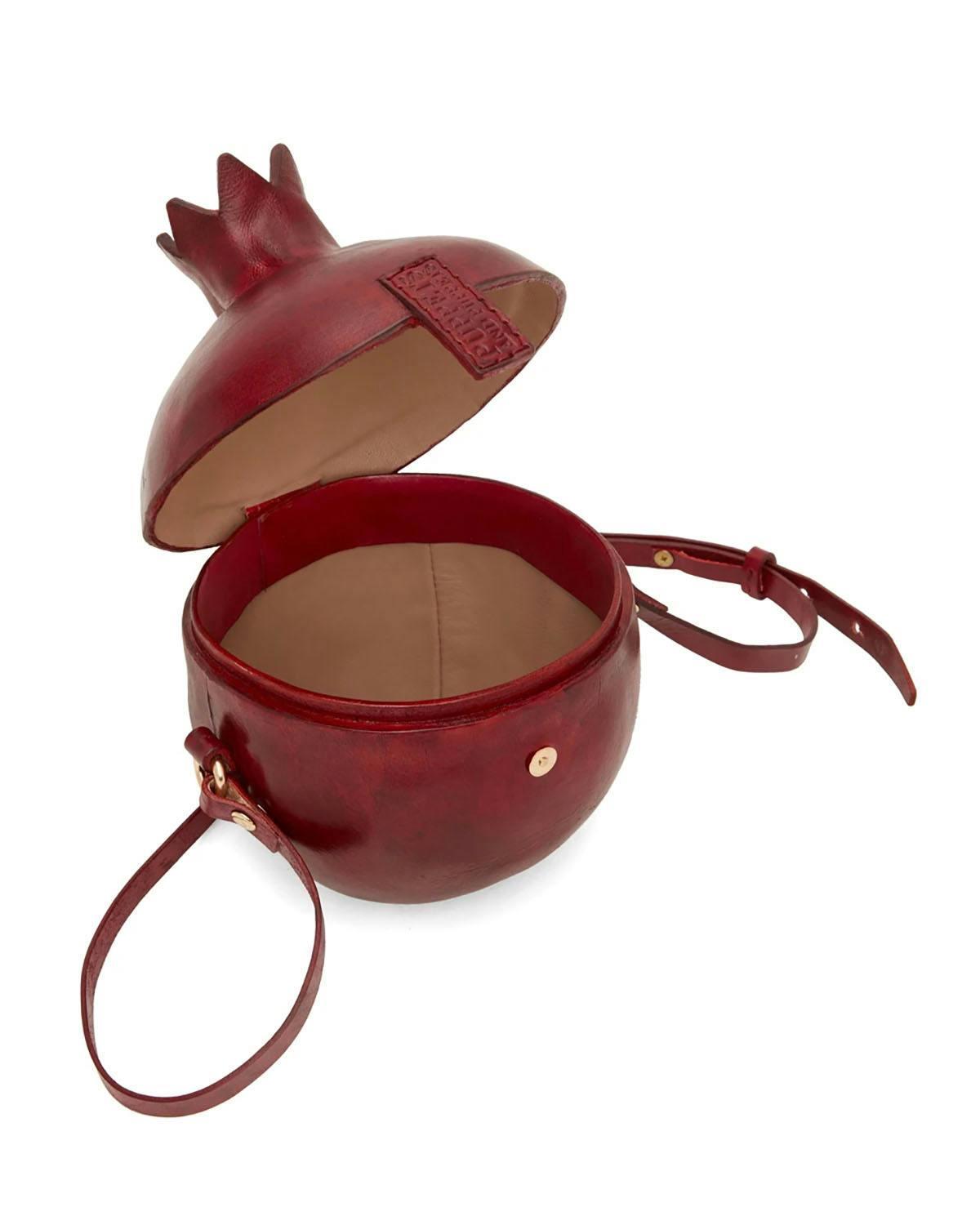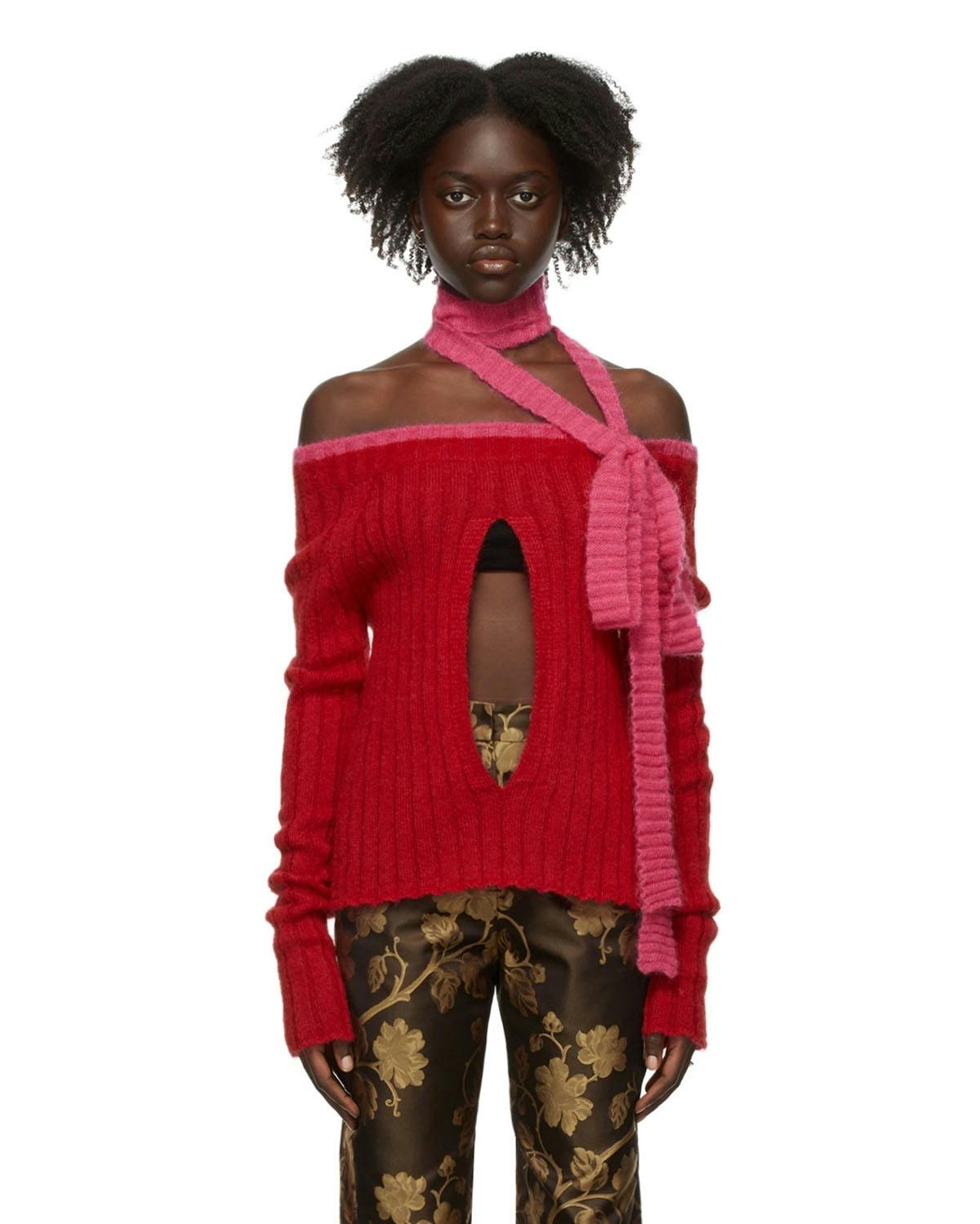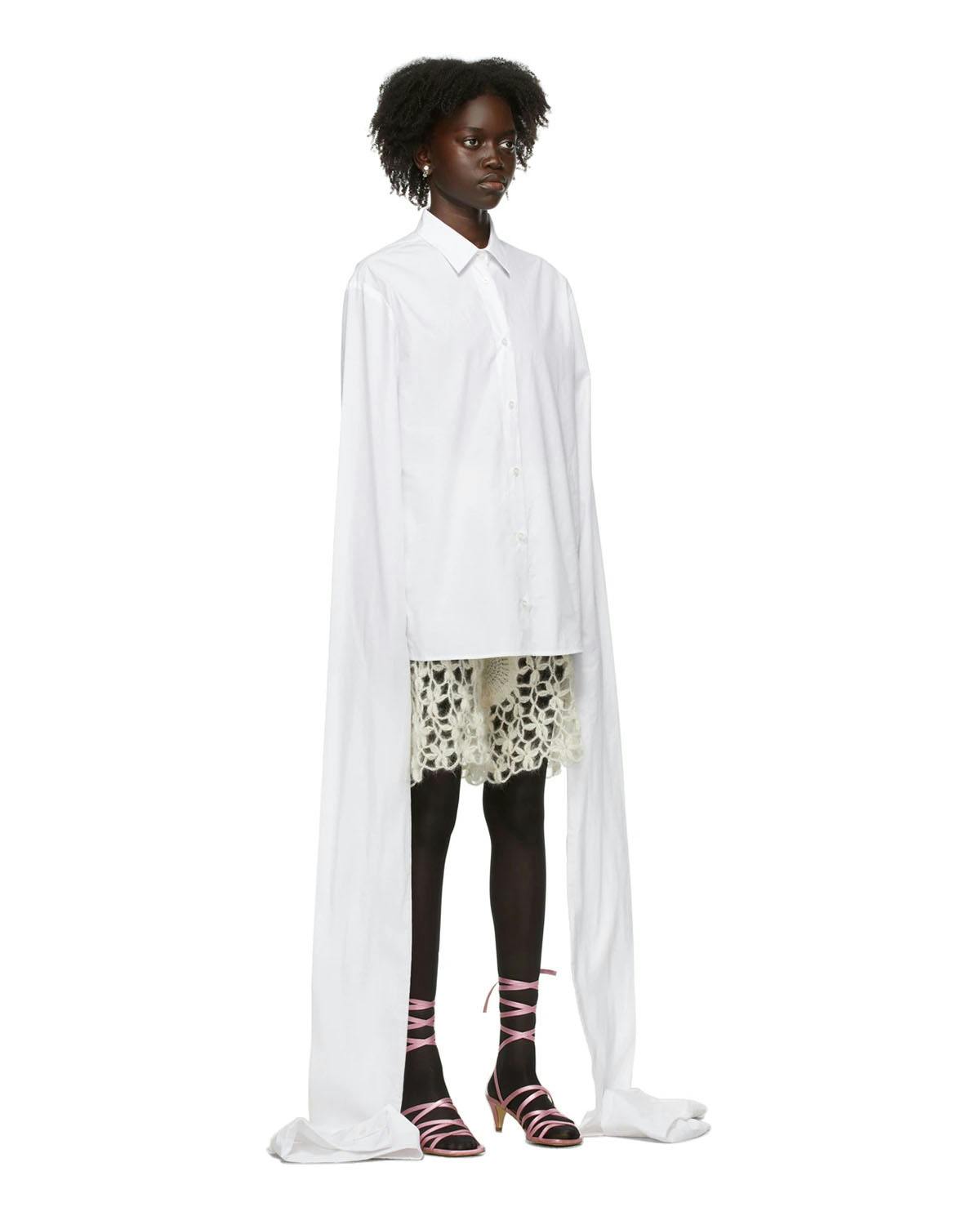 Brand: Puppets and Puppets
Season: Fall/Winter 2021
Buy: SSENSE
Editor's Notes: Puppets and Puppets, the arty New York brand helmed by Carly Mark, just dropped a fresh batch of its Instagram-friendly Cookie Bags, which quickly sold out upon early release this spring.
The top-handle mini purse is a simple, timeless shape adorned with a rather unexpected feature: a life-sized, hyperrealistic chocolate chip cookie made of resin. It's fashion that pokes fun at itself — have your product and (don't) eat it, too.
The accessory continues in a similar vein as Puppets and Puppets' pomegranate crossbody, a spherical leather shoulder bag with polished gold hardware that manages to give the kitschy piece a sophisticated feel (kind of like Undercover's lacquered cherry clutches for Spring/Summer 2015).
What sets the Cookie Bag apart, though, is its potential for viral fame. In the attention economy of Instagram, the bag's ability to elicit double-takes is an asset — "Is that a Chips Ahoy on that bag?!" I imagine passerby wondering.
Just as COMME des GARÇONS' blinged-out Shox TL or Jacquemus' itty bitty bags became Fashion Week street style stars in and of themselves, Puppets and Puppets' Cookie Bag is instantly recognizable enough to become fashion's next it-accessory.
Other pieces from the brand's Fall/Winter 2021 collection would look right at home in street style shots, too: a crisp button-down shirt with ridiculously long sleeves would catch the attention of any roving photographer, as would a red and pink keyhole sweater, a somewhat yonic creation with a gash-like opening at the belly.
In an age of clickbait that's made it exceedingly difficult to catch anyone's attention, Puppets and Puppets' absurdist aesthetic is poised for smash success.