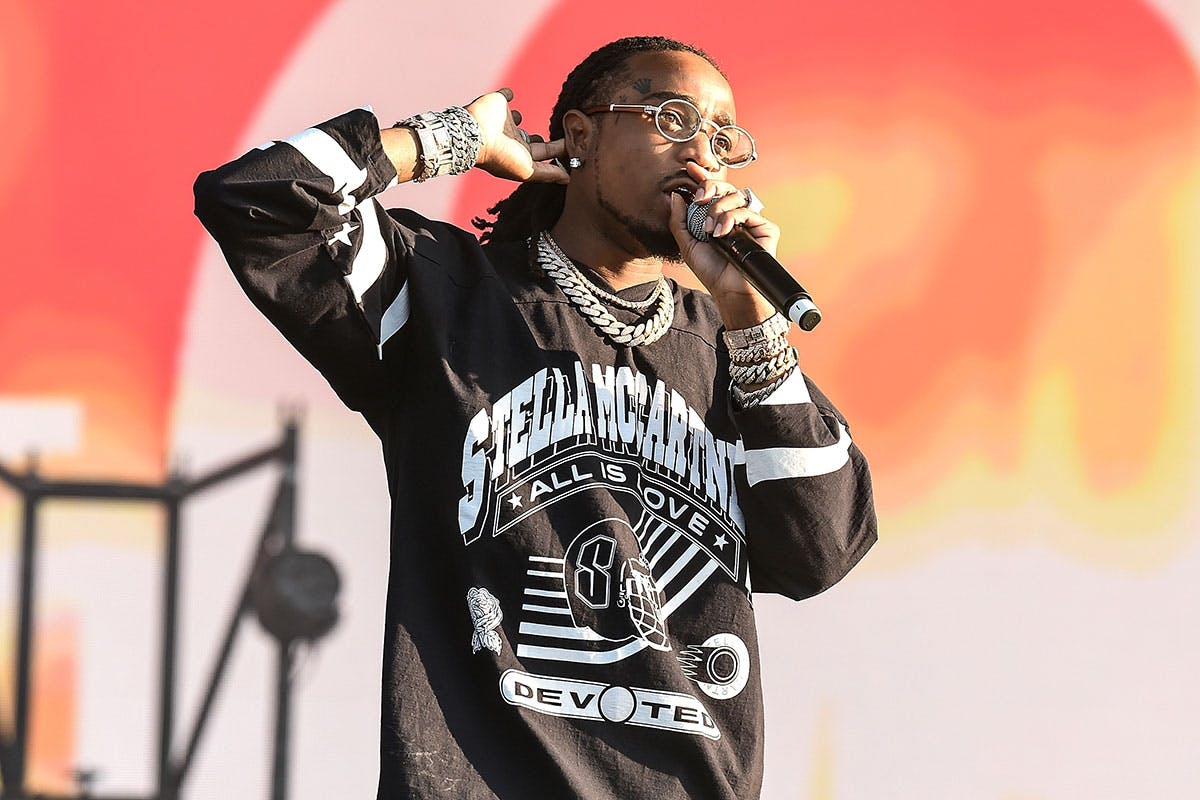 In a new video interview with GQ, Quavo alluded to a new collaborative mixtape with Drake and his rap group Migos. The trio is currently on the road with with Drake as part of their 'Aubrey & the Three Migos' Tour. Going undercover on the internet for the segement, in response to a tweet asking "What if Migos and Drake dropped a collab mixtape after the tour?" Quavo said "You must be a psychic," adding "If that don't tell you something, I don't know what to tell you." Check out the whole clip below.
Quavo is set to release his Q U A V O H U N C H O album this Friday, which will feature Drake, Travis Scott, Cardi B, Kid Cudi, and many more. He recently stopped by The Tonight Show Starring Jimmy Fallon where he performed in a neon Lamborghini.
Revisit "W O R K I N M E" below.
In other music news, Virgil Abloh talks DJing and his favorite music of 2018 in our exclusive interview.