Fashion brands can make their own video games, but if they want to dress real-life gamers, they've got to start with the industry's tastemakers. Esports provides perhaps the most obvious entry into the field, the immense influence wielded by its star players indicative of the sport's expansive reach. Ralph Lauren, no stranger to sport-themed apparel, is now wading into the digital battleground with its adventurous G2 Esports partnership.
"These are fashionable guys, athletic. They are people you would hang with," 76ers' point guard Ben Simmons recently said of Faze Clan's influential members. That holds true for esports players at large, who often tote Gucci bags and Off-White™ shirts when not wearing their team jerseys.
The players' fashion senses and built-in fanbase has attracted labels like Heron Preston and Louis Vuitton to enter the arena, but Ralph Lauren's G2 partnership represents a turning point for both the fashion company and the industry as a whole.
Lauren's deal to suit up G2's roster of pro gamers is unique as it's a long-term deal that will see Lauren suiting up G2's entire roster for years to come. Most fashion labels simply rework or add logos to existing gamer jerseys. Lauren and G2's partnership will be much more involved. Of course, having already outfitted sailors, tennis players, and Olympians for years, Ralph Lauren is no stranger to the art of athletic outfitting.
"Our partnership with G2 will further the progress we are making to bring our powerful heritage brand to life in authentic ways across new platforms," said Alice Delahunt, Ralph Lauren, Chief Digital and Content Officer. "It also underlines our commitment to engage new consumers – including a generation of digital-natives who participate in gaming as a world-class sport and for entertainment."
Rebranded as G2 in 2015, the German esports organization boasts well-ranked teams in games like Counter-Strike: Global Offensive, but its foremost League of Legends team is its crown jewel, consistently ranking within the world's top ten. Star player Martin Larsson, better known as "Rekkles" (pronounced "Reckless"), takes center stage in Lauren's new Wimbledon Campaign, another esports first.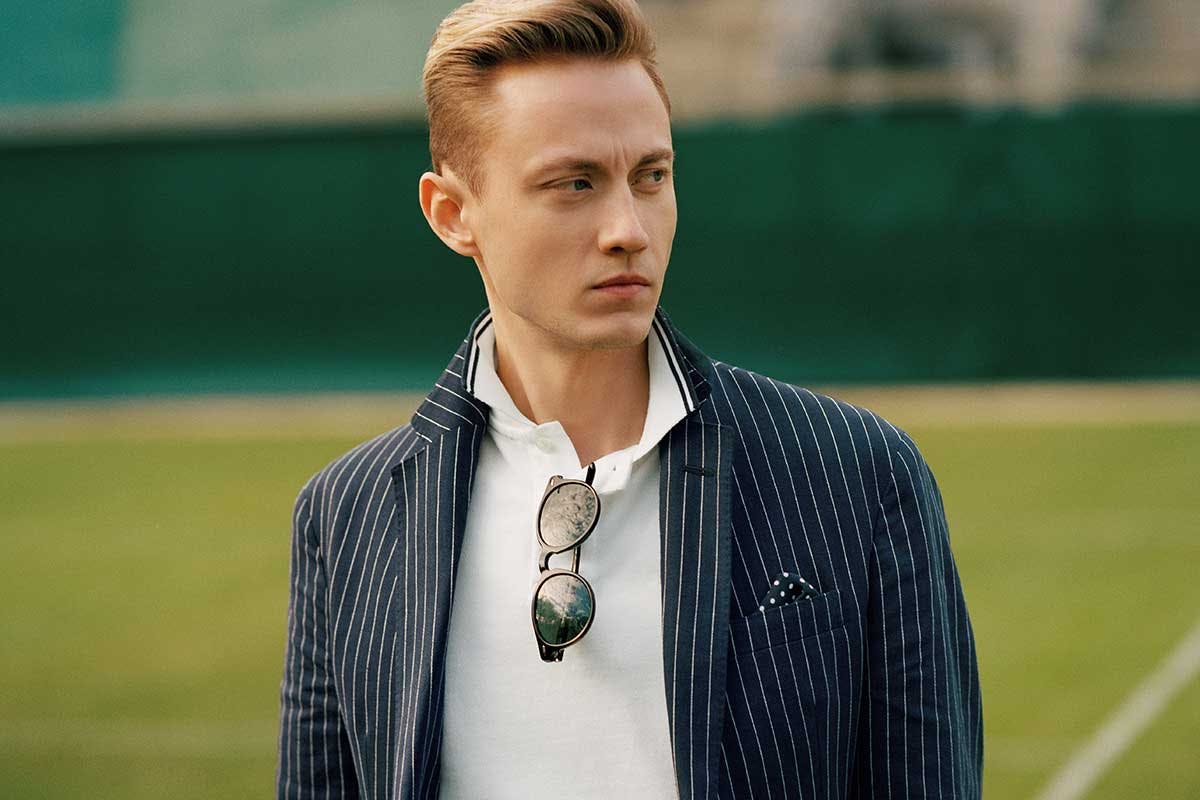 "Today marks a milestone in my career," said Larsson. "To be a part of Ralph Lauren's latest Wimbledon campaign is an honor for me personally. The fact that I'm standing beside some of the greatest sportspeople in their fields is a feeling like no other. It also represents a big day for the esports industry, as Ralph Lauren's partnership with G2 shows how much our field has evolved."
"Today is one of the most special days in my life and G2's history," continued Carlos "Ocelote" Rodríguez Santiago, Founder and CEO of G2 Esports. "Ralph Lauren has entered the world of gaming in partnership with G2 ... with their support, we will continue to thrive and elevate the way we entertain you."