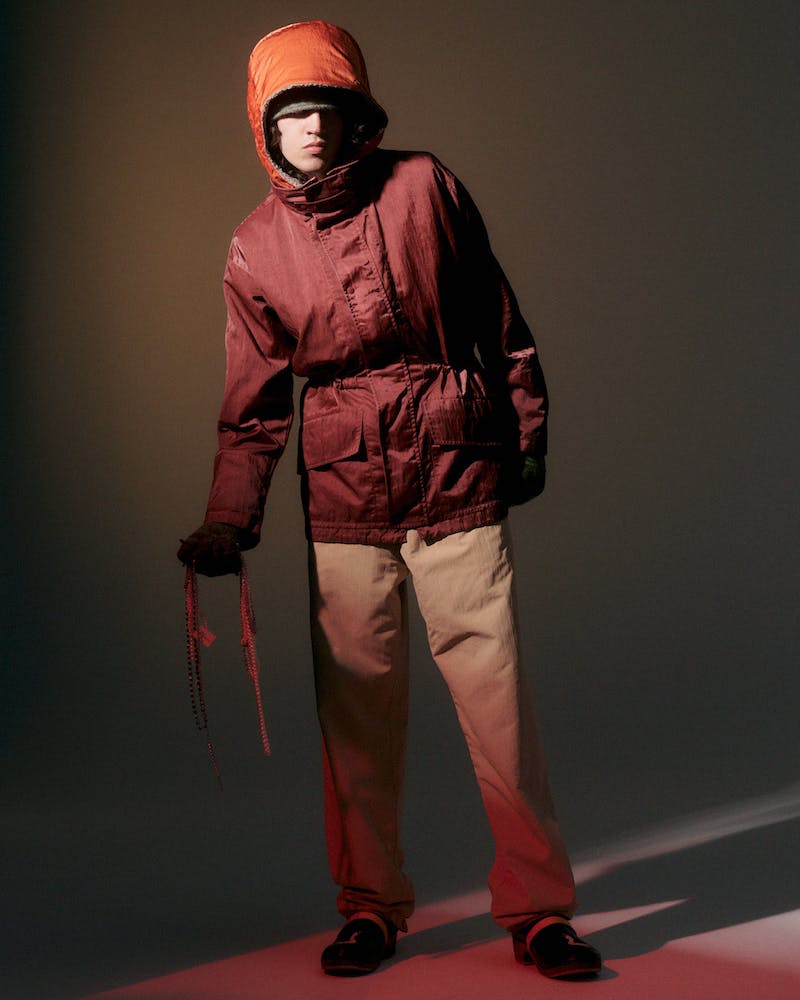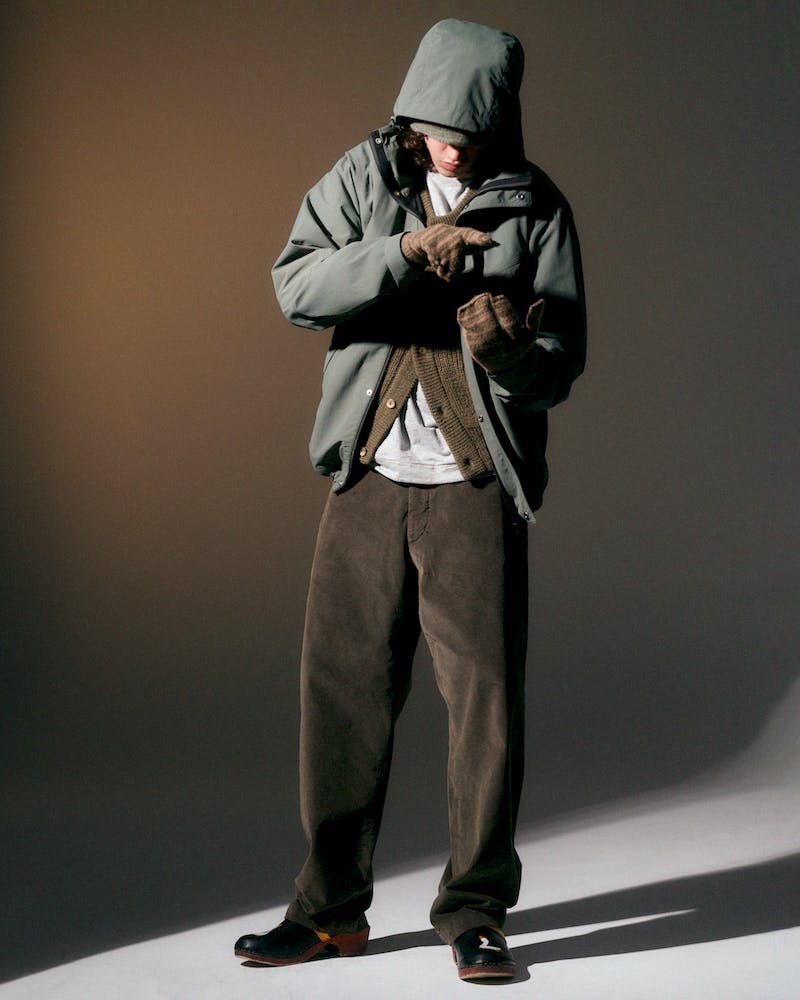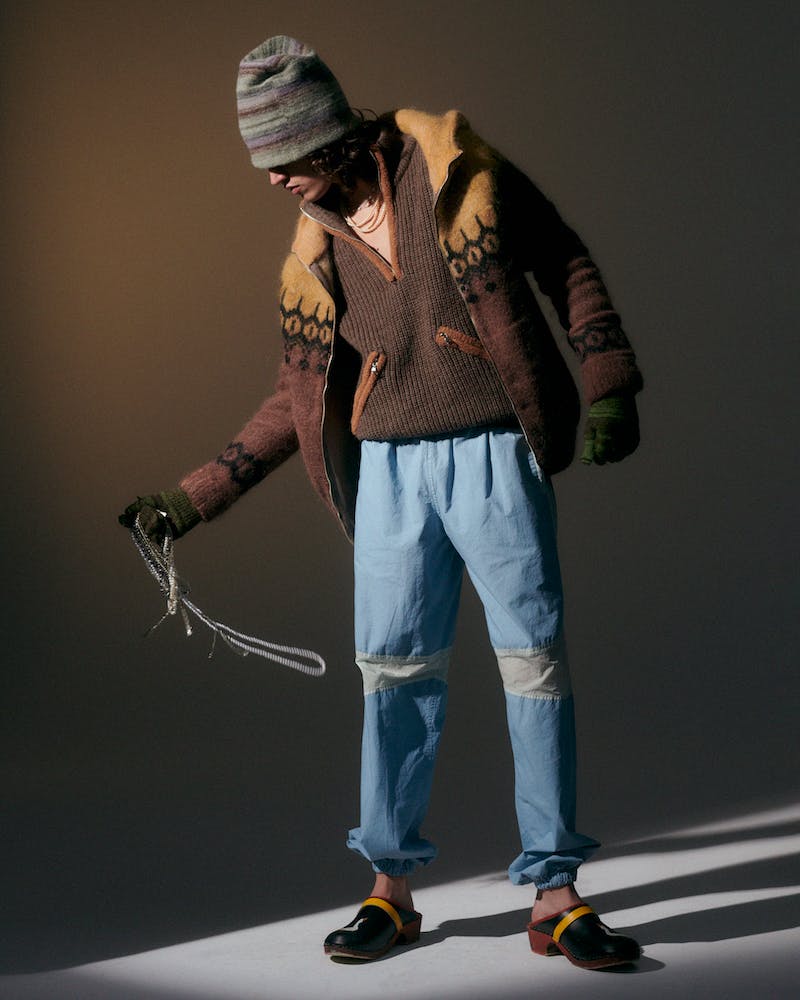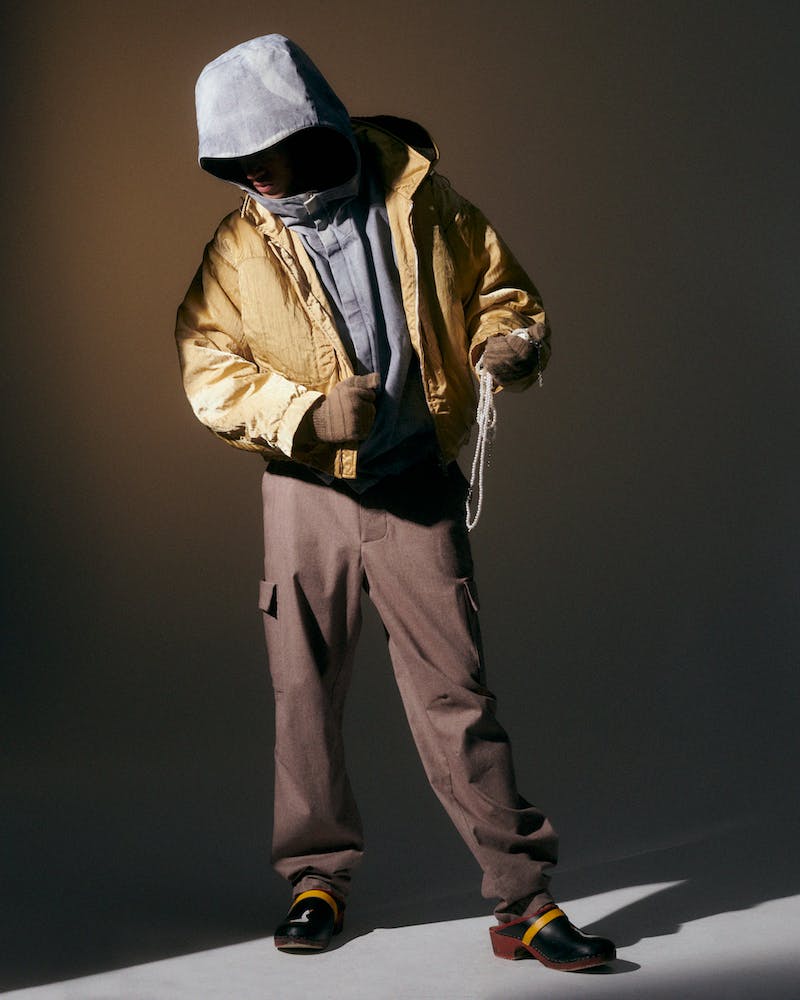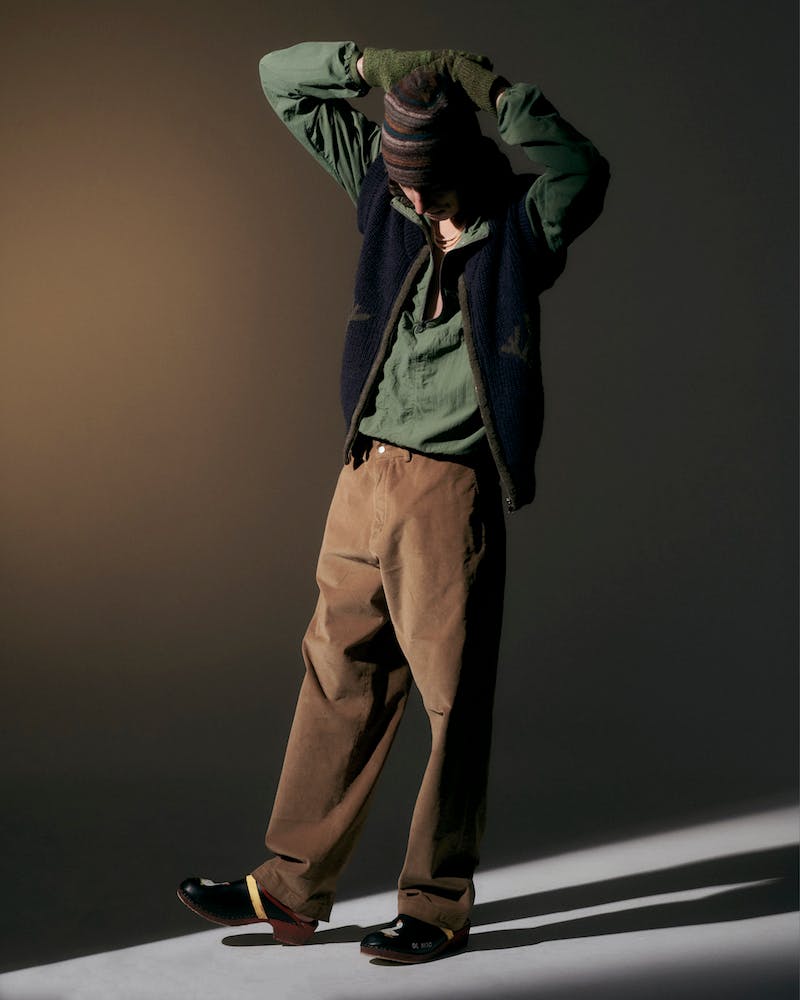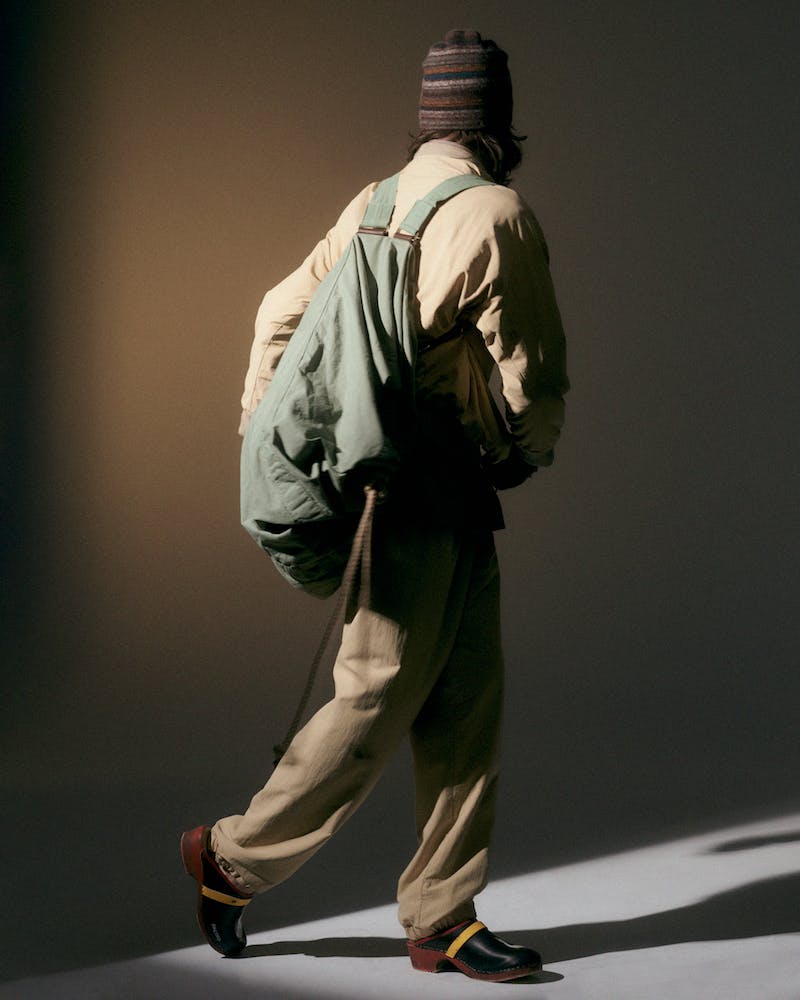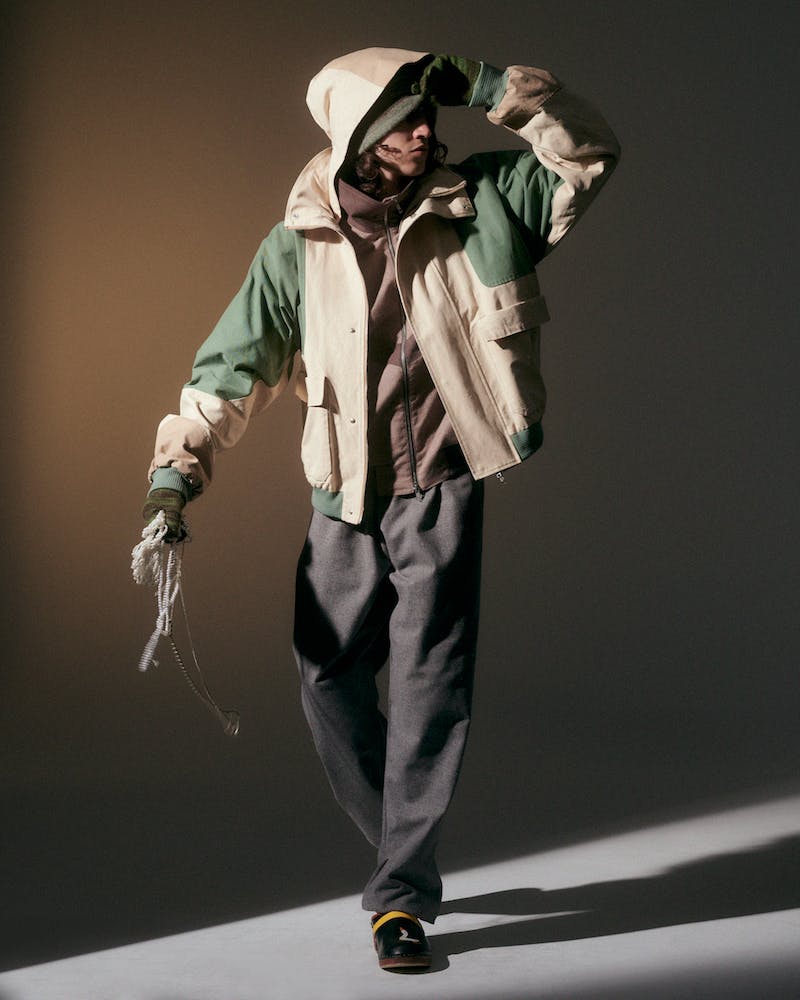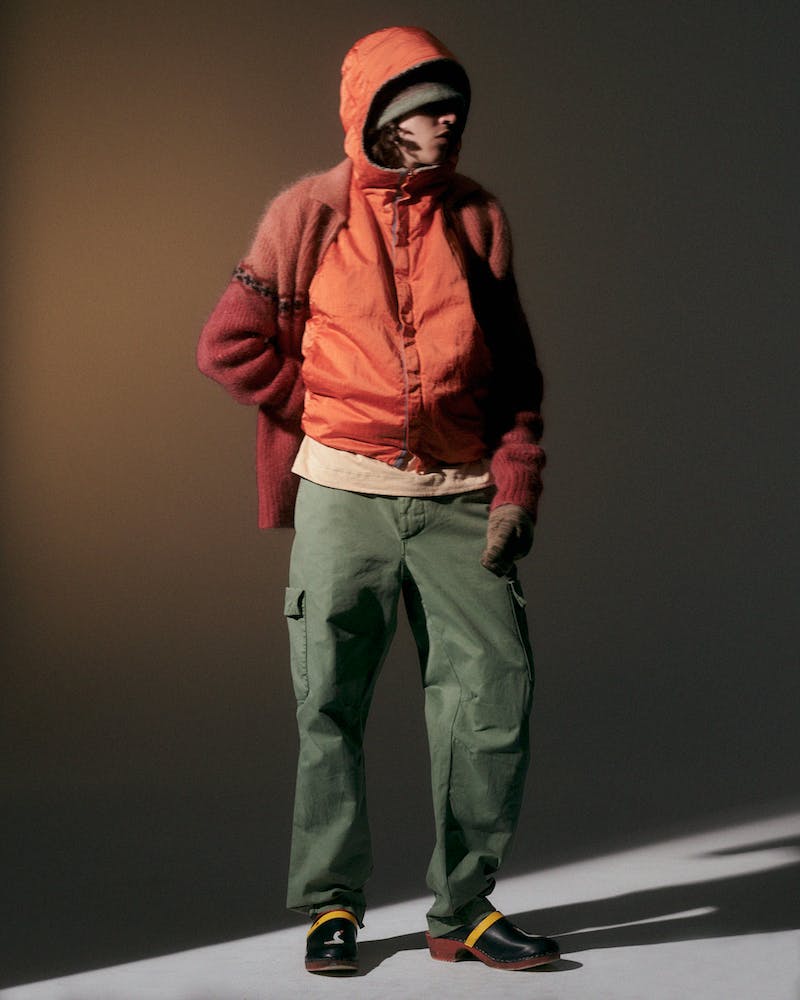 After recently announcing a name change (having previously gone by Arnar Már Jónsson) and a move from being a brand to a creative studio, AW23 sees the latest development in RANRA's story.
Launched through a lookbook featuring a total of 14 full looks, each finished with a pair of traditional clogs, the label has focused this season on stripping things back.
While often technically-produced outdoors-wear of a similar ilk to that of RANRA is judged by its excess of pockets, zips, and utilitarian features that could survive an apocalypse, RANRA describes in a press release how its design process includes allowing "every garment to go through a process of reduction."
This results in a selection of gimmick-free and highly functional garments for everyday wear while keeping to the label's core values of sustainability.
For example, all of its nylon garments are mono-material, from the main body fabric to all the trims, a reduction of materials that means that these pieces can be thrown straight into a recycling machine without the need to separate the fabrics.
This is implemented in the dark red jacket used for the first look in the collection, where everything down to the zips and thread are made in the same material. Meanwhile, the entire collection uses fabrics that are either recycled, recyclable, or organic as well as techniques such as natural dying and sun bleaching.
Every design, fabric choice, and treatment that comes from the studio has been carefully chosen for its practicality as well as its climate impact — an approach that helped secure the label Zalando's Sustainability Award with its previous collection.
And while having this laser-like focus on function and climate-saving techniques, the brand still manages to weave a narrative through its clothing. This season, that is an exploration of co-founder Arnar Már Jónsson's Icelandic heritage.
Reworking Icelandic snowsuits, you can find the Icelandic Trolls, Skessa, Kleppa & Gayla, used as decoration — an idea that came to the designer thanks to shadow puppets he made for his infant son. Plus, this season's knitwear uses the traditional Icelandic "Lopi" jacquard pattern along the chest for a spin on traditional Nordic knitwear.
Once again, the brand has brought all the feels to performance-based clothing.
Never miss a drop. Download the Highsnobiety app to have all the hottest products and brands right at your fingertips