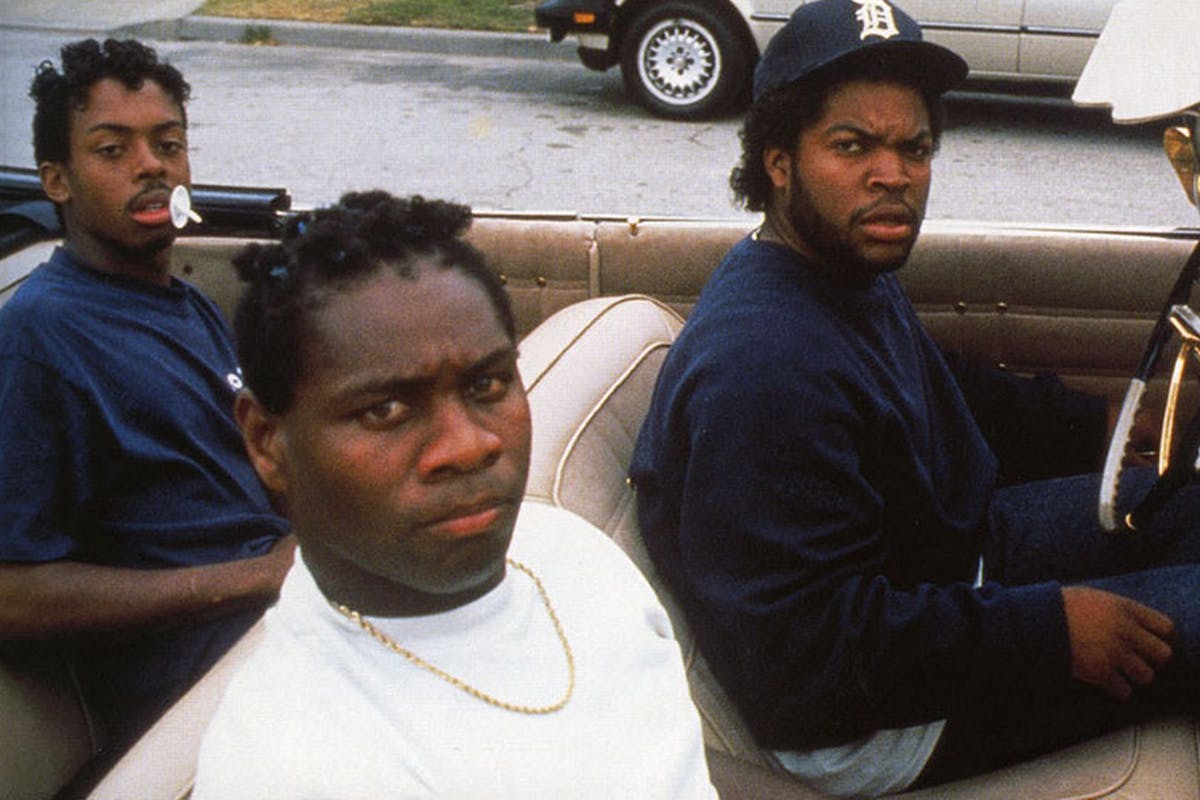 Press for HBO's gritty drug-addled coming of age drama, Euphoria, has been sure to mention that Drake is attached as an executive producer — indicating that his involvement in a behind-the-scenes capacity is a major selling point for the show. Of course, it's not surprising. Drake is a mega star in the hip-hop world, and it would be silly for the marketing department to not lean into this.
Drake is certainly not alone in his Hollywood aspirations. Other moguls (and less established entities) are slowly but surely making an impact as well. For example, the next installment of the boxing docuseries 40 Days is being produced by Meek Mill in conjunction with JAY-Z's Roc Nation. This too has been front and center in 40 Days promotional materials.
While splashy names like these certainly help generate buzz, rappers crossing over in Hollywood is not a new phenomenon. Since the late director John Singleton forever merged the worlds of film and hip-hop with is iconic debut, Boyz N The Hood, the world's of rap and film have been inextricably connected.
Many rappers have made the transition to Hollywood, and some have helped change the direction of television, film, reality TV, and even documentaries. Here are the real movers and shakers when it comes to rappers in Hollywood
Ice Cube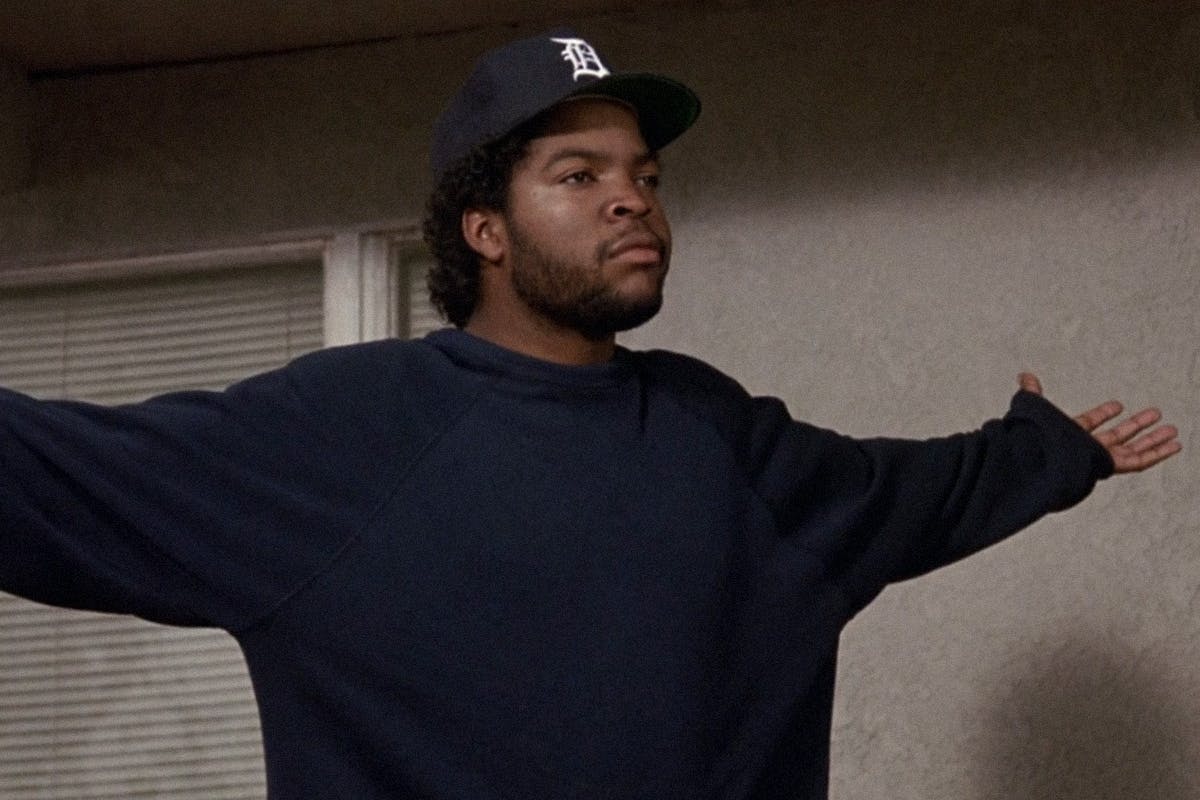 Actor, Producer Best Known: Friday, Boyz N The Hood, Straight Outta Compton
Today, Ice Cube is often portrayed in the media as a "gangsta rapper" who shifted gears to acting in family friendly comedies. While that narrative makes for great copy, it doesn't t tell the whole story. A closer look at Ice Cube's career reveals that he is an incredibly talented artist who excelled in a variety of artistic pursuits for decades.
Ice Cube has over 60 acting credits to his name spanning almost thirty years. In addition to his memorable hits like Friday and Boyz N The Hood, he's made appearances in films as varied as Three Kings, Barbershop, and 21 Jump Street. He has eleven writing credits, — including all of the screenplays in the Friday franchise. And he even directed a feature, 1998's Player's Club.
Despite his incredible longevity, Cube shows no signs of slowing down: he is following up producing credits on Straight Outta Compton, a Barbershop sequel, and a Ride Along sequel with three new projects that are currently in various stages of production.
50 Cent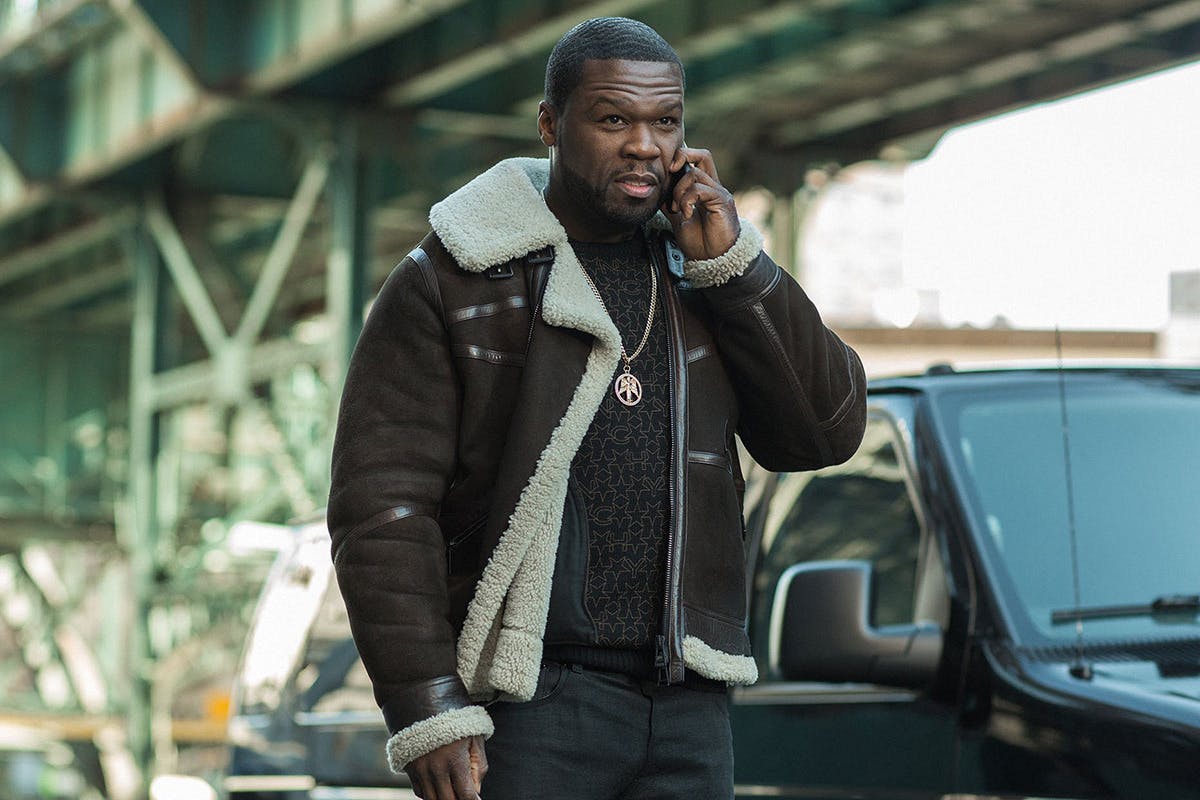 Producer, Director, Actor Best Known For: Power
Curtis "50 Cent" Jackson had actually been plugging away at breaking into the film and television world for years before he hit gold with the long-running Starz hit, Power. The crime drama features Omari Hardwick as a drug-dealer who wants to leave his life of crime behind and enter the legitimate business world. In late August, the show will begin its sixth and final season, marking the end of a critical and popular success for Jackson.
Not only has Jackson acted as an executive producer since the show began, but he also directed an episode in the forthcoming season. Though Power has been his strongest hit to date, Jackson has amassed a number of credits as a producer and actor, including turns in Popstar: Never Stop Stopping, Southpaw, and even the venerable claymation series Robot Chicken.
Method Man
Actor Best Known: How High, The Deuce, The Wire
It may sound sacrilegious to some hip-hop fans, but to a younger generation, Method Man is likely better known as a character actor than as a rapper. Method Man is ridiculously versatile as a performer. His dramatic turn as a pimp on The Deuce is one of the most compelling parts of a show with dozens of great actors in the cast. The same goes for his work as "Cheese" Wagstaff on The Wire, a show regularly listed among the best of all time. Since proving his comedy abilities in the immortal cult favorite, How High, Method Man has put his comic chops to the test in shows like The Last O.G., Difficult People, and Chozen.
Will Smith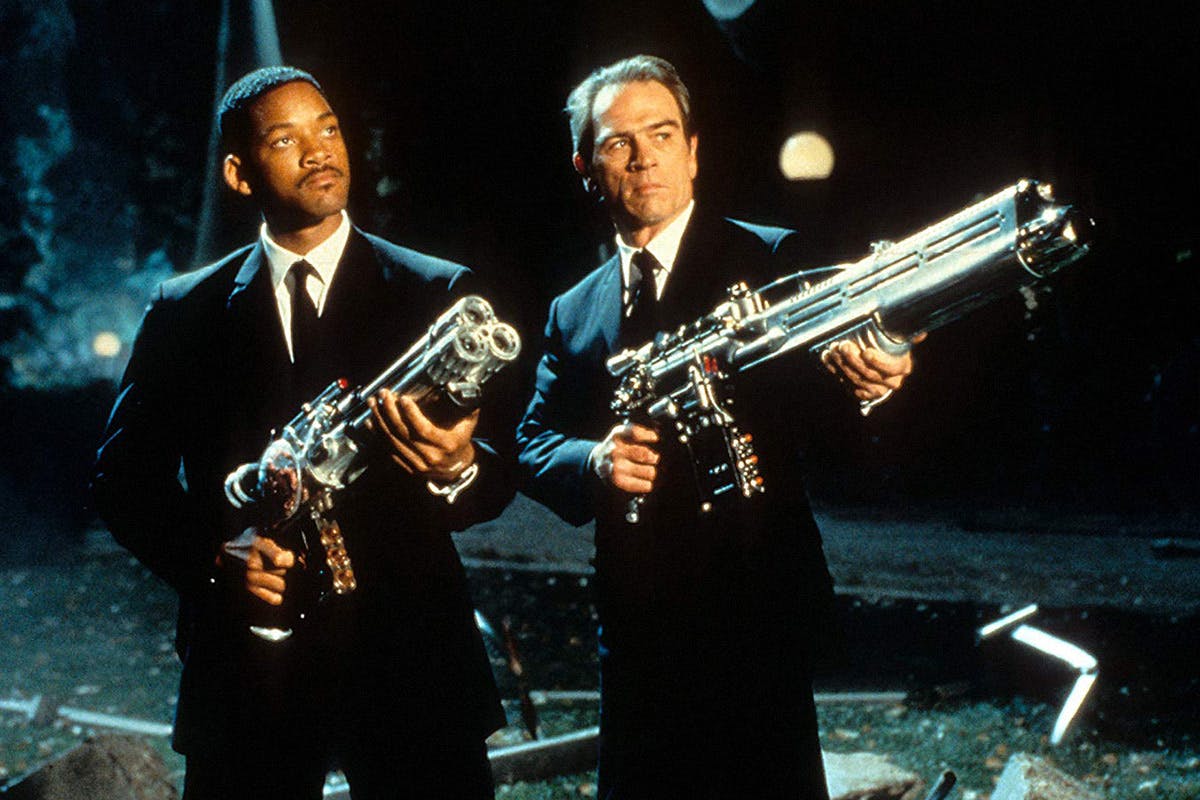 Actor, Producer Best Known For: Men in Black, Ali, Independence Day, Fresh Prince of Bel-Air
Will Smith is another figure who more people know today as a rapper in Hollywood than remember his days solely as a rapper. Though his feel-good, clean hip-hop songs like "Parents Just Don't Understand" were hits in their time, his music has not had the same cultural endurance as his remarkable film career.
In the last several years, Smith has once again reinvented himself. He produces a Facebook show starring the women of his family talking about their lives called Red Table Talk and he stars in his own Facebook Watch project, Bucket List. 77 million people follow his personal Facebook page, making him one of the biggest stars in all of social media. His acting career continues apace with projects like Aladdin and an upcoming Bad Boys sequel.
Queen Latifah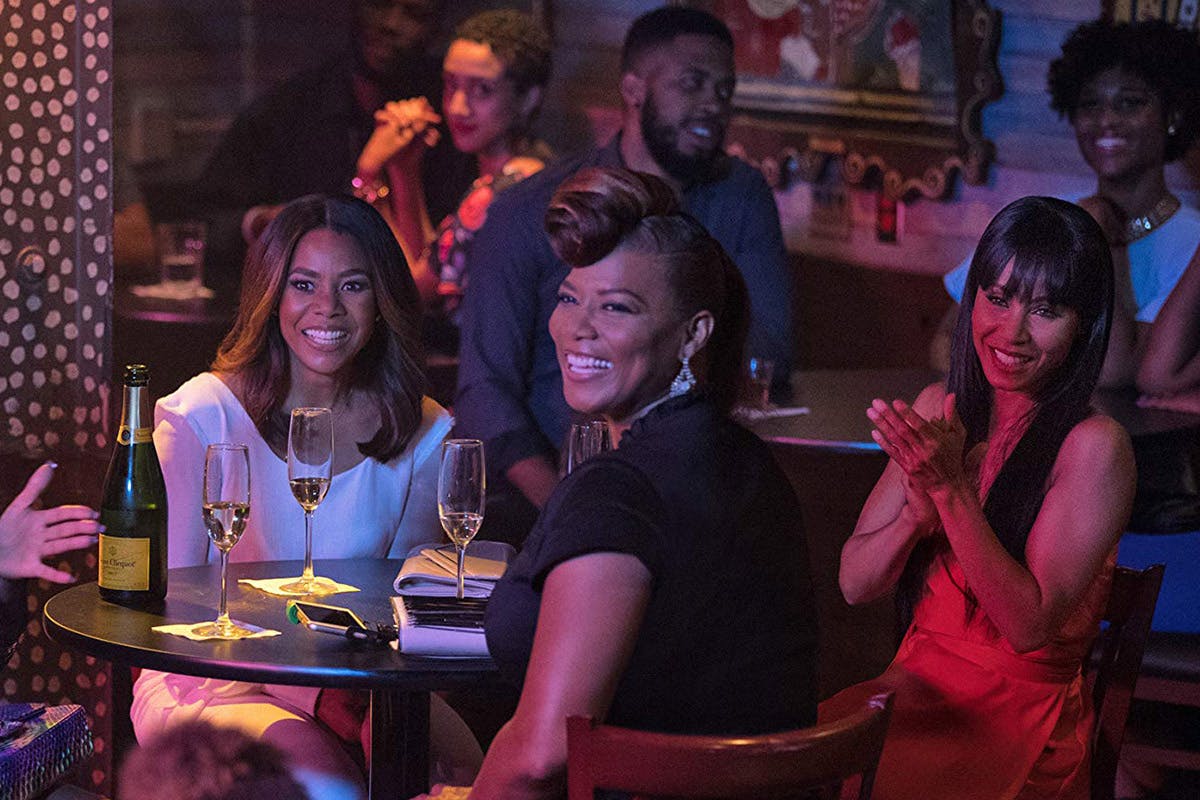 Actor, Producer Best Known For: Living Single, Girls Trip
With almost one hundred acting credits and nearly fifty producing credits to her name, Queen Latifah is a Hollywood titan. As a producer, Latifah has been attached to a number of music inspired TV projects that have enjoyed success in recent years, including Star, Rap Game, and the forthcoming The Clark Sisters: The First Ladies of Gospel.
As an actress, her breakout role in Living Single led to a slew of film and television roles including turns in Chicago (for which she received and Oscar nod), Bringing Down the House, The Bone Collectors, and Girls Trip. Latifah even briefly hosted her own talk show.
Snoop Dogg
Actor, Producer, Personality Best Known For: The Beach Bum, Martha & Snoop
It's hard to say what Snoop Dogg is best known for as an actor because Snoop has always been more of a personality than a performer: he generally plays himself.
Snoop Dogg is more a brand than he is an actor. In fact, you can purchase any Snoop related product your heart desires at the "Snoopermarket," a "online marketplace for all things Snoop." If you can't find want you want there, Snoop has made plenty of licensing and endorsement deals as well.
Though Snoop has 163 acting credits, most of those appearances can be viewed as extensions of his brand. More often than not, he plays himself. It is fitting that one of his most successful projects is his collaboration with Martha Stewart, Martha & Snoop, because both he and his co-host have built personalities into empires.
You already likely have a favorite Snoop performance popping up in your head, but some of our favorites include The Beach Bum, The Boondocks, Training Day, and Soul Plane.
Ice-T
Actor Best Known For: Law & Order: SVU
Having spent the better part of twenty years playing Odafin Tutola on Law & Order: SVU, and becoming a cultural icon along the way, Ice-T is best known for going from a very real rapper to playing a fictitious cop. Along the way, Ice-T has racked up almost 100 acting credits and done some producing and writing as well.
In addition to SVU, Ice-T has appeared in such films as 3,000 Miles to Graceland, Johnny Mnemonic, and New Jack City. He co-created, wrote for, and starred in the short-lived series Players. His producing credits include the reality show he starred in with his wife, Ice & Coco, and several documentary projects including Iceberg Slim: Portrait of A Pimp.
Diddy
Producer Best Known For: Making the Band, Run's House, Monster's Ball
Diddy might like to be known as a master thespian, considering he has seventy acting credits to his name. But, audiences have not been particularly charmed by his theaterics. In the entertainment industry, Diddy and his Combs Enterprises empire have been most effective in reality television.
Making the Band was a massive, influential reality hit in its day. Run's House and the follow up Daddy's Girls ran for a combined 65 episodes. Diddy continues to produce television though he hasn't had hits on that level for some time. Nonetheless, series like StarMaker, I Want to Work for Diddy, and State of the Culture have added to his sizable reality/documentary portfolio and his massive business empire.
JAY-Z
Producer Best Known For: Top Five, TIME: The Kalief Browder Story
Newly minted billionaire Jay-Z certainly has far more successful ventures outside of the film industry, but his recent commitment to social justice documentaries is notable.
Though Jay-Z has some narrative producing credits on features like The Great Gatsby and Top Five, in recent years he has turned to documentaries. TIME: The Kalief Browder Story told the story of a teenager locked up in solitary confinement at Rikers Island. He followed that up with a four part Trayvon Martin documentary entitled Rest in Power. Documentary projects centered around Meek Mill and Richard Pryor are forthcoming.
Ludacris
Actor Best Known For: Fast and the Furious franchise, Hustle & Flow
Ludacris (a.k.a. Christopher Bridges) found in the Fast and the Furious franchise what Ice-T found with Law & Order: SVU: an iconic role that would span decades.
Having played Tej in seven Fast and the Furious films to date, Bridges may now be better known for his part in the automobile-driven franchise than for his his albums Word of Mouf and Chicken-n-Beer. And while roles in rom-coms, children's features, and even Oscar nominated films have come his way, Tej remains his most iconic role — cementing him as a prodigious rapper in Hollywood.
Xzibit
Actor Best Known For: Pimp My Ride, 8 Mile
Though Xzibit has had a number of acting roles over the years, he has been immortalized as a meme for his work on Pimp My Ride. The simple premise of Xzibit's team taking junkers and turning them into high-end vehicles was addictive for teens in the mid 2000s. Other memorable Xzibit roles include a memorable turn in 8 Mile and recurring parts on Hawaii Five-0 and Detroit 1-8-7.
Nas
Actor Best Known For: Belly
Though Nas has a few dozen acting credits on IMDB, many of those are for playing himself. Nas' most memorable narrative role is as Sincere in Belly opposite DMX. He also received a "story by" credit on Belly, a film that chronicles the lives of violent drug dealers in Queens, NY.
Drake
Actor Best Known For: Degrassi
Drake's past on Degrassi has been well documented, and has become as important a part of his mythology as the fact he is Canadian. His role as Jimmy Brooks in various Degrassi projects was just one part of his child acting career. Drake also appeared in the films Charlie Bartlett and had small roles on at least a half-dozen other television shows.
LL Cool J
Actor, Producer Best Known For: Any Given Sunday, Deep Blue Sea
In the late 90s and early 2000s, LL Cool J's film career took off and he landed appearances in a number of prominent feature projects including B*A*P*S, Any Given Sunday, and Deep Blue Sea. More recently, he's worked more often in television with a starring role on NCIS: Los Angeles and appearances on other shows including 30 Rock and Hawaii Five-0. LL Cool J has also made a foray into reality producing with Lip Sync Battle.
Common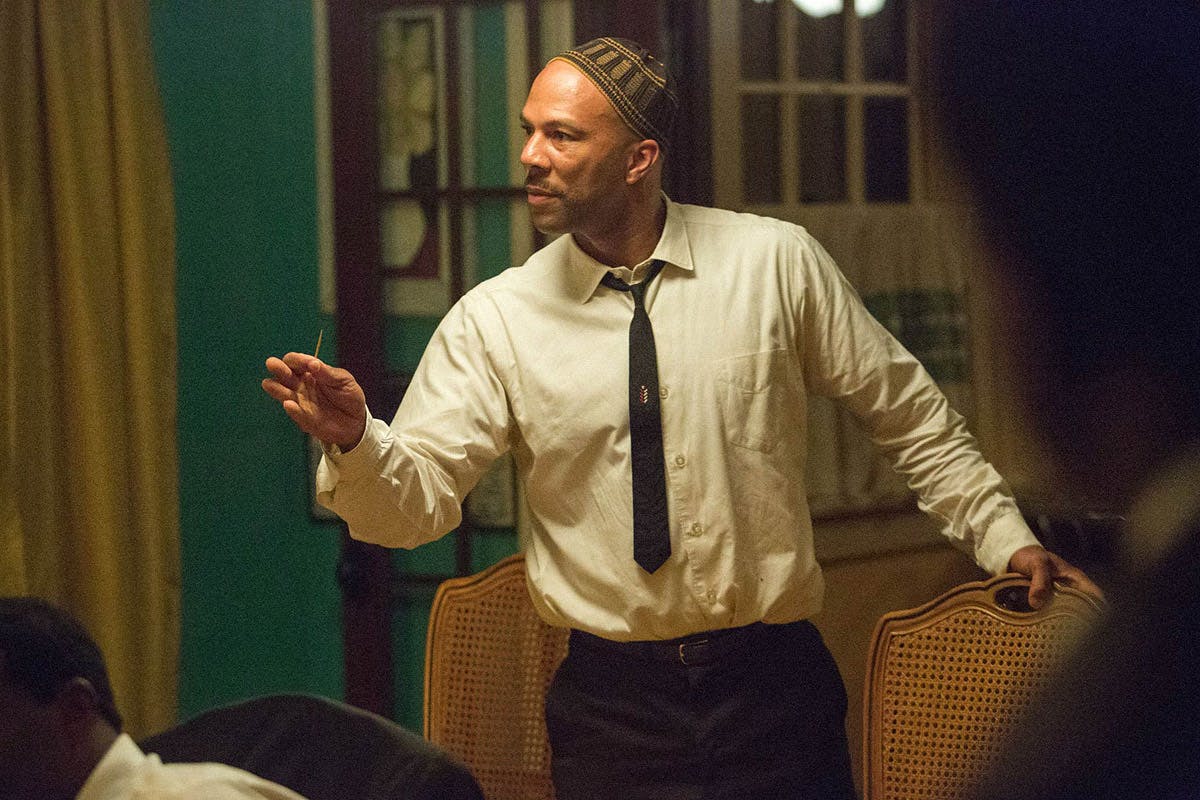 Actor Best Known For: Selma
Though his best known film contribution is probably his Oscar winning music work on Selma, Common also has had a healthy acting career. He has a recurring role on The Chi, appeared as an animated monster in last year's Smallfoot, and counts roles in Girls Trip, Suicide Squad, and John Wick 2 among his 65 acting credits.
Pharrell Williams
Actor, Producer Best Known For: Hidden Figures, The Grinch
With almost 387 soundtrack credits, including megahits like "Happy," Pharrell's Hollywood contributions have been largely musical, but he has also appeared in front of the camera on a number of occasions. He was the narrator in the most recent reboot of The Grinch, appeared as a vocal judge in Pitch Perfect 2, and made an obligatory cameo on Entourage. As a producer, he had a part in getting Hidden Figures and Dope to the silver screen.
RZA
Actor, Director Best Known For: Ghost Dog: The Way of the Samurai, The Man with the Iron Fists
Best known for his love of martial arts, Wu-Tang adjacent work as an actor in Ghost Dog, and as the writer and director of The Man with the Iron Fists, RZA has some other interesting film credits. Some of his most memorable work is in films as diverse as Coffee and Cigarettes, American Gangster, Funny People, and The Dead Don't Die.
Mos Def (Yasiin Bey)
Actor Best Known For: Dexter, The Boondocks
With the exception of his role as a writer and producer on the series Def Poetry, Mos Def generally works in Hollywood as an actor. Bey has acted on and off since 1990, appearing in such projects as Dexter, The Boondocks, Talladega Nights, and The Italian Job.
T.I.
Actor Best Known For: American Gangster, House of Lies
T.I. has had a host of small roles in film and television including parts in American Gangster, Boss, House of Lies, and Ant-Man and the Wasp.
Mark Wahlberg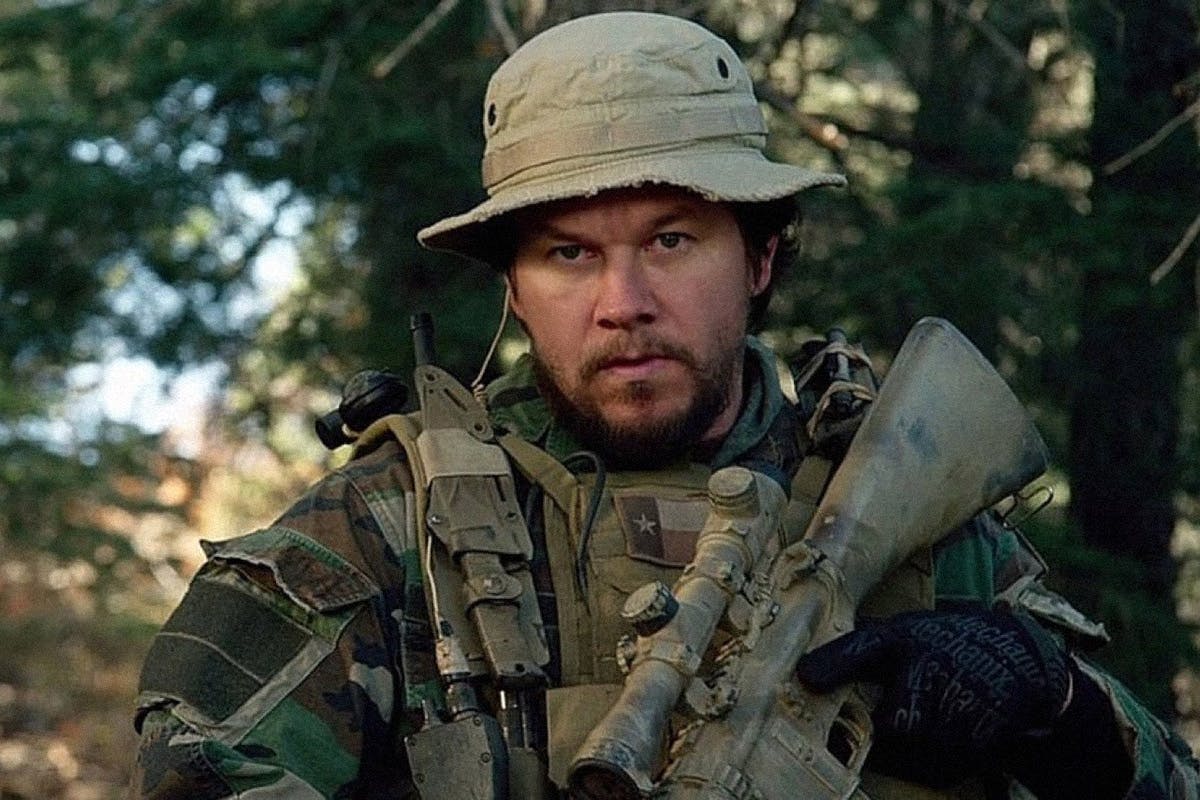 Actor, Producer Best Known For: Lone Survivor, Ted, The Fighter, Entourage, Booge Nights
Wahlberg's stardom as an actor eclipsed the fame he reached as a rapper long ago. One of the most reliably bankable stars in Hollywood, Wahlberg has fronted features like Ted, The Fighter, Daddy's Home, and Boogie Nights.
As a producer, Wahlberg claims credits on In Treatment, Entourage, Ballers, Boardwalk Empire, How to Make it In America, and a number of other film and TV projects.