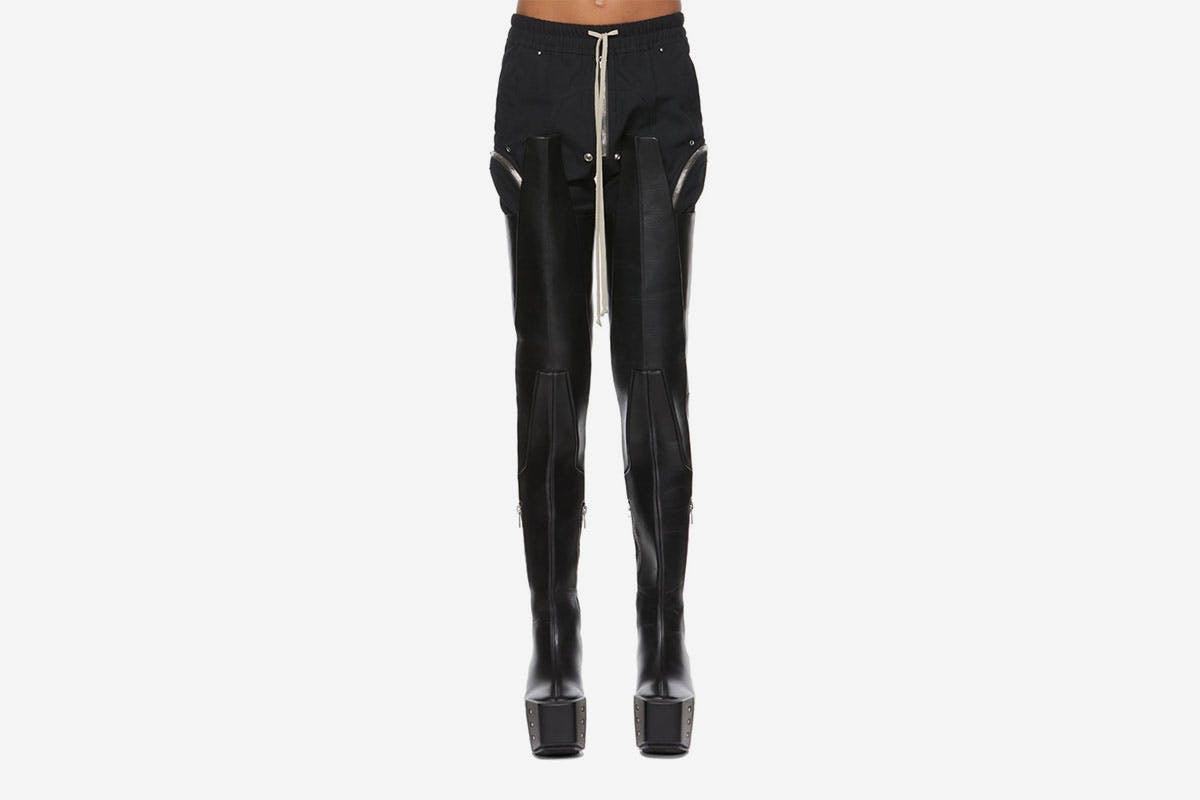 Brand: Rick Owens
Season: Fall/Winter 2021 Men's
Buy: Online at SSENSE
Editor's Notes: The fabulously over-the-top boots from Rick Owens's Fall/Winter 2021 collection have hit the market.
Meant to challenge "male conservatism," the season was full of extremes: models walked in pentagram-adorned tighty-whities paired with thigh-high platforms and billowing, cape-like coats.
With a five-inch heel and a three-inch platform, the boots arrive just in time for our collective shift from comfortable, lounge-appropriate footwear — i.e. Crocs and Birkenstocks — to more showy styles.
At Fashion Month Spring/Summer 2022, designers presented statement heels aplenty. There were Saint Laurent's pointy-toed stilettos, Versace's towering loafers, and Prada's "heel-less" wedges — it was enough to make anyone wince.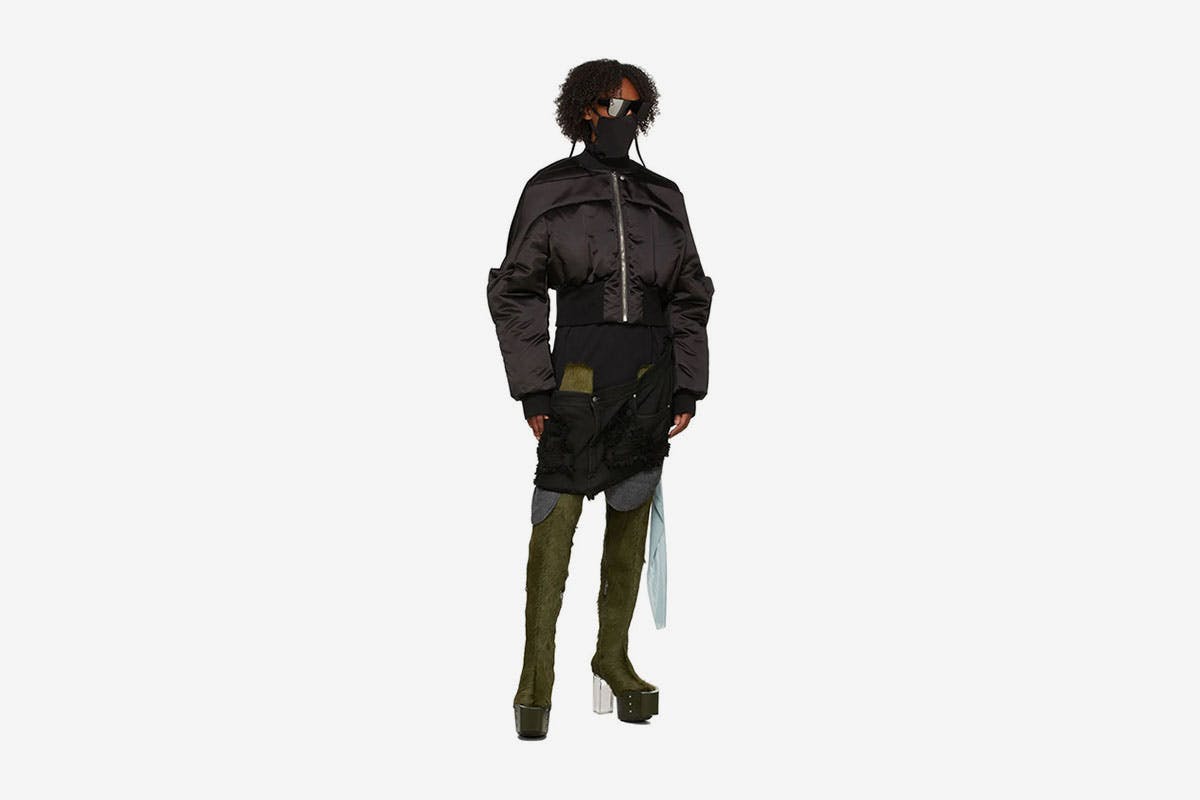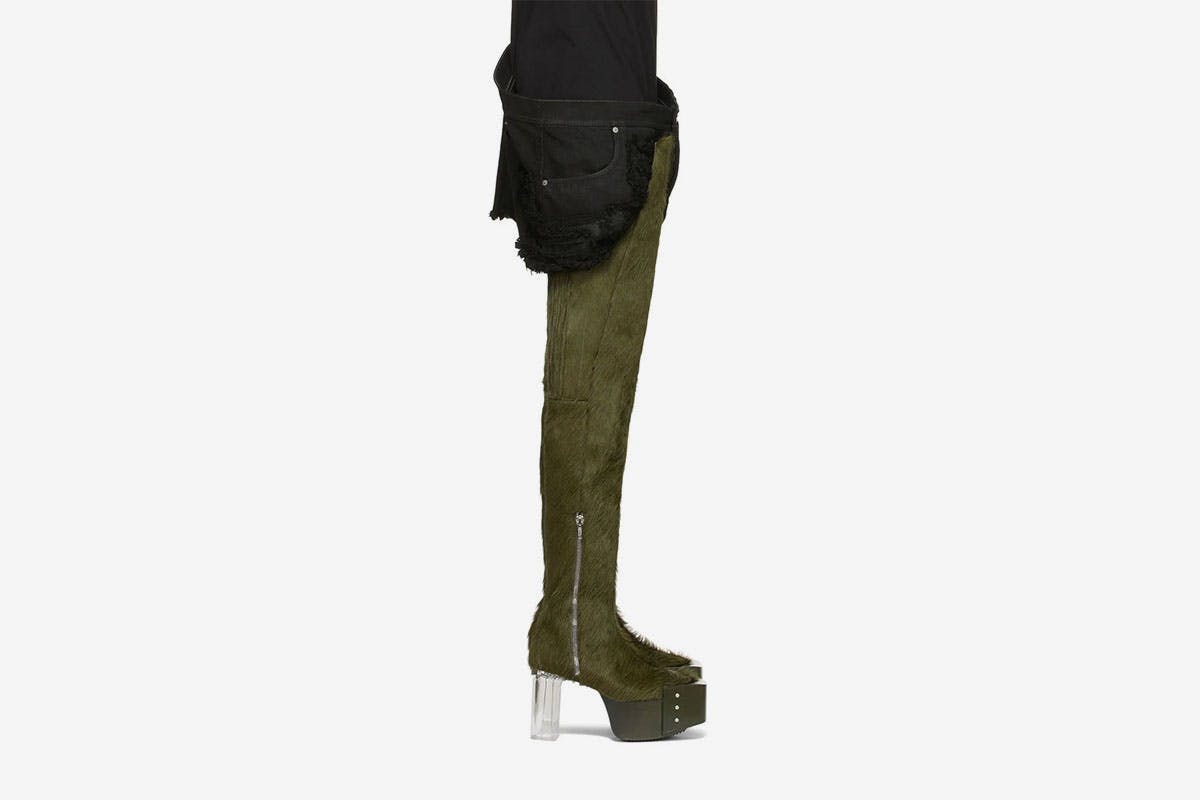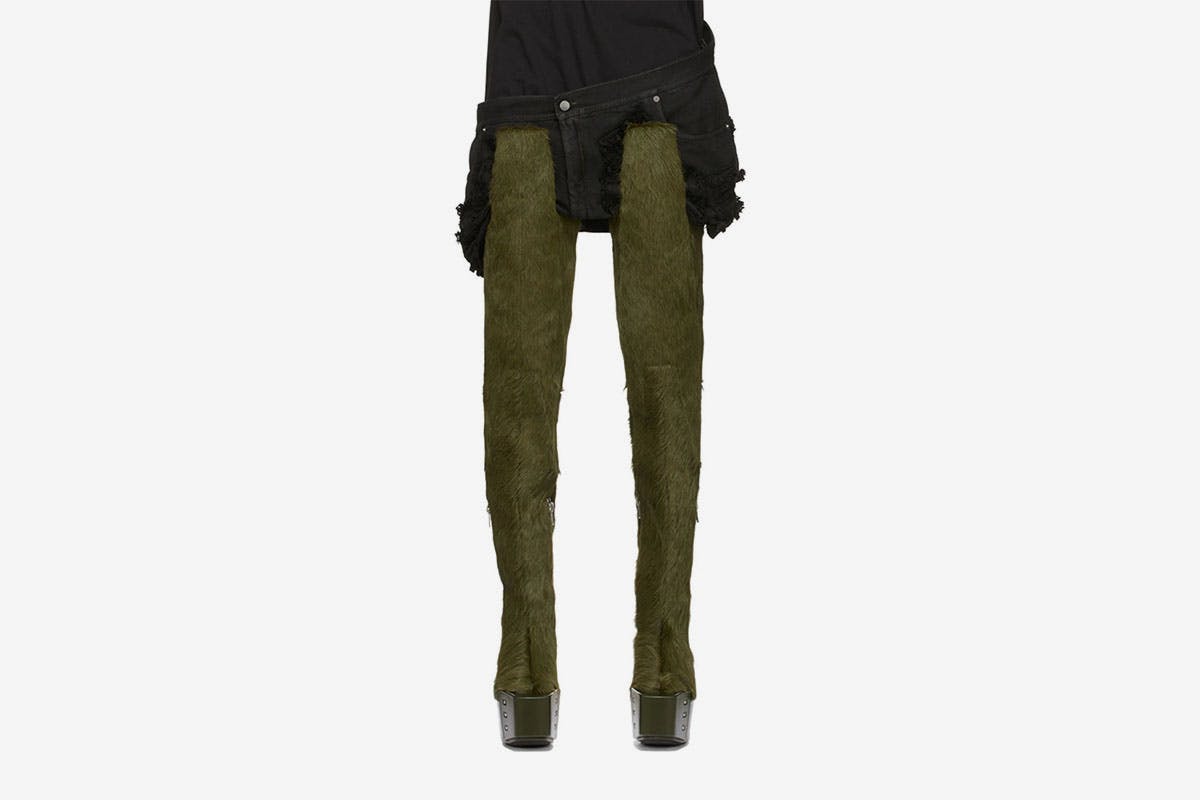 Owens's platform waders are just as conspicuous. With a shaft that climbs nearly all the way up the thigh, they're basically pants. And in fabrications including dark green ponyhair, the boots resemble something like centaur legs.
Fashion's prince of darkness has always challenged the status quo, and his Fall footwear — the antithesis of foam clogs and cork-soled sandals — serves as another example of his contrarian aesthetic.
As I previously pointed out, it only makes sense that fashion's ever-moving pendulum would swing back towards impractical footwear, given our nearly two-year-long embrace of loungewear. At some point, the clog-slide-slipper bubble was bound to burst.
So, if you dare: slip into something a little less comfortable.