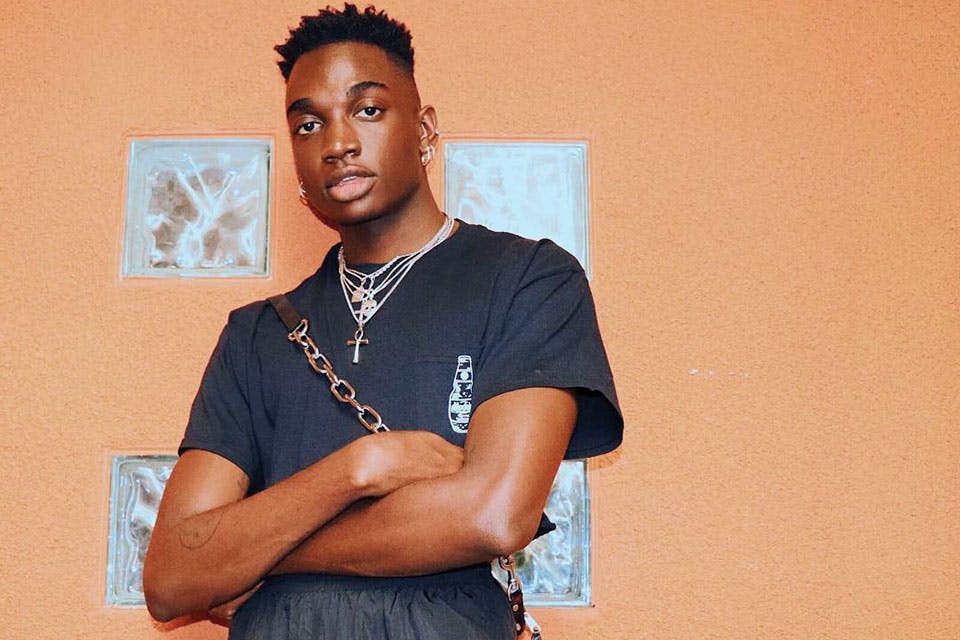 Those who have experienced Aminé's giddy new album ONEPOINTFIVE know that the Portland MC's name may be attached to the project, but he is far from its sole point of focus. That honor may go to Rickey Thompson, a former-Vine star and current viral sensation who acts as a narrator of sorts for the project, dropping in for a series of gut-punchingly funny interludes covering all manner of topics, from not being sad on your birthday to righteous call-outs against fetishizing black culture.
Of course, his appearance on Aminé's latest is but the tip of the iceberg for Thompson, whose career only continues to blossom in new directions on the strength of his maniacal wit. In a new interview with The FADER, Thompson charts his early rise to fame on social media, his new work as a rap-interluder, and where he's heading next.
On initially becoming Vine-famous:
Around 2013, Instagram got video, and I started making videos there, with just my friends and family following me. Then my best friend told me about Vine; in six months, I had viral [Vines]. I kept my Vine a secret in high school, but one day, someone was like, 'Rickey, your Vines are blowing up! Kylie Jenner re-Vined you!' I reached one million followers, and I became the most popular guy in school. I won prom king. I had bullies hitting me up like, 'Hey, Rickey, what's up?' I was like, 'I don't have time for you!'
On Aminé:
My friend showed me 'Caroline,' and I was like, 'Who is this? Aminé? Okay!' So I became a fan. One day, he DMed me saying, 'OMG, I love your videos.' And then he's like, 'I'm in LA. I wanna talk to you about my new project. I want you to come talk shit on it.' He played me these tracks in his car, and he was like, 'I love to add a little funny to my music. Your voice is so distinctive, it would be perfect for some interludes.'
On their full collaboration:
We corresponded over the phone, and I sent him videos. He would ask me to rant about a topic, and I would rant about it. I ended up doing five songs. When he sent me the finished project, I was teary-eyed. I'm literally on an album, like what?
Be sure to read the full interview over on The FADER. Revisit our video with Rickey as part of the Best Dressed YouTuber Awards below.
If you haven't already, read our review of Aminé's 'ONEPOINTFIVE' right here.