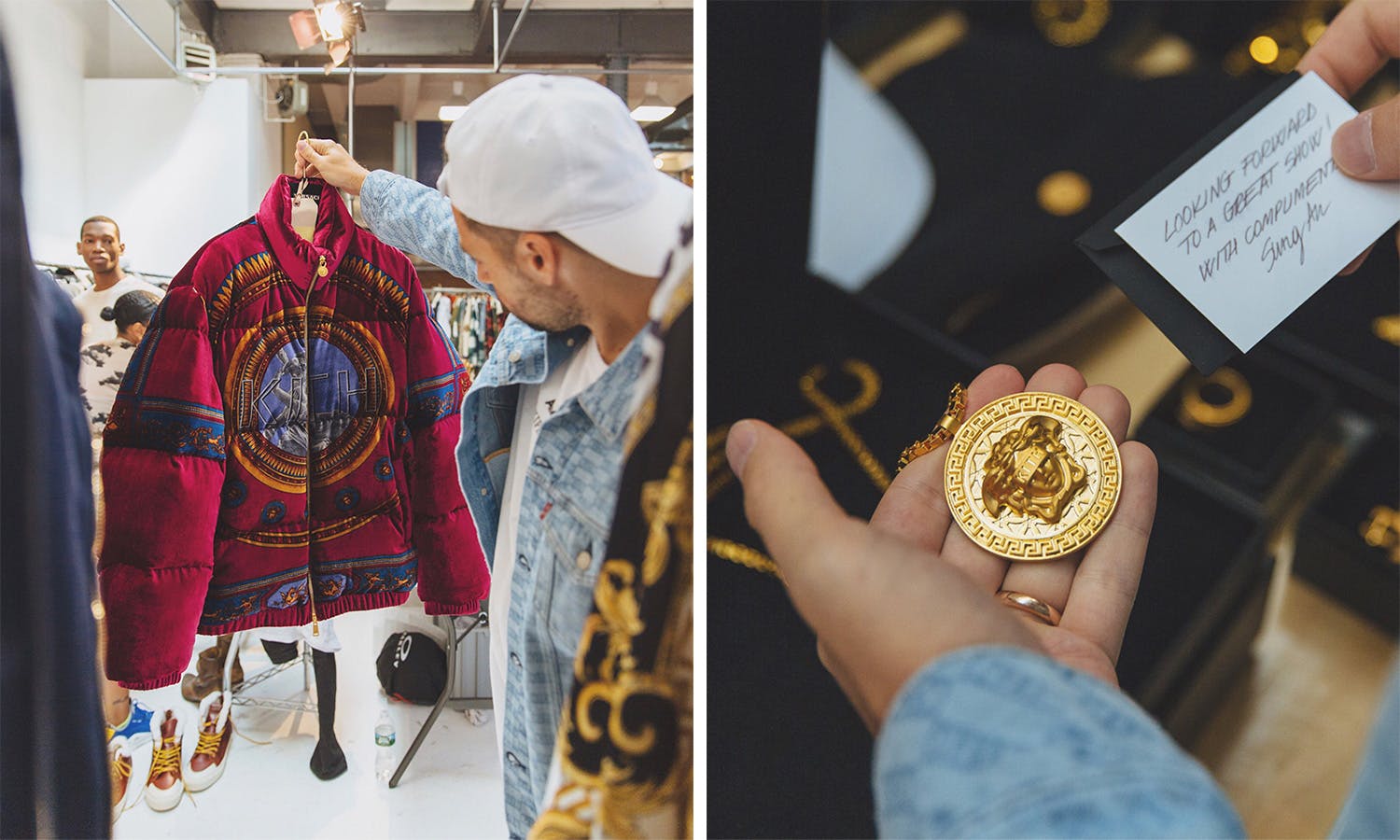 On the eve of KITH's 3rd annual fashion show, Ronnie Fieg has taken to Instagram to reveal a collaboration with legendary fashion house Versace. In the photo, Ronnie is seen holding up a winter jacket featuring Versace's signature Greek mythological print with a KITH logo placed in the center as well as a gold pendant of brand's medusa logo.
He reveals in the caption that, "I worked with Donatella Versace on a collection that will stand as a very important notch in our timeline. I don't want to give away too much info before the show. Tomorrow, Kith Park™️ is going to change things."
The KITH Park event will debut KITH's upcoming collections and collaborations, including the upcoming Tommy Hilfiger collaboration and now a Versace collection. Are you excited to see what the two brands have in store?
To watch the livestream of KITH Park, be sure to watch our live stream of the show broadcasting on Thursday at 9 p.m. EST right here.
In the meantime, take a look at the KITH x Tommy Hilfiger FW18 lookbook here.