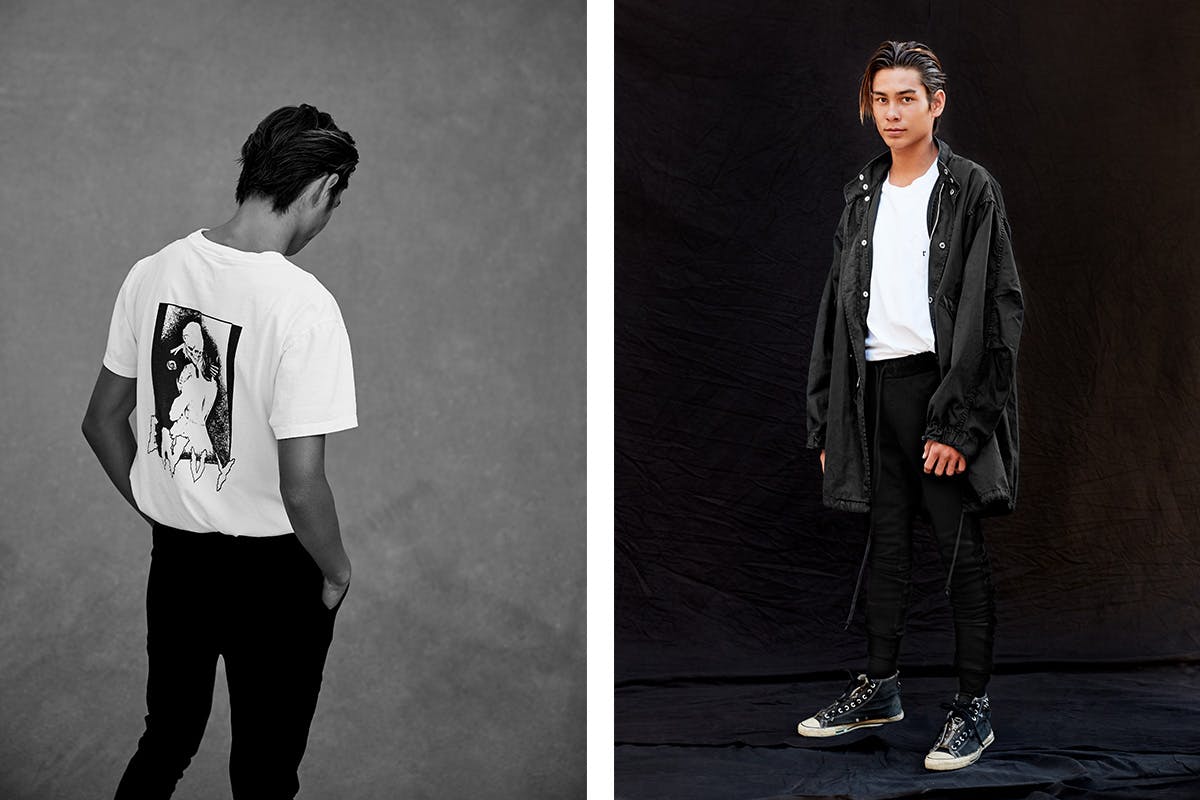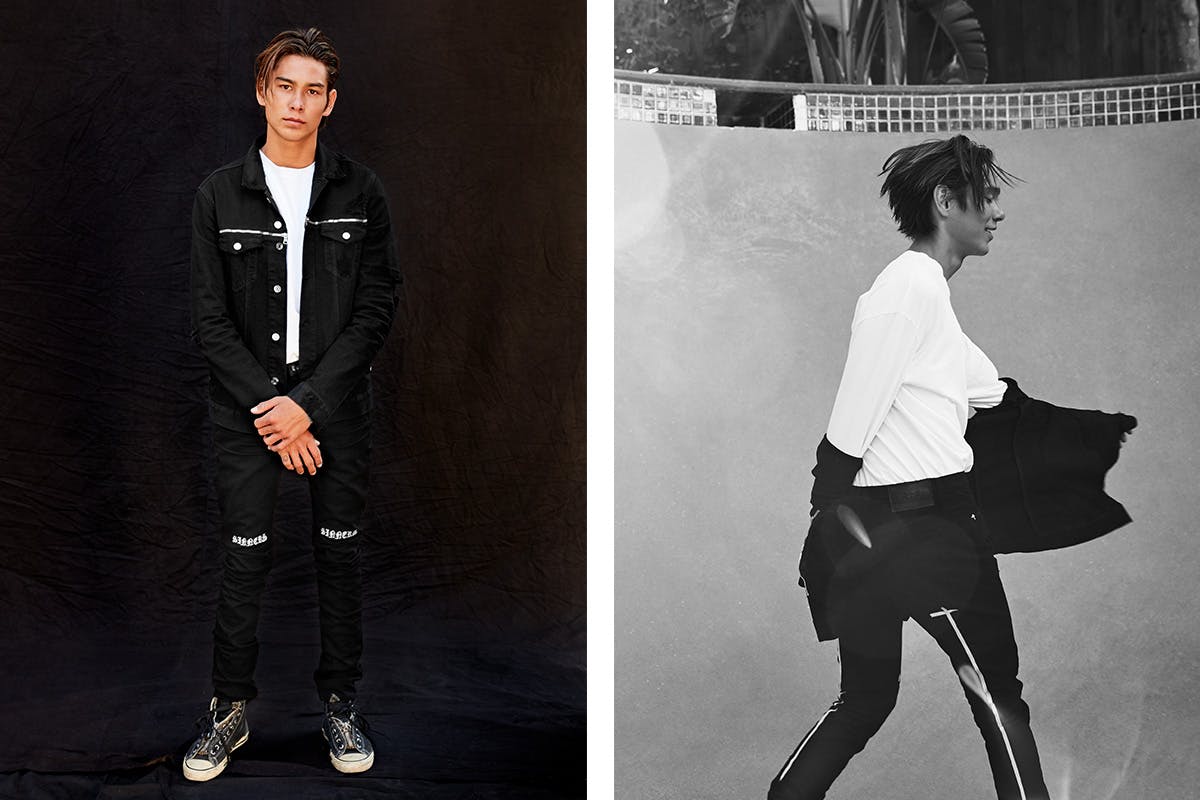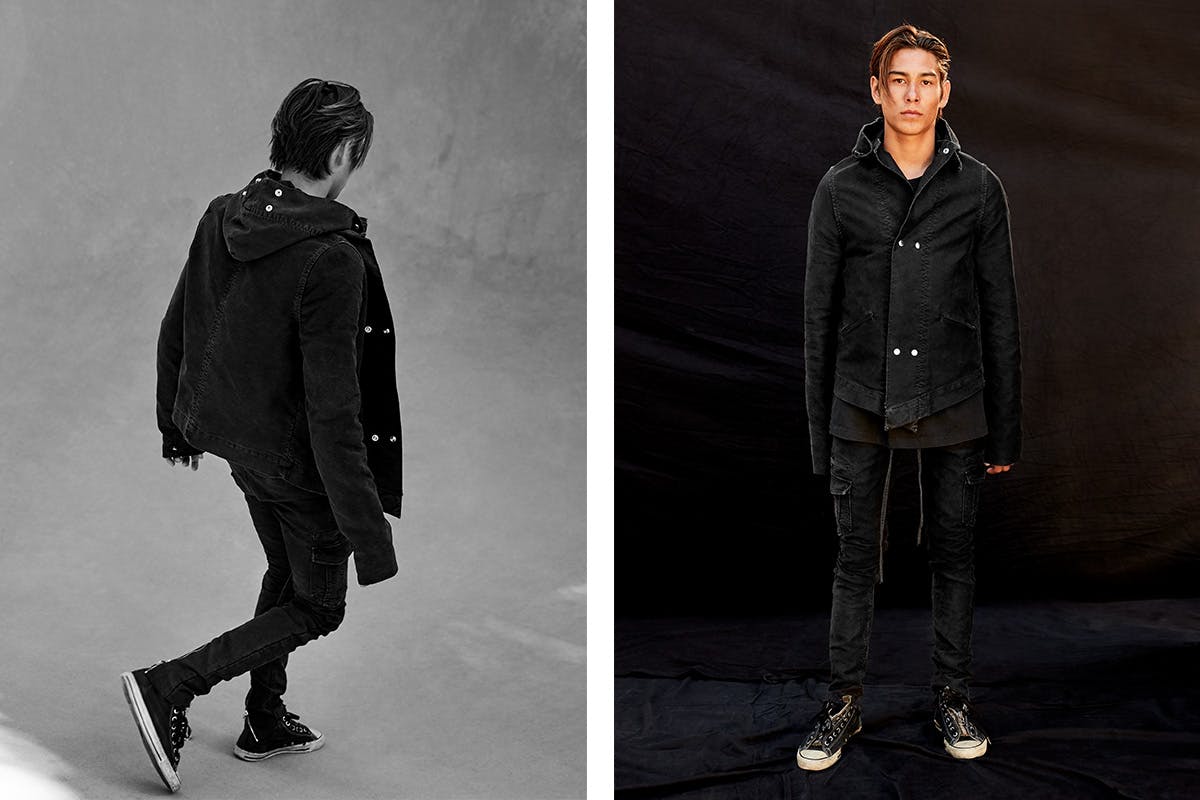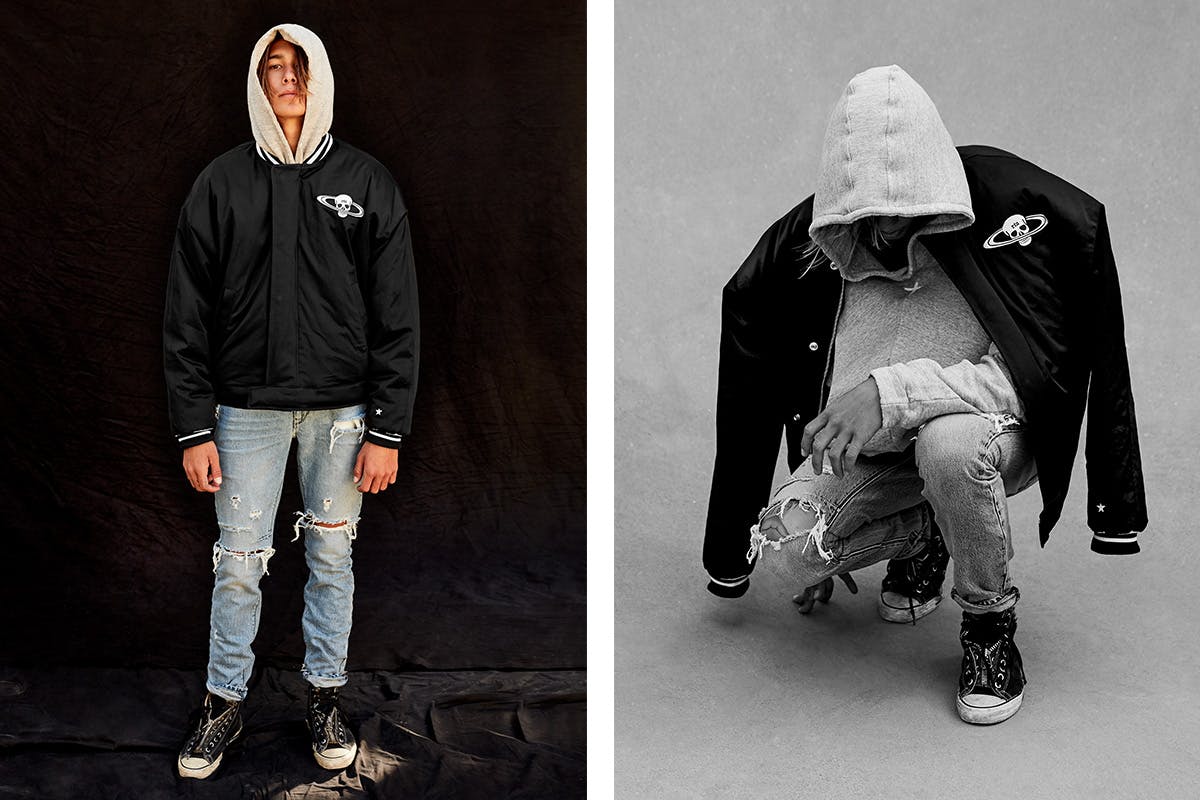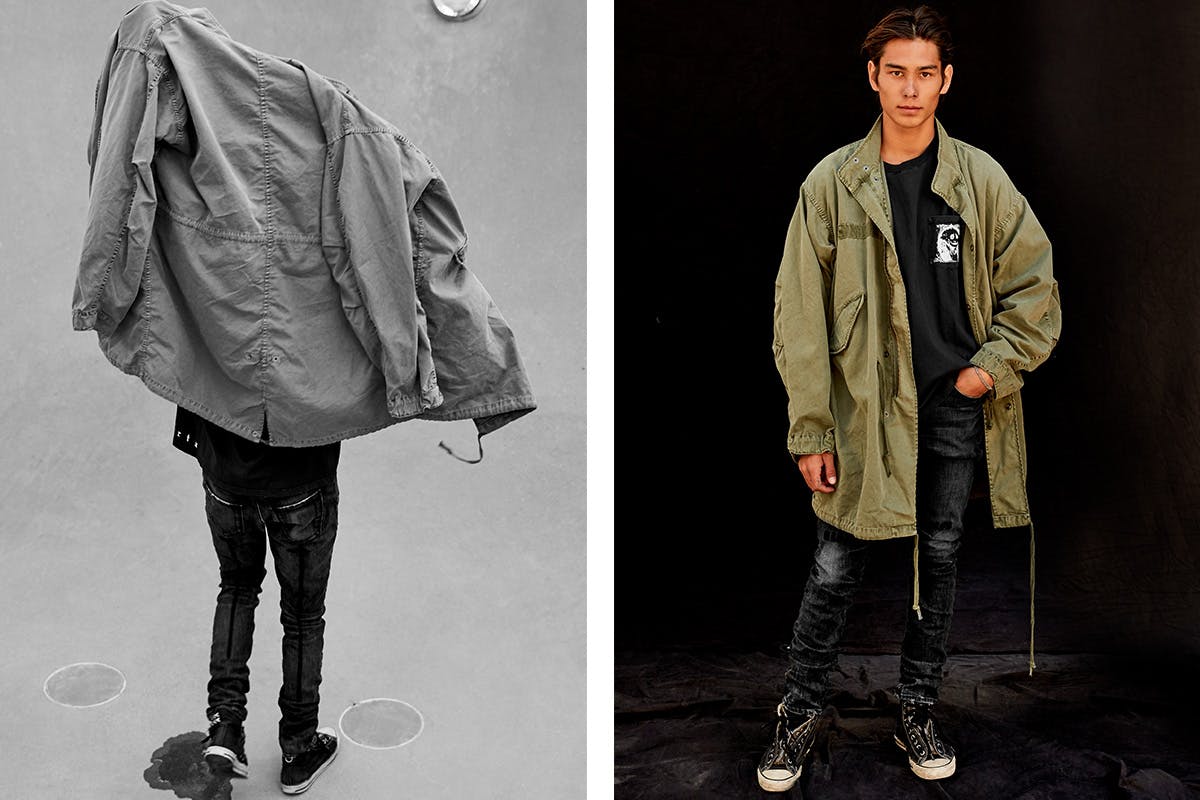 Now and then a new brand pops up that instantly grabs people's attention. Sometimes it's a short-lived anomaly, other times it's the result of years of hard work, dedication and learning. The former falls off the hype train within a few seasons, but the latter weathers the storms and survives the tumultuous nature of the fashion industry.
Road to Awe, or RtA, is one of those very brands. Not only is it receiving a lot of press right now, but it lists Adriana Lima, Bella Hadid, Eiza Gonzalez, Gwyneth Paltrow, Heidi Klum and Kaia Gerber as fans. And after four years of focusing on womenswear, co-founders Eli Azran and David Rimokh are turning their hands to men's clothing.
Having only started in 2013, we wanted to understand how the LA-based brand has been so successful so quickly, and how it plans to stay relevant in such a rapidly developing industry. So we sat down with Eli to get some answers and learn more about the new menswear direction.
Tell us when and why you launched RtA.
My partner David and I met going out in LA. We were from similar circles but never really connected prior. After a conversation about our lifestyles, we decided to meet and talk, pretty unofficially. There was such a connection and level of trust right from the get-go that we knew we could do something magical together.
This business is so challenging that you want to make sure your foundation is rock solid. In this business, the highs are like no other, and the same is to be said about the lows.
RtA started in 2013 softly with three retailers to see if we had something. The reaction was positive so we officially launched in Spring '14.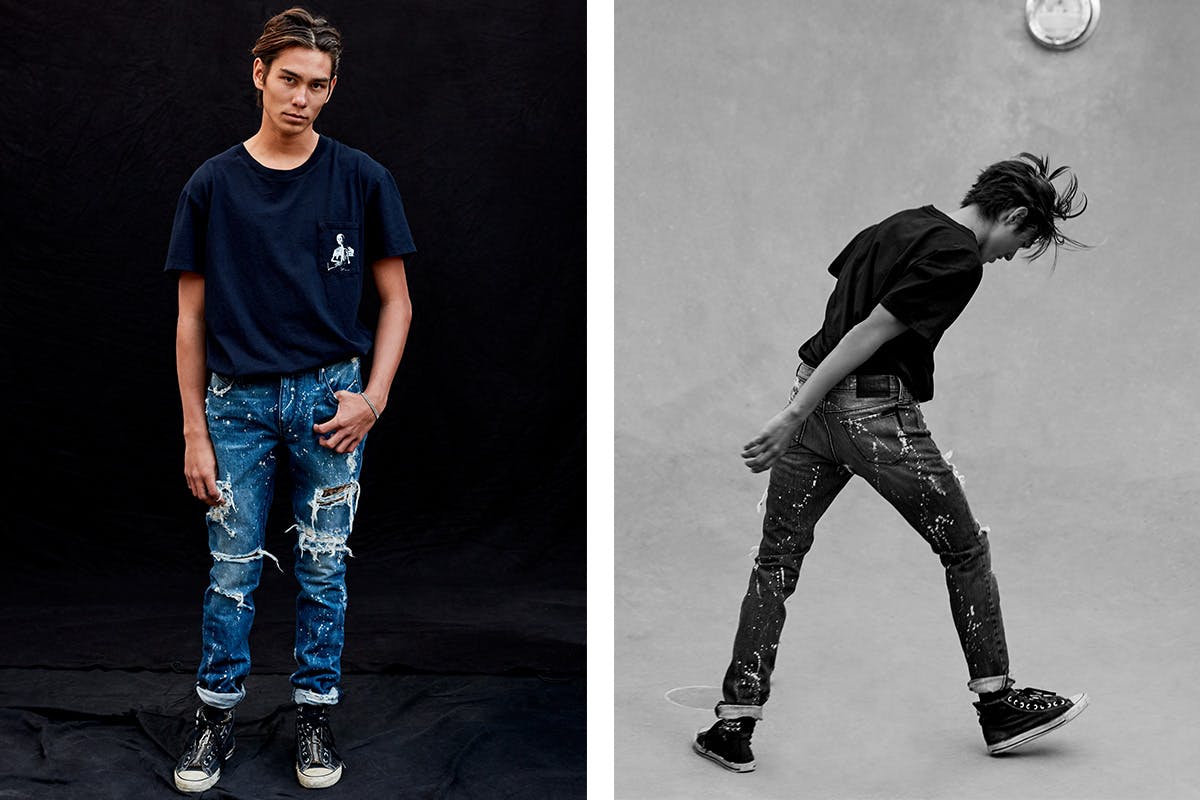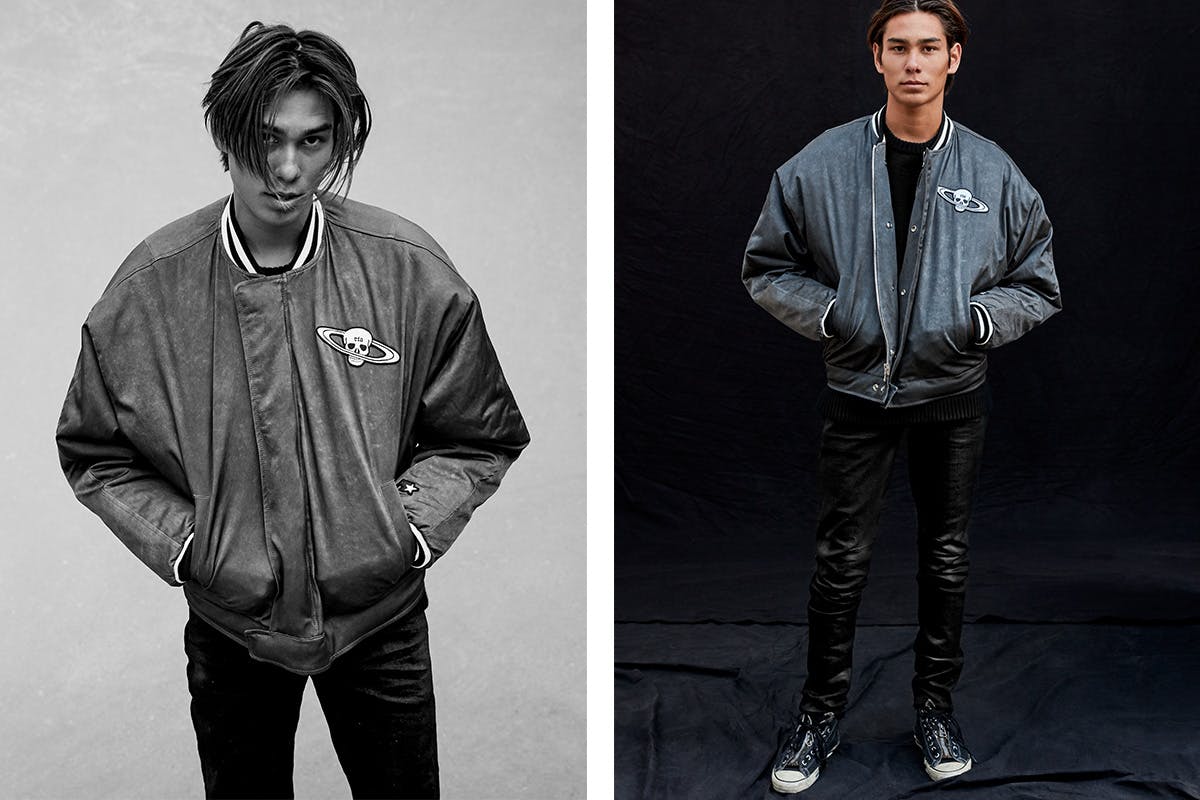 What have been the most pivotal moments between then and now?
There have been numerous "pivotal" moments. One in particular after our biggest season to date. We had a falling out with our leather manufacturer six weeks before our shipments were due for our most important styles. We agreed that if we could make it out of this situation without killing our company we could get through anything together. Through perseverance and determination, we were able to make it through the tough period, and that became our mind frame ever since.
What does Road to Awe mean?
Road to Awe stands for the constant journey to reaching greatness. As an individual, the most important thing is to constantly progress. The same goes as a creative, you always want to improve and evolve, that is what RtA is all about.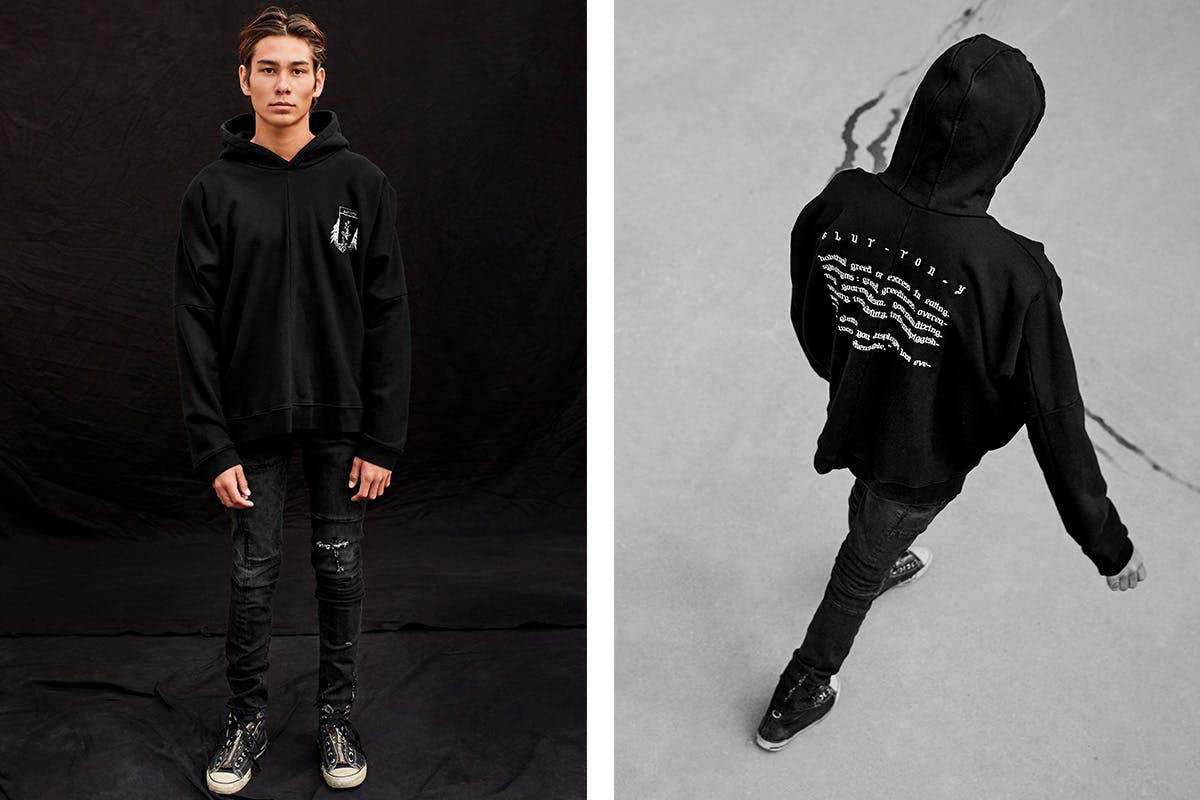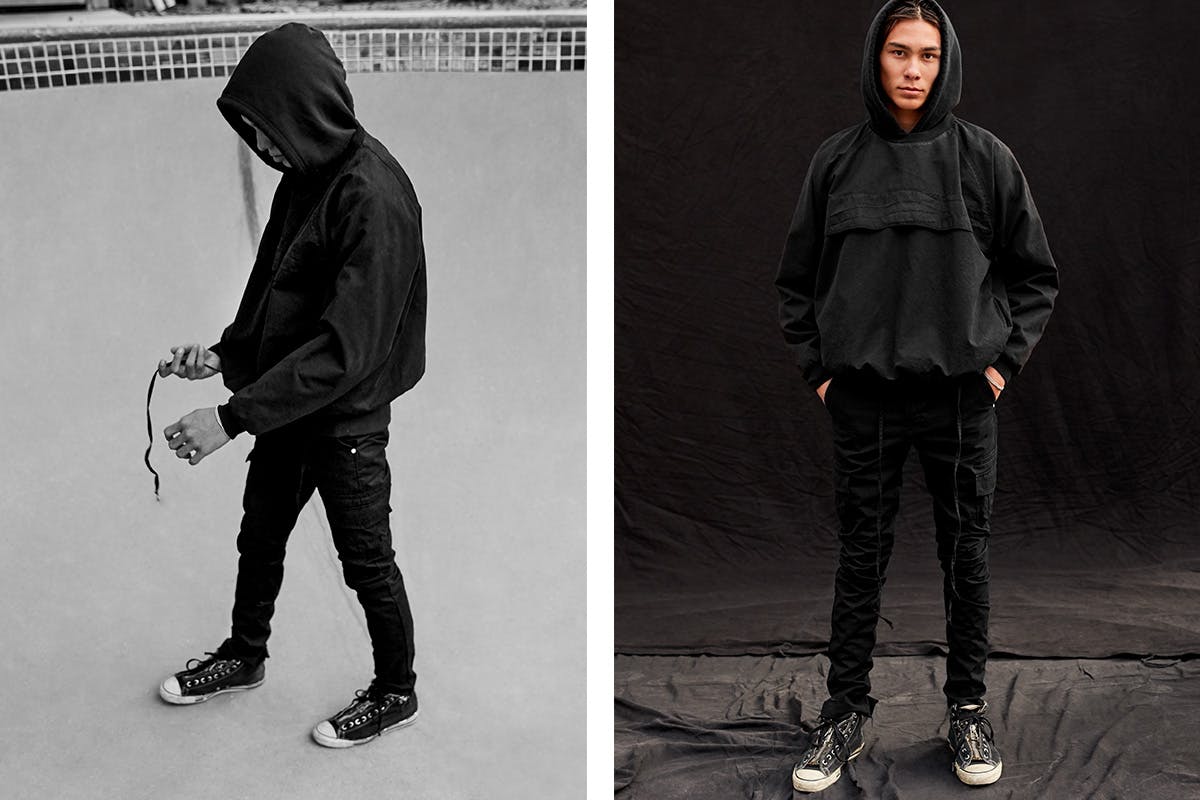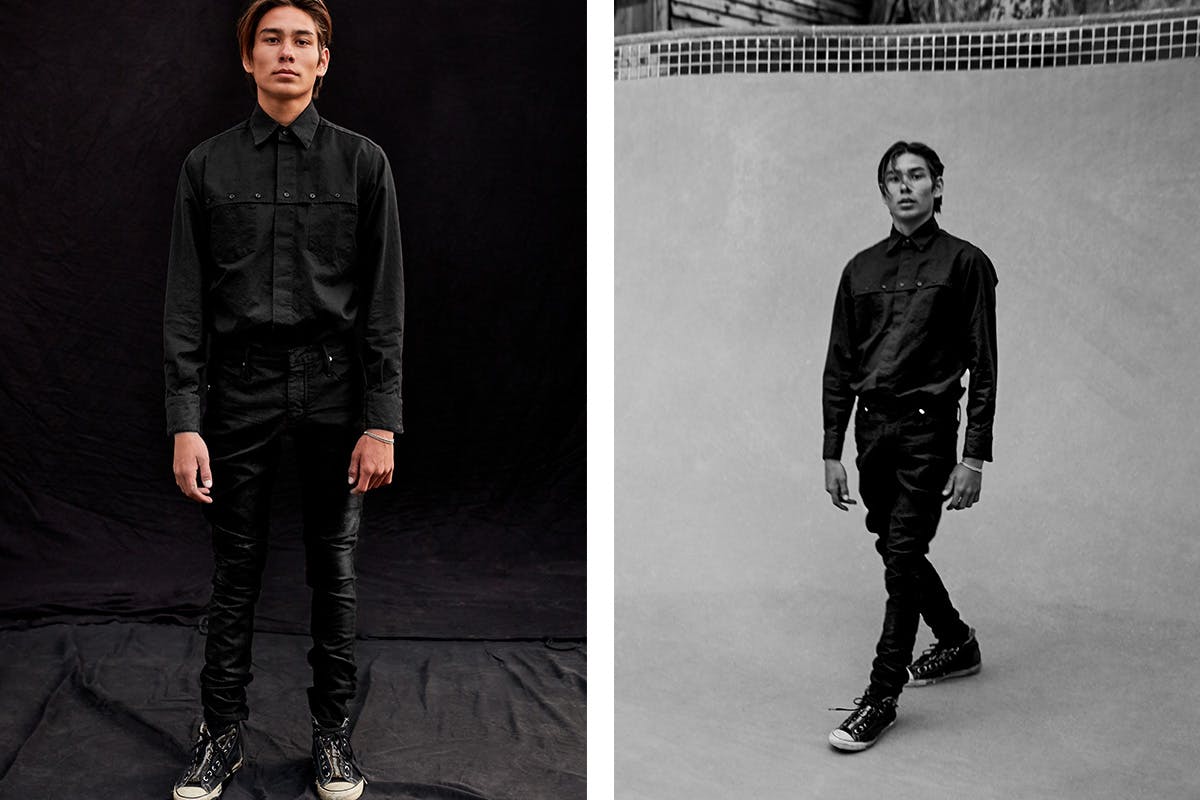 You previously worked together on a brand called 'BAD Denim,' how have you grown as a team since then and what's changed?
HAHA, that was a real lesson... that was mine and David's first project. We listened to so many people, everyone was telling us to be commercial, think big. We finished the first collection and decided to show it to a few influential individuals in the business in order to get their perspective before unveiling it to the public. People were saying that it was the worst collection they'd ever seen, we decided after a few weeks to scratch the project, and start fresh. David and I agreed that for RtA we were going to do it our way. If it failed, so be it, but we could stand by something that was truly a representation of ourselves, regardless of the outcome.
Your designs are regularly spotted on big name celebrities, what advice would you give to upcoming designers wanting to get their designs into stars' wardrobes?
Simple, don't chase it. If it's good, they'll want it.
What made you launch a menswear line alongside the womenswear range?
I'm often asked this question. The answer is simple: womenswear is fantasy and menswear is reality. Womenswear is how I envision women dress and look. Menswear is much harder because it's reality, I need to relate to it in every component. If I make something and don't relate, how can I expect others to do so?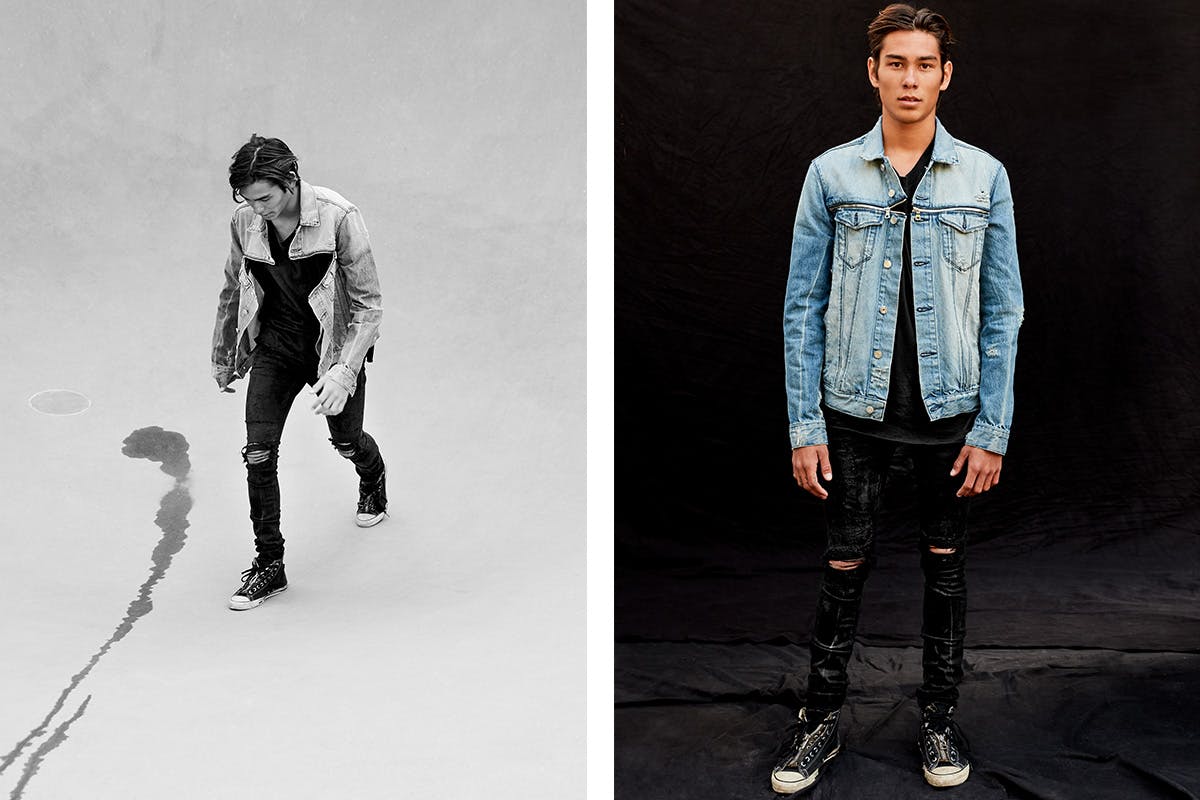 Talk us through the latest menswear collection and what sets it apart?
This season (Fall 2017) the theme is the seven deadly sins. I love this idea because it makes you really think. When we launched our menswear last year, our goal was simply to dress cool kids and guys. We wanted to make sure we kept the luxury component but still maintained cool prices. Most cool people don't have unlimited funds, but they offer something much better, loyalty, and that creates a cult following which has been the goal from the get-go.
As a relatively new brand, how do you plan on maintaining your current rate of success and keeping people interested?
Finding ways not to get stuck in the routine of seasons, it can get repetitive designing, selling, and shipping each collection. You can lose that excitement if you don't constantly challenge yourself to be more innovative/creative, this is really the key.
Is sustainability and ethical fashion a concern for the brand?
There's a right way and a wrong with to do everything, for us it's all about respect in how we do things.
Where are you looking for next season's inspiration?
Finding ways to interpret our vision in a different way, that is really my goal for the coming season.
Shop RtA and find out more about the brand via the link below.