RTFKT is on fire. The web3 design studio (and Nike's youngest brand) is going as strong as any other project in the metaverse, partnering with luxury houses and world-famous artists while fleshing out its collectible NFT universe, all while bringing in big bucks. It's a win-win-win scenario.
And now, RTFKT is harnessing the power of Nike to bring its signature Cryptokicks NFTs to life.
As part of a new project called Cryptokicks iRL, Nike is realizing RTFKT's digitally-designed kicks in the real world, marking the first-ever major web3-IRL sneaker crossover with three colorways of one sneaker.
Holders of RTFKT Lace Engine NFT will be given access to purchase pairs of the Cryptokicks iRL sneaker for 0.38 ETH (about $478 at current exchange rates), limited to only 19,000 total pairs from December 12-16.
From December 7-9, non NFT-holders may register for a draw on RTFKT's Cryptokicks website. They will then be allowed to purchase leftover pairs on December 14 for 0.5 ETH (about $630 at current exchange rates), assuming the entire stock isn't sold out from the initial sale.
Okay, so that's all the boring bits — what exactly is everyone buying?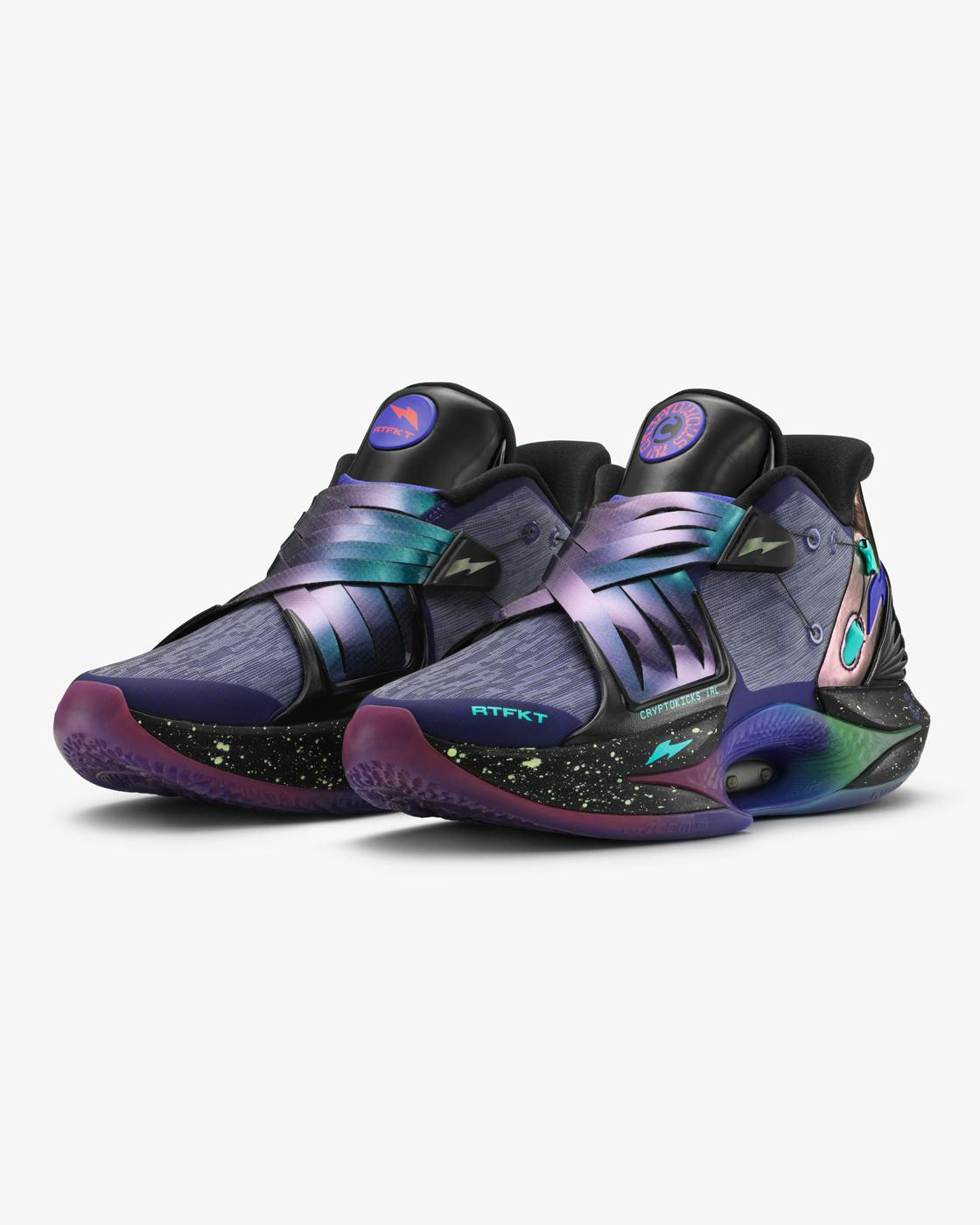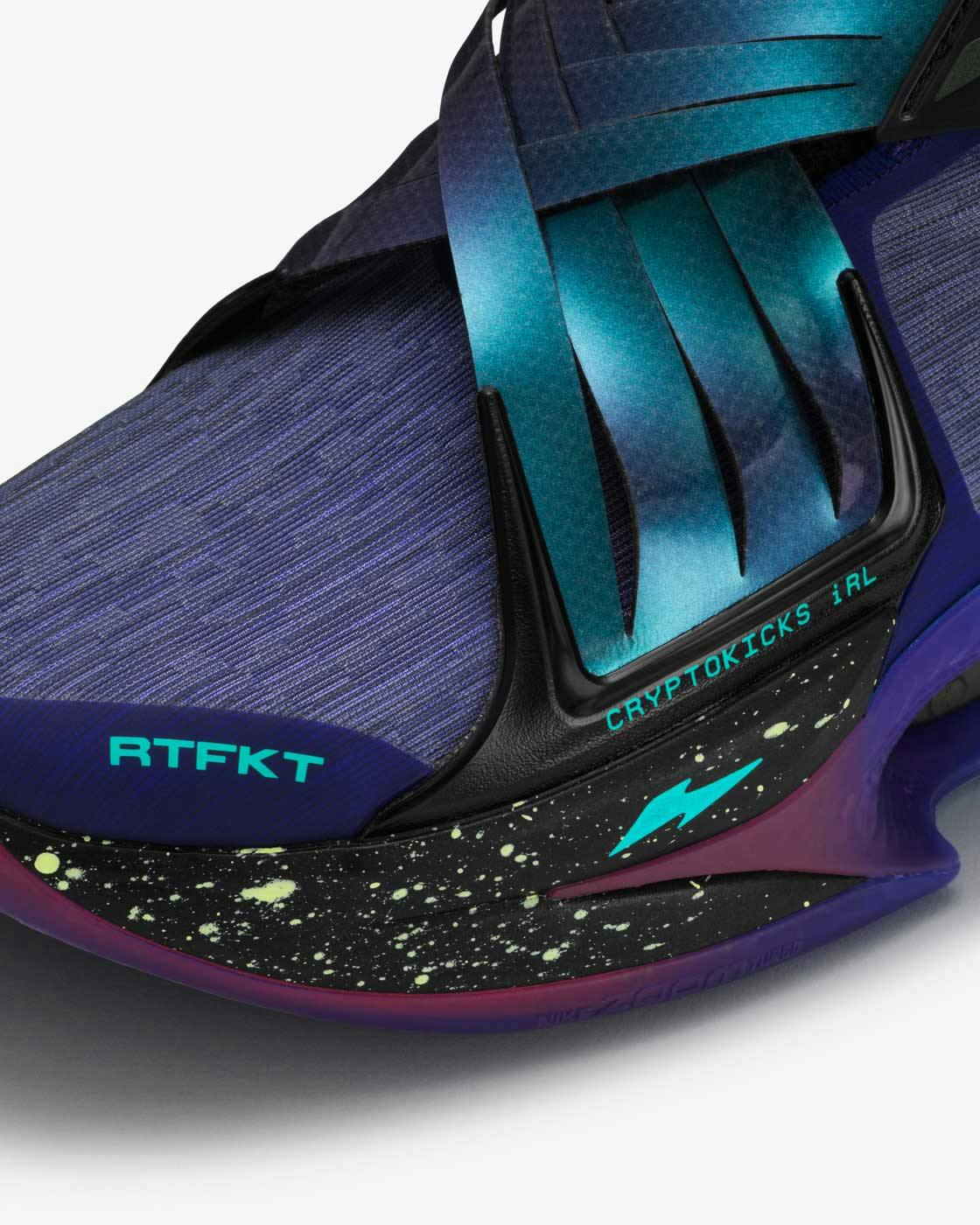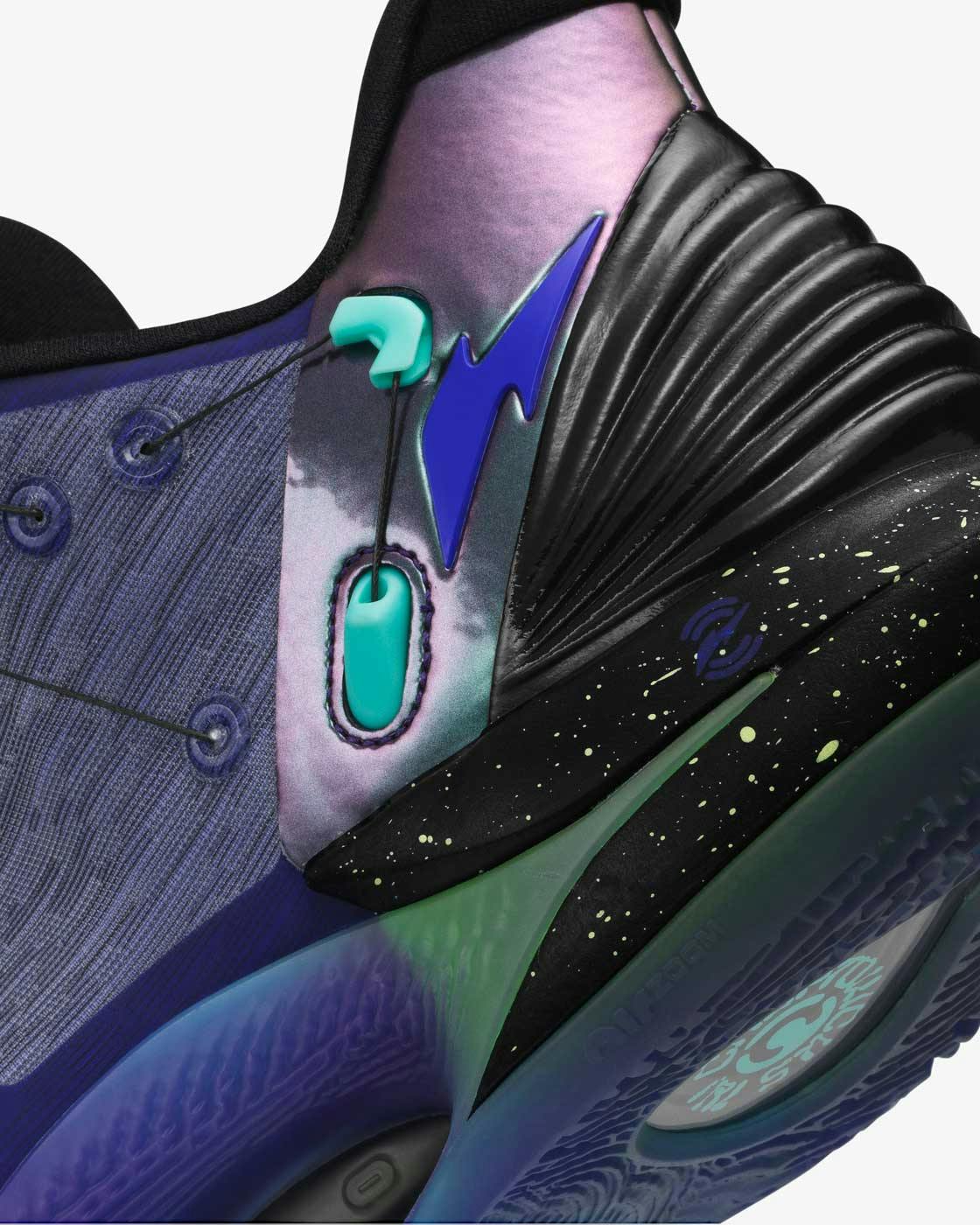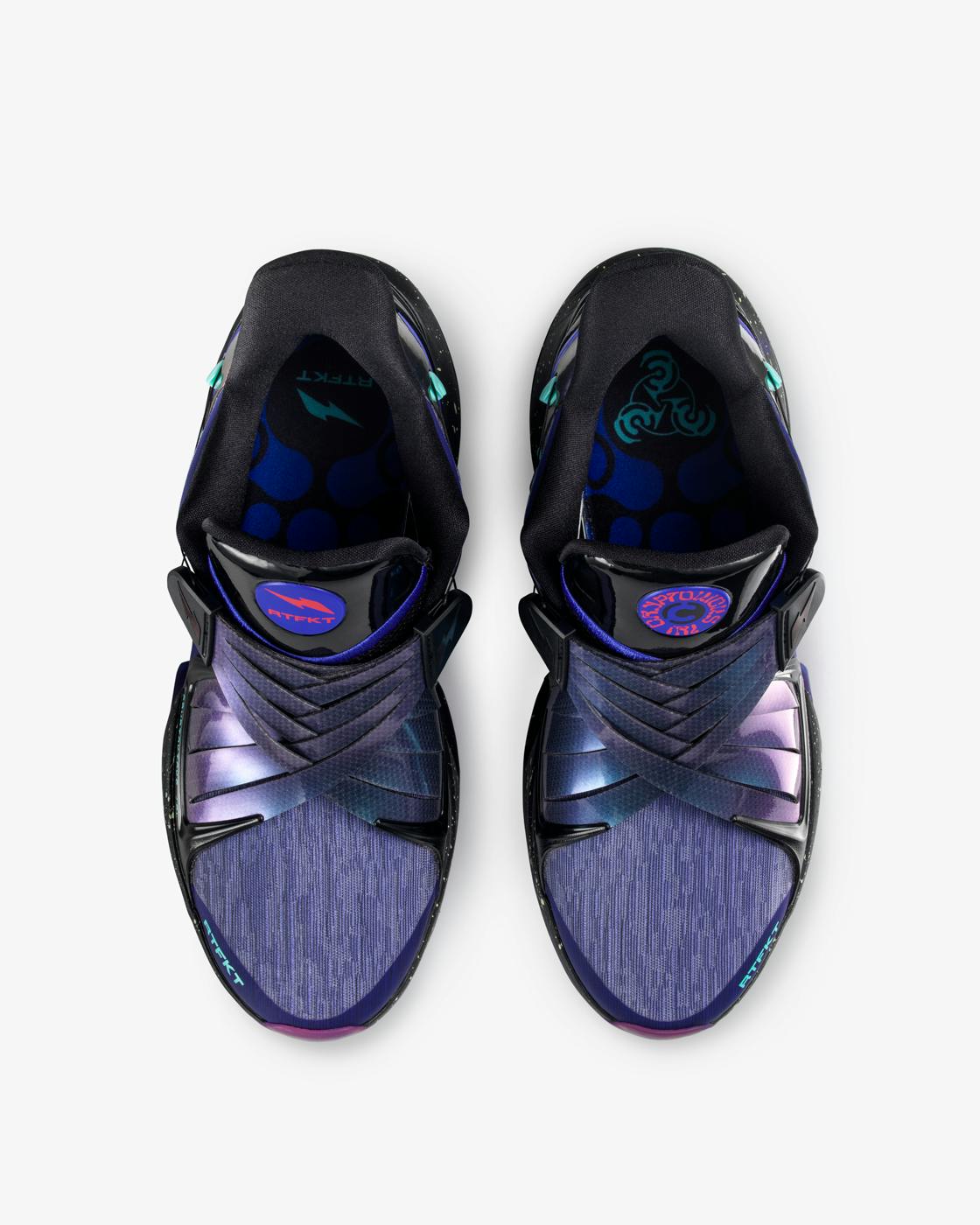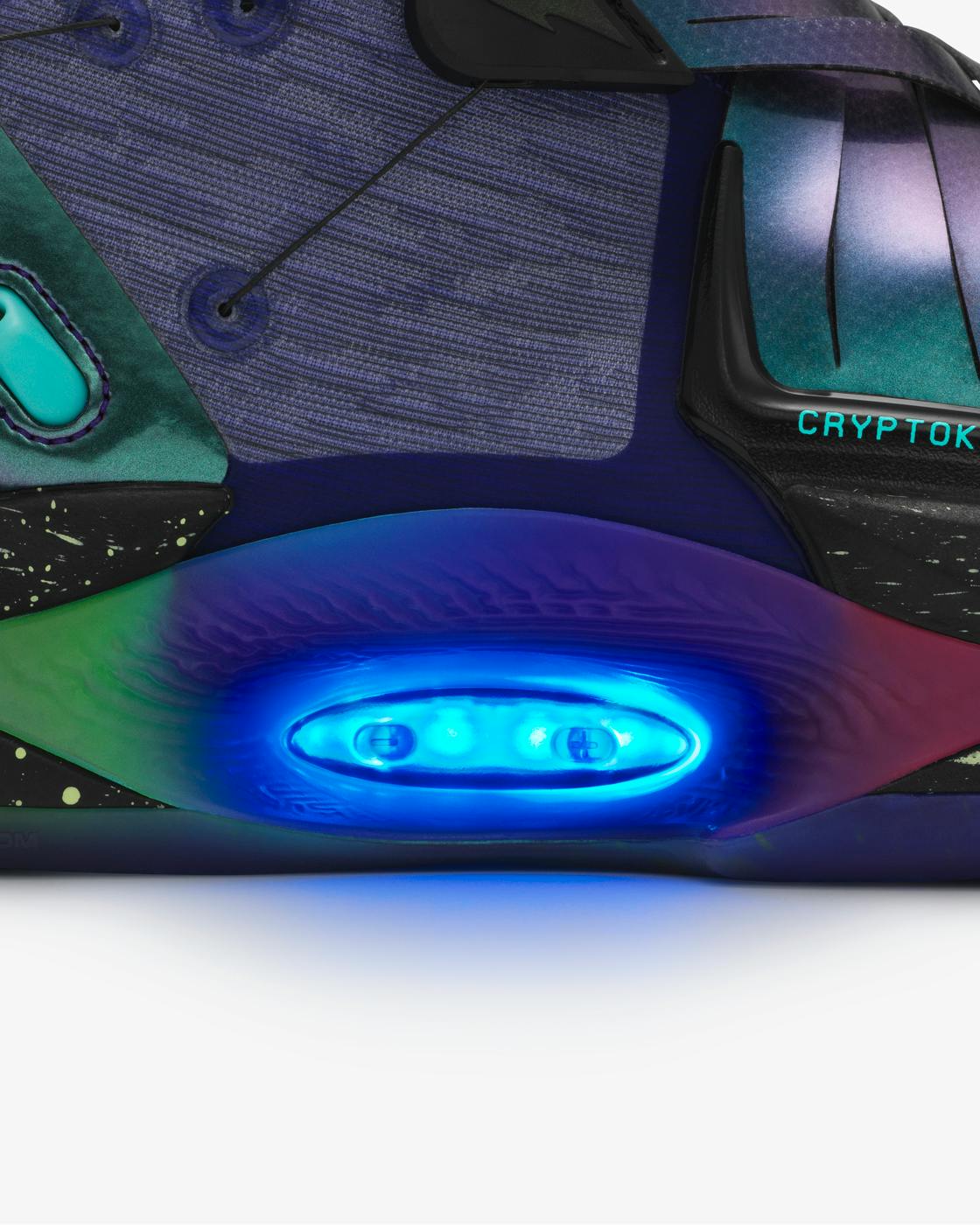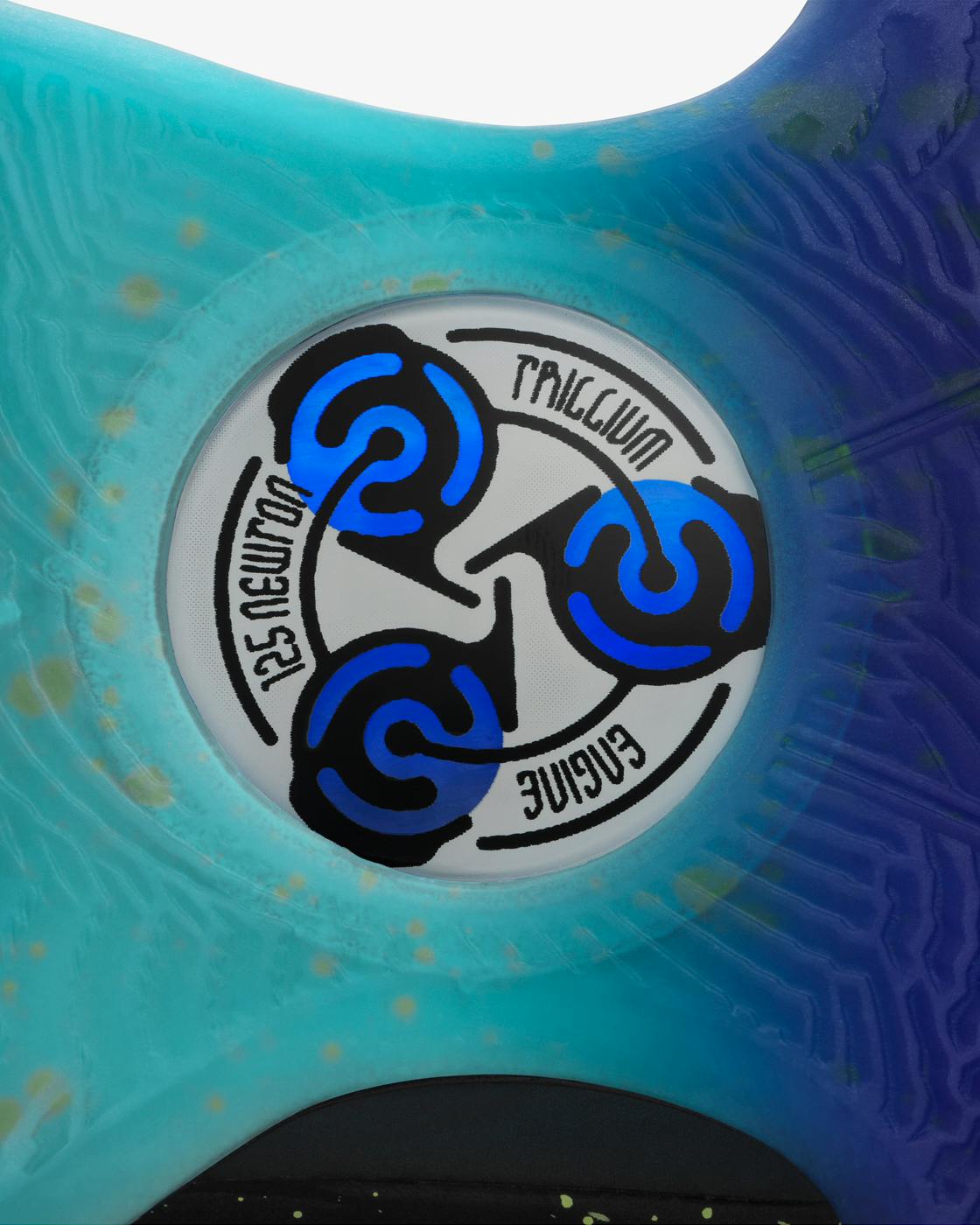 The RTFKT Cryptokicks iRL sneaker is the prize here, a unique smart sneaker inspired by the inimitable Nike Air Mag that then set the tone for Nike's Adapt line of self-lacing sneakers, like the Adapt BB.
Suitably, the Cryptokicks iRL sneaker is offered in four futuristic colorways: "Blackout," "Ice," Stone," and "Space Matter," the latter of which is particularly flashy. Each sneaker is accompanied by an NFT that shows the colorway spinning in space.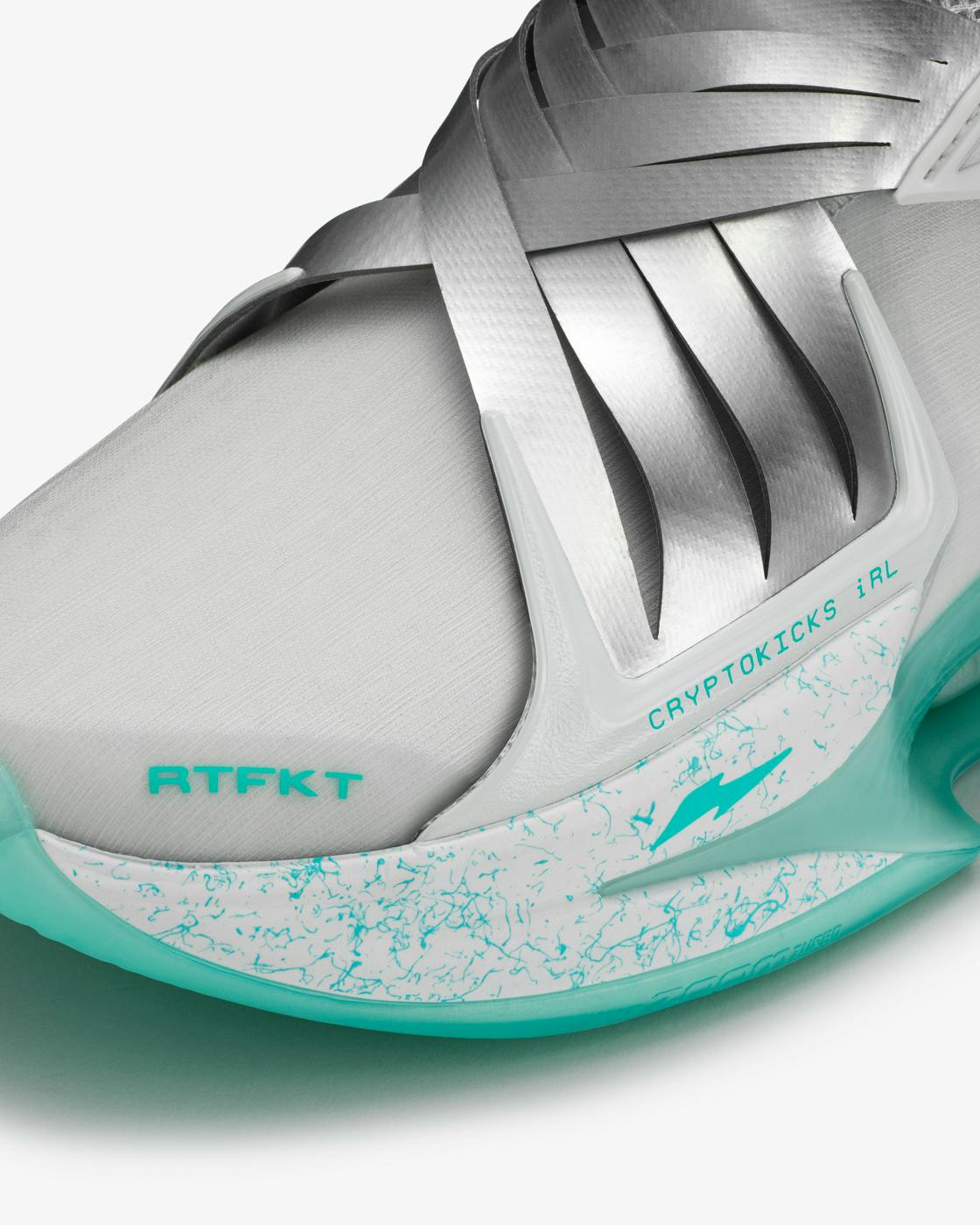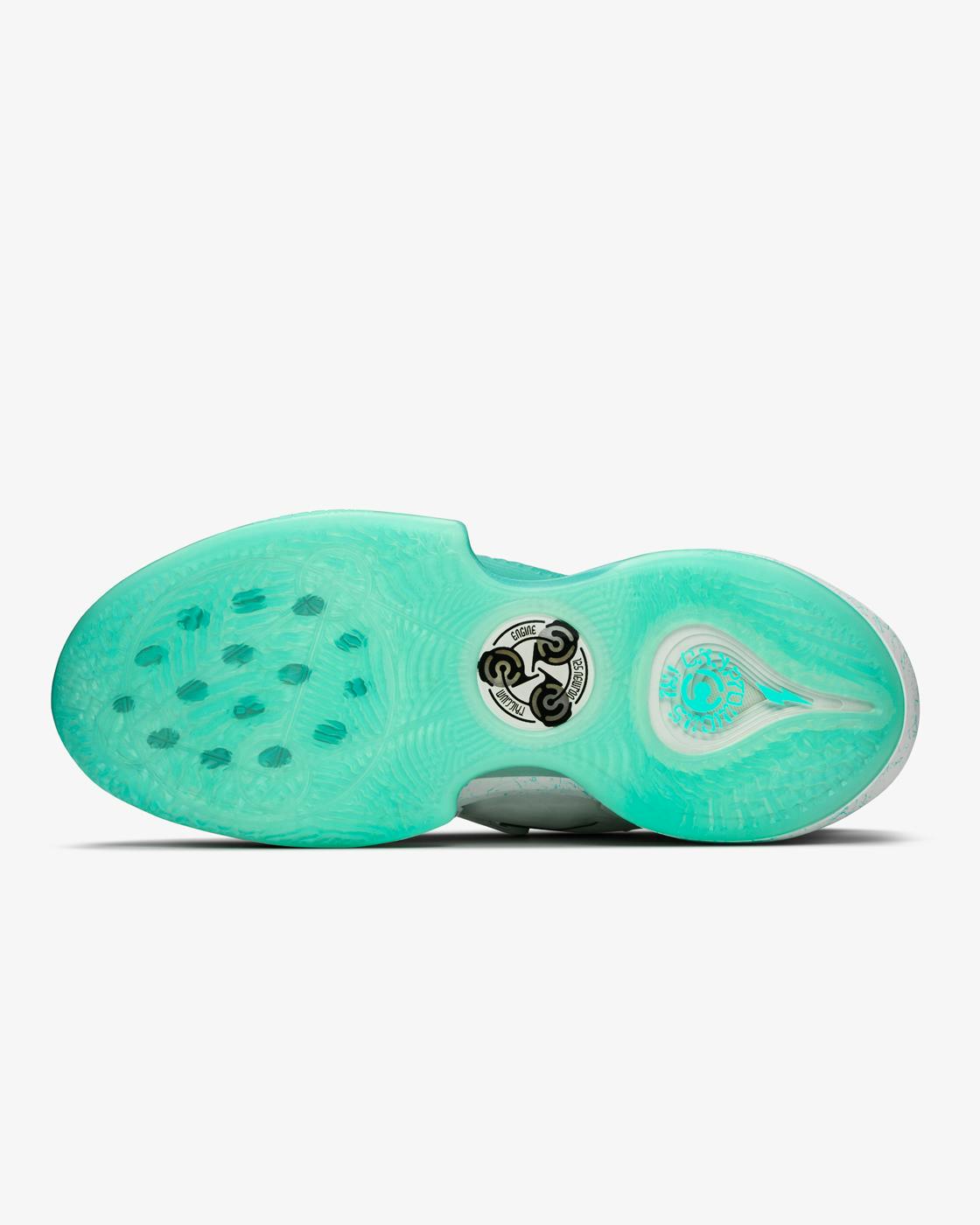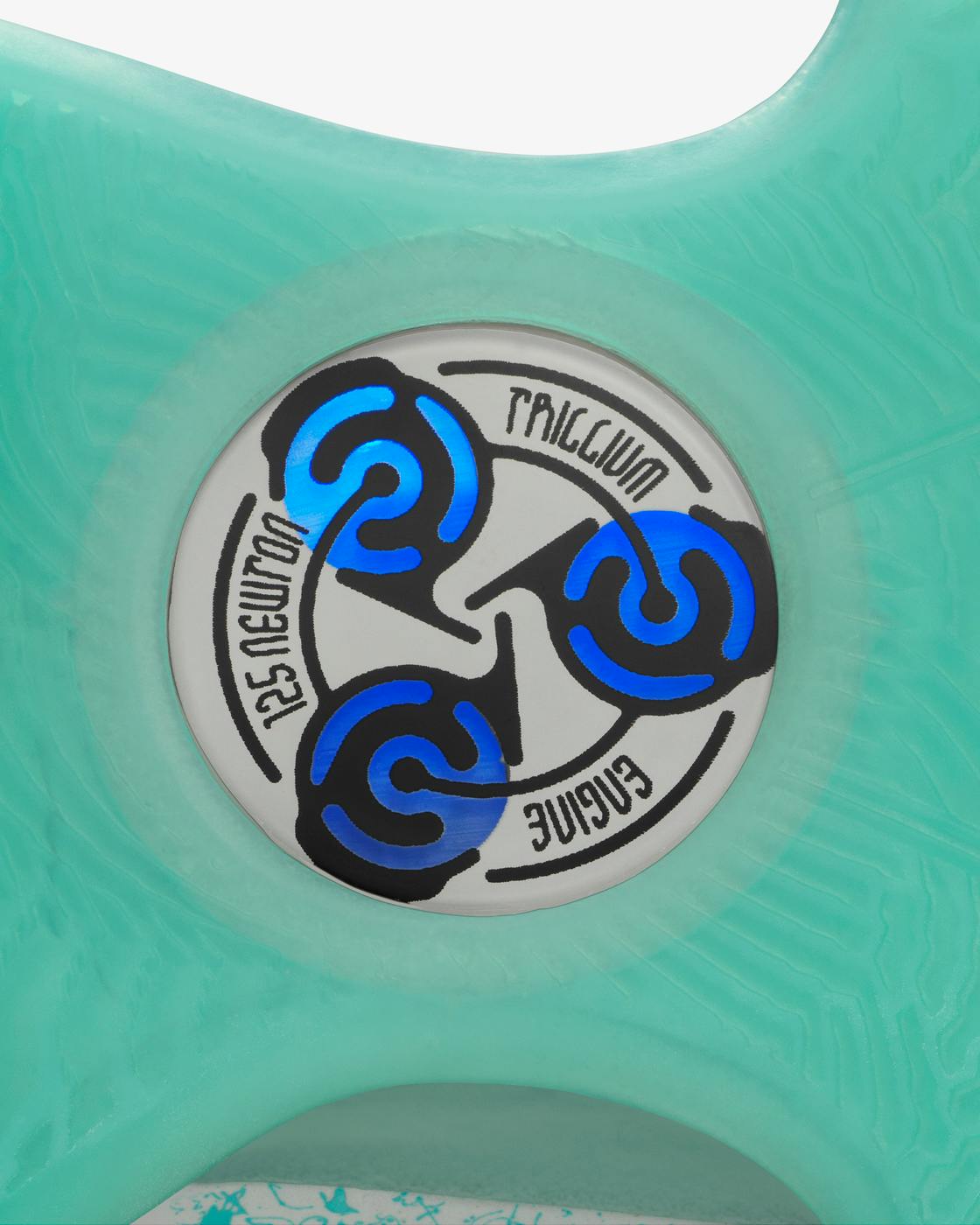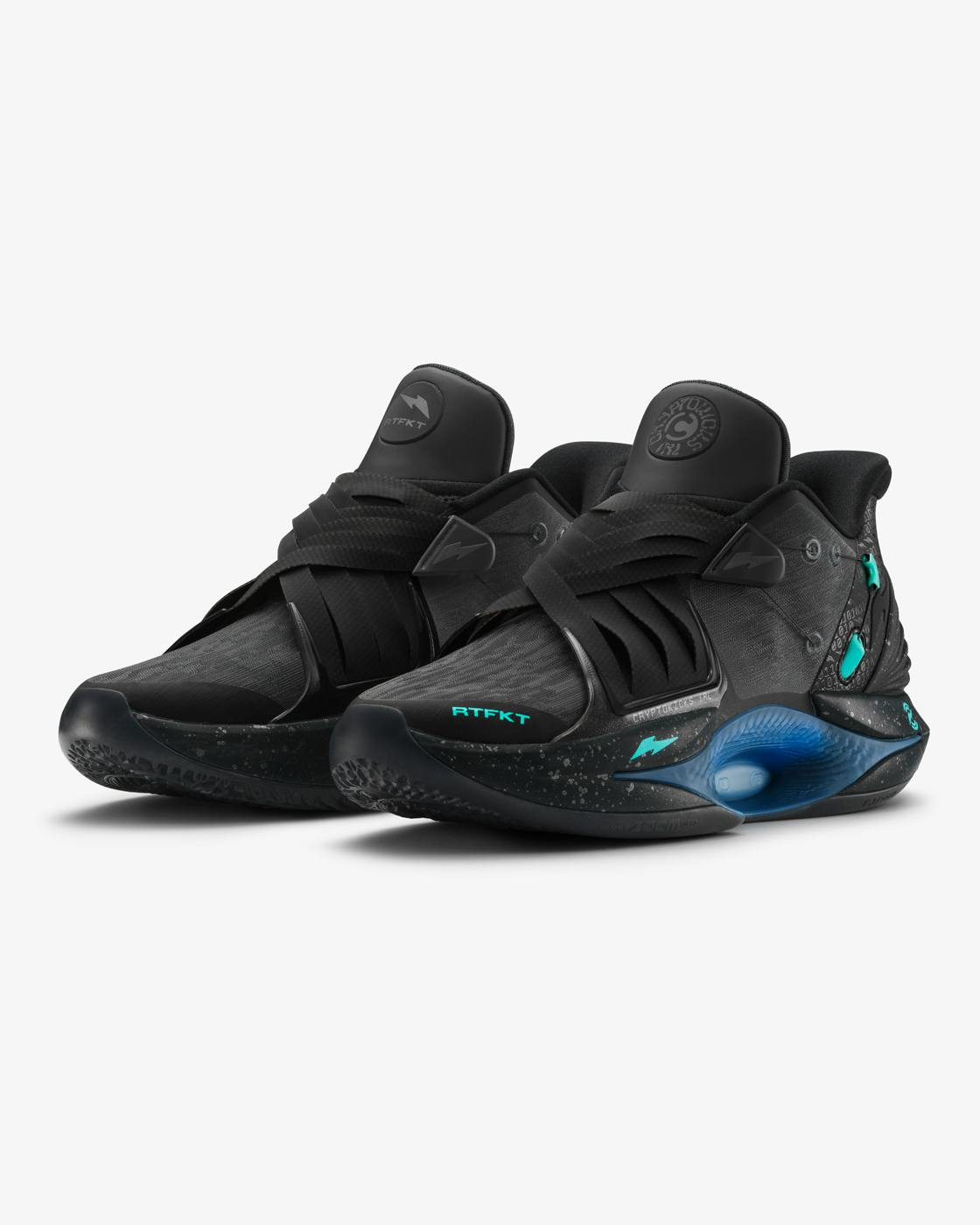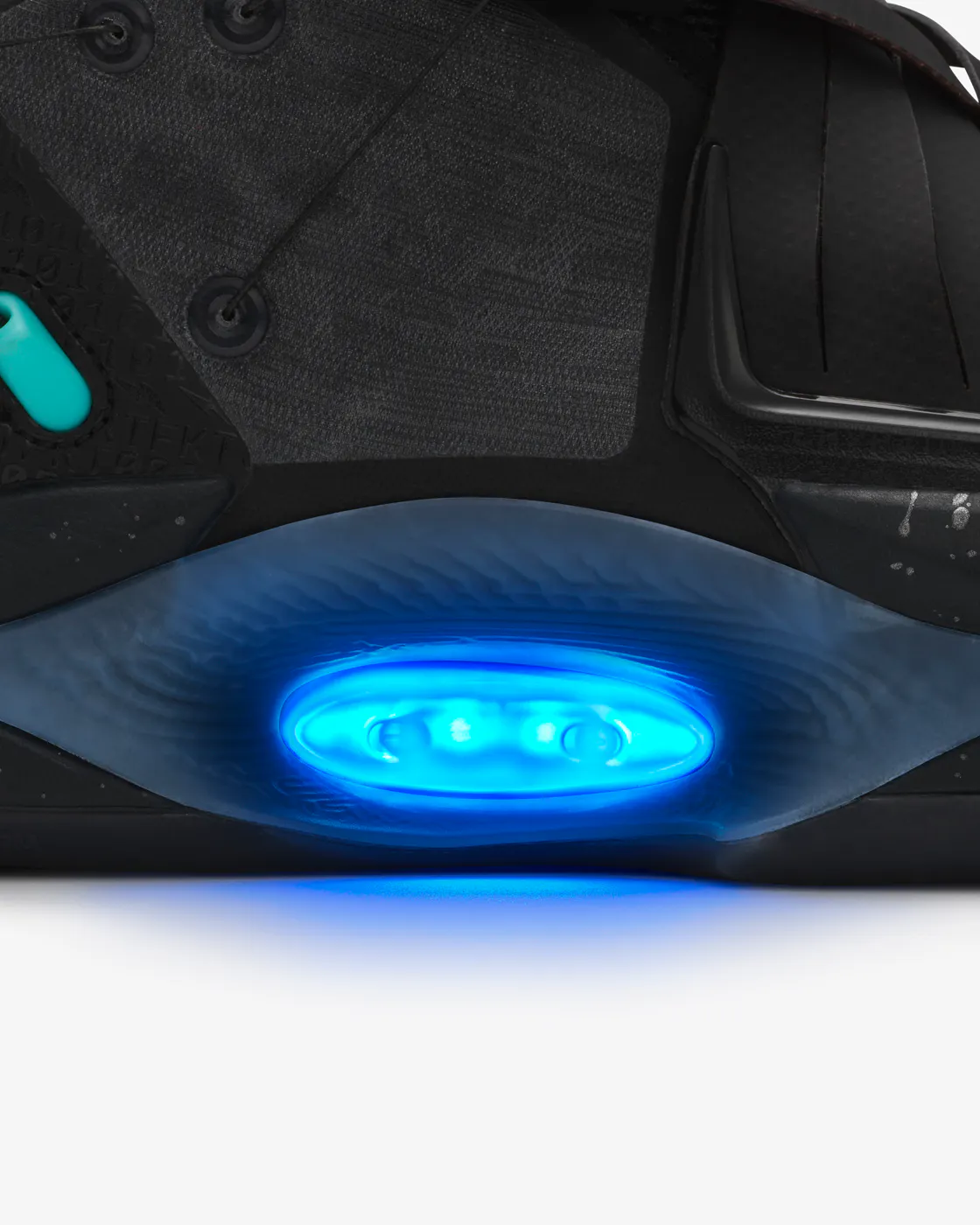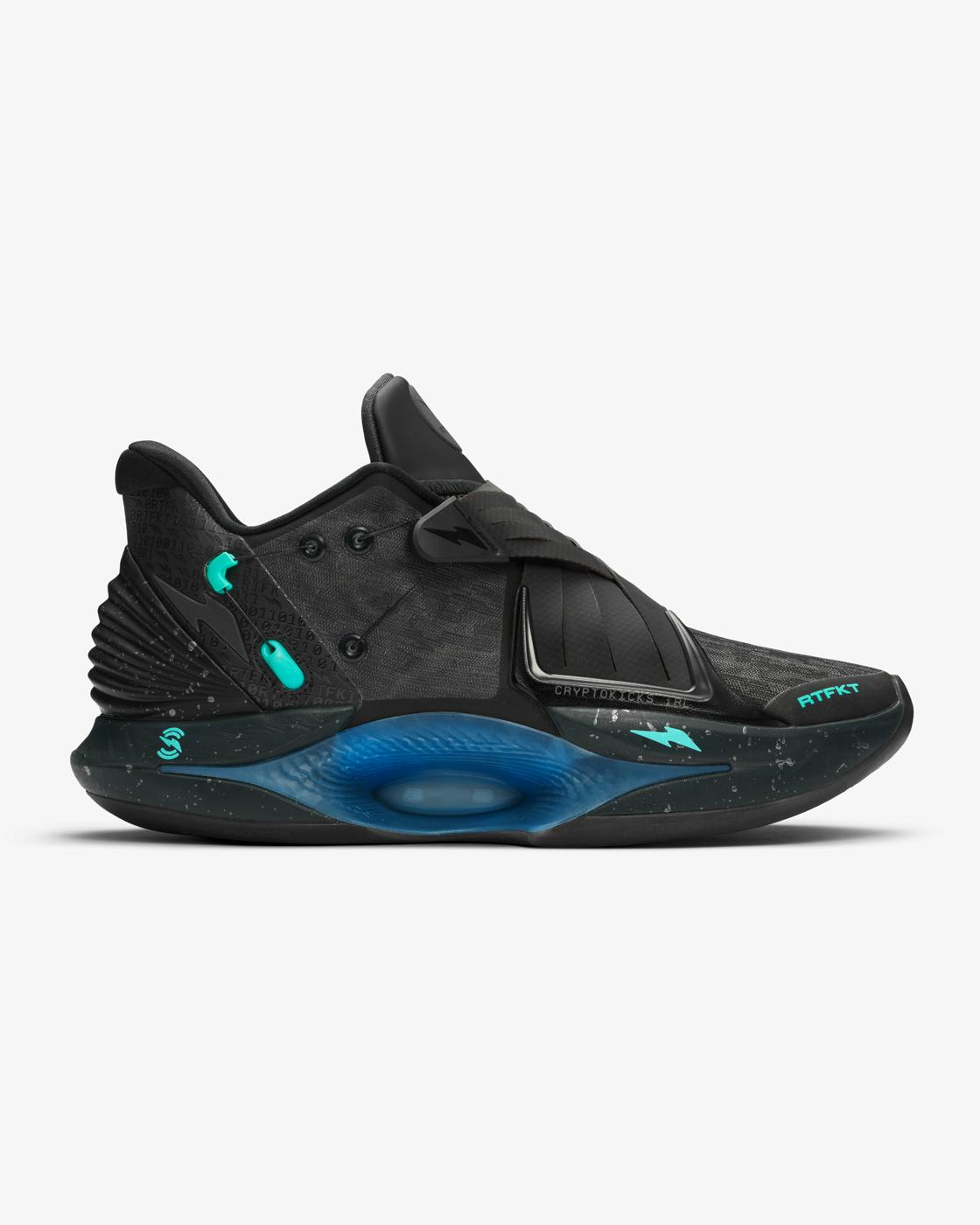 Like the Air Mag and Adapt BB, RTFKT's Cryptokicks iRL shoe features an auto-lacing upper that tightens to fit the wearer's foot. Unlike its forebears, the Cryptokicks iRL sneaker boasts customizable lights, wireless charging, a bespoke RTFKT Cryptokicks iRL app that allows the wearer to connect their shoes to their phone, and a built-in WM NFC chip for NFT linking and authentication purposes.
Phew.
That doesn't even include the special Cryptokicks iRL branding designed by Paul Nicholson — famous for designing Aphex Twin's logo and currently at work for KENZO — and RTFKT's iRL Quests program, which will encourage Cryptokicks iRL owners to network with peers and "engage... in quests and events merging physical and digital."
The tech is so wild that even Christopher Lloyd, Doc Brown himself, was impressed. There's that Back to the Future connection for you.
This being the first major crossover between RTFKT's digital designs and Nike's physical sneakers, expect instant sell-outs and skyrocketing resale prices for both the Cryptokicks iRL NFTs and sneakers.
Perhaps this also foretells future accessibility of Nike's self-lacing shoes, which would be an encouraging development. Currently, Nike Adapt sneakers sell out nearly as soon as they drop, so demand far outstrips supply.
RTFKT's drop isn't intended to address that, of course, but hopefully it's a first step towards something bigger, both for NFTs and self-lacing sneakers.
Shop our favorite products