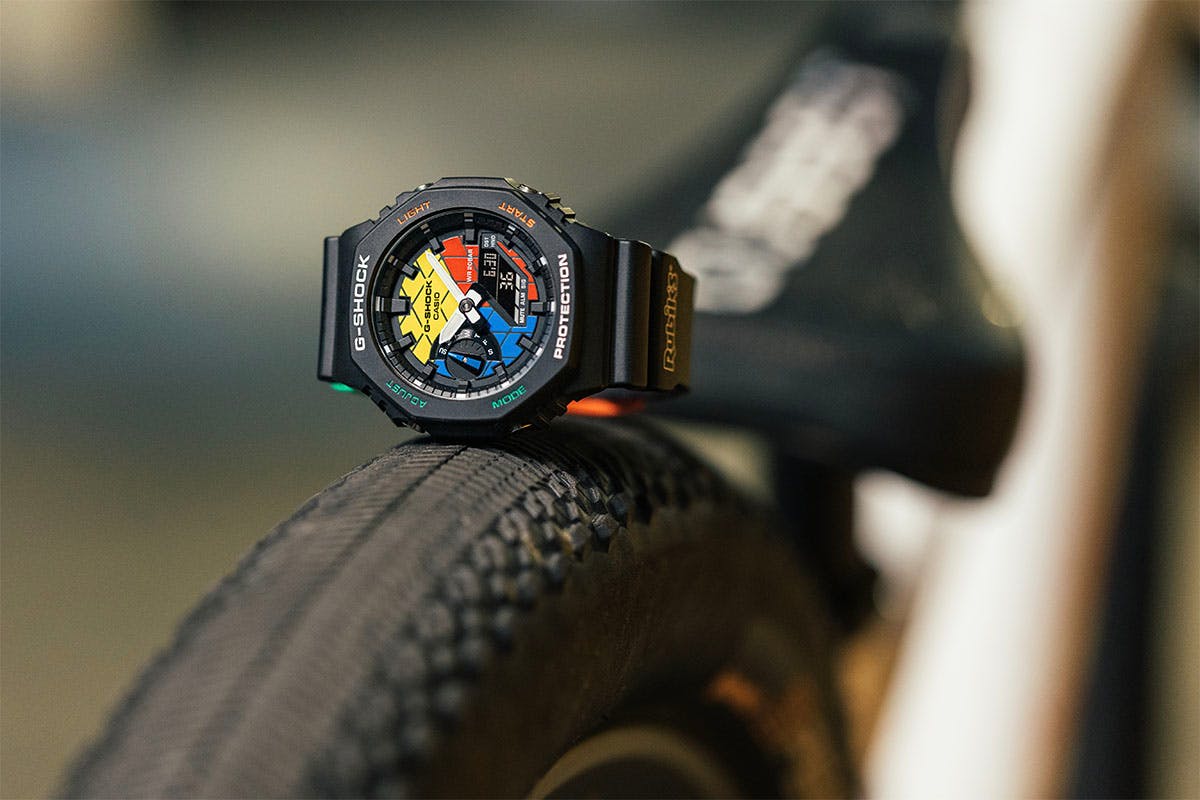 While your Rubik's Cube remains unsolved on the shelf, why not update your watch game with the Rubik's x G-SHOCK GA-2100? We promise it's less complicated – kind of.
Some can boast they've solved a Rubik's Cube, some several times, some in record times, and then those, like myself, that have never even completed a face.
It's fine – there's no shame in it. Now, at least, masters and novices alike can find commonality in G-SHOCK, with an updated take on the classic GA-2100 model – complete with some of the color-switching agonies you so desire.
Despite having 25 strong years of collaborations under its belt, this team-up marks the first time that G-SHOCK has put the GA-2100 forward for a third-party remix.
The GA-2100's octagonal bezel is, in this case, interchangeable, allowing you to switch your watch out in true J Hus fashion – come in a black one, leave in a white one.
Despite its compact design, the watch is just as durable and tough as any other G-SHOCK out there. You'll get all the usual bells and whistles – 200m water resistance, shock resistance, display illumination, and three years of battery life.
Commenting on the collaboration, Casio said: "There are a lot of synergies between G-SHOCK's approach to building watches and the iconic Rubik's Cube. A tough eye-catching exterior with deeper complexities and a shared 'Never Give Up' philosophy make this a very natural partnership."
Whether as a trophy or a consolidation while you continue trying, the Rubik's x G-SHOCK GA-2100 is purchasable online from February 9.