Last year, I crossed paths with Ryan Hemsworth at Red Bull's studio in New York for the first time. We were finally making the transition from URL to IRL after years of randomly interacting on Twitter and at the time, he was playing demos from his forthcoming album for select press—he now refers to that moment as "stage 2.7" of the project. That record, which is now known as Elsewhere, wouldn't come out for another 16 months. Of course, the delay on pushing it out wasn't planned.
From 2013 to 2015, Hemsworth was touring non-stop while simultaneously collaborating with other artists that he meets along the way. In 2014, he released his sophomore album Alone For The First Time and launched his own label called Secret Songs which enabled him to split his time by releasing the singles of different producers every two weeks or so.
"That started feeling more rewarding in a way as well, to see eventually that you can help people make money and reach their goals in a very wholesome way," he says. "That started feeling more exciting than me doing it for myself and being so, 'What do I do today? How do I present myself and what do I post?'"
Secret Songs has organically evolved into its own community—the artists that Hemsworth has released transitioned from talking to each other through the producer to working with each other on their own. By focusing on projects for other artists like RYAN Playground, he was able to stress less about his own work and enjoy it more. Hemsworth has always been in control of his personal brand from his image on social media to the music itself, but through Secret Songs has has been able to provide a platform that shows artists how to define themselves and stay true to their vision.
"That's always the goal for me," he says. "Even through running the label or collaborating with someone, I just wanna enforce, 'It's you, it's your career, what do you want for artwork, what do you wanna do for a video?' Some people don't want to make those decisions and that's totally fair, but I think a lot of people don't even realize now they have freedom to make these decisions and stuff. Especially with the label, I love working with people that don't have managers or a team or anything. It's like starting so fresh and learning together as well."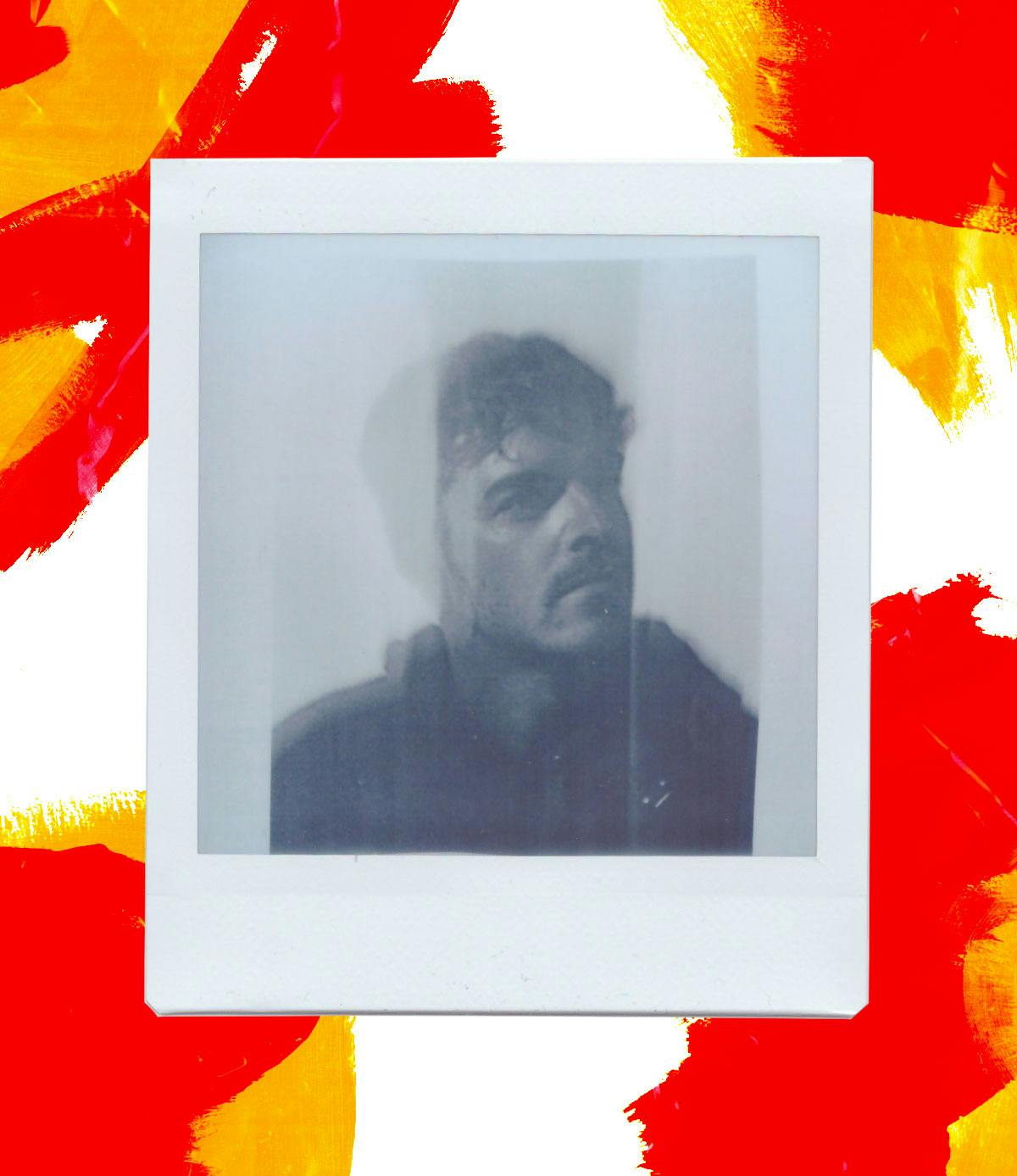 Hemsworth's ear has turned the world on to artists across genres like Tinashe, Mitski, (Sandy) Alex G, Jamie Isaac, Ricky Eat Acid, and LIZ long before they broke out into mainstream channels. Evidently, he has a gift for recognizing the potential in others during the incubation stages, but he also has the talent to work with more established figures that require less coaching and more attention to detail. Last year, Drake even tapped him to curate an episode on OVO Sound Radio.
"I was thinking that the other day, where everyone is at now," he says. "It's cool to meet people in different times of their lives, seeing where they're at, and something you make is only something you could have made in that moment... It's awesome to be around people like that and then actually see the growth."
After enduring what Hemsworth describes as a quarter life crisis—which he once stated as being "so much realer than any fake crisis you think you feel in your teens"—where he was stuck in his head trying to figure out his next move, Hemsworth came to the realization that he had reached a point in his career where he could turn down some shows and "recalibrate in every way." Back in February, he traveled overseas to Asia to produce for different groups like the Japanese indie pop band yahyel. He describes his process as "throwing everything together in an organized way."
"There's so much pressure to think about yourself every day first," he adds. "That is really enforced in the music industry so getting into that started feeling unnatural and weird to me."
Since the top of this year, Hemsworth has spent most of his time at home in Toronto setting up a "corner office studio," code for a computer in the corner of his apartment. He's also been making an effort to "enjoy being a social human in general," in addition to practicing some more self-care in the form of streaming the sound effects from his favorite video games on Twitch – it's essentially ASMR breeding with meditation.
Similar to his informal departure from the "sad boy" category, Hemsworth's Elsewhere project represents the entry into a new chapter in his life. The LP flows like a playlist with a mixture of sounds that jump around all over the place, but this "scatter brained" approach is something that longtime fans who have experienced the producer in a live setting are familiar with from his DJ sets.
"It's like having one track where it's some rappers from the Bay Area, and then transitions into an R&B song with a girl from LA, to a song with an Afrobeats singer to a weird instrumental that sounds like a video game soundtrack," he says.
Hemsworth deeply respects boundaries though. He's cognizant of the fact that he's a white producer working with artists that are a part of specific cultures and occupy spaces where he doesn't necessarily belong. Hemsworth knows exactly where to draw the line between cultural appreciation and appropriation. One method for him has been establishing trust with the artists he works with by respecting how they conduct their process in the environment that is most comfortable for them.
"I'm sure, there's probably still people that are like, 'Oh, that's not his genre, he's not allowed to do that or this.' I get that perspective," he explains. "But I've been in London with SK making this music, and I've been in Japan with this producer making that. I'm satisfied because the physical aspect is there. I was really in the same room with everyone and that matters the most to me."
The album features a roster of emerging talent including Ambré Perkins, Daniela Andrade, Robin Dann, Marco McKinnis, Lake Stovall, B La B, K4mo, and Nebu. In a nutshell, Hemsworth introduces his fans to everyone he thinks you should be listening to right now. Or as he likes to put it, he's giving people the ability to "tell their stories through my instrumentals or whatever."
Evidently, the feeling is mutual. Backstage in the green room for his album release show at Phi Centre in partnership with Red Bull for Red Bull Music Festival Montreal, the producer sits on a couch wearing a customized Nike outfit covered in the three color tones from the album artwork designed. He's surrounded by an assortment of friends, collaborators, managers, and publicists that fully support him. Michael Jackson's video for "Remember the Time" is playing on a television in the background and as everyone chit chats amongst themselves, Hemsworth quietly takes it all in with a smile on his face. The record is finally out in the world and he feels good about it.
"I always used to do the email collaboration stuff and it was more through being shy or scared to go in the studio with someone," he adds. "A big part of the past couple years is just forcing myself into that and realizing it's not that scary."
Downstairs on the main floor, the venue has been completely reconstructed with Elsewhere themed decorations and visuals designed by Allister Lee. The walls are plastered with huge photographs that document Hemsworth in various settings such as studio sessions, possibly from his time in Atlanta while working with rappers like Young Nudy, 21 Savage, or Hoodrich Pablo Juan. The Canadian crowd reacts the strongest to his SK and Tomggg collaboration "Special Girl," the E-40 and Yakki-assisted single "Hunnid," and "One On One" featuring Rexx Life Raj, P-Lo and JULiA LEWiS. The overly positive energy in the room is intoxicating and behind the booth, Hemsworth looks the happiest I have ever seen him in recent years.
After the show, a bottle of champagne is passed around before Tommy Kruise delivers a hearty toast to congratulate Hemsworth, followed by a call-to-action for an after party. At first, the producer seems up for it, but after packing everything up he decides to depart for the evening and retreat to his hotel like the old man that he knows he is (at the age of 28). A few fans linger outside for a smoke, but no one approaches Hemsworth before he takes off which he certainly doesn't mind – after all, he has anxiety when it comes to talking to people after shows, a trait inherited from his shyness.
It's true, Hemsworth isn't the same "sad boy" from Halifax that turned to the corners of the internet for comfort and provided so many of us with the soundtracks for our sadness as far back as 2013. But that's not a bad thing, and the producer certainly isn't fully abandoning his roots—the most definitively emo song on Elsewhere is the dreamy ballad "Think About U" featuring Joji. Hemsworth isn't aiming for perfection—what he wants is to keep growing as an artist and push past the boundaries that others have attempted to set for him.
It's sort of like what he once said to me in an email: "i'm glad i still fit in the sad breakup category cause that can be the most important music sometimes lolz."
For more of our interviews, read our chat with the one and only Virgil Abloh, where we discuss the art of DJing, here.