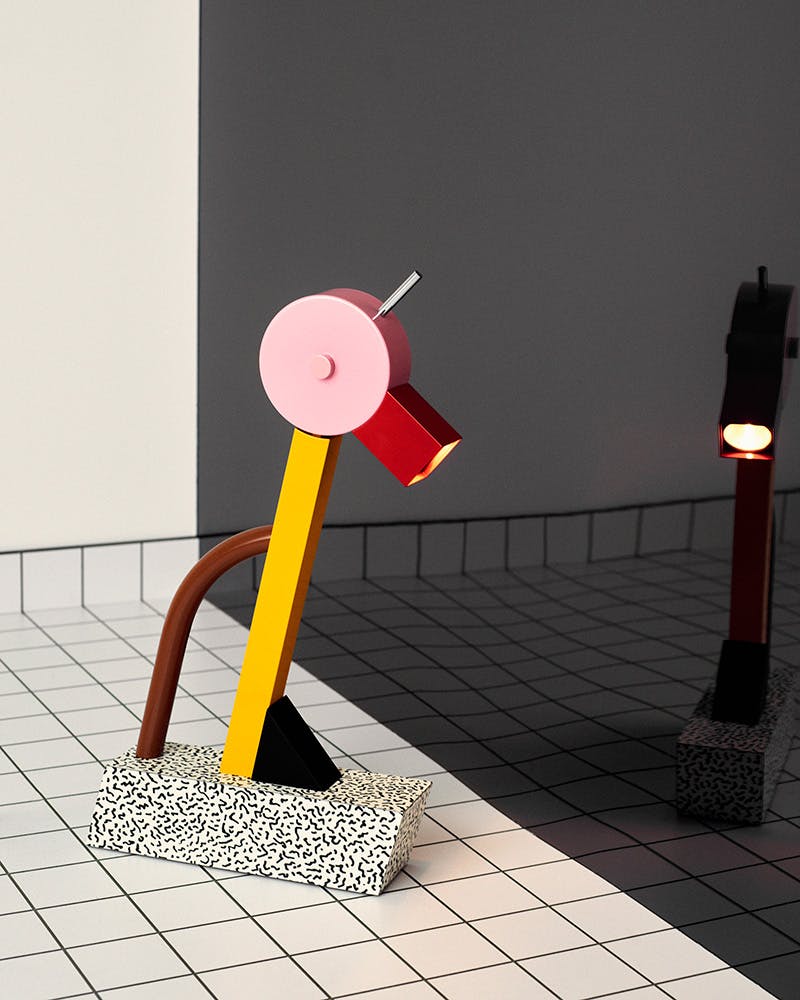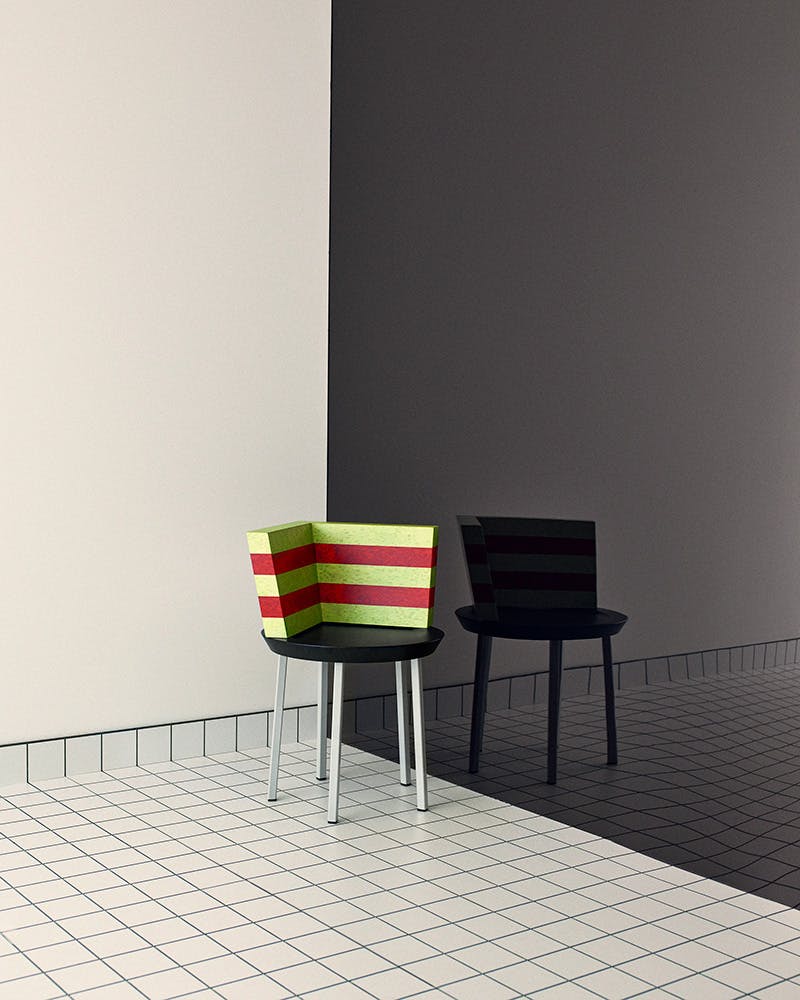 If you're looking for some interior design inspo, you're about to get some from a very unexpected, but incredible, source: Saint Laurent.
As part of the Saint Laurent Rive Droite project, Anthony Vaccarello has decided to collaborate with the Italian design and architecture group Memphis for a capsule collection and exhibition.
Memphis — which celebrates its 40th anniversary this year — has become one of the leading names in the world of design. The group is known for its colorful, Pop Art-inspired designs and this exhibition showcases that to its best, reviving the bold colors and geometric patterns of the 1980s.
Highlights include the RIVIERA chairs designed by Michele De Lucchi in 1981; The CARLTON bookcase and room divider by Ettore Sottsass, which seems equally comfortable as a modern art installation; And then there's also the RING bed designed by Masanori Umeda resembling an actual boxing ring – pillow fight anyone?
The furniture will be displayed alongside a collection of homeware pieces, ceramic objects, textile accessories, and archival books that detail Memphis' history. They will be for sale in-store and online as well.
But would a collaborative project be complete without a capsule collection? Didn't think so. To complete the partnership, Vaccarello designed a capsule that takes the unimitable characteristics of Memphis' works and applies these to two multicolored checkerboard hoodies, two dresses, one shirt, and two pairs of sneakers.
The project kicks off on May 19 and runs till June 23 in the Saint Laurent Rive Droite stores in Paris and LA from May 19 to June 23. You can shop the collection of clothes, accessories, and homeware goods online.