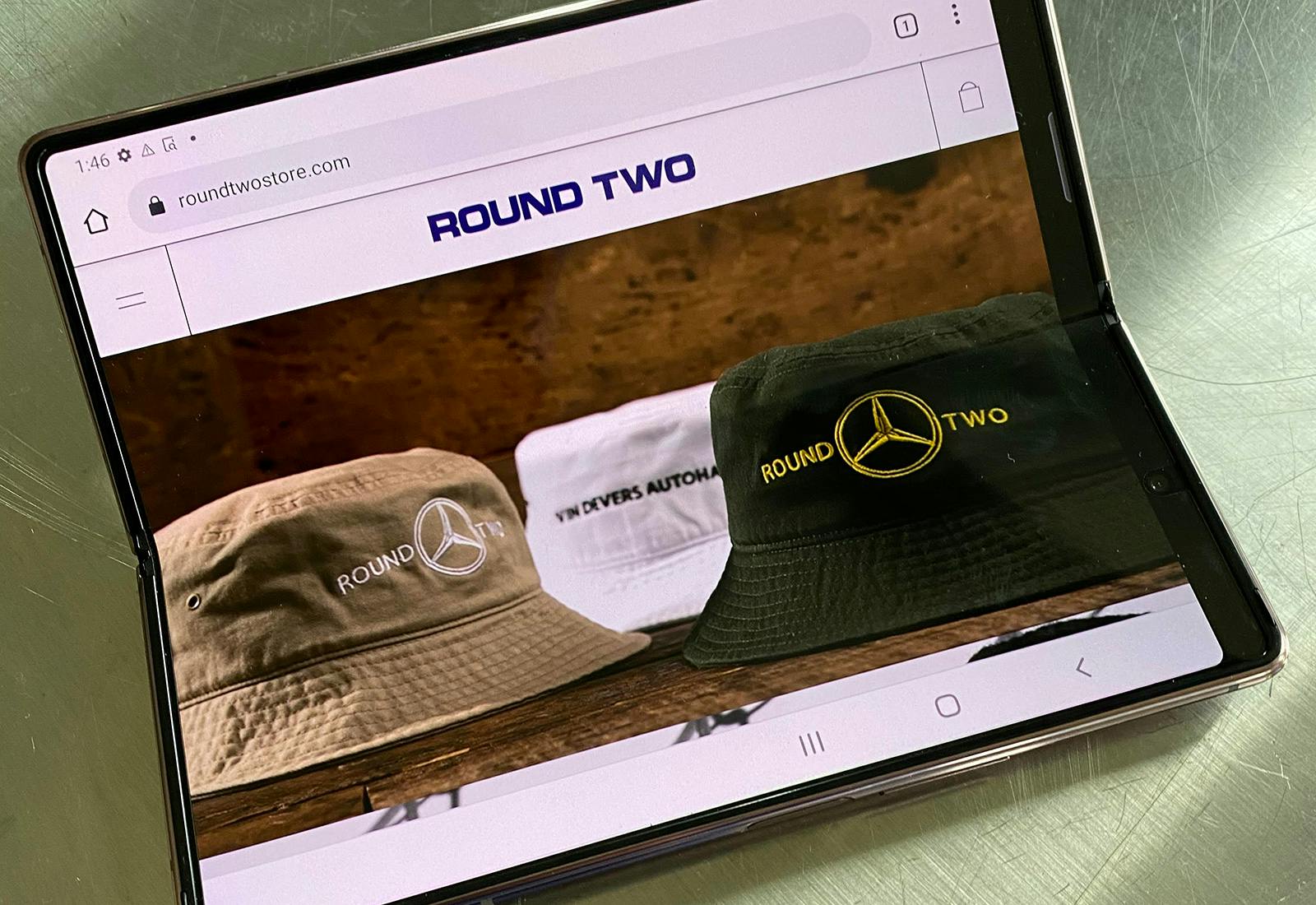 Before Round Two was a vintage empire, it started out of founder Sean Wotherspoon's closet. This was in 2013, when Sean and a few friends decided to sell vintage clothes out of his home in Richmond, Virginia. "Our friends would hit us up to come stop by the house and shop," says Chris Russow, one of the original Round Two members. Eventually, they expanded to a 10x10 storage unit — the logical next step, since, Chris goes on, "We thought we could never make enough sales to afford a storefront." It was kind of like a pop-up store: racks set up for clothing and shoes. Their store hours were the same as the storage place hours, and people could make appointments and come by.
We spoke to Round Two co-founders Luke Fracher and Chris Russow about their vintage empire, the methods behind sourcing, and tips and tricks for vintage shopping. In addition, Luke and Chris captured some scenes from their daily lives photographed by the Samsung Galaxy Z Fold2 5G.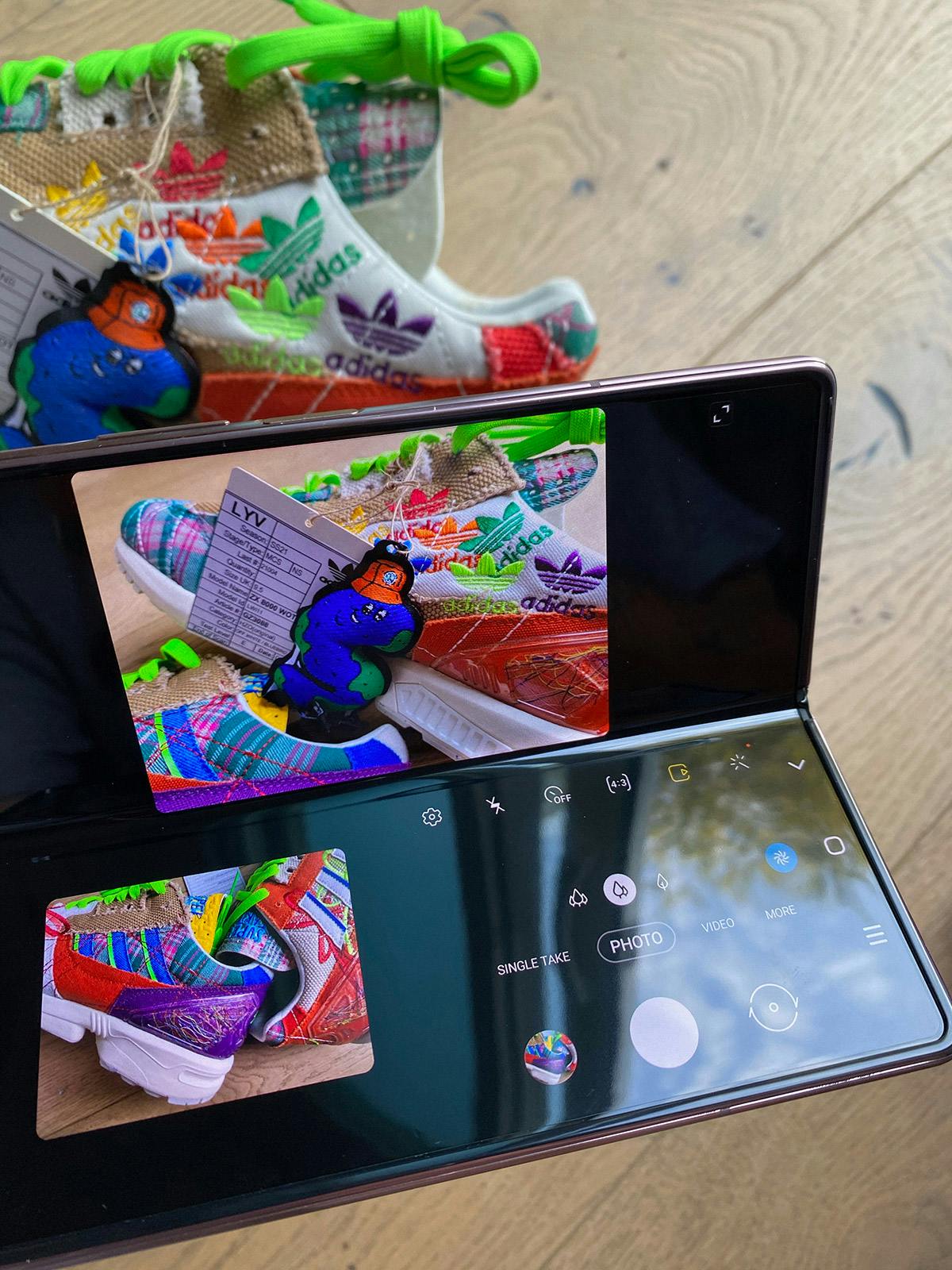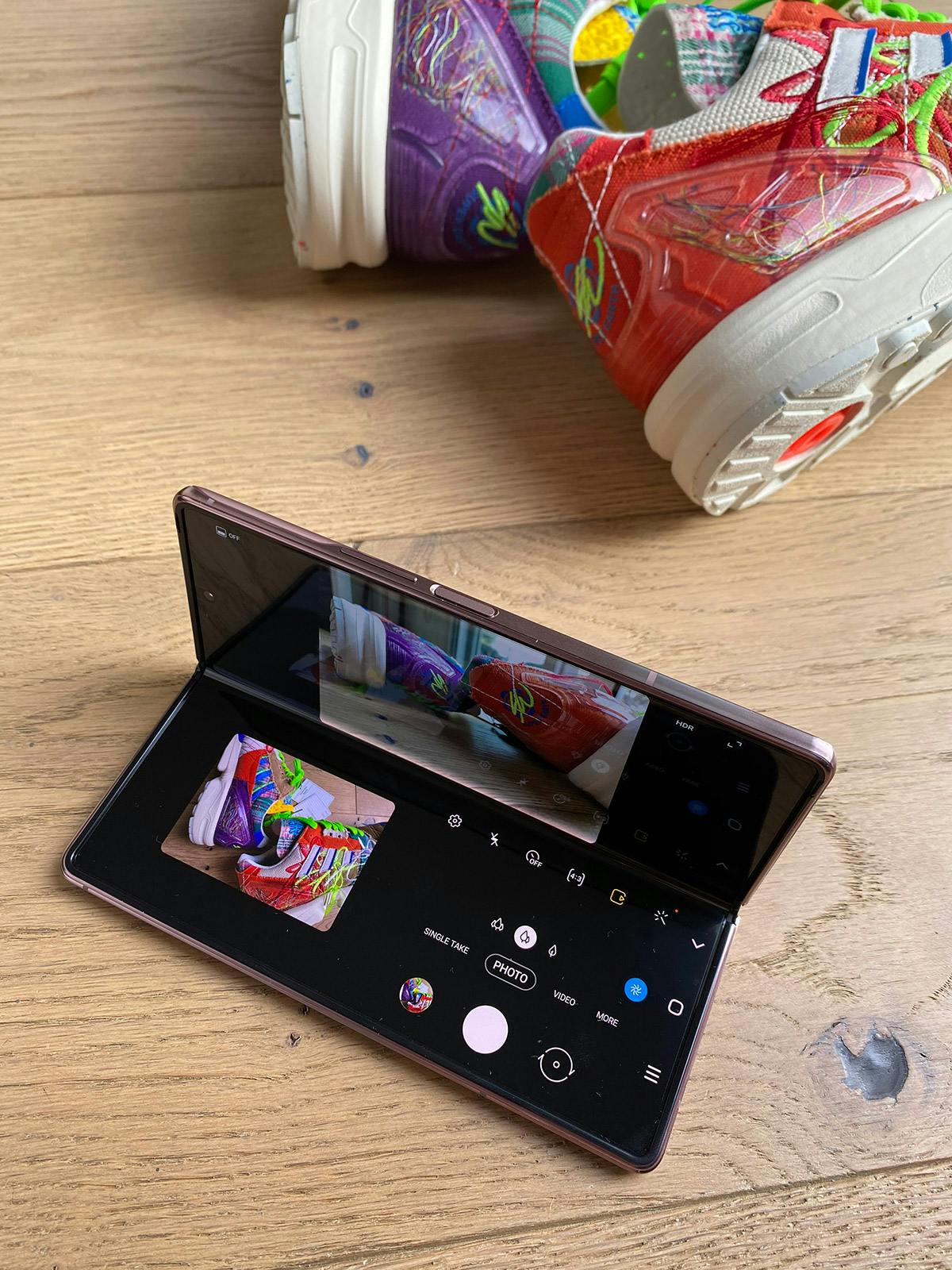 From the beginning, its strength was its taste level, its curation. At the time, Round Two's founders were in their early twenties, when most fashion aficionados start thinking seriously about personal style but don't have the cash to afford luxury labels. Hence vintage; sifting through vintage stores is almost a hazing ritual on the journey to discovering one's personal style. And it's fueled by the romance of finding the one item out of thousands that you end up treasuring for the rest of your life.
This very experience of discovering the diamonds in the rough is what makes up Round Two's YouTube series "The Show," which focuses on customers' experiences at the store. At the time when Round Two started it, they filmed it out of their storefront in Virginia, and it was their first exposure to an audience outside of the state. In these episodes — which can last for over two hours, and can rack up millions of views — customer after customer shows off their finds. It's surprisingly addicting. There's an adrenaline rush in watching people discover gems, one after another, and it rekindles your love of the hunt.
"The success behind 'The Show' is what separates the content we put out from everything else on YouTube. We aren't clickbait," says Lucas Fracher, another member of the Round Two collective. Chris adds, "We never did it as a strategic move to create content and I think people see that."
As the audience for Round Two expanded, so did its stores. Today, the flagships is based in Los Angeles on Melrose Ave, where Round Two takes up an entire block; "Round Two Village," as it's called. It attracts customers hunting for the perfect all-over print tee, people looking to sell high-end shoes on consignment, or fans hoping to meet Sean Wotherspoon, who designed the hit Nike Air Max 97/1 in 2018. Between Sean's cult celebrity and the other Round Two staffers who regularly appear in "The Show," the retail experience gives off a strong sense of community. And there's always the surge of possibility that one might run into Virgil Abloh or A$AP Nast.
To source clothing for Round Two, you guys spend entire days at vintage store warehouses. What goes into looking for something you put your seal of approval on?
Luke: When we are looking for items for the store, we really try to put ourselves into our customer's shoes and try to source product that we think our customers will connect with.
Chris: We usually find things that we actually like or connect with because at the end of the day we're consumers as well. It's good that there are three of us and that we include our team in the sourcing because we're able to capture a bit of what everyone likes.
Vintage is all about taste and styling. What are some tips and tricks you would recommend to people rummaging vintage stores?
Luke: My best advice for thrifting is to find items that fit your personal style, and as counterintuitive as it may seem, try not to worry about fit as much you would think. Everyone needs a good tailor who gets how you want your clothes to fit and get everything tailored.
Chris: My biggest advice would just be, buy what you like. If something sticks out to you, it will most likely appeal to someone else
In LA, you have what's known as the "Round Two Village," yet customers feel really endeared to the store and its culture. How do you maintain that balance between massive size and approachability to maintain a sense of community?
Luke: We do our very best to stay true to the original commitment [we had] when we opened; get people the coolest gear at the best possible prices. Even though we aren't one small store in VA anymore, we strive to live up to that commitment every day we are open.
Chris: We always try to make our stores super approachable. We stress customer service and the in-person experience because we love connecting with our customers and creating a memory for them. We have expanded but we have spread the stores around to create small personal communities all over.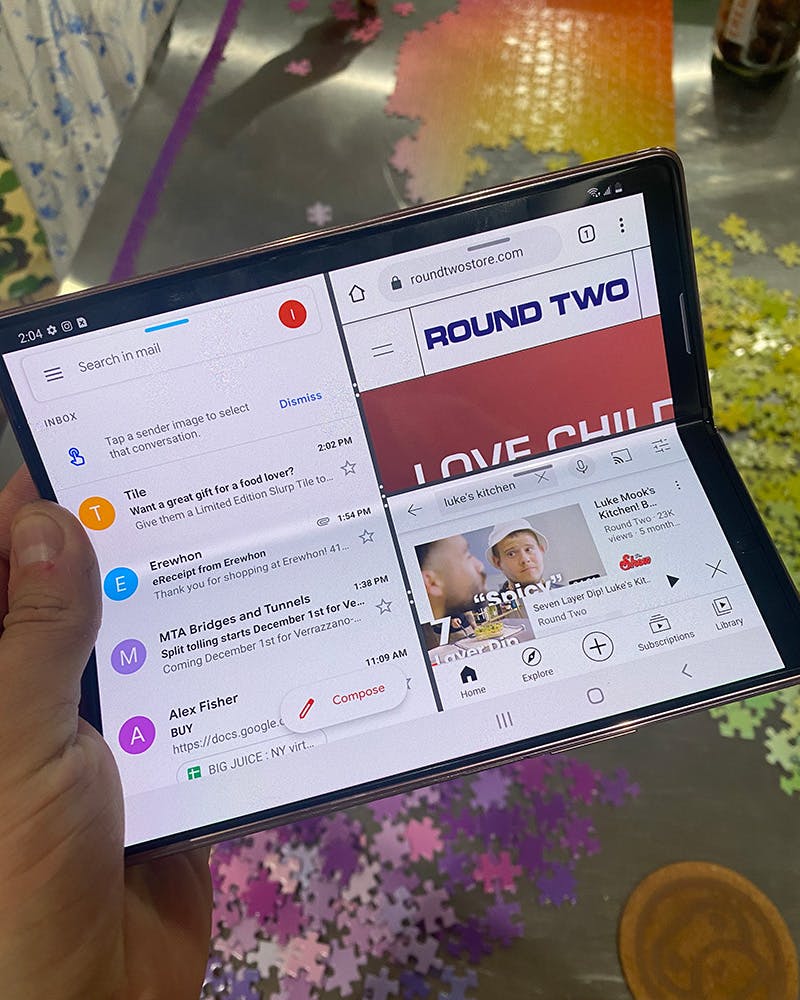 How do you see the Samsung Galaxy Z Fold2 5G boosting your work and creativity?
Luke: The phone has helped boost my productivity by letting me type faster on the massive screen, read The New York Times and keep up on the latest news, and keep track of all my favorite Youtube videos.
Chris: It's definitely helped me become a lot more productive because I can quickly see stuff on the single screen and when I need to work or take notes with a bigger screen I can do that by unfolding the phone. It's really made things quick, made me more organized, and has allowed me to stay connected.
You can buy the Samsung Galaxy Fold2 5G here.