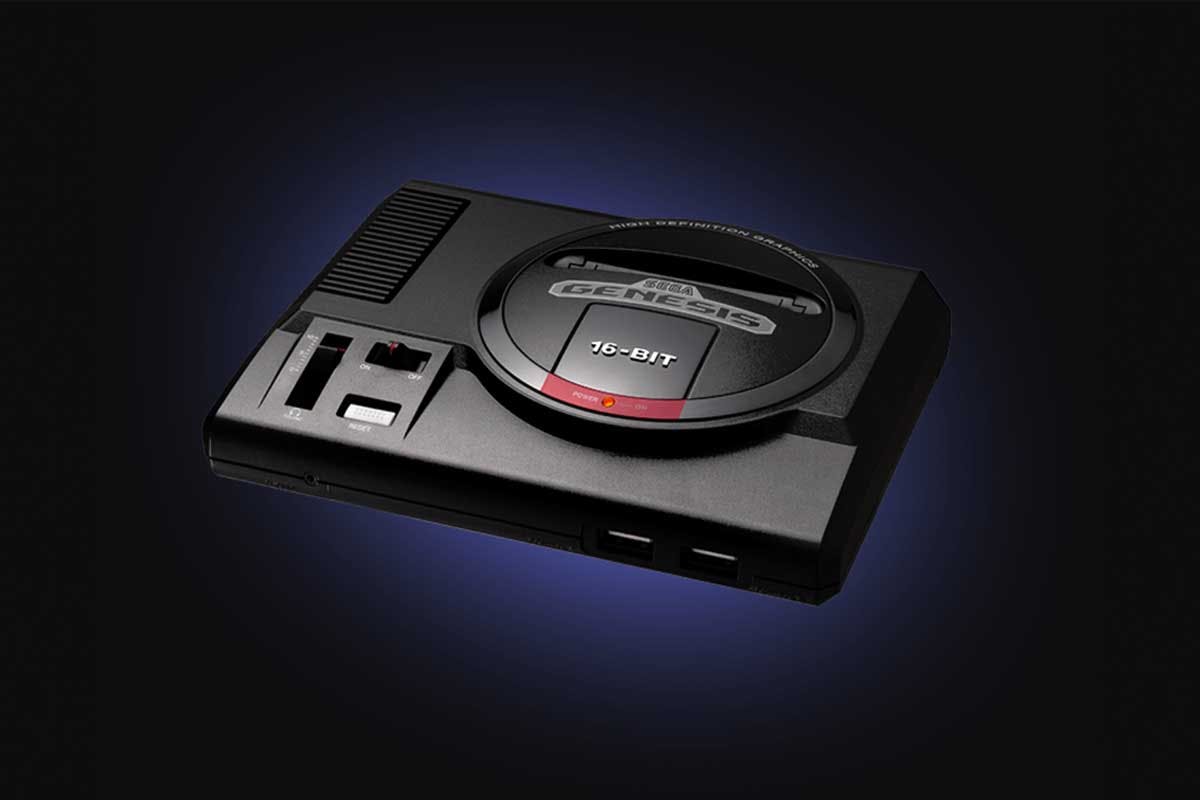 The latest news from Sega has revealed a retro version of the Sega Genesis console, dropping later this year. An upcoming Sega Genesis Mini is slated for release in the United States on September 19, 2019, complete with 40 built-in games, priced at $79.99.
Ready to plug-and-play right out of the box, the Genesis Mini comes with two classic wired 3-button control pads, as well as titles like Sonic The Hedgehog and Castlevania: Bloodlines. 20 of the included gaming titles have been revealed so far, with an additional 20 that are still under wraps until later this year.
The console will be available for pre-ordering in the coming months.
This latest announcement from Sega comes on the heels of Nintendo and SONY also re-issuing retro gaming consoles NES and PlayStation Classic respectively.