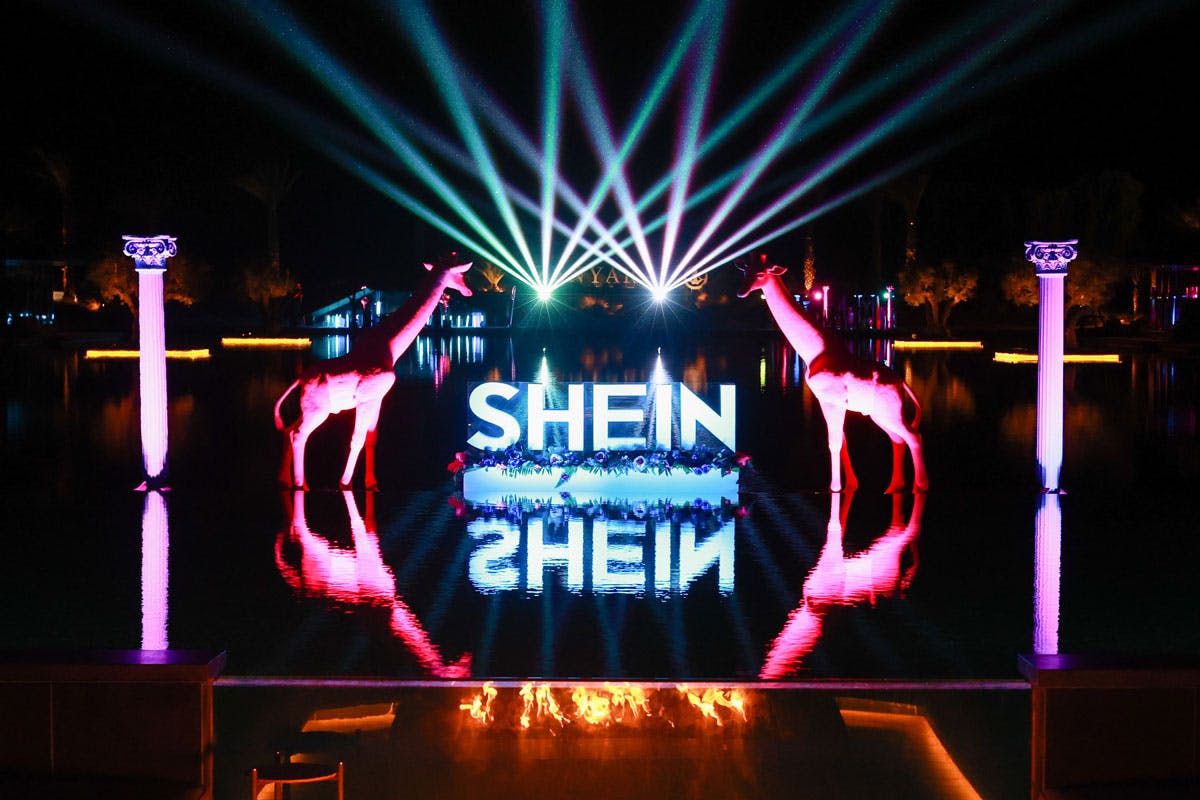 SHEIN brought its fast fashion empire to Coachella with a two-day bash celebrating disposable clothing — and everyone went.
Despite the company's environmentally-unconscious practices, exploitation of garment workers, and history of ripping off independent designers, SHEIN managed to attract a slew of influencers and big-name celebrities — including The Weeknd, Normani, Big Sean, Tyga, and, puzzlingly, Casey Affleck — to its desert party.
As Highsnobiety's very own Jake Silbert noted, SHEIN's reputation is unequivocally bad — but that doesn't stop customers from buying what it's selling (or attending what it's hosting), as evidenced by its bid to secure an $100 billion valuation.
Part of the retailer's appeal rests in its ability to "recreate" runway fashion — and even wares from fast fashion competitors — at dirt-cheap prices. Part of its allure is also generated by an immaterial phenomenon: influence.
Most celebrities wouldn't be caught dead in a $5 dress, save for a paid partnership. At Coachella, SHEIN's spending power surely helped secure a number of high-profile attendees, not to mention the event's performers (Megan Thee Stallion, Ella Mai, G-Eazy, and more).
SHEIN also boasts a massive collective of brand ambassadors pushing its product online and IRL: on YouTube, on TikTok, and on college campuses. The company's reach even extends to TV and youth-oriented events such as Fashion Week.
If you think about it, SHEIN's presence is nearly inescapable — more often than not, the fast fashion behemoth pops up at least once while scrolling on social media.
As dystopian as SHEIN's grip on fashion retail is, you have to hand it to them. Thanks to strategic influencer partnerships and glitzy IRL activations, the company has managed to infiltrate the consciousness (and closets) of consumers around the world.