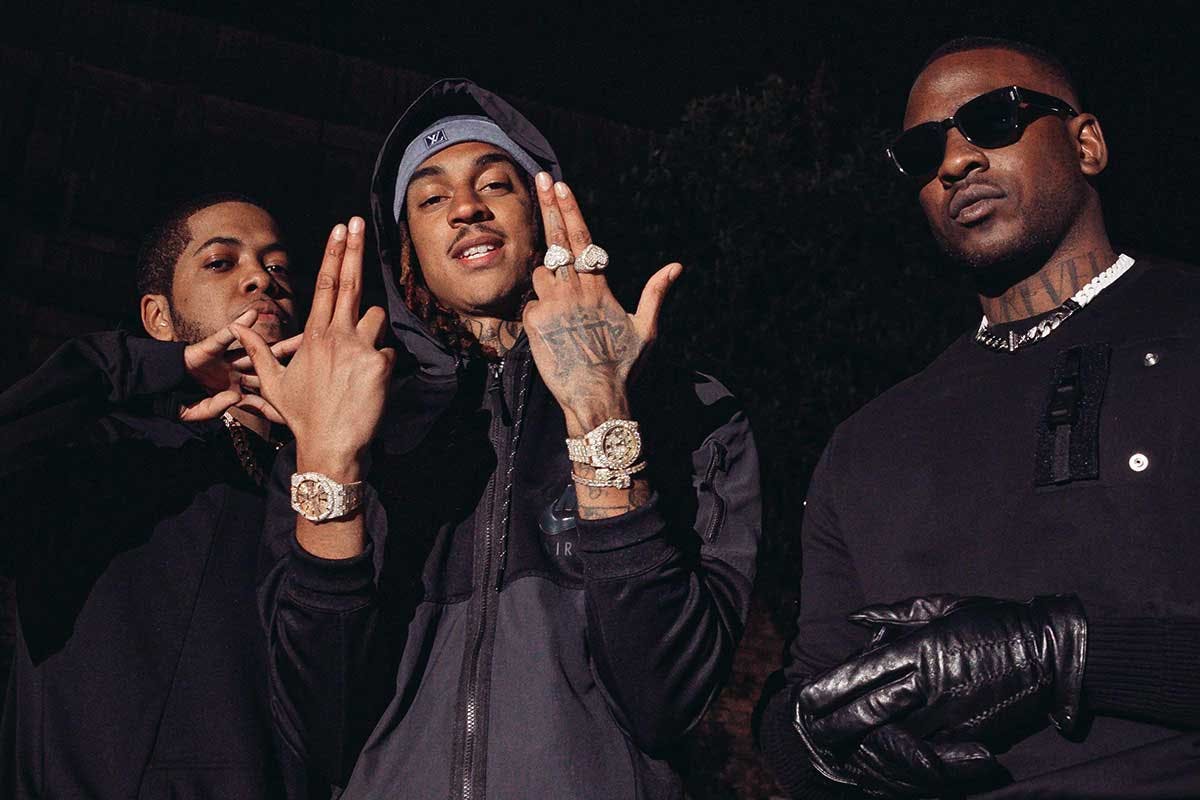 Skepta, Chip, and D-Block Europe's Young Adz have dropped their new joint album, Insomnia. The 12-track project was first announced on social media earlier this week. Judging by all the fans reactions, the project is a banger.
The joint project features production by The FaNatix, Da Beatfreakz, Money Montage, and Scott Styles, as well as a guest appearance by Dirtbike LB on "Demons." Earlier this week, the UK grime trio dropped the lead single, "Waze," accompanied by a Luke Biggins-directed music video featuring sportbikes and Jeep cars.
Young Adz also dropped the album trailer, asking fans: "What do you call it when a triple OG @Skepta, a double OG @OfficialChip, and a Young OG make an album?" Meanwhile, Skepta teased Insomnia by unveiling the official cover on Instagram — a picture of a chandelier featuring a spooky shadow.
According to all the Twitter reactions, fans are loving the new project, with some calling it "phenomenal," while others weren't too happy with Adz's flow.
Stream Insomnia below then keep scrolling for some of the best reactions.
The project is phenomenal
When Young Adz tries to sneak in "Dior"