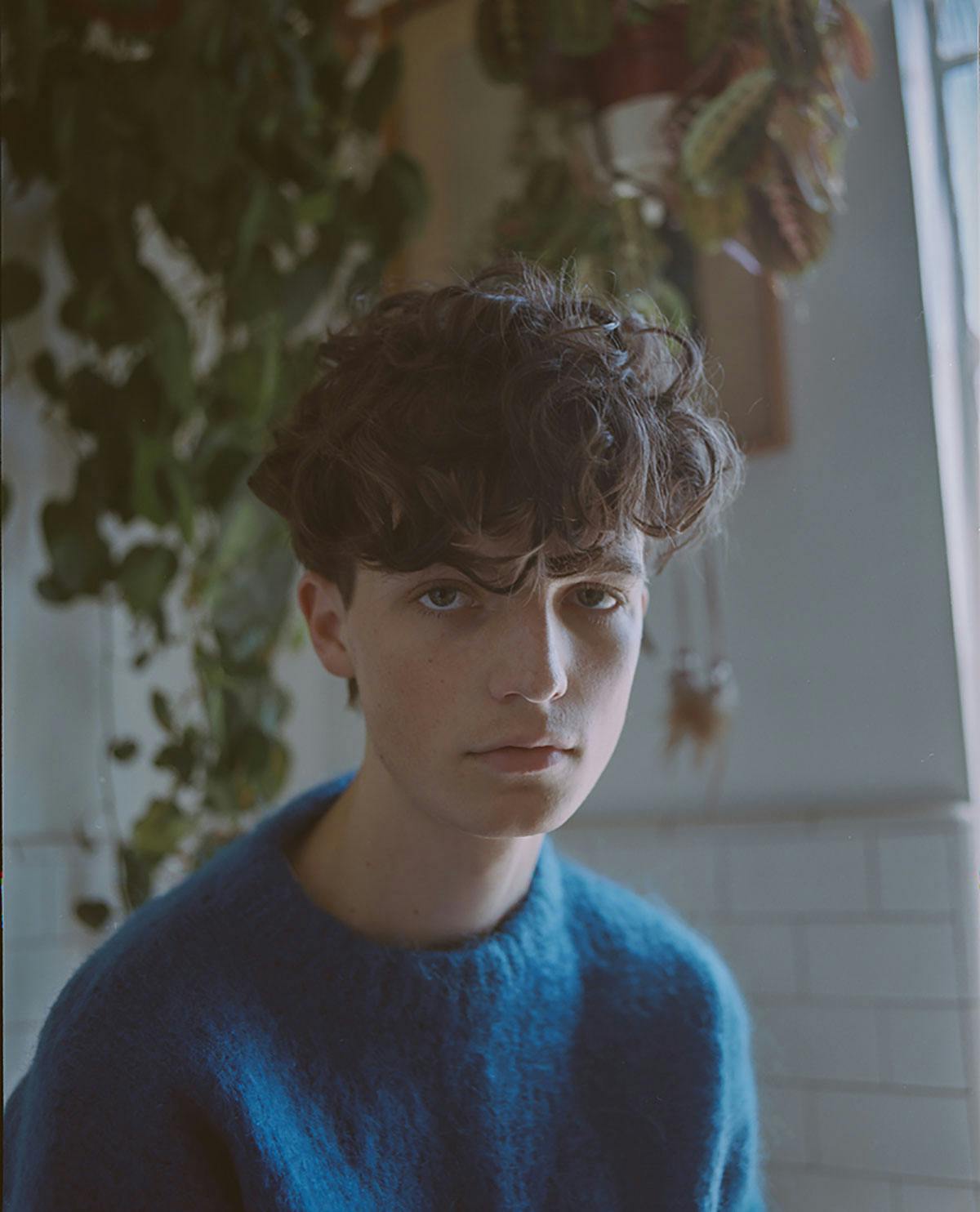 Under the Radar is Highsnobiety's celebration of upcoming talent. Each week, we're spotlighting a rising artist who is bringing something new to the world of music and is capturing our hearts and minds (and ears). This week, we're featuring Slow Hollows, an L.A.-based indie rock band who are finally seeing their day in the sun following their front man Austin Anderson's recent collaborations with Tyler, the Creator and Frank Ocean, and their performance at the upcoming 2018 edition of Camp Flog Gnaw Carnival.
More often than not, the L.A. kids sporting skater chic ensembles à la Golf Wang in search of a good time and a bit of notoriety pick up instruments, and perhaps even end up throwing parties in local DIY venues. In some ways, the lo-fi, indie rock band Slow Hollows was no different, originating from a group of high school friends looking to occupy their time on Friday nights. But in others, the band always took things a bit more seriously than the rest of their guitar-wielding teenage peers.
Slow Hollows is a chilled out, California sun-soaked alternative band led by Austin Anderson, who is a bit of a creative anomaly at 20-years-old. A humble, mature musician, he's already lent his talents to Tyler, the Creator, recording guitar on Flower Boy and Cherry Bomb, as well as on Frank Ocean's Blonde. But despite his impressive credits, Slow Hollows is and has been for nearly half a decade Anderson's true outlet for his passions as a creative.
Encapsulating the resourcefulness of their hometown scene, the Angelino band has been percolating as a local staple since they came together, with two full-length records already released and a third on the way. As Anderson has long envisioned Slow Hollows persisting well into the future, the group refuses to lose their artistic instinctiveness and determination, unlike other high school bands that might fade away.
"We want to make sure [Slow Hollows] stays relatively timeless, even though that's kind of a big venture," says Anderson. With the keen musical intuition refined from his time working with Tyler, the Creator and Frank Ocean, not to mention his own band's talents, Slow Hollows is here to make enigmatic guitar music for the moment and each moment bound to come.
"Music was something that came at the perfect time," says Anderson. "I used to skateboard a lot when I was younger, and that was something I knew wouldn't get me anywhere, so being really young, music just ended up coming at the perfect time." Coincidentally, that time came for him after seeing Richard Linklater's elementary ode to music, School of Rock, inciting in him a love for "the instant satisfaction of being able to create sound" – going from seeing the film one week to playing The White Stripes' "Seven Nation Army" the next.
As Slow Hollows came into his life first as a solo act before evolving into the four-piece band it is now, the adolescent guitar player found a musical outlet to invest his all into. "I always took [Slow Hollows] really, really seriously even from like eighth, ninth grade," he says. "Even when I was young I thought, 'Oh, well, it's important to keep this going because when you're 40, you're going to want to still be doing this,' which is a little ridiculous."
But it wasn't, as Slow Hollows is an innovative DIY project about to release their third album; a group that so gracefully captures the aura of summertime ennui through spacious sound and their front man's insular nature. Since their inception, the band has grown from post-punk to studio-perfected indie through synth and horn-laden tracks that fluctuate between presence and the essence of reflection. Anderson says, "A lot of the earlier music we were doing was very punk-influenced just because of the background we came from playing a lot of DIY L.A. venues. The whole purpose of being in a band was to make people dance and to come to your shows, [and] the music reflected that mindset."
"This time around and as we get older, it's about trying new things," he says. "We want people to still have those same feelings that they did when they saw us a few years ago, but there are a lot of different elements now." It was this sense of experimentation that led to the creation of their recent singles "Selling Flowers" and "Lessons For Later."
Now, though, Slow Hollows enters a new era – in part moving away from their local act origins, while simultaneously embracing who they have always been. "For a long time I think we wanted to grow up a little bit too fast and now we're settling into being ourselves," says Anderson. "It feels like there's definitely a new energy," he continues, an energy which inadvertently mirrors the natural, youthful quality of their early danceable music. It's an energy that seeps into the sound of their next record and their feelings as a group excited about making music like the teenagers they were just several years ago.
"We're basing it purely on feeling, and usually that feeling is a good one," Anderson says, describing the forthcoming release as a return to their music that once called fans to the dance floor, while aiming for an audience greater than their hometown DIY haven The Smell. "Even though all that music feels old, going back and realizing, 'Oh, no, there was something to this because it wasn't overthought and if people respond to these songs, it's not like we were doing anything wrong with them. There must be something to this.'"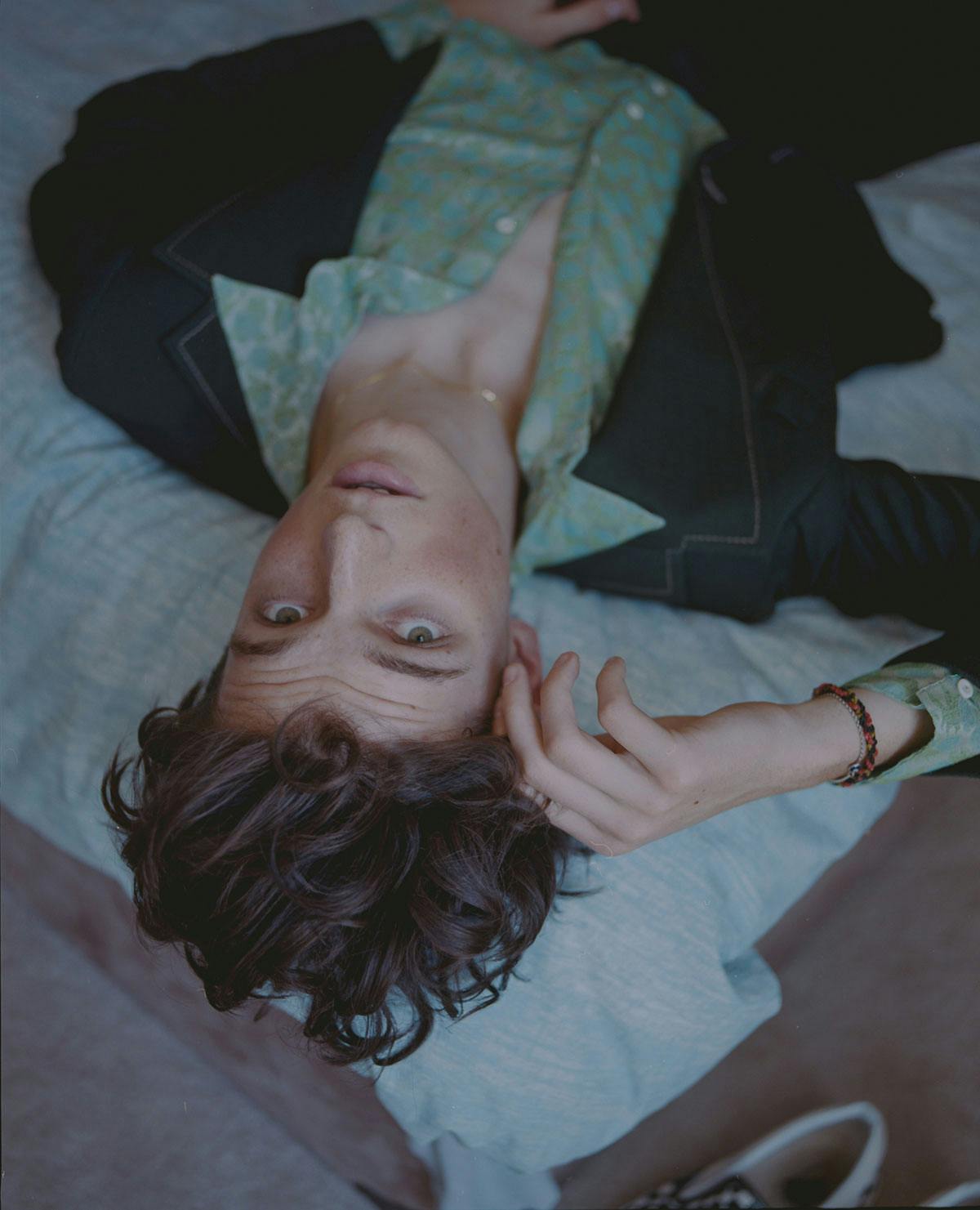 The wind that Slow Hollows caught may be a result of what Anderson learned from working alongside Tyler, the Creator, Frank Ocean, and Kevin Abstract, who recently directed Slow Hollows' visual for "Lessons For Later." He says, "I think a lot of those artists have it figured out because they know themselves really well and they're not trying to reach and put their foot into something that isn't true to themselves." While Anderson admits he may only be pretending to know himself to in turn write the introspective lyrics that he does, the band as a whole is growing into their full form as they've incorporated their roots and learned to flourish in the studio. They set out to be timeless and are learning their Angelino, post-punk origins always have been that way.
Anderson is "always keeping with the mindset that [Slow Hollows] should be forever and there's no reason that it shouldn't."
"Just because something started when you're young, if anything, that's incredible and you have more of a chance of its longevity." It may be a new era for Slow Hollows, an amalgamation of where they have been, but whether Anderson and his band mates know it or not, it feels like just the beginning.
Head here to find out where you can catch Slow Hollows live, they are set to play the 2018 edition of Camp Flog Gnaw Carnival in Los Angeles. Check out the 10 new artists you need to know from the lineup right here.
Be sure to revisit our previous edition of Under the Radar with London DJ/producer SG Lewis right here.