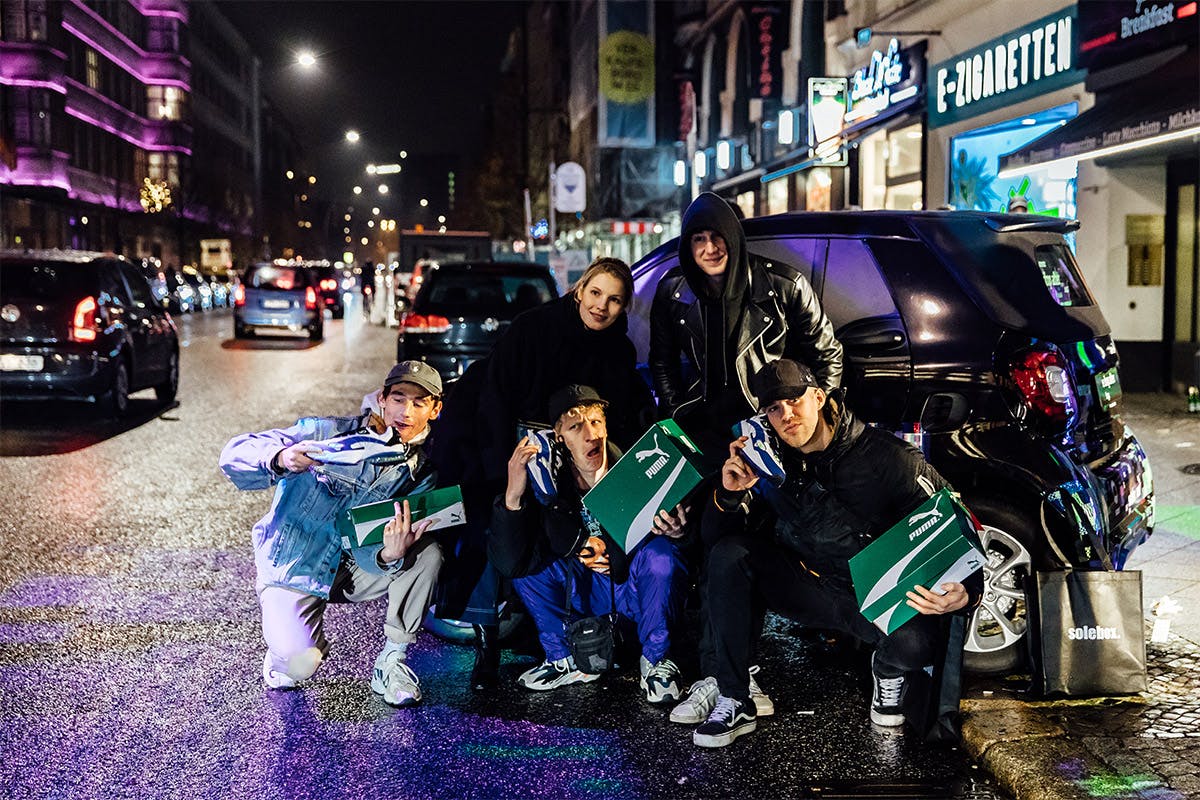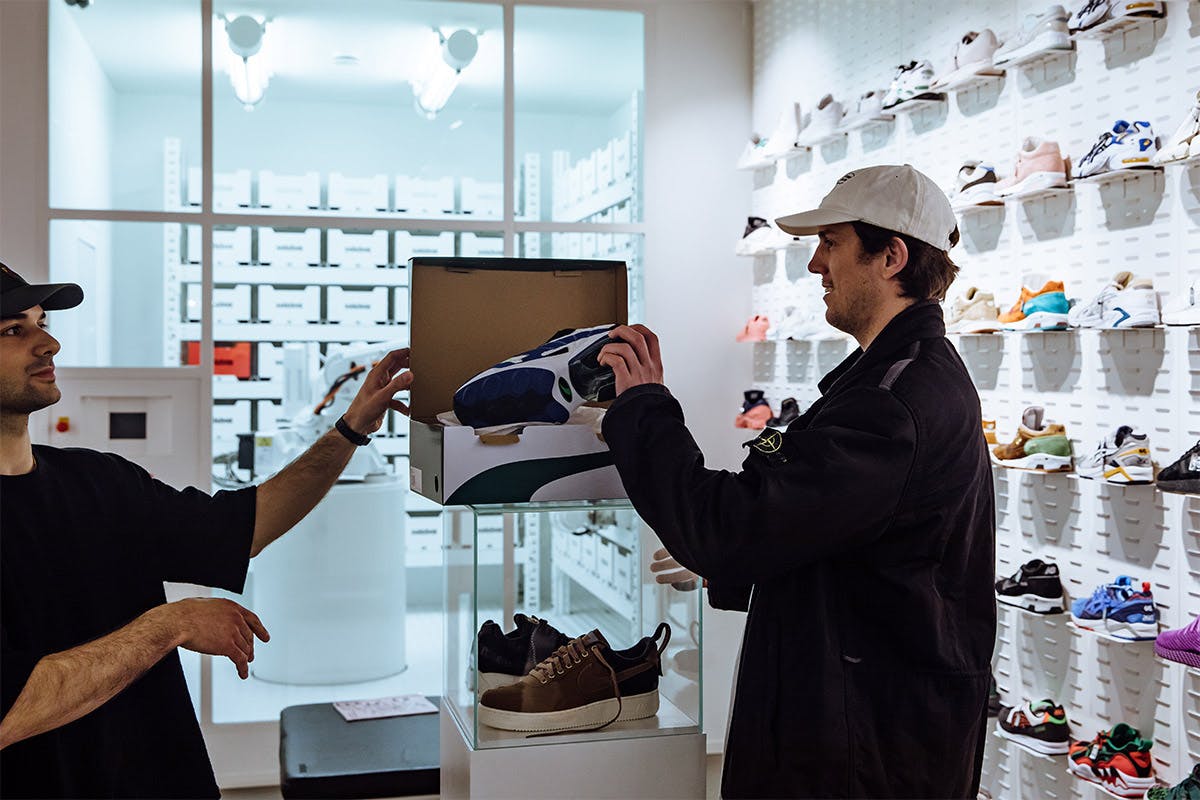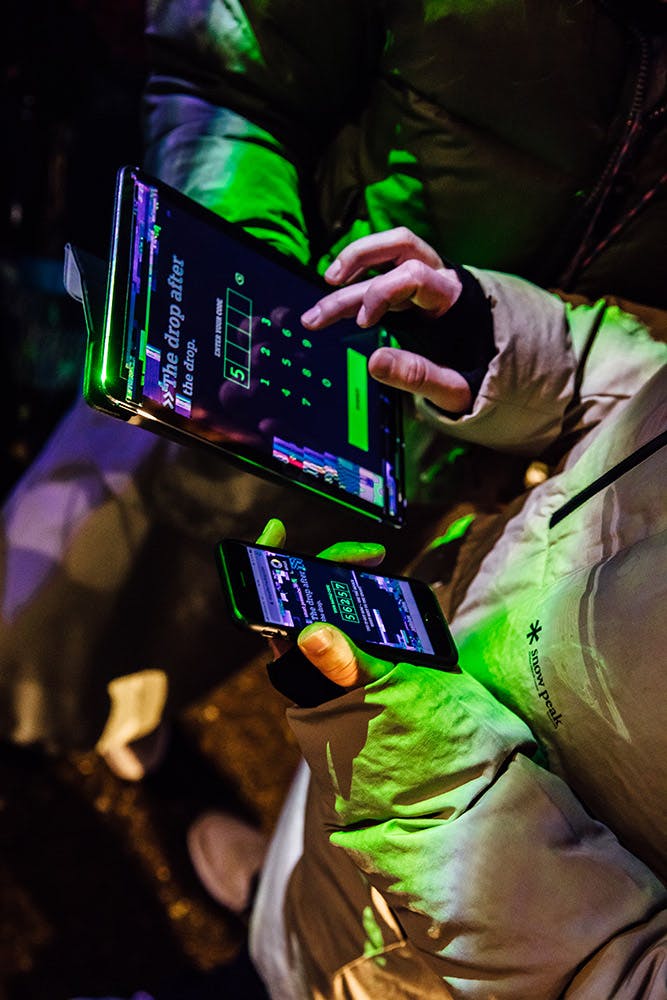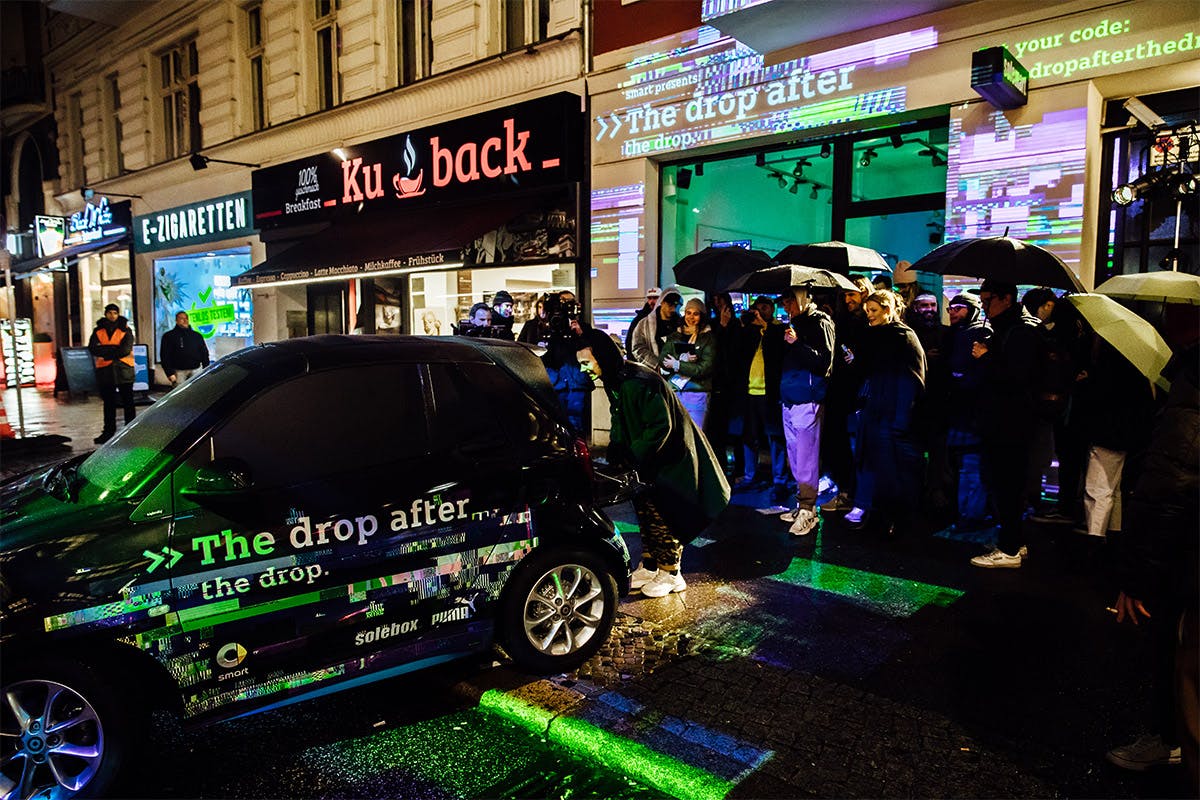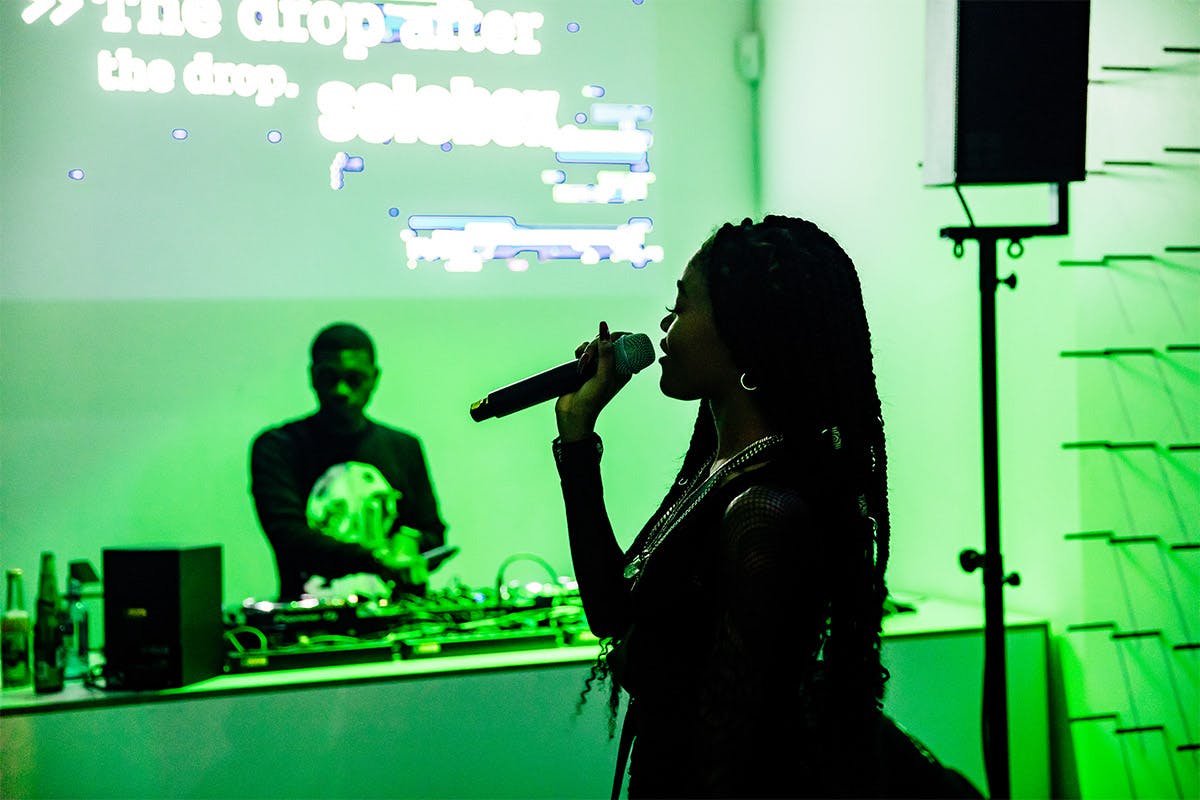 When PUMA's highly anticipated Cell Venom suddenly sold out at solebox Berlin last Thursday, few expected a kitted out smart car to roll up a few doors down stocked with additional pairs. Decorated all over with glitch effects and the phrase, "The drop after the drop," the arrival gave queue-weary sneakerheads a second chance to grab the iconic '90s silhouette in an exciting raffle with a never-before-seen twist.
Despite the rain, sneaker fans stood in line outside solebox for up to an hour in hope of getting the new Cell Venom. When the silhouette quickly sold out upon release, those who didn't manage to cop were left disappointed. However, in a surprising turn of events, smart arrived on the scene to give those who'd taken an L another opportunity to get their hands on it. And, of course, people scrambled at the chance. smart's "The drop after the drop" car pulled up onto the sidewalk next door and presented those in line with an instant opportunity to win the Cell Venom via raffle. The crowd outside solebox rushed over to enter one by one and if the car's trunk popped open, a shoebox containing the sneaker would be waiting inside for lucky winners.
The car wasn't the only thing to attract the attention of passersby, smart also projected its glitchy graphics onto the building where the car was parked and, following the excitement, smart, together with PUMA and solebox, threw a celebratory event to mark the Cell Venom's release and "The Drop after the drop" raffle. Guests were treated to free drinks as well as live performances from A$AP Mob protegé Chynna and Berlin-based collective Live From Earth. As was to be expected, the exciting lineup had the fashion crowd in attendance moving into the night.
The showcase was, in part, a clever way of highlighting smart's new "ready to drop" service in cooperation with DHL. The service allows smart owners to select their smart car, instead of their home address, as the delivery address for packages and parcels. Just like with the Cell Venom dropoff, a delivery person will be able to open a person's trunk with an app and leave their purchases inside. So, wherever you go, all your newest 'fits can be delivered directly to the trunk of your car (the service is currently available only in selected cities in Germany).
If you missed the Berlin event, check out the gallery above for a recap of the entire evening. Visit smart.com for more on its "ready to drop" service and follow smart, PUMA, and solebox on Instagram for the latest from all three.