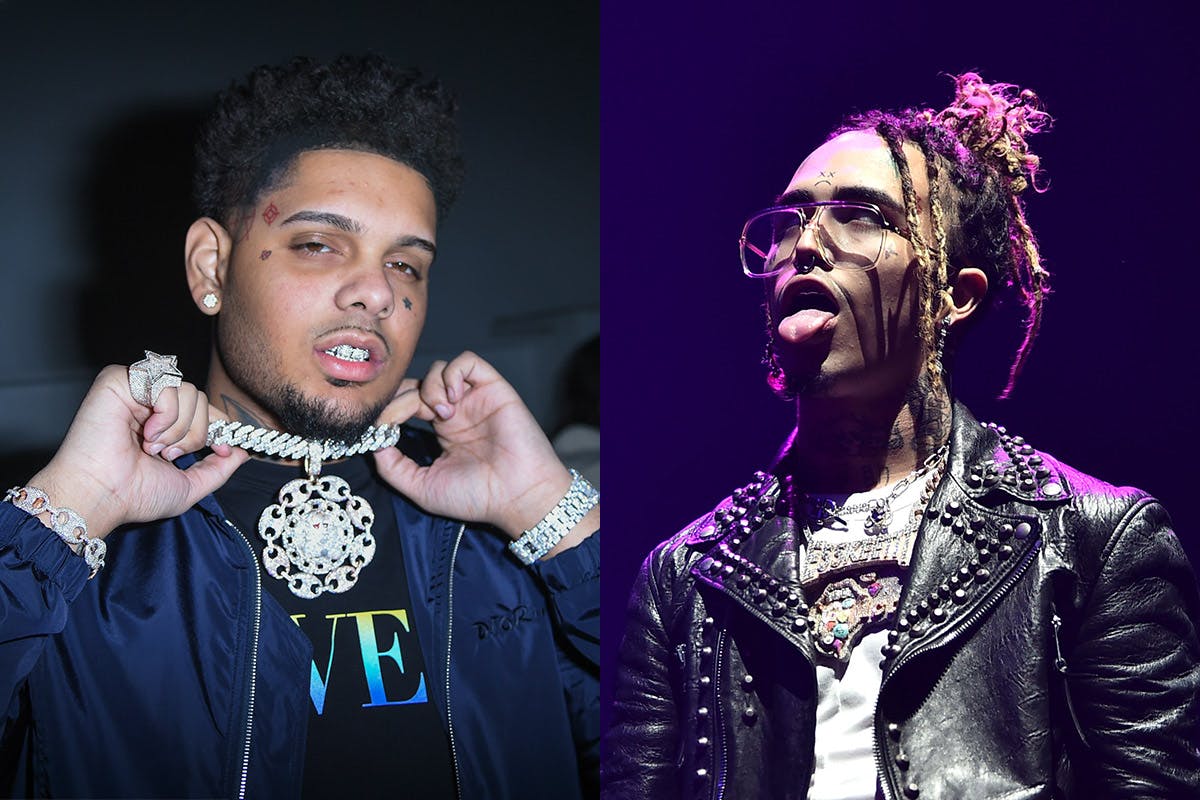 Smokepurpp and Lil Pump have been taking shots at each other over Lil Pump's hit song "Gucci Gang."
Taking to Instagram Stories, Smokepurpp said "Boy, you better stop playin', n***a. I wrote and produced all your first songs, n***a. Man, listen. I'm not playing with you no more, n***a. I need all my royalties, man. I need all my money, n***a. 'Gucci Gang,' that was my song, n***a. I gave you that song. I gave you your first big hit."
Lil Pump responded with, "Smokepurpp, stop playin' with me, man. I created Soundcloud! Purpp, stop fucking playing with me, bro. I'm the first person to introduce you to fucking Ronny J, DJ Carnage, and Travis Scott. Stop playing with me. That's my flow, that's my song!"
Watch both rappers' videos below.
Fans are pretty suspicious as to whether this beef is real or staged, given the two rappers are very close, and that Lil Pump just dropped his album "Harverd Dropout" yesterday. Smokepurpp features on the fourth track, "ION."
Have the pair really fallen out, or is this all for publicity? Let us know in the comments.