When James Whitner and I last spoke, product as a vessel for meaningful storytelling and societal change was one of the main topics. In streetwear and sneaker culture, which is inherently political, products can carry powerful messages. The Whitaker Group's various retail spaces and brands are no stranger to that tool. In fact, the inspiration for the recently-unveiled Social Status x Nike Dunk "Free Lunch" lies at the center of one of Whitner's most ambitious projects yet.
The sneaker collaboration is just one part of a multi-faceted approach to giving back to the community. Whitner reveals that the East Liberty Social Status store in Pittsburgh, PA has been remodeled, and a community center has been refurbished, opened, and staffed in Whitner's old Mon-View Heights neighborhood. But to understand the project in its entirety, one has to understand the significance of the Free Lunch program.
The Free Lunch Program is the inspiration and catalyst for the entire project. Whitner, who benefited from the program himself as a child, explains why Free Lunch was so important to him and remains so for many underserved and underprivileged children, many of whom come from minority backgrounds. "Free Lunch was food for people who have no food. But you don't realize how bad it is when you're a kid, because you're just living in your existence," he says. "There's a joy in struggle, if that makes sense? It's probably the easiest way to say it."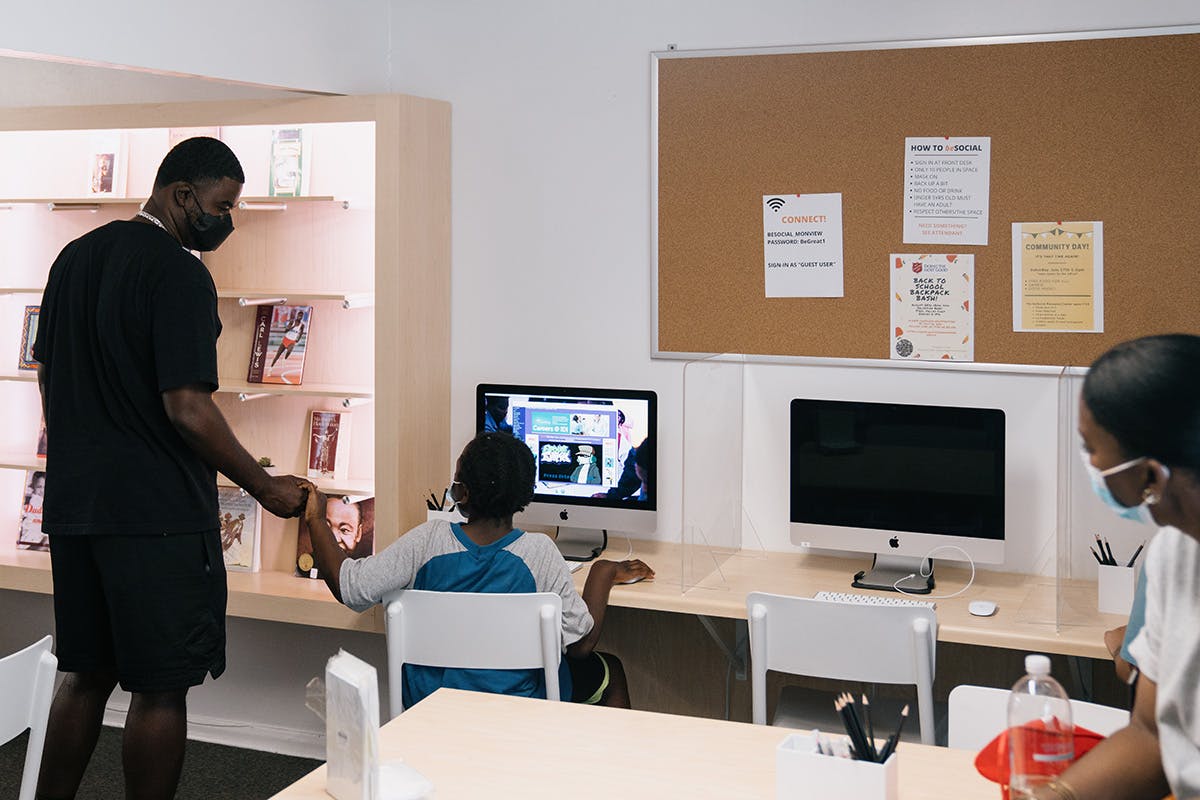 The joy Whitner is referring to is the camaraderie and the people and community that are built around programs such as Free Lunch. "You begin to find connections with people who all want to fight their way out [of poverty] for different reasons," he explains.
But the storytelling goes deeper than just a government assistance program — one that is ironic in the sense that it alleviates a tiny portion of the burden of inequality, while also existing purely because of said social inequality. Its existence is good, while its necessity is a symptom of social and political failings.
"This is a project that has been in the mix since late 2019," says Whitner. "On a larger scale, it's about education and entitlements. It's about understanding that a lot of the world doesn't have some of the same privileges. Is it a kid's fault that they were born into these circumstances? What are some of the systemic issues? It's about shedding light on these issues and trying to get people to really invest in the idea of systemic equality."
Echoing our last conversation, Whitner says it's an issue of humanity, and that you're only as strong as your weakest link. "Humanity can't be better unless we all have a fair shake. When 80 percent of the school is in poverty and the resources that they get look very different from their counterparts with much different income levels, do they really get a fair shake?" he asks.
That's what the latest collaboration and the accompanying projects are all about: trying to give underserved groups the resources and tools to build a better life for themselves. One of the main drivers is the beSocial community center that Whitner and his team have built in Mon-View Heights. The community center, where Whitner himself went for free lunches as a kid, is resourced and staffed by a dedicated team of The Whitaker Project, the Whitaker Group's not-for-profit arm that also runs beSocial programming and spaces across its various cities.
"I watched for years, with no resources, how people from that community tried to help the best that they could to supplement what the kids weren't getting at school or what they couldn't get at home. They just never had enough resources," laments Whitner.
Now, with the resources to help make a difference, Whitner and his team have a goal and a clear idea of how they are going to achieve it — though he recognizes that they won't be able to do it overnight. "The goal is to get the kids educationally stabilized. Then our next goal would be to get all the kids in a household educationally stabilized, so they're performing at a high level of education. Then we can simultaneously make sure that the parent in the household is educated at a level where they can get gainful employment," outlines Whitner. "Once they get gainful employment and they have a stable income, we can start working on the idea of homeownership."
Homeownership is a key step to changing the fortunes of the families living in Mon-View Heights, 80 percent of which Whitner says are single-parent households and woman-led households. Whitner explains that these housing projects were never meant to be permanent living situations, but much rather transitional living spaces. But when resources such as the community center and local government failed to provide adequate support to the people living in these communities, people ended up getting stuck over several generations.
The beSocial Community Center is the first step towards changing that. "We're working in partnership with Mon-View Heights to look at the programs as being offered in the city of Pittsburgh and how can we wrap some of those services into that center," Whitner says. " It's us going in and saying, okay, how do we take this thinking and now really focus on community building in a meaningful way?"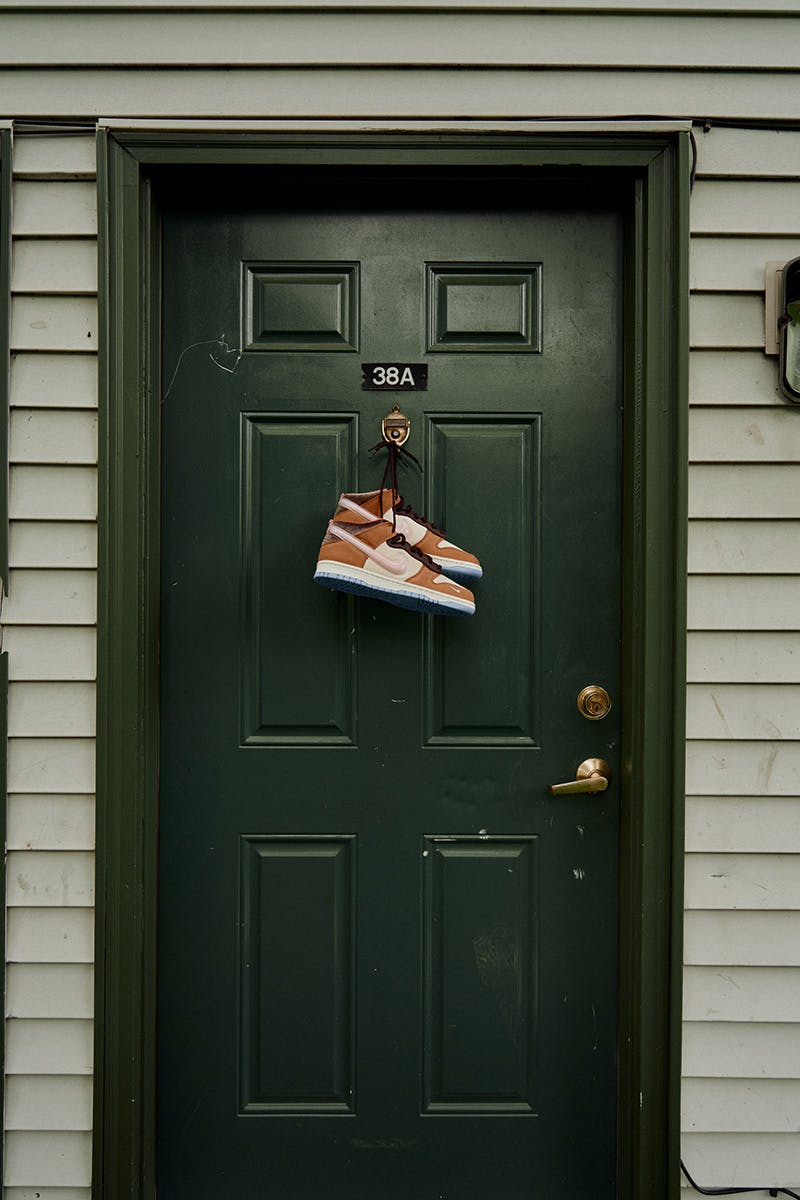 Another big part of community building is how the Whitaker Group has used its respective retail locations to educate its consumers, spread information about social justice and inequality, and just being a place where like-minded people can connect with one another. The entire East Liberty location was reworked so that the beSocial in-house community space is the first area visitors and consumers interact with when they walk through the door. Only when customers walk through that in-house community experience area do they get to the Social Status retail space, where they can buy products.
"In this case, it was very important to lead with community and engagement, specifically in a place that's been really tough," says Whitner, noting that the store's location intersects three historically black neighborhoods in Garfield, Homewood, and Larimer. "Normally, our community spaces sit behind retail. [After going through the community space and checking out the retail area] you can either take the elevator or the stairs up to the third floor, where there's a new art space, the 38a Art Gallery."
Art, and equal access to it as both a creator and consumer, is incredibly vital to Whitner and his team. "Art can be so important in bridging the gap between cultures and really tearing down walls," he says.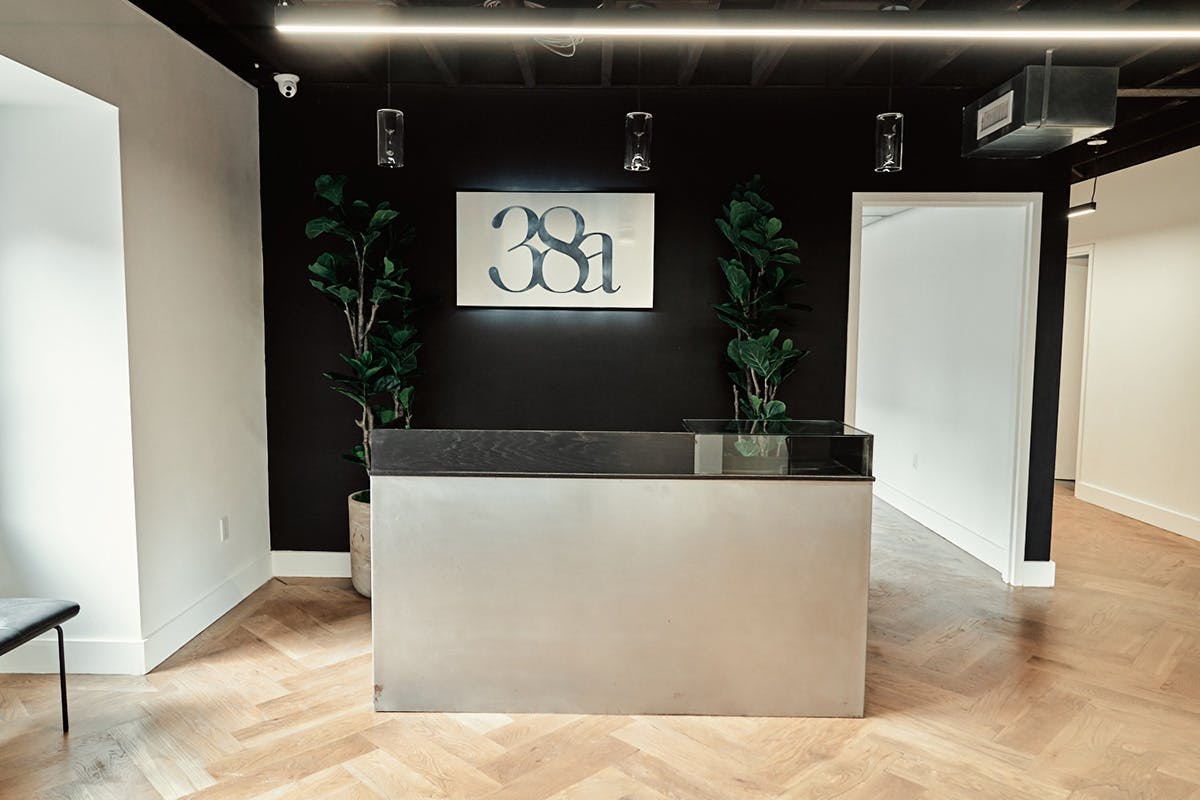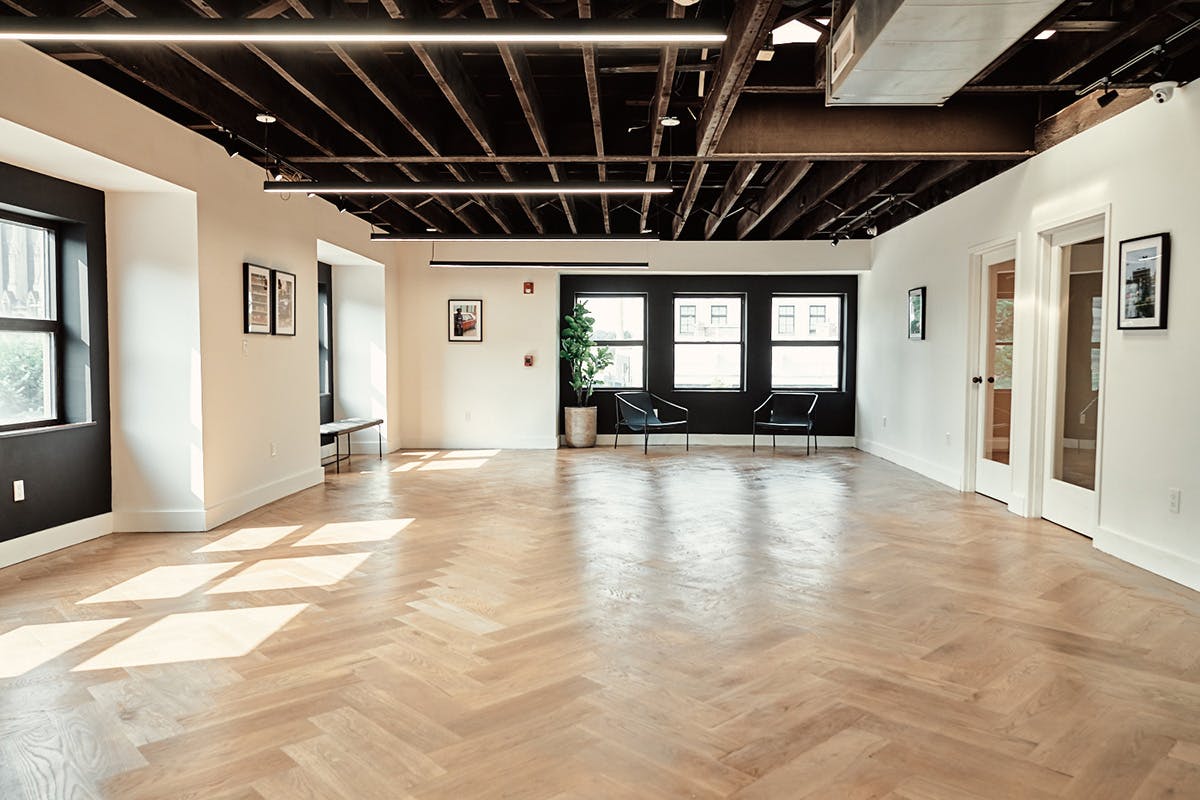 In addition to the 38a Art Gallery, where local artists and creatives will be able to show their work and kick-start their careers where otherwise they may have not been allowed entry to the exclusive art world, the community space on the first floor will feature a range of interactive screens and digital tools to enable each store's community to engage with one another.
It's a concept that Whitner has already brought to some of his other stores and will continue to do so. The East Liberty store's evolution would probably have happened regardless, but the "Free Lunch" Nike Dunk was the perfect opportunity to wrap the project into one big storytelling moment and bring it all full circle, starting in Pittsburgh.
The community center and remodeling will obviously have more of a direct impact on the community than a shoe that will sell out immediately upon release. But the Social Status Dunk — Whitner is quick to state that the Dunk was created specifically for this project and therefore not a Mid but merely the "Social Status Dunk" — is special in its own right.
"I don't like using the word Mid, but it's more of a higher low or lower high that has never been done at the Nike Sportswear level. We wanted something that's uniquely ours to continue to tell this legacy story." Whitner explains. "Right now, we own it. This model does not exist. It was built specifically for us. People will know, the only time you'll see this product is when we're telling a story."
The idea is that this Social Status Dunk can be leveraged in the future to tell more stories, which comes back to the strategy of using products to kick-start meaningful change. In this case, the "Free Lunch" Social Status Dunk educates consumers of the rampant social inequalities but is also part of a rollout that directly helps large numbers of people.
It's clear who this Dunk is made for: the youth. "You're serving an older, more established demographic at A Ma Maniere. They have their mind made up. They know what they want, and they have disposable income," Whitner says, comparing this drop to the A Ma Maniere Air Jordan 3s that dropped recently. "The kid who's going to Social Status wants to take risks. They're creating the new. They're creating next."
As serious and important as the theme of the sneaker is, Whitner and Social Status have approached the visuals of the campaign with the aforementioned joy in mind. "Everybody expects the idea of doom and gloom. It's definitely going to make you realize that there are people who have completely different economic circumstances," he says. "But you're going to see that there's joy in all neighborhoods. Just because you're poor doesn't mean you don't have fun."
With the release still a few weeks away, the Social Status team has started drip-feeding the community with content and teasers. The widespread positive reaction to the shoe means the Social Status Dunk is already shaping up to be the sneaker of the summer — not only because the product is on point, but also because of the masterful storytelling and tangible impact it will make on the community.
Stay tuned for more information on the Social Status x Nike Dunk "Free Lunch."
To stay updated on everything happening in the sneaker world, follow @highsnobietysneakers on Instagram, check out the best sneakers to add to your rotation this week, and sign up to our newsletter for the latest sneaker news sent straight to your inbox.