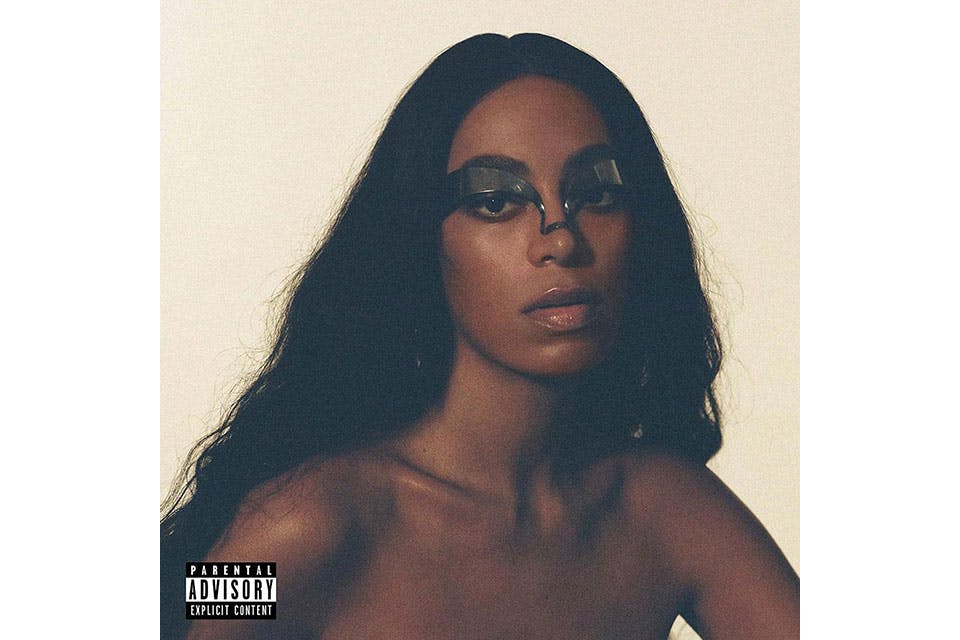 4.5/5.0
The gospel of Solange has spoken and we have all been summoned to fully immerse ourselves in this divine stream of consciousness. On the track "Can I Hold the Mic (interlude)," Solange regurgitates "I can't be a singular expression of myself, there's too many parts, too many spaces, too many manifestations, too many lines, too many curves, too many troubles, too many journeys, too many mountains, too many rivers, so many..." When I Get Home is her birthright, a manifesto of her journey on this earth that is for her more than anyone else. A Seat at the Table was an invitation into the woes that weighed heavy on Solange's heart; When I Get Home is her gesture of consent to enter the warmest depths of her mind.
Solange has taken the reigns and is educating the world about the Black American South, a history that is often erased in the DNA of the USA. This is cosmic country music that you can proudly chant while twerking in solidarity with your posse – bangers like "Almeda" belong in the finest of art institutions where they can be celebrated for their contribution to the culture. However, this album is so much bigger than putting Texas on the map. Houston will always be at the core of Solange's identity, but she's building a home for black creators that expands to other corners of the universe.
With the full context of understanding the process that went into creating When I Get Home that was provided during the album experience in Houston, this project served as Solange's way of paying homage to the multitude of her sonic influences. This is her "jazz album" and you can hear it on big brass songs such as "Down With the Clique," "Way to the Show," "Dreams" and "Time (is)." She experiments with elements of psychedelic soul and funk on utopian tracks like "Sounds of Rain" and "Binz" that are reminiscent of the early Solo Star era.
The lyrics take a backseat because Solange wants you to deeply feel every wave of rhythm when it hits like the repeated line "takin' on the, takin' on the light" in the chorus of the opening track "Things I Imagined." While working on this album, Solange was reconnecting with her body, which explains why there's more sensuality floating around in the atmosphere. The inclusion of talk show host Alexyss K. Tylor's motivational words on "We Deal with the Freak'n (intermission)" proves that Solange has opened a new window deep inside herself, and you can feel that overwhelming sense of intimacy that she has tapped into as the song transitions into "Jerrod." Later on, "Beltway" transports us further into the tunnel vision of exploring a great unknown from within.
There is so much intention behind every piece of this record, from the samples, beats, and track titles to the features, mantras, and southern drawls. It's a record that is meant to be played entirely from front to back with smooth transitions to prevent from breaking it up by skipping songs – there's a flow to this thoughtfully curated order if you're willing to trust in the process. Solange isn't selling us big singles, although there are certainly standout tracks in the mix that most fans agree on. Every time that she playfully declares "you can get it" or "I'ma get it" the meaning shifts – Solange could be referring to sex, success, freedom or liberation, it's honestly whatever the listener might be trying to manifest in the moment.
There's something to be said about black women and their ability to remain hopeful and tender despite the series of obstacles that they are constantly forced to overcome. On the song "Stay Flo," Solange encourages her peers to leave all their feelings on the floor—do what our enslaved ancestors taught us and dance the pain away. There's resilience in finding your own way down a path that may not have previously existed before you eventually paved it. There is joy to be found after the build-up when you finally begin to the exhale.
"I'm a Witness" closes us out with a prayer of healing, sealing this phase of inner transformation that Solange has undergone as she offers herself as a vessel. In so many ways, this album has a therapeutic effect as Solange celebrates all of the roads that got her to where she is today. She poses on the cover with a look of assurance, balancing a piece of Keren Wolf eyebrow jewelry on her forehead like a shield to defend a truth that can't be unseen. If we can use what we learned from the past, we are more than capable of forging an optimistic future. Solange has the vision, we'll just have to wait for her to get us there.
Solange's 'When I Get Home' is available to buy or stream. For more of our album reviews, head here.