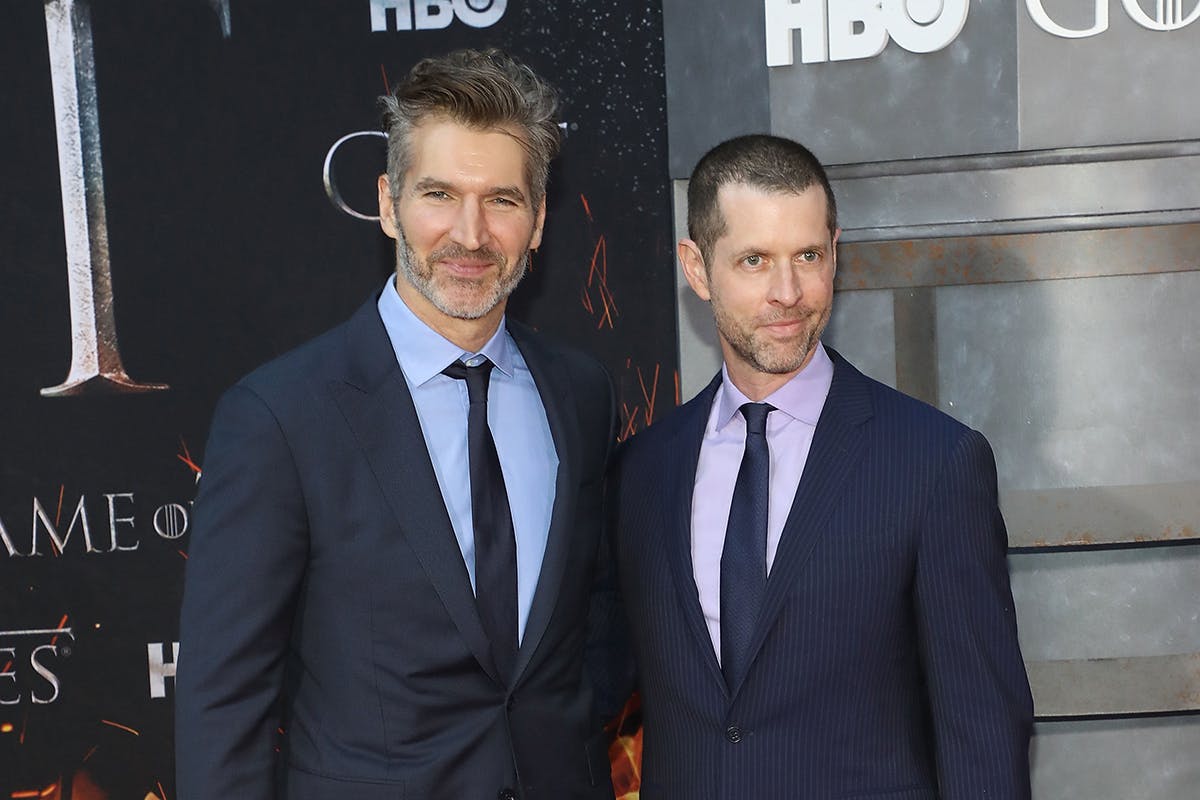 Game of Thrones showrunners David Benioff and D.B. Weiss likely won't need to search for work following the series finale. The creators of one of the most celebrated shows in television history have been tasked with writing the next Star Wars film. Disney CEO Bob Iger made the announcement this week, as the company is reportedly already hard at work on the next installment in the Star Wars franchise, following this year's The Rise of Skywalker, which premieres in December.
According to Disney's recently-shared release schedule, the Rise of Skywalker followup isn't slated to arrive until 2022. Beginning in 2022, Disney will be delivering three currently untitled Star Wars movies on the pre-Christmas weekend every other year. Furthermore, Disney's new Disney+ streaming service will be housing new Star Wars content to keep fans engaged in the meantime.
Nonetheless, coming off of the eighth and final season of Game of Thrones, creators David Benioff and D.B. Weiss have no doubt landed a monumental gig in Star Wars. Be sure to check back with us for more surrounding their upcoming project.