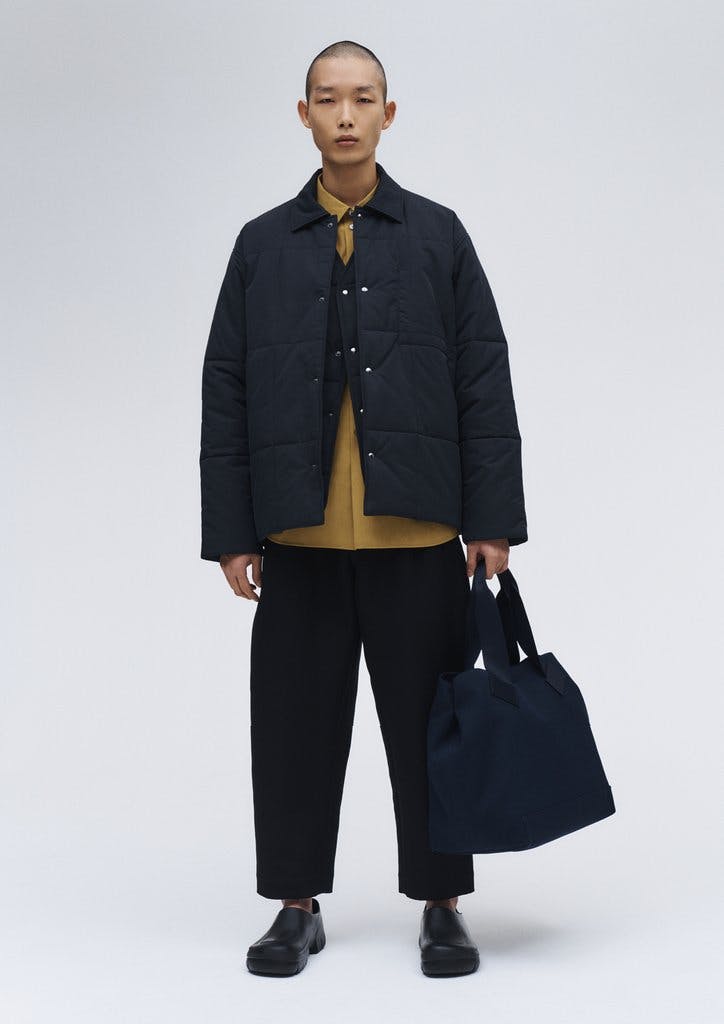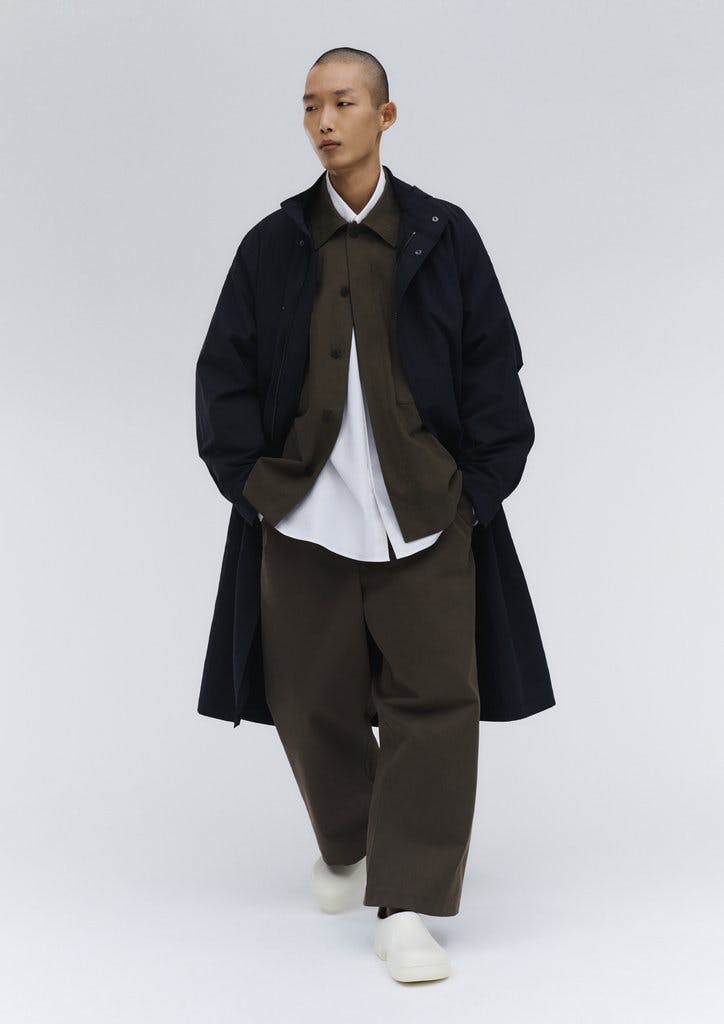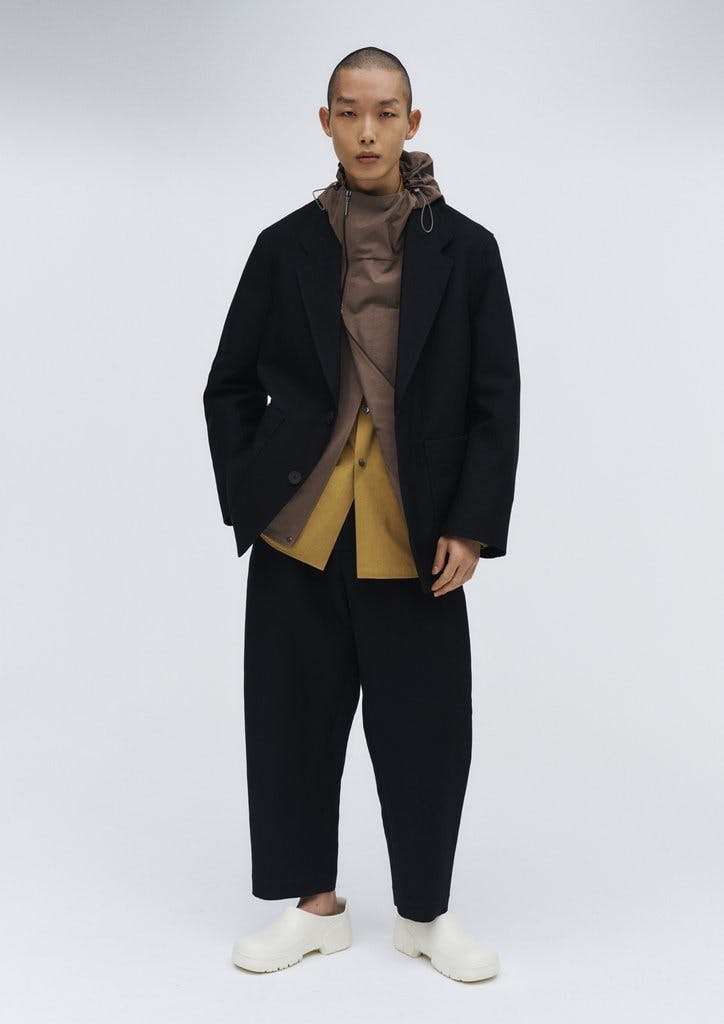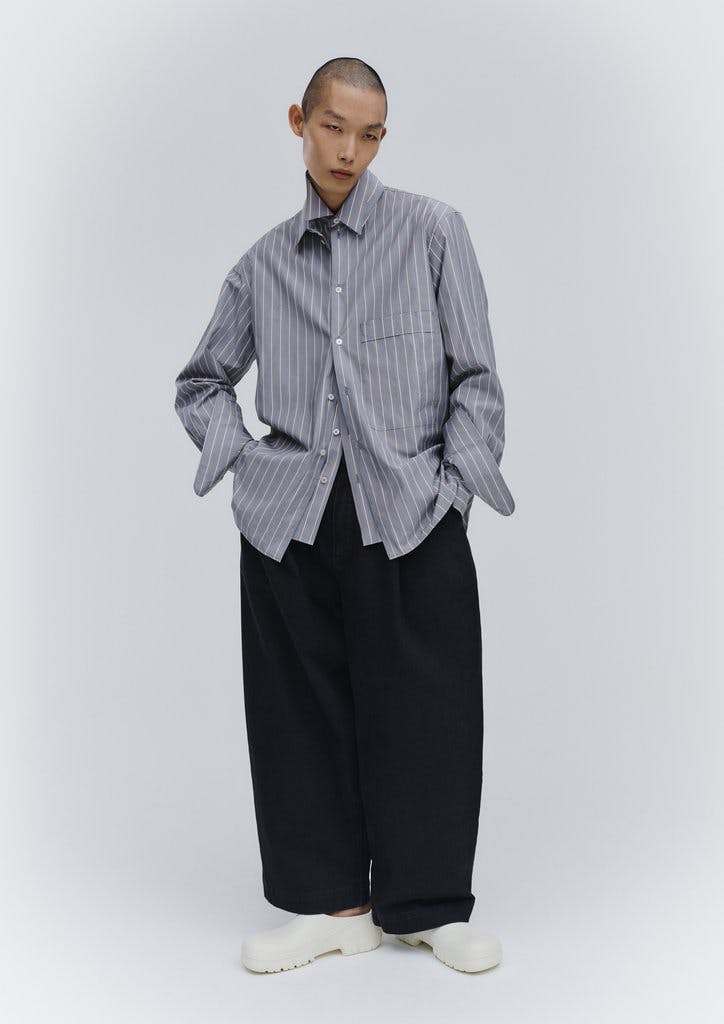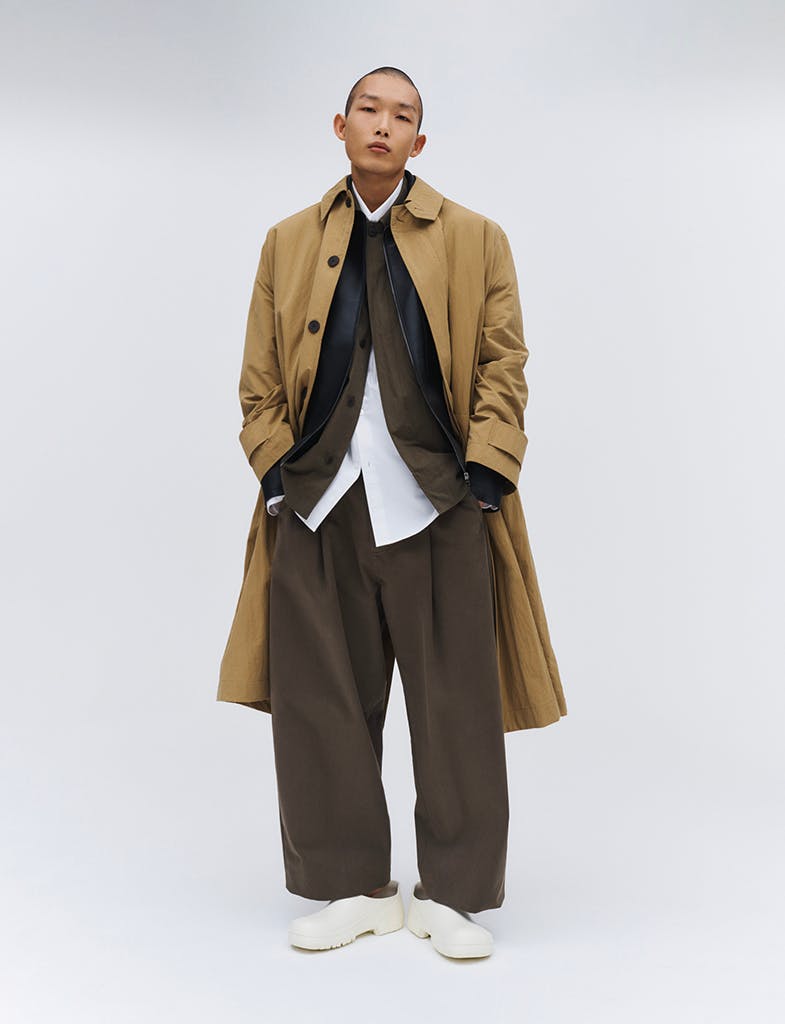 Brand: Studio Nicholson
Season: Fall/Winter 2021
Key Pieces: There'll soon be some new additions to its leather program, but you can't go wrong with Studio Nicholson's classic oversized shirting and voluminous trousers. Waist-length liners and puffer shirts make easy toss-on/toss-off outerwear as the temp dictates.
Buy: Studio Nicholson, Browns, MATCHESFASHION.COM
Editor's Notes: Nick Wakeman's Studio Nicholson has been quietly producing some Britain's finest menswear, following in the footsteps of other brilliant Brits like Margaret Howell and Katharine Hamnett, who breathed new life into stodgy staple garments with innovative craft, slouchy-cool silhouettes, and unpretentious aesthetics. For FW21, Studio Nicholson is letting it all hang out, loosening up its own always-relaxed shapes even further for some very laid-back cold-weather styling.
At the core of Studio Nicholson is a paean for modularity, an urging for people to buy less and wear their favorites more. The Studio Nicholson muse wears basically the same thing in summer or winter, just layered up or dressed down as the weather dictates. Thus, Studio Nicholson's collections often reiterate familiar territory with a new twist, relaxing the fit of its shirts or testing out new weather-resistant textiles for its oversized, pleated trousers.
Studio Nicholson's elevated uniform is all about familiar shapes imbued with advanced fabrication and thoughtful touches — like unexpected drawstrings, easy-access patch pockets, snap buttons — that make the timeless bits feel fresh. Plus, there are also some new seasonal silhouettes: FW21 sees the introduction of featherweight eco-down vests, ultra-fuzzy knitwear, and trousers that are either a little more or less tapered than some of the Nicholson signatures.