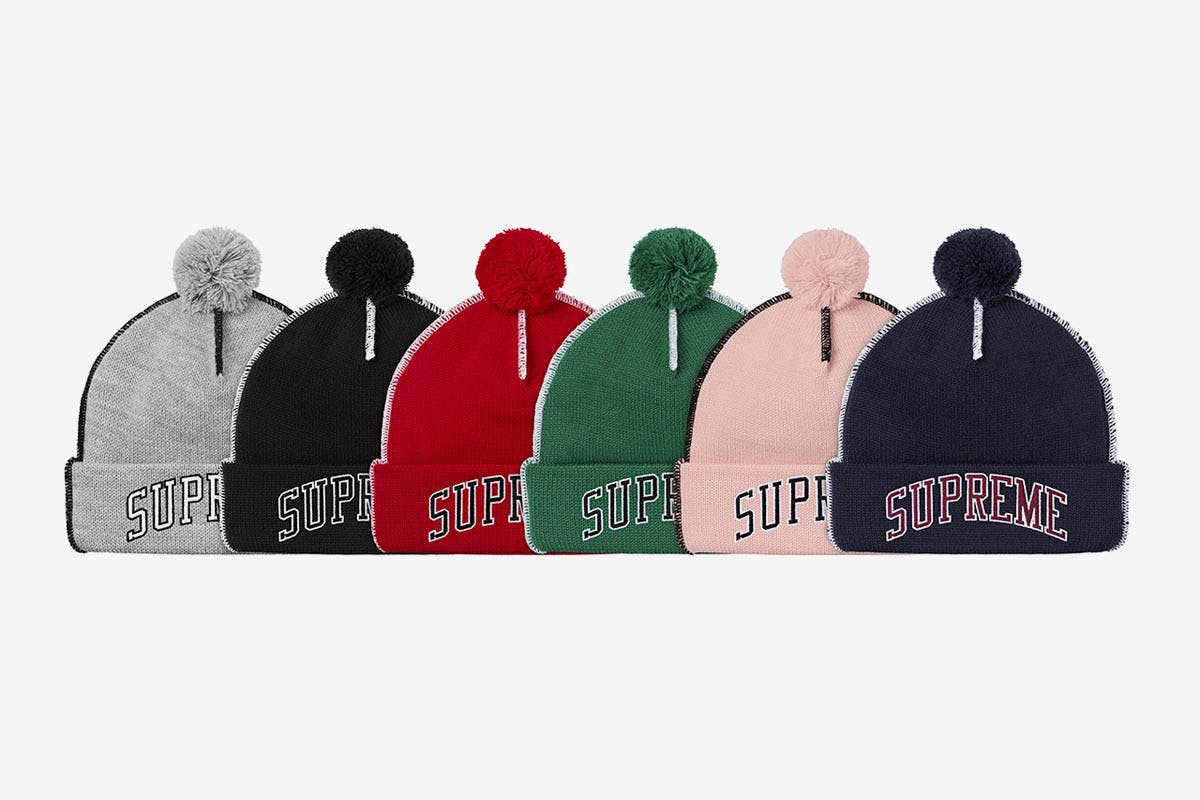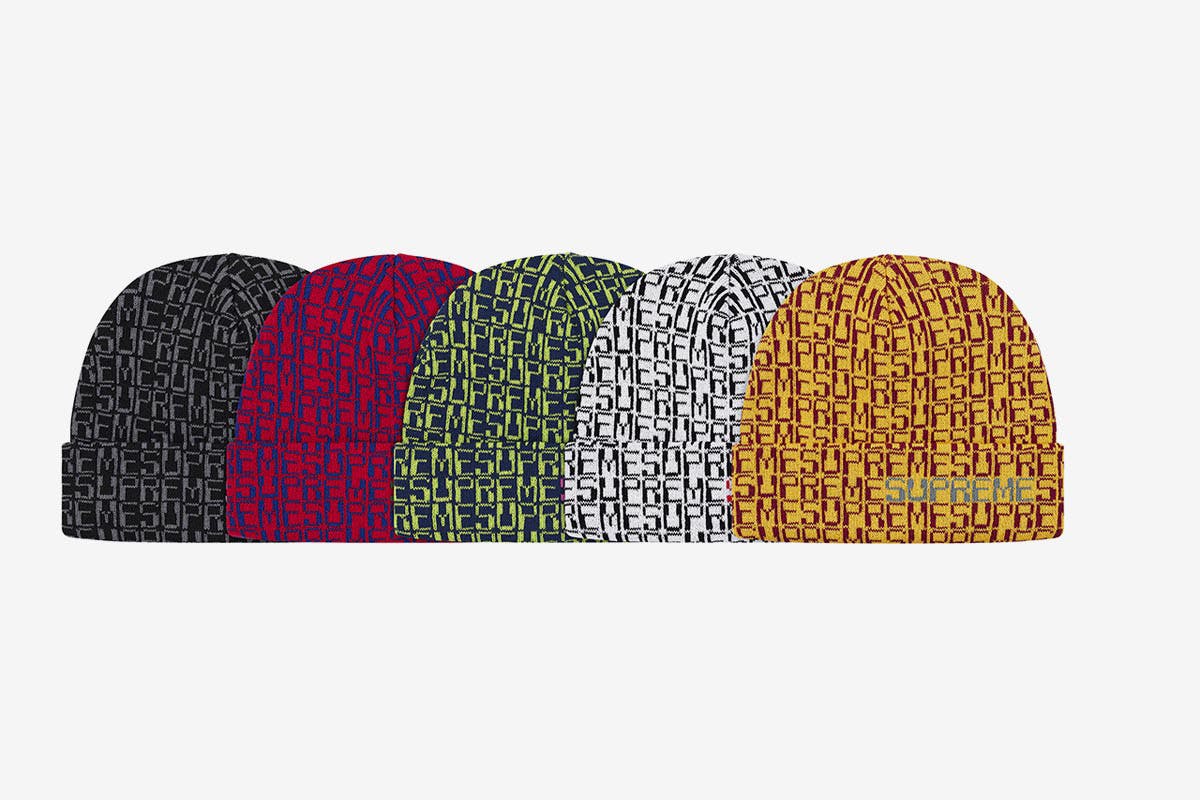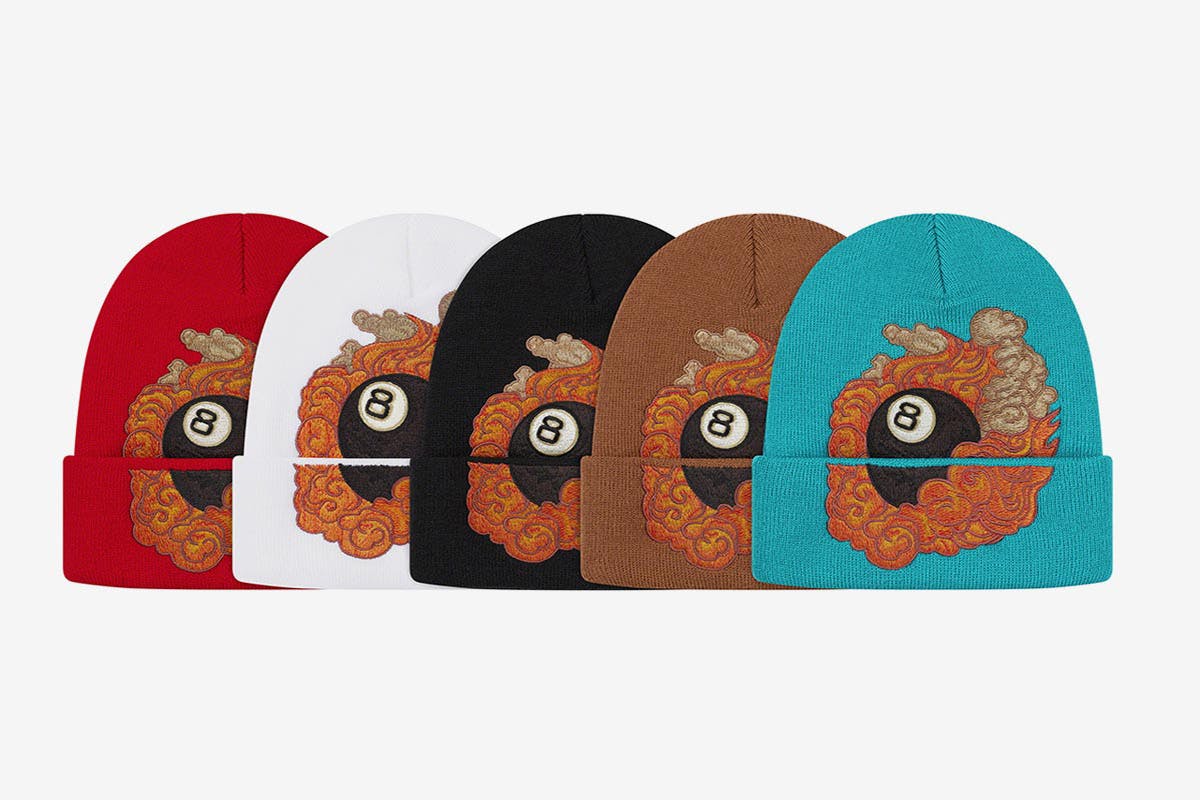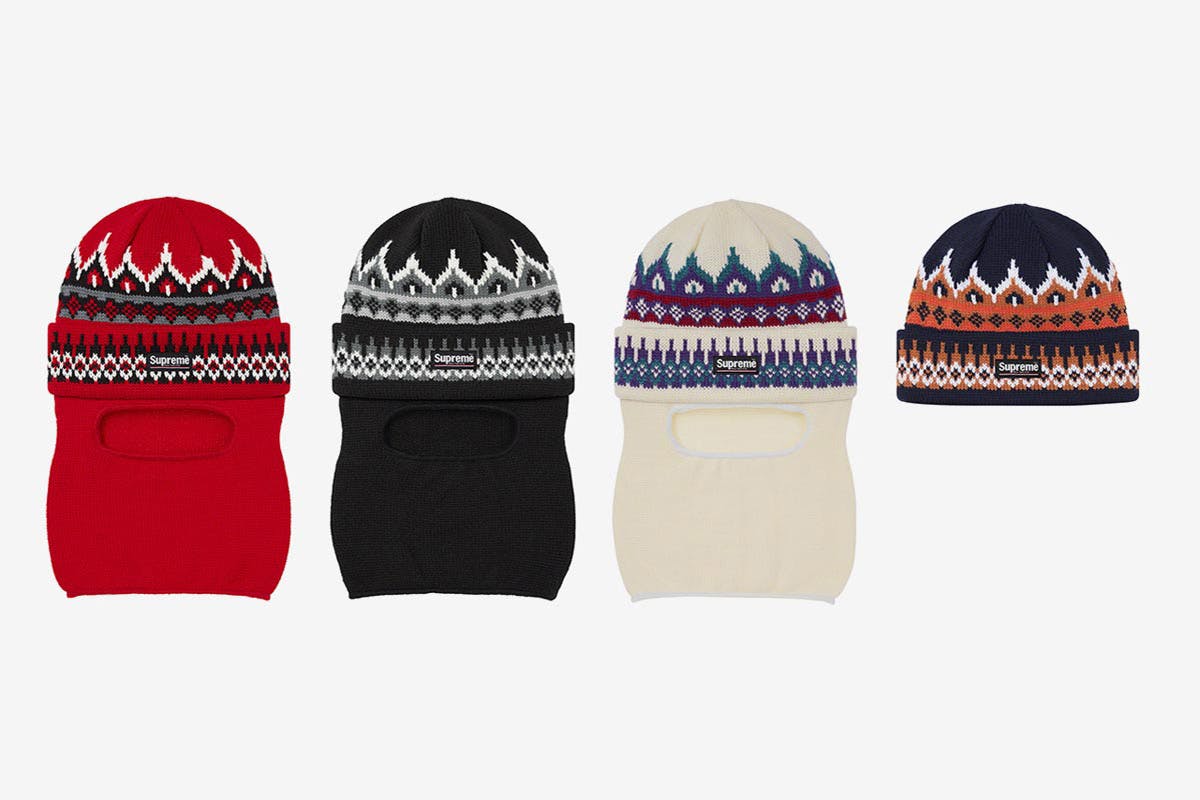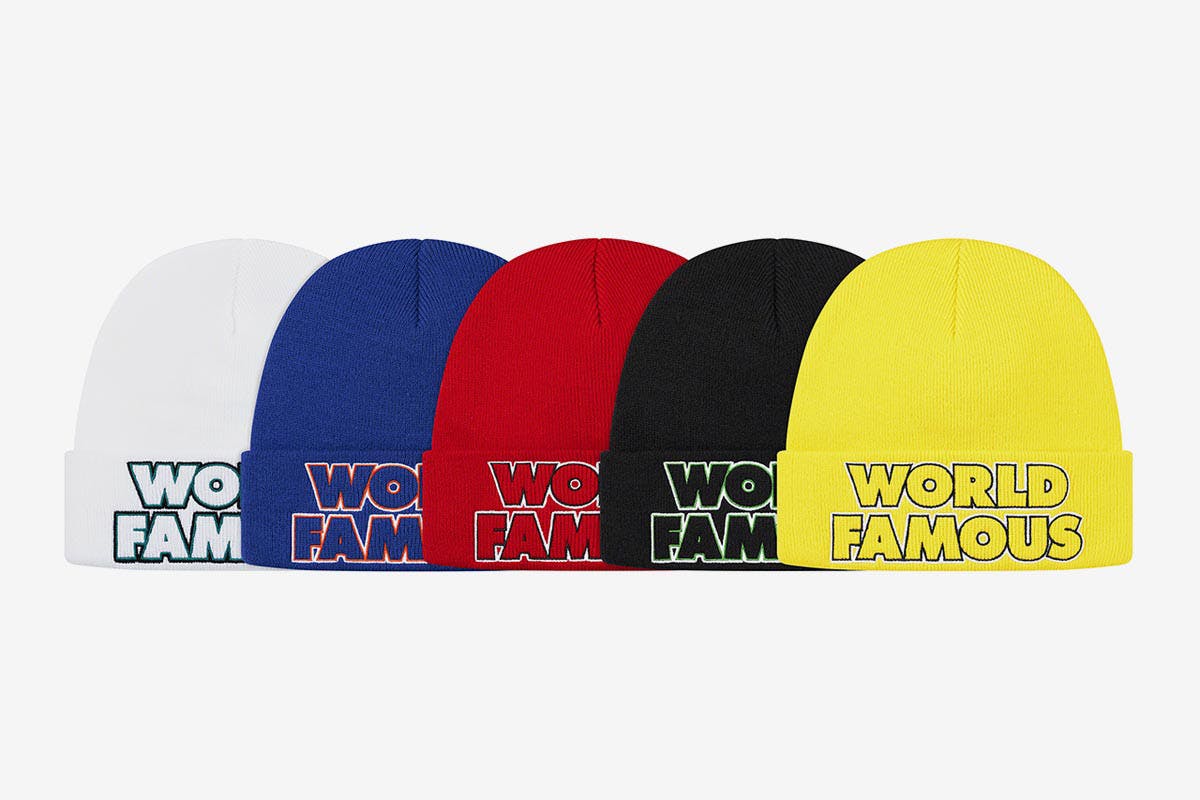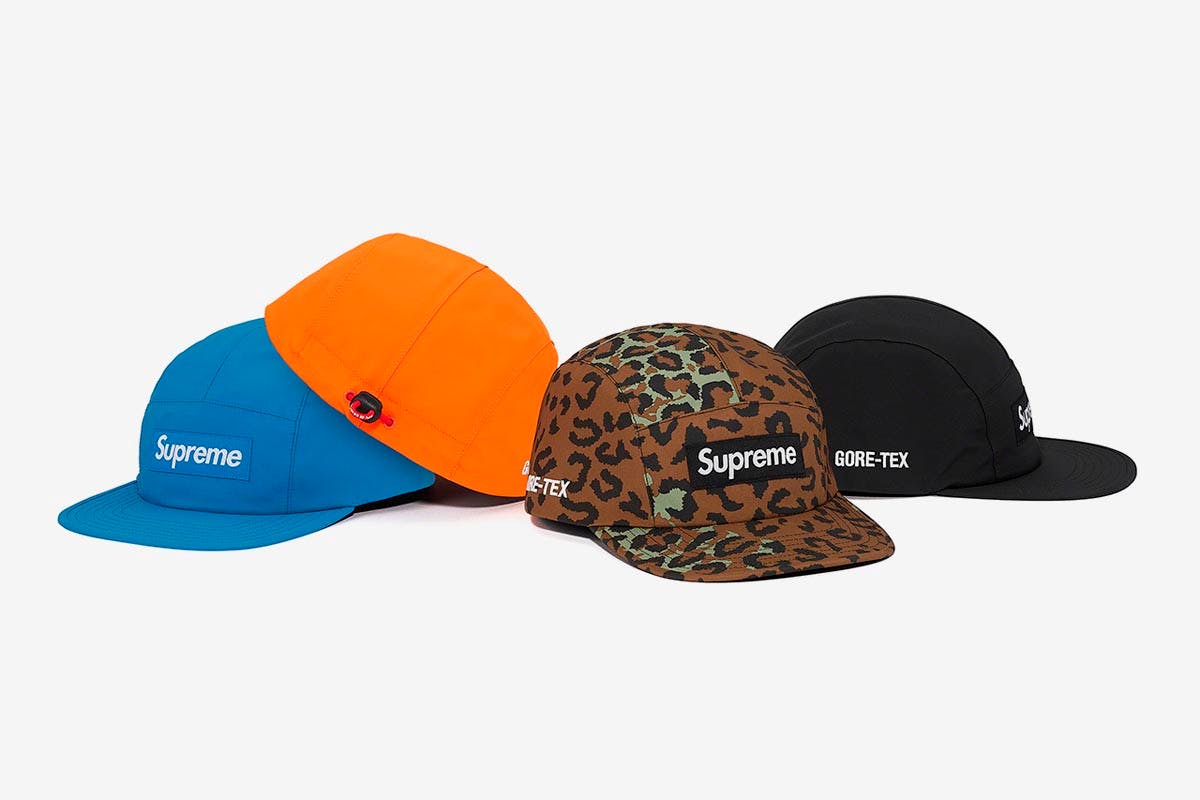 Brand: Supreme
Season: Fall Winter 2019
Key Pieces: There's a lot of sick headwear in the FW19 drop, with standouts including (but not limited to) the tiger and floral print caps, red patent bucket hat, and leopard print camp hat.
Release Date: In-store on August 22 and online August 26
Buy: Supreme
Editor's Notes: If you're on the hunt for quality hats to keep your skull toasty this winter, look no further than Supreme's Fall/Winter 2019 collection, for it is laden with bangin' headwear options.
As we first saw in an earlier collection preview, the bucket hat vibe is still going strong this season, with a stripey option here that should be paired with a matching tee for full effect. GORE-TEX, laminate, and denim bucket styles are also available.
Elsewhere, the drop features camp caps, trucker hats, beanies featuring Box Logos, ushankas (Russian hats with ear-warmers), balaclavas, and more. Most of the styles in the collection boast large graphics — when Supreme branding isn't taking center stage, you'll find magic eight balls, "World Famous" text, New York City patches, and more.
For a bigger scoop of Supreme, watch below.