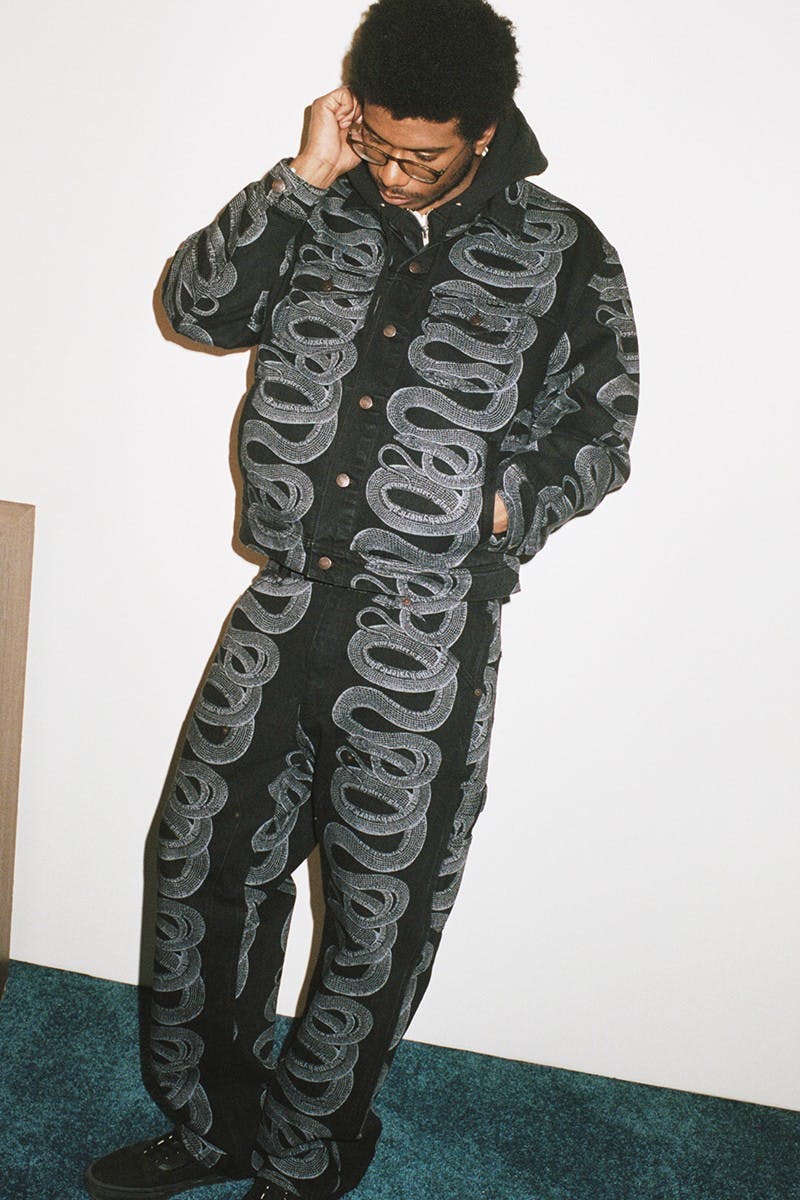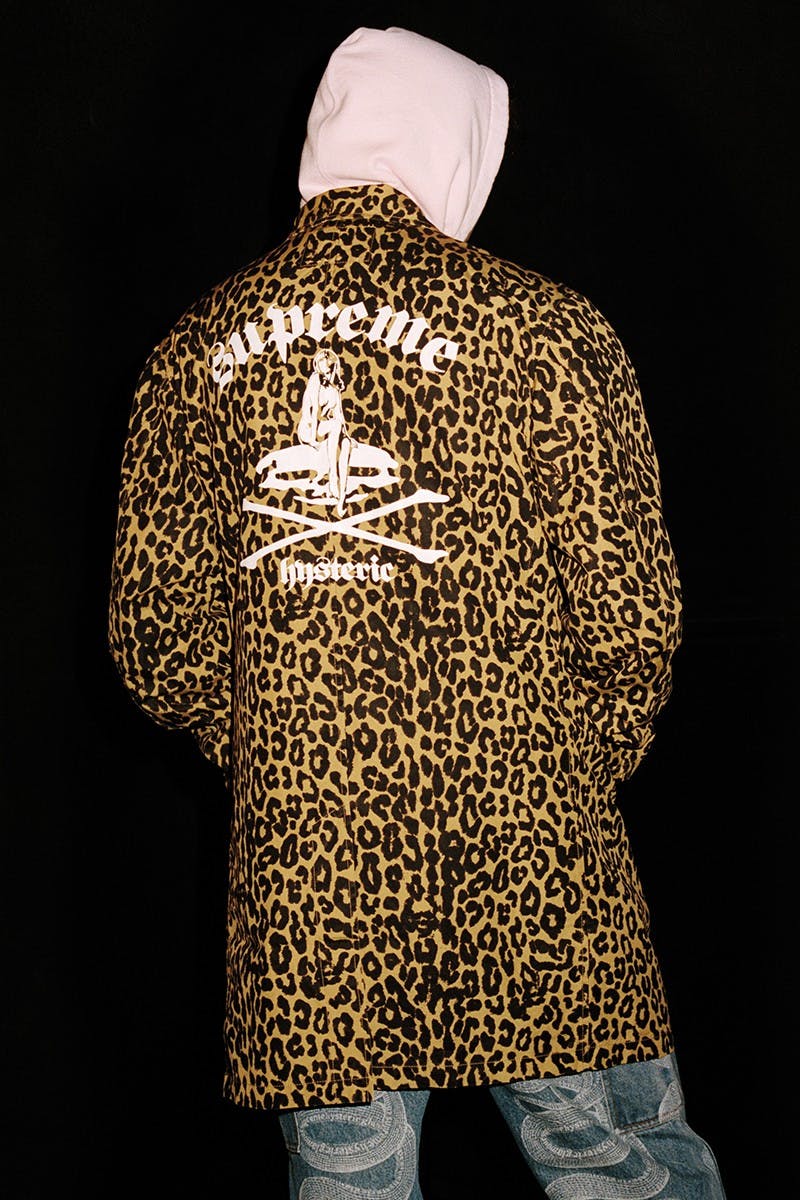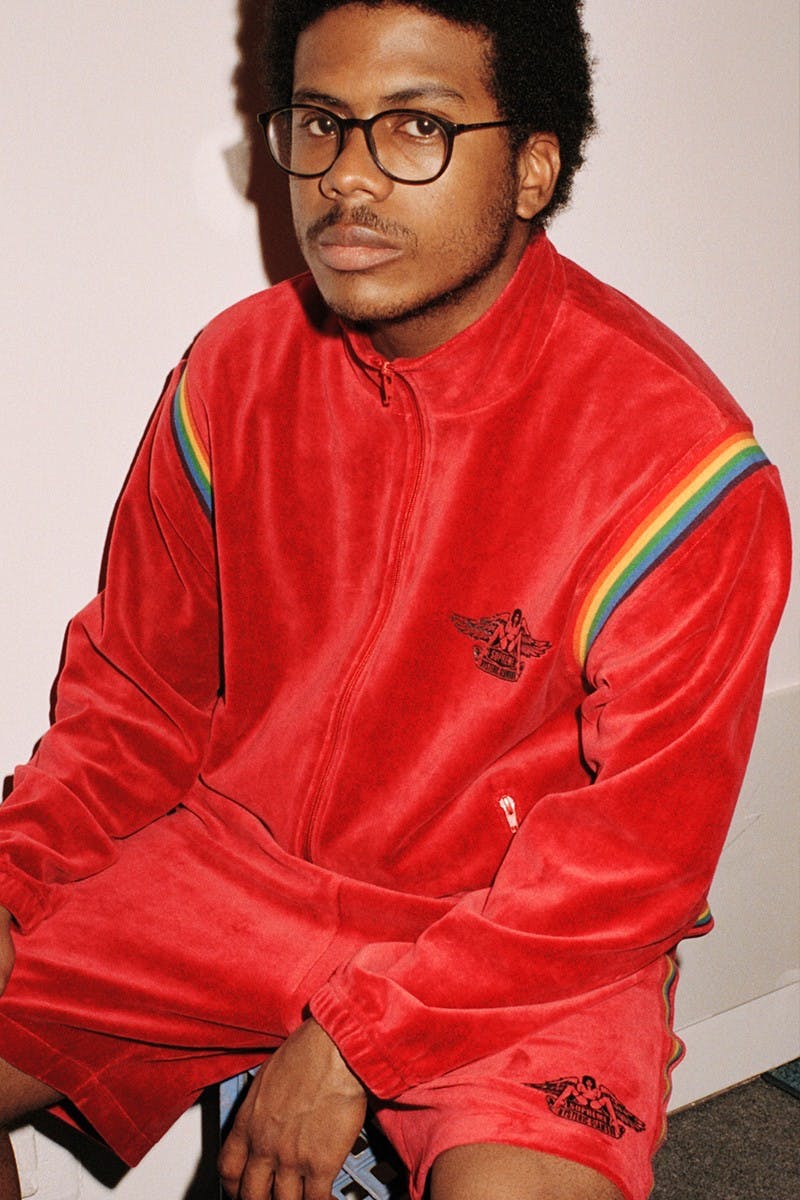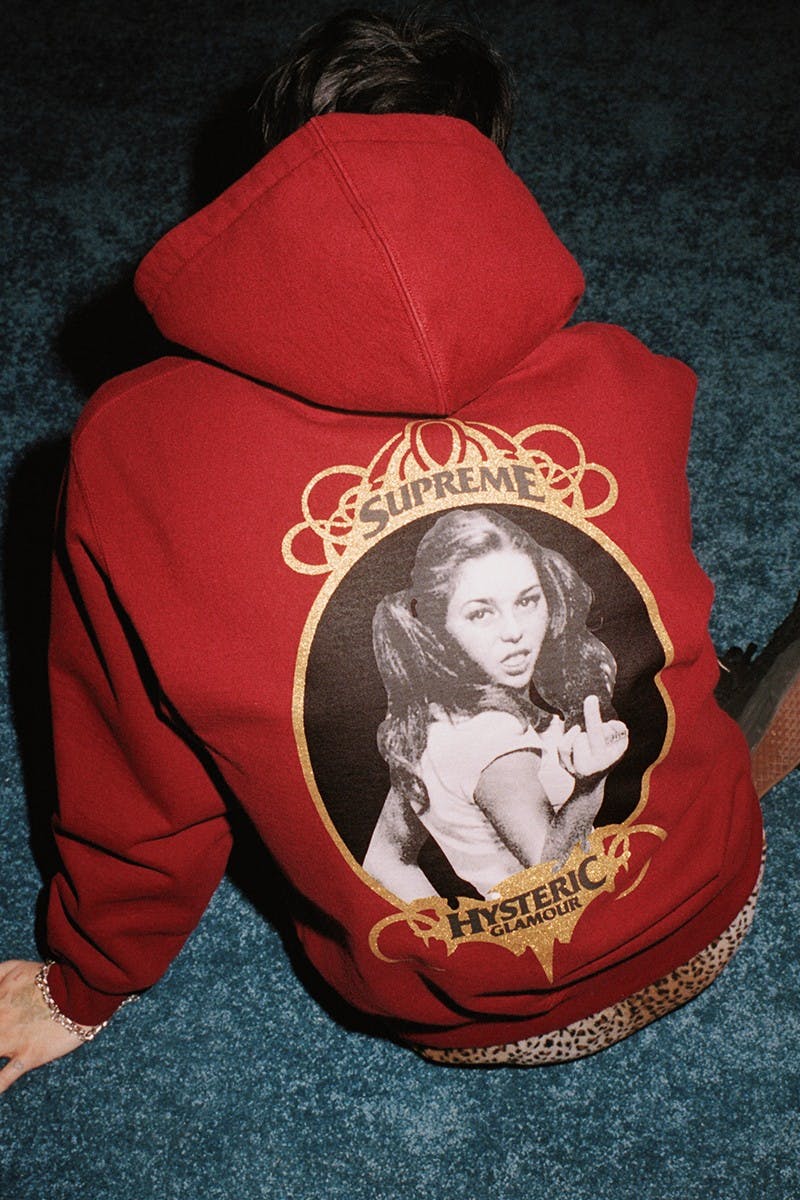 Brand: Supreme x Hysteric Glamour
Season: SS21
Key Pieces: Supreme has revived Hysteric Glamour's iconic denim snake print from the '90s. If you know you know.
Release Date:  Worldwide on March 18 at 11:00 a.m (ET)., and March 20 at 11:00 a.m. (JST) in Japan
Buy: Supreme
Editor's Notes: Supreme is back with its former collaborator, cult Japanese label Hysteric Glamour, for a wide selection of Spring/Summer 2021 offerings. As per the FW17 collab, the latest Supreme x Hysteric Glamour collection is packed with rainbows and expletives — it's not a collection for the faint of heart. Take a look below.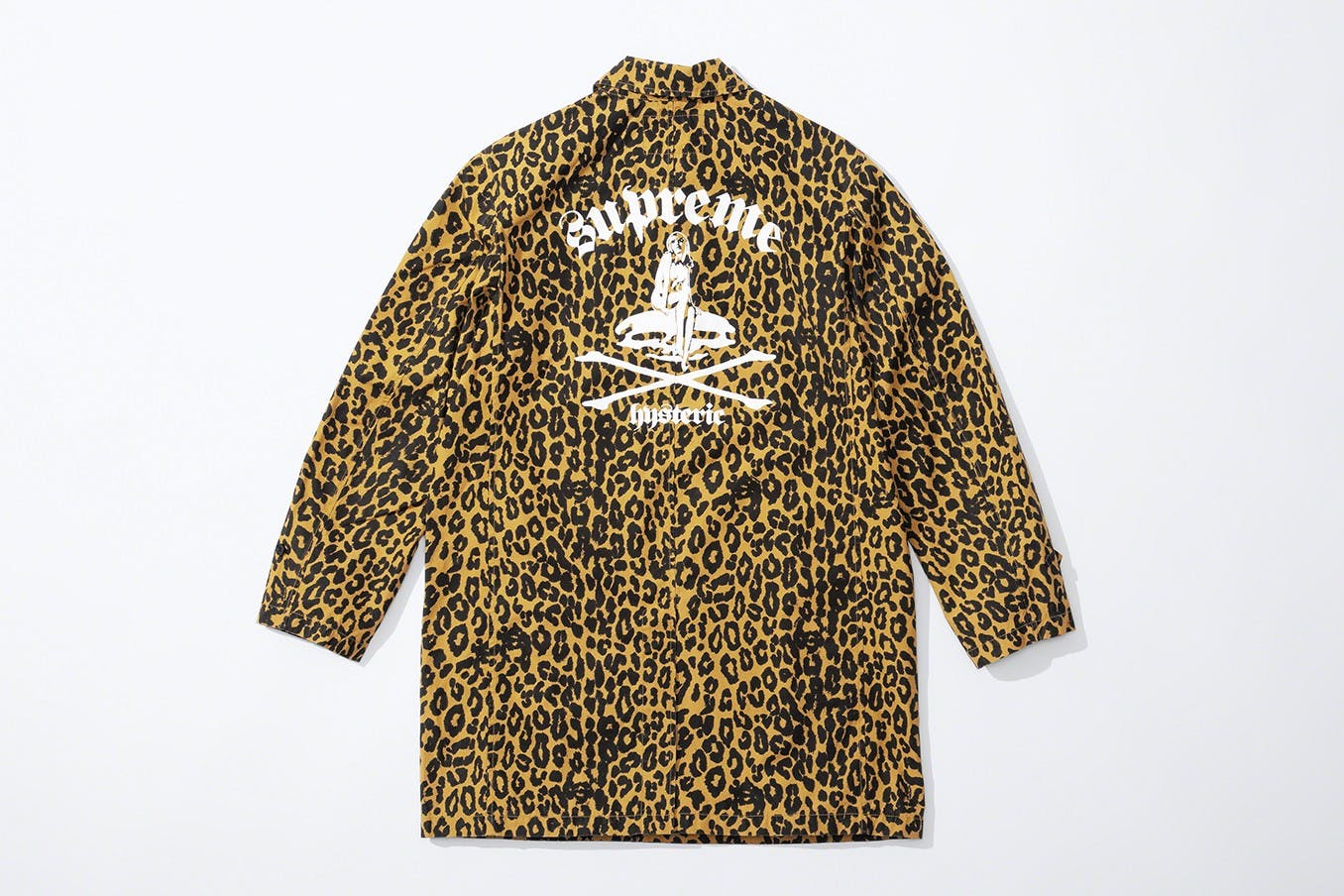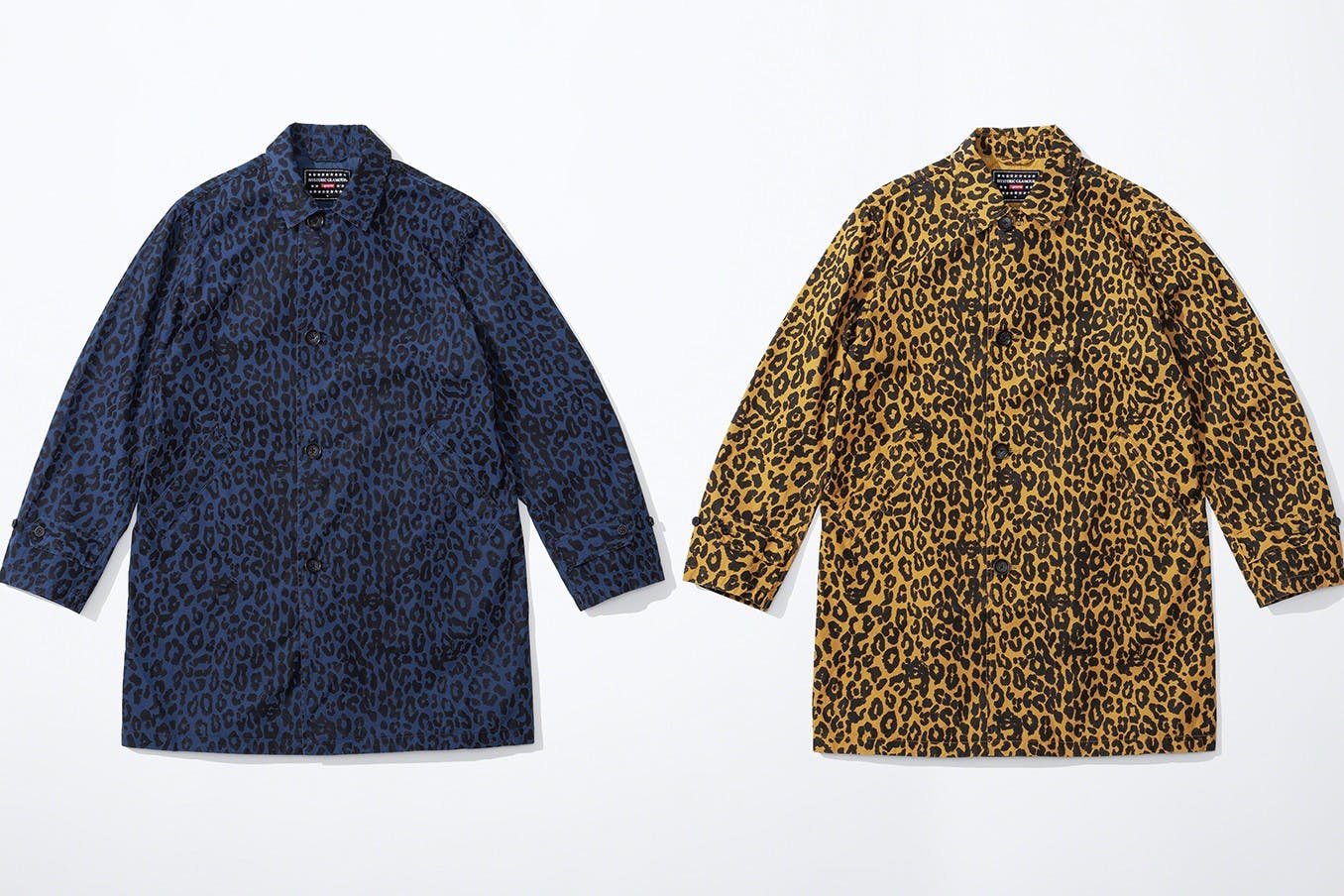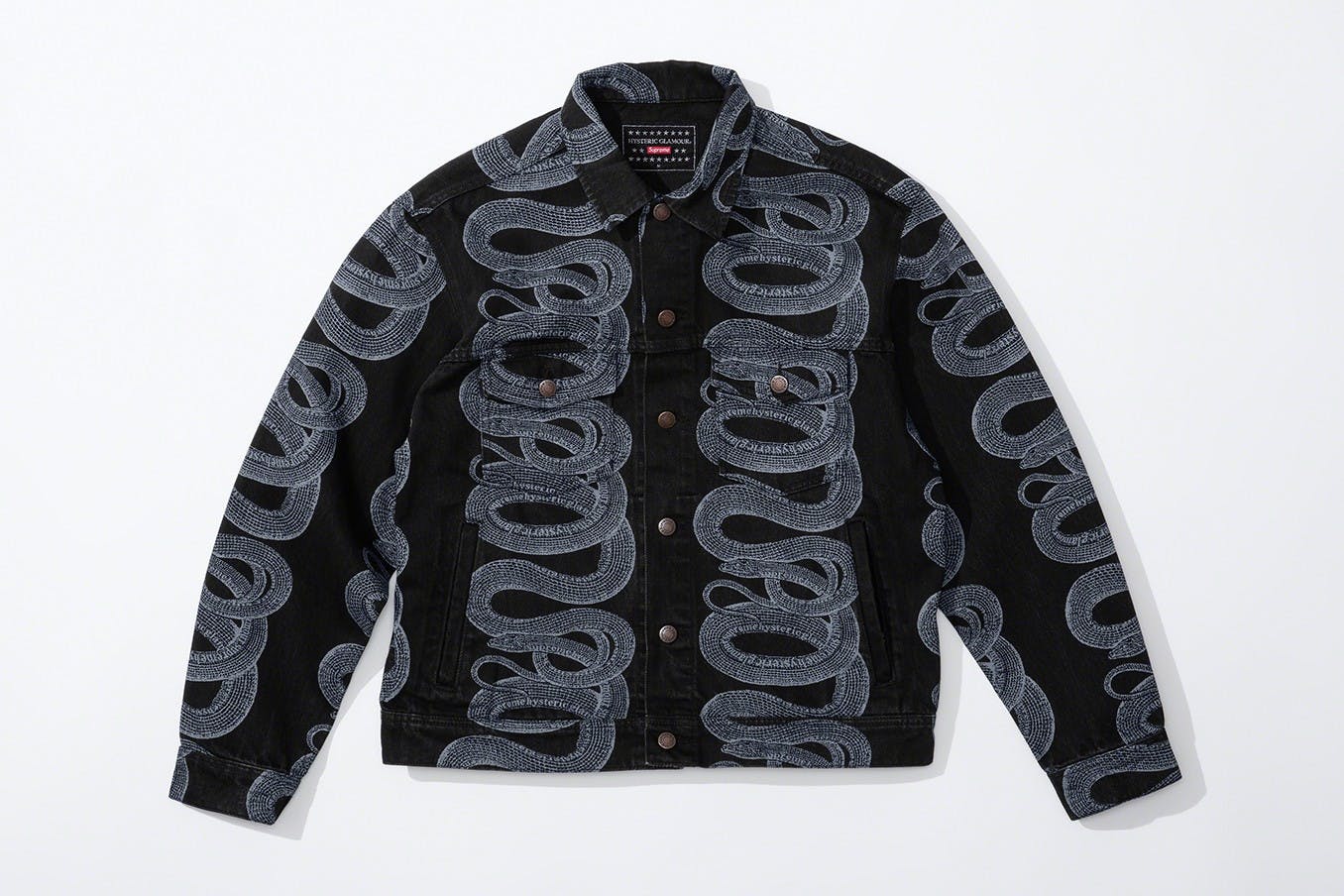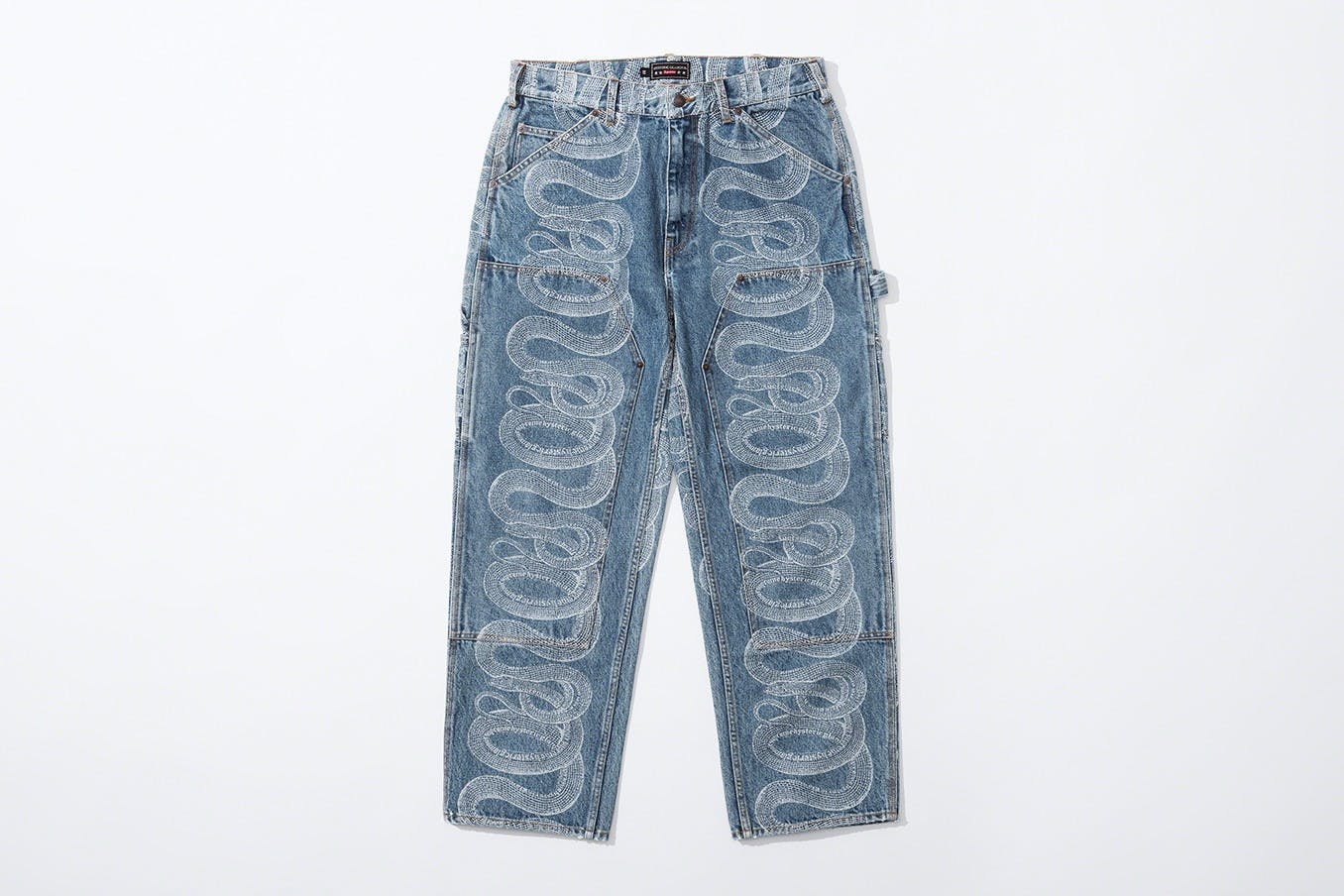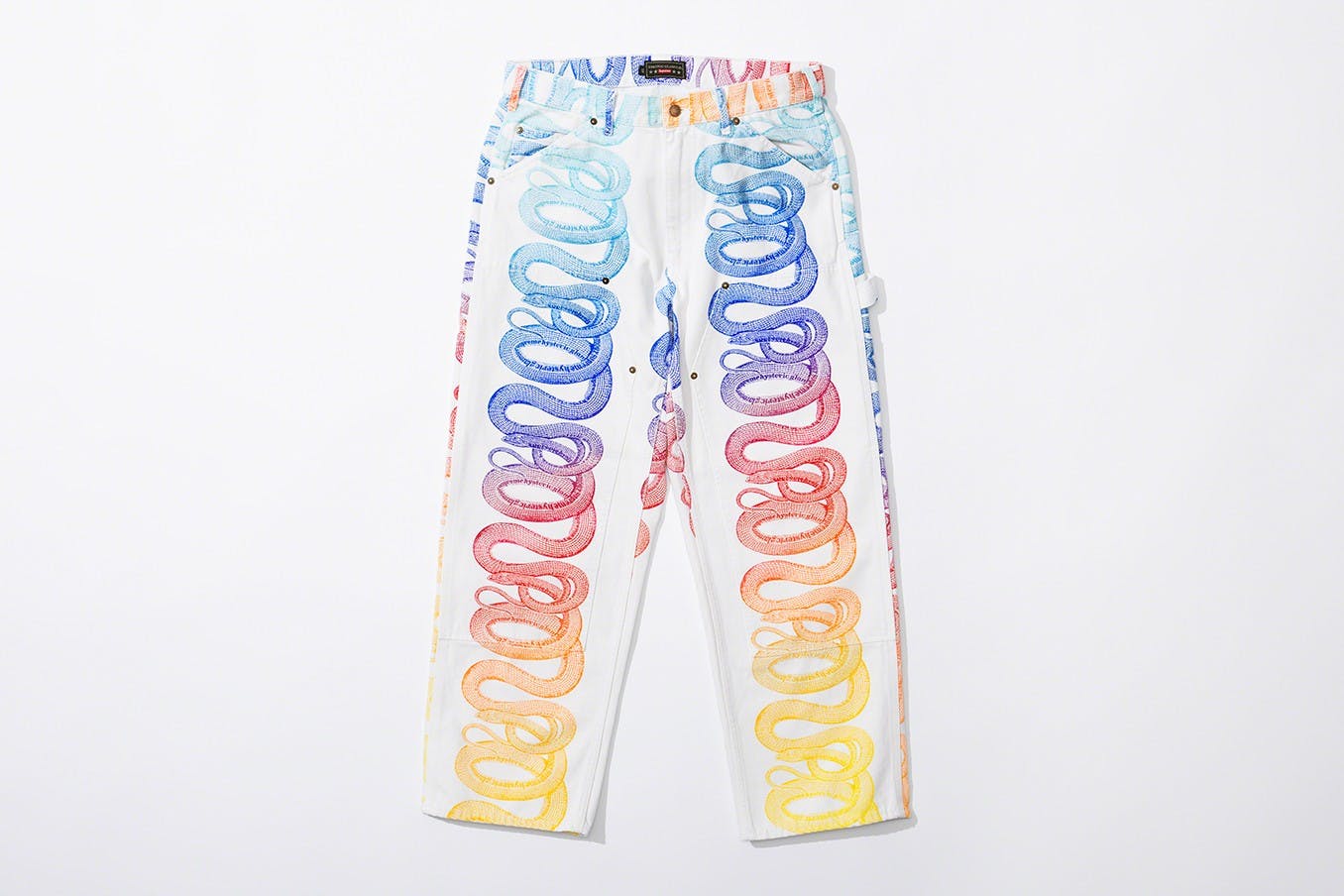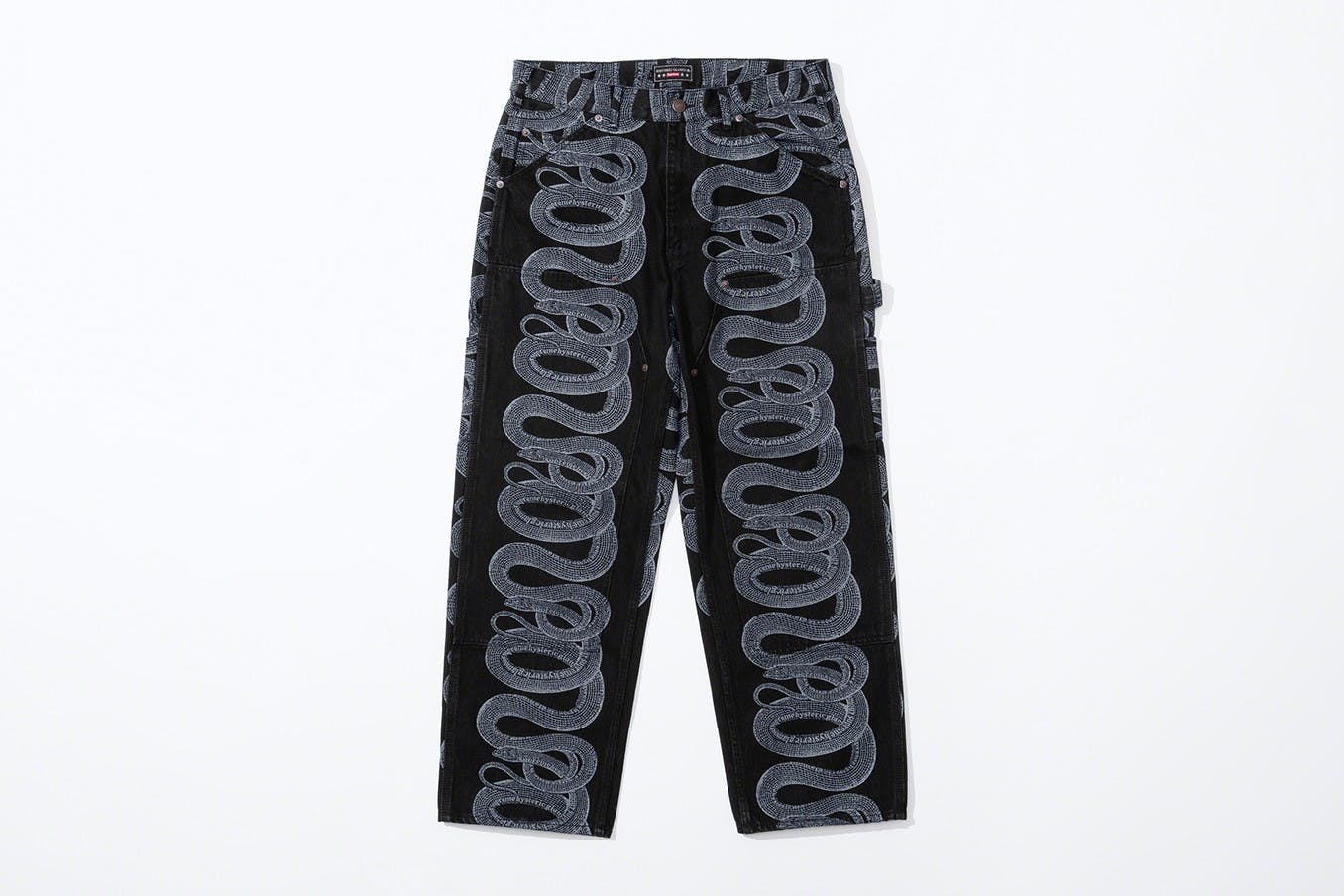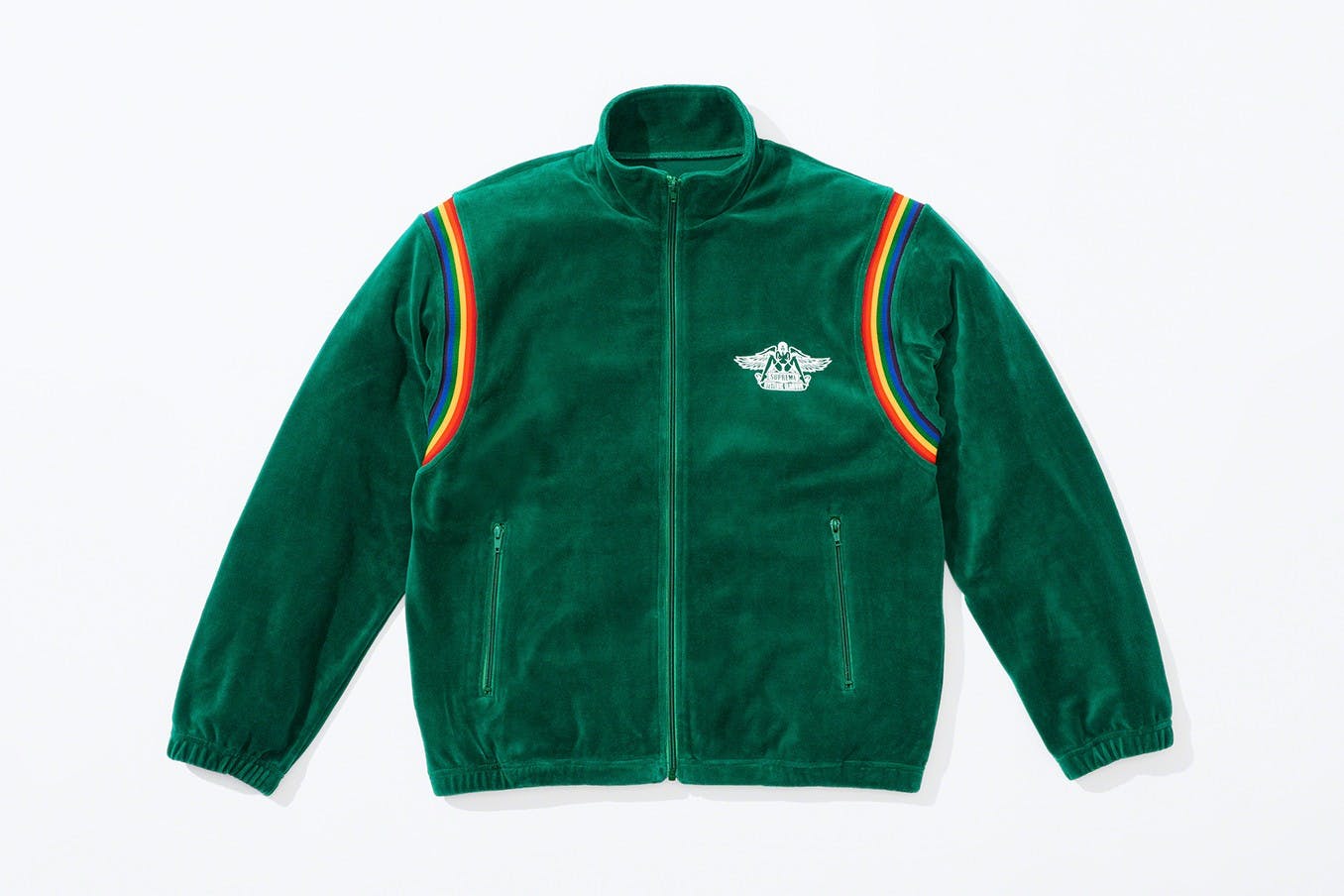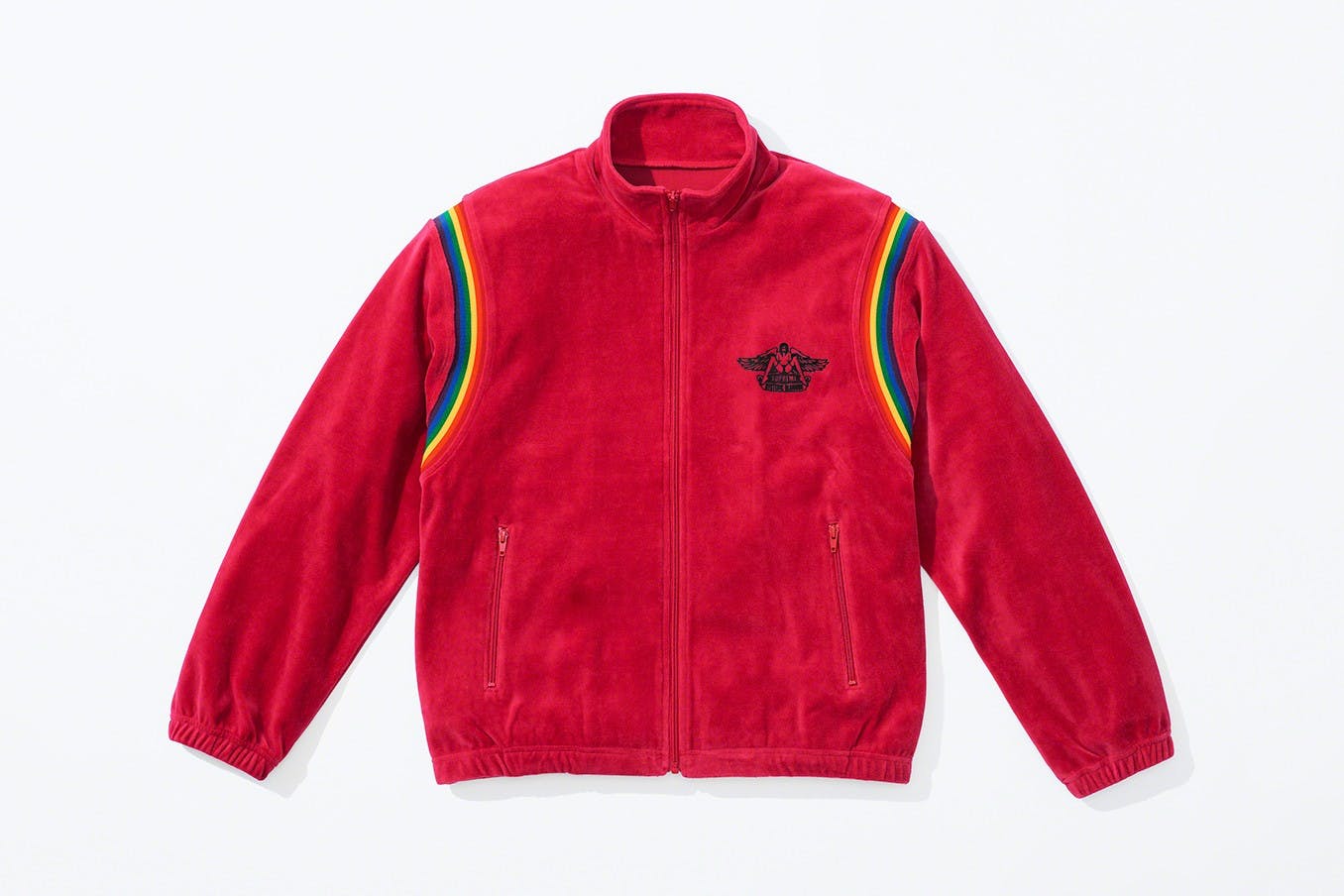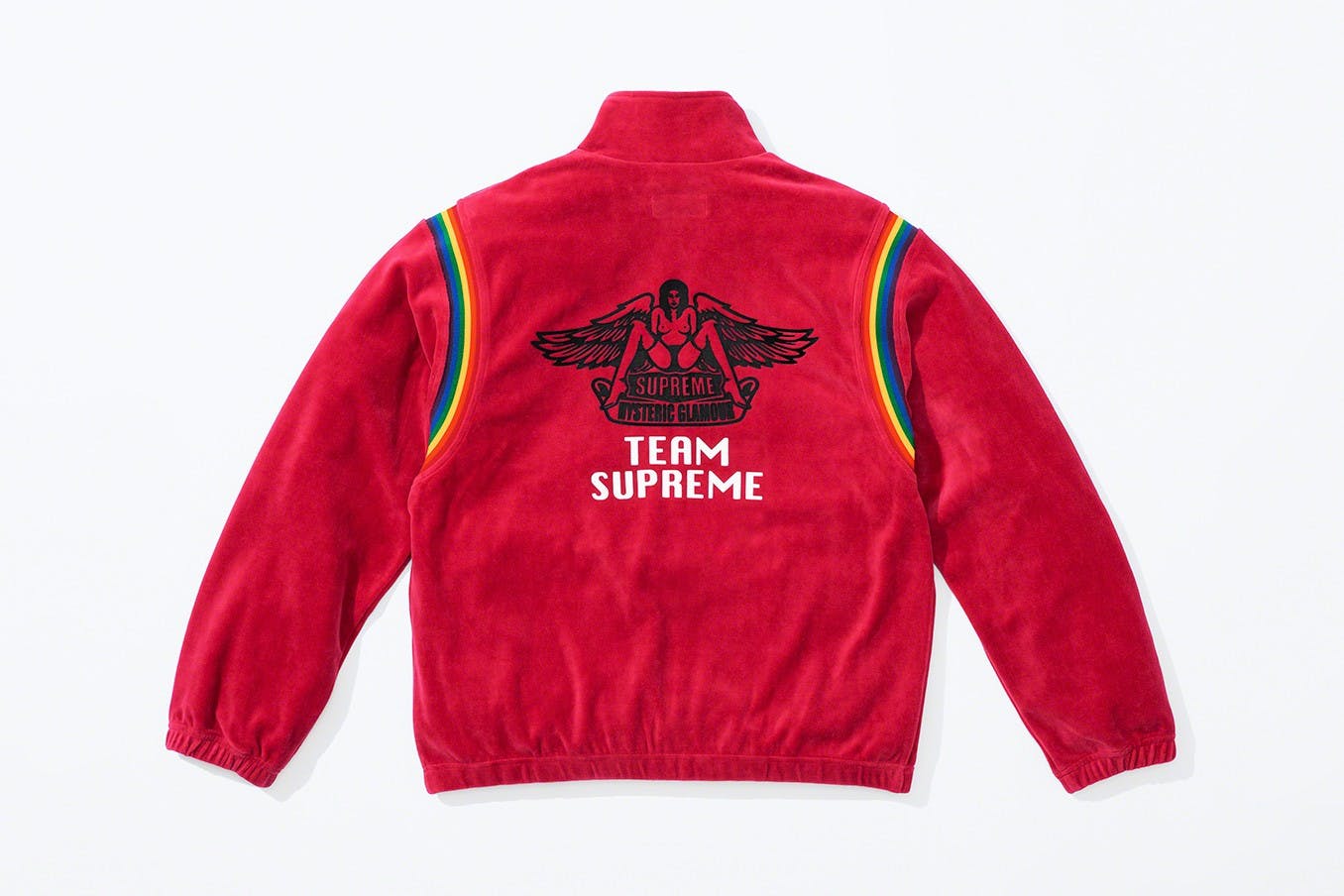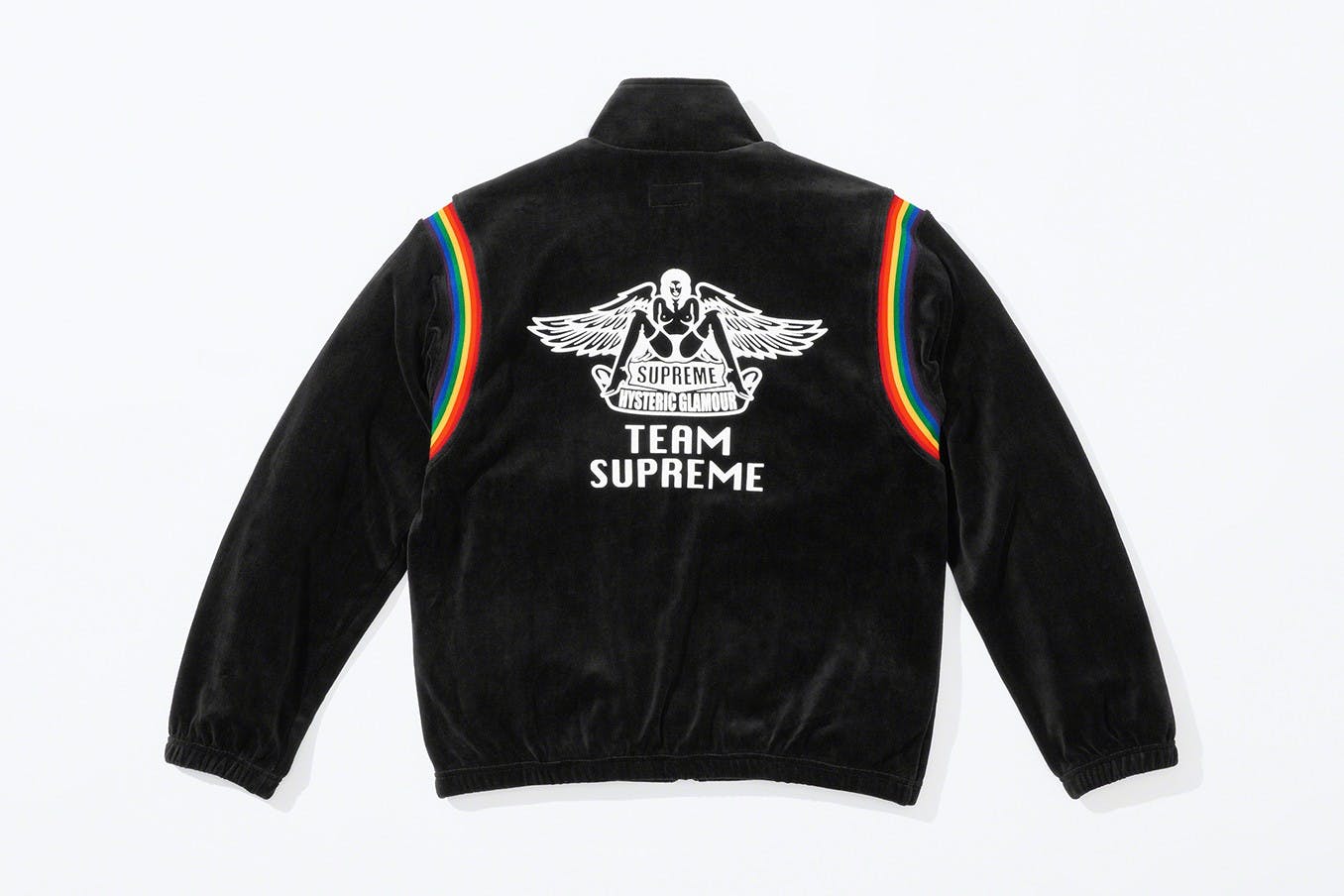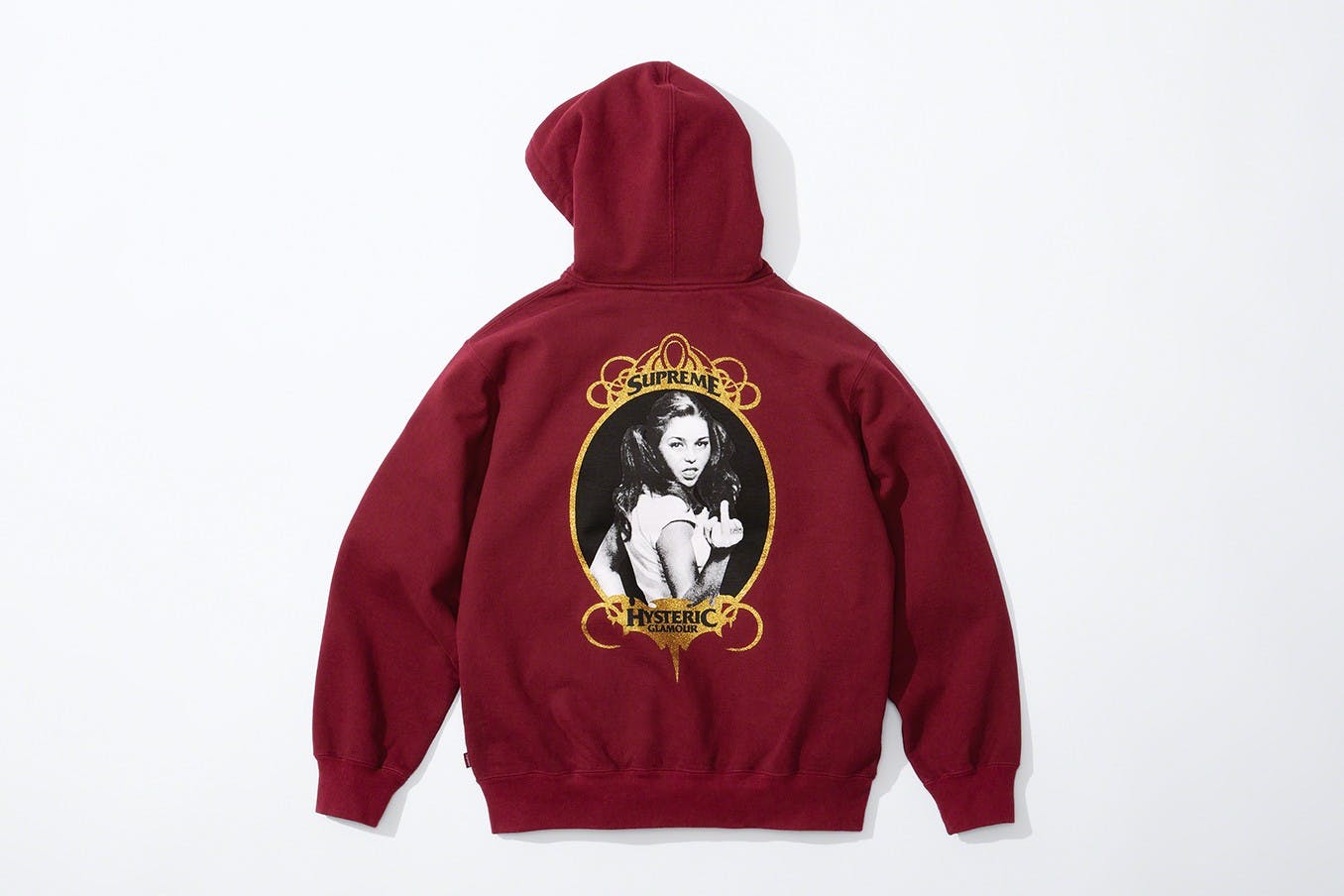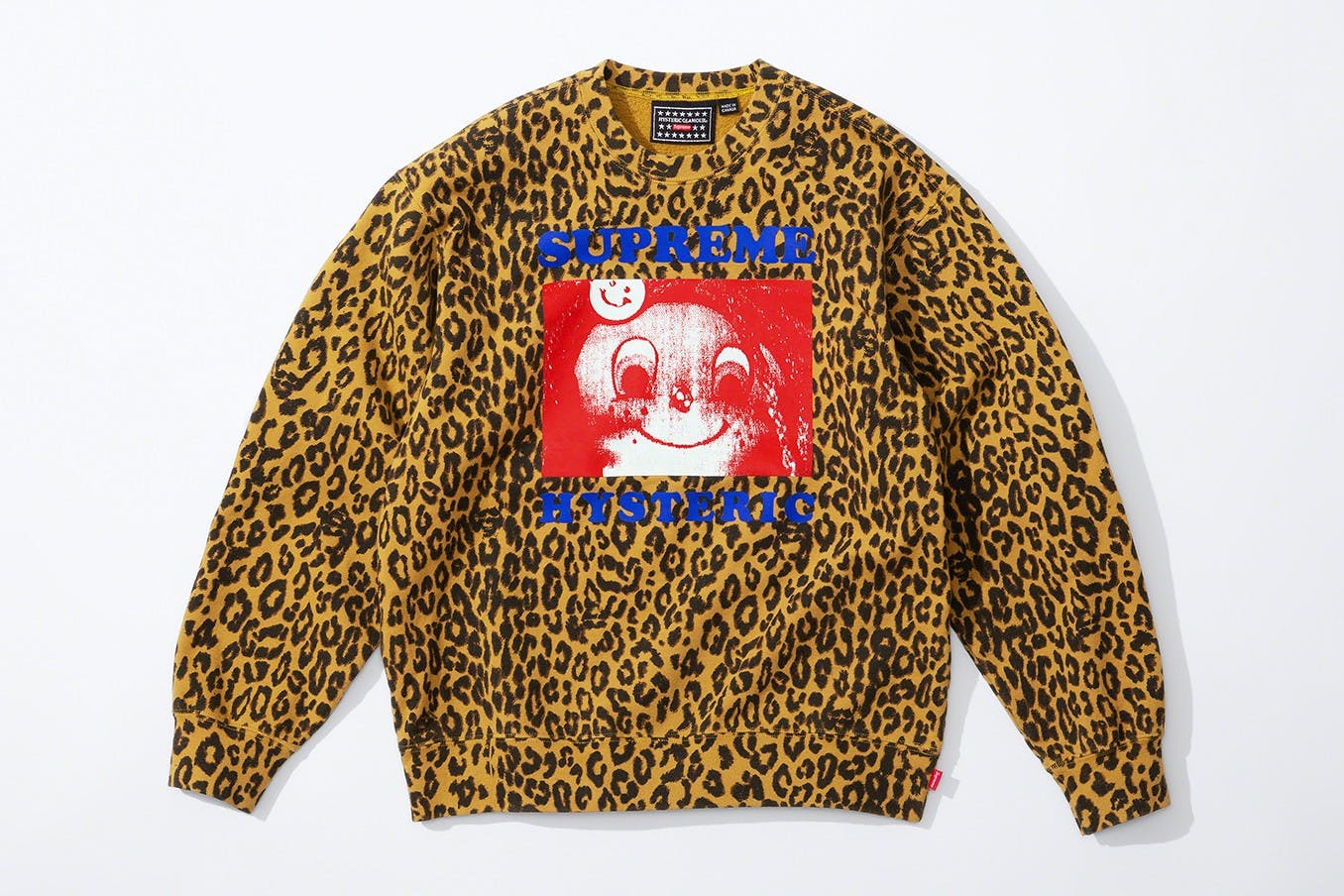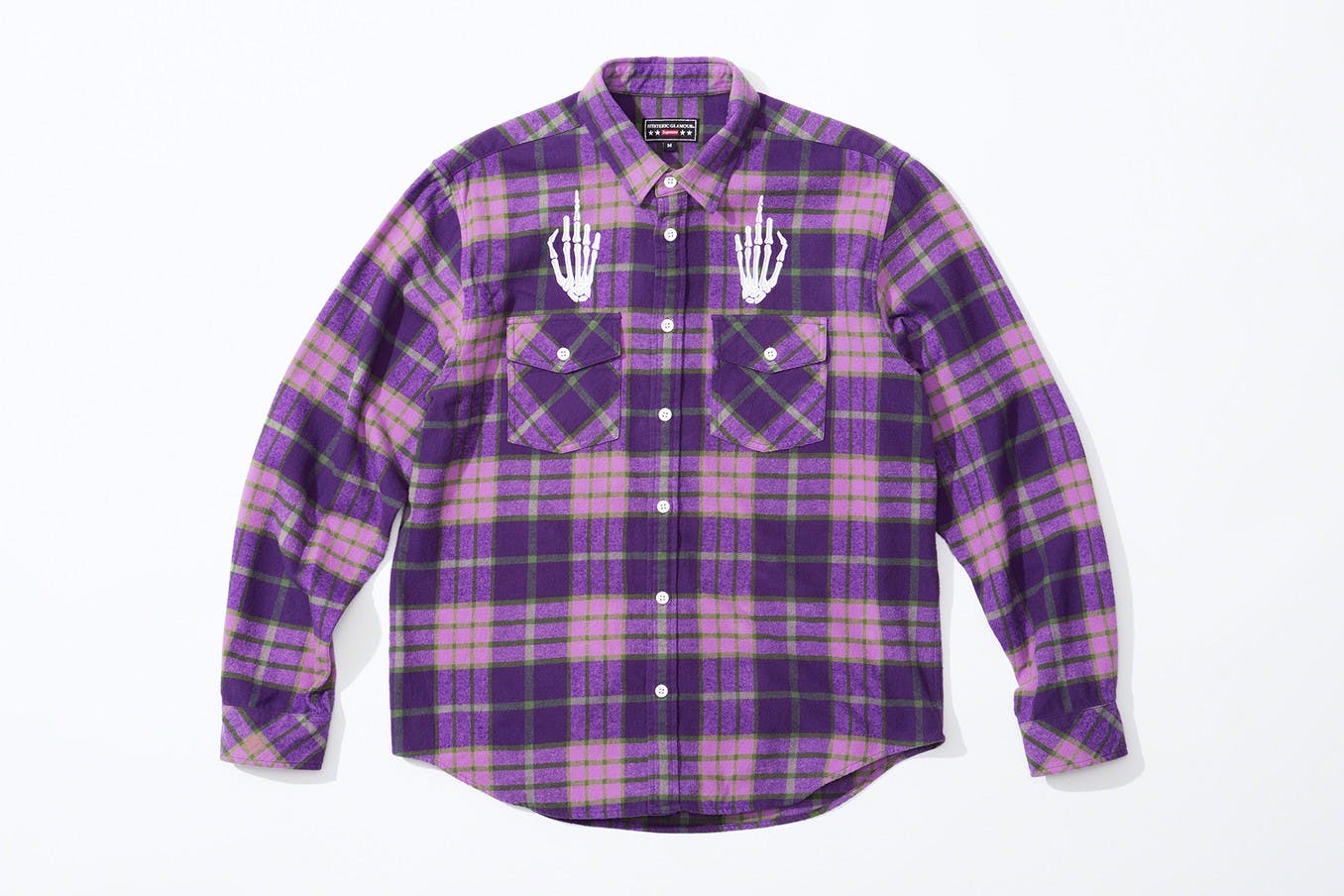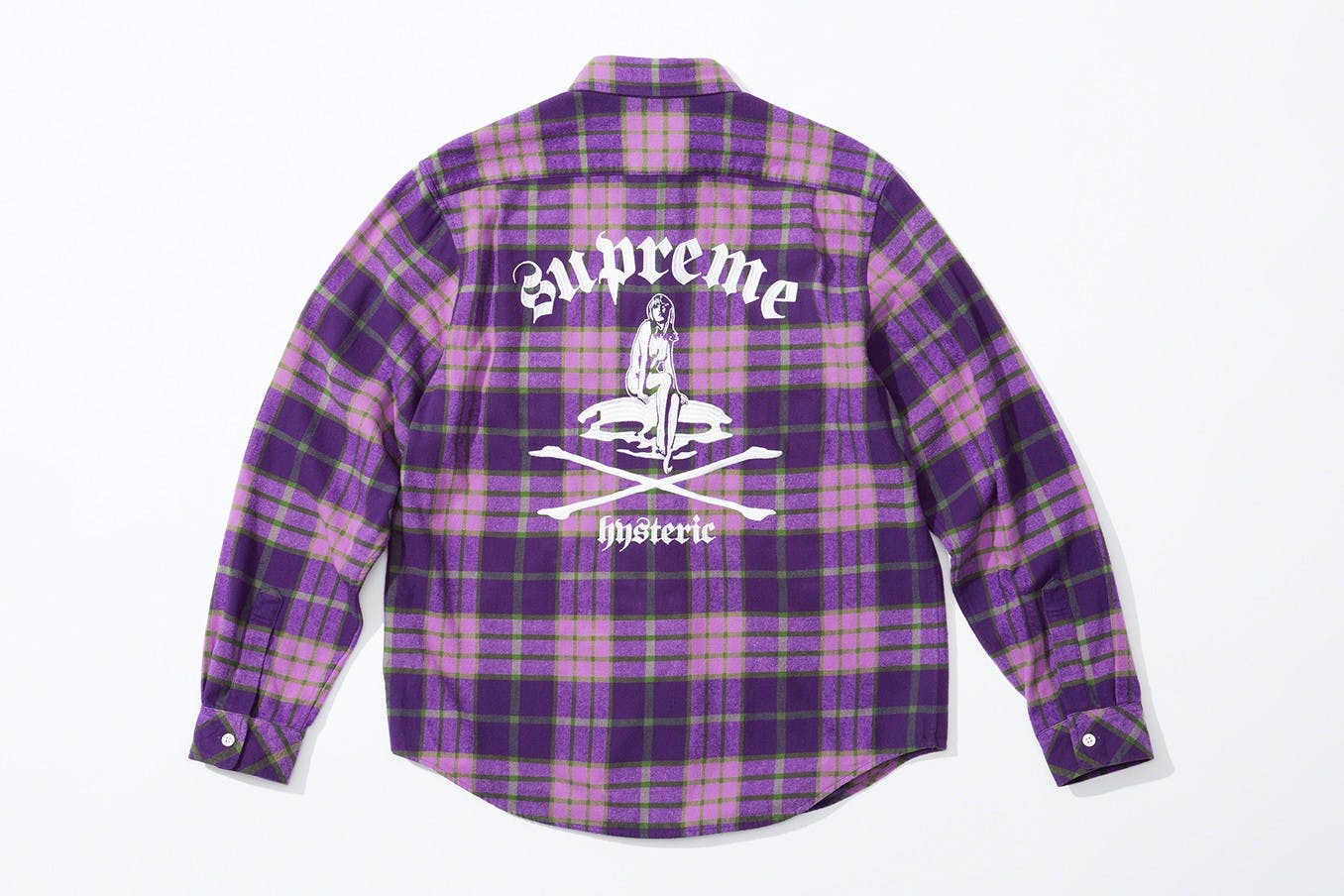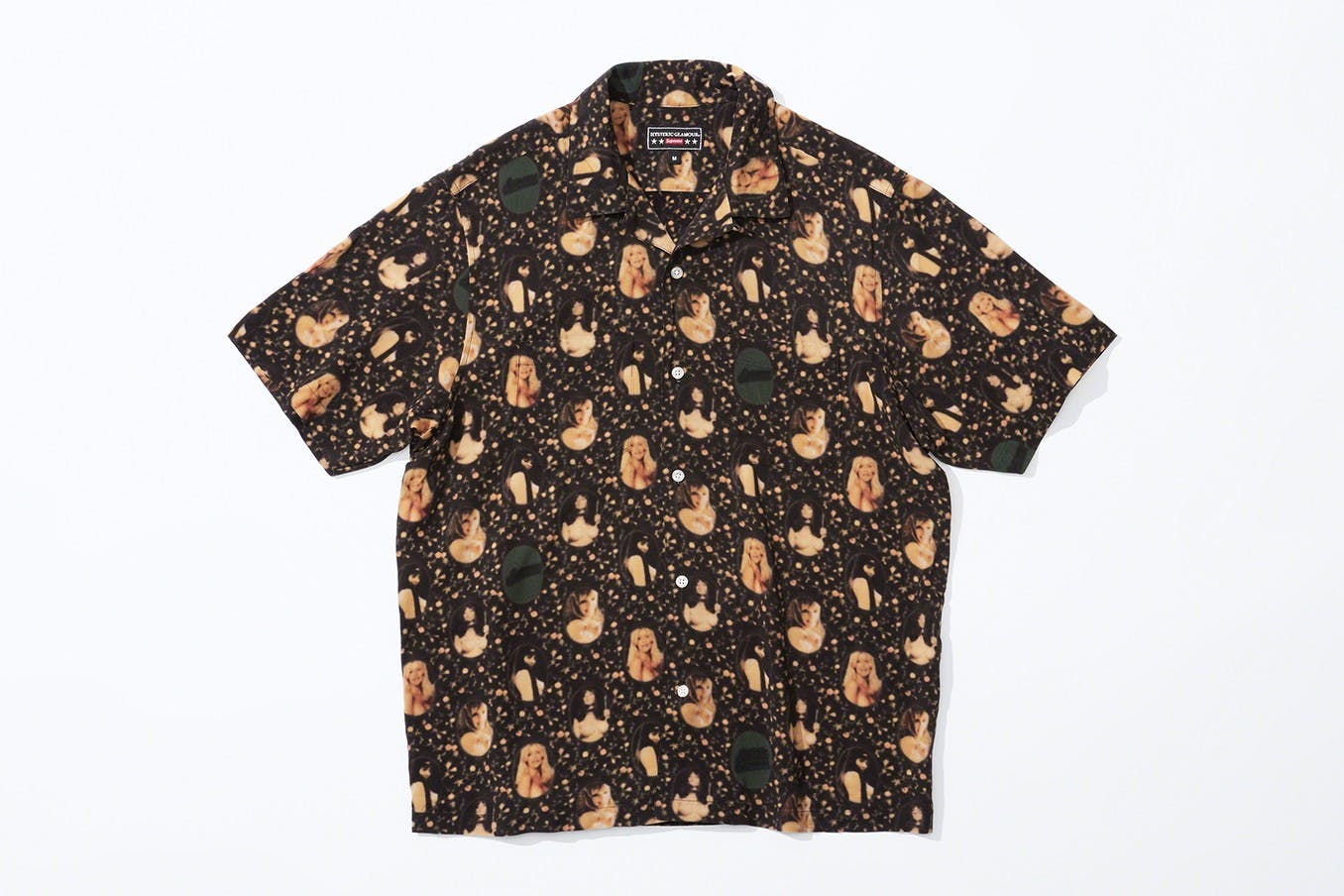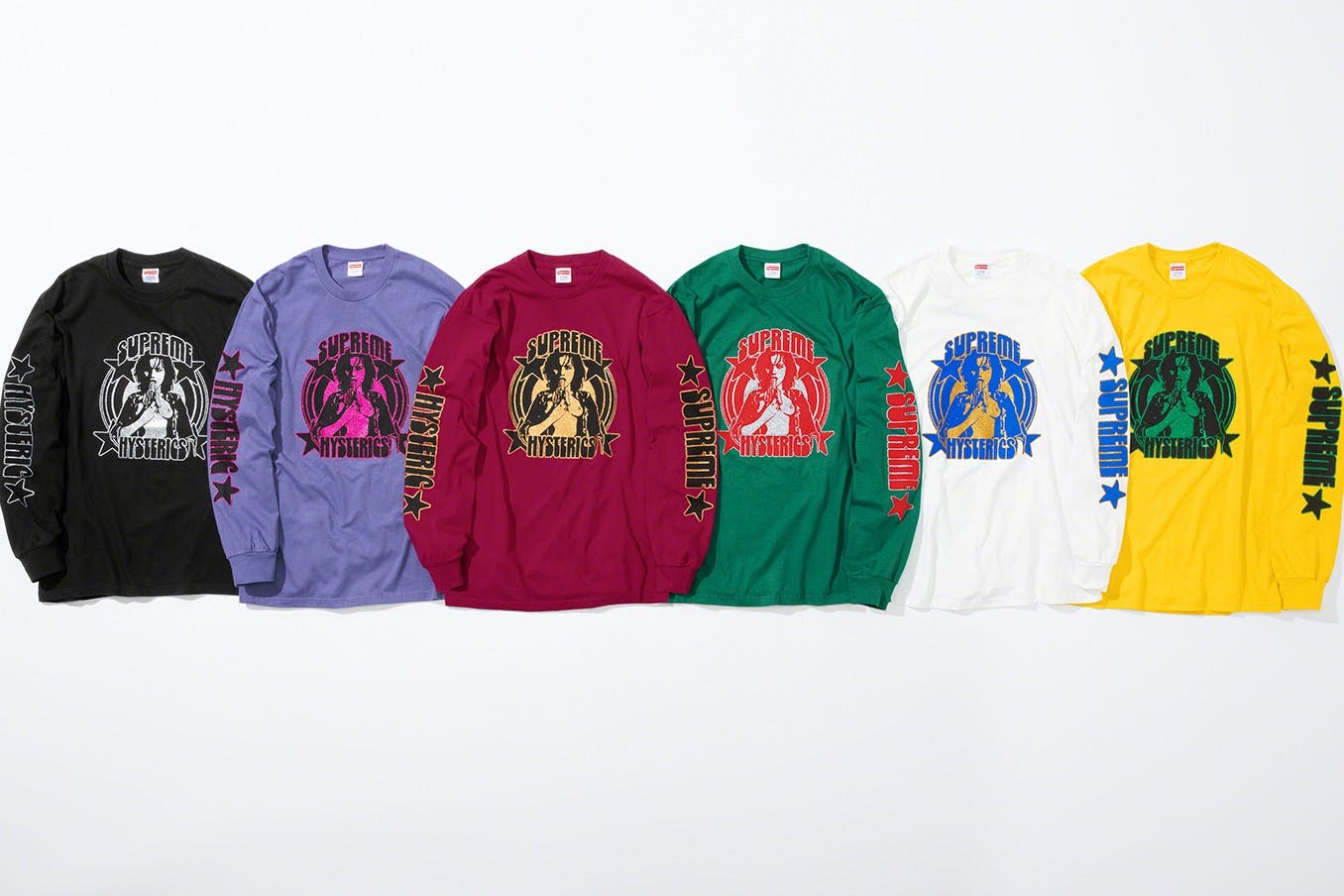 Hysteric Glamour was founded by Nobuhiko Kitamura in 1984 as a loud and provocative amalgamation of American pop culture, punk, and '60s mass media references. After expanding globally in 1991, the brand started to find customers among the very figures that Kitamura was inspired by — Marc Bolan, Sofia Coppola, Andy Warhol, and Iggy Pop. You can even see Kitamura appear as a cameo in Coppola's 2003 homage to Tokyo, Lost In Translation. 
The sophomore Supreme x Hysteric Glamour collection opens with classic and blue leopard print overcoats with red cobranding on the back, chunky shawl knit zipped cardigans are covered in "ANARCHY," "WORLD FAMOUS," and the classic Supreme "FUCK 'EM" motifs. These provocative pieces are offset with vivid plaid shirts and velour gym shorts. Meanwhile, Hysteric Glamour's interconnecting serpent pattern arrives in black/white, blue/white, and white/rainbow colorways across denim jackets, jeans (with added carpenter loops), and bucket hats.
Accessories include a metallic lunchbox and coffee flask replete with graphics and motifs lifted from the rest of the collection.