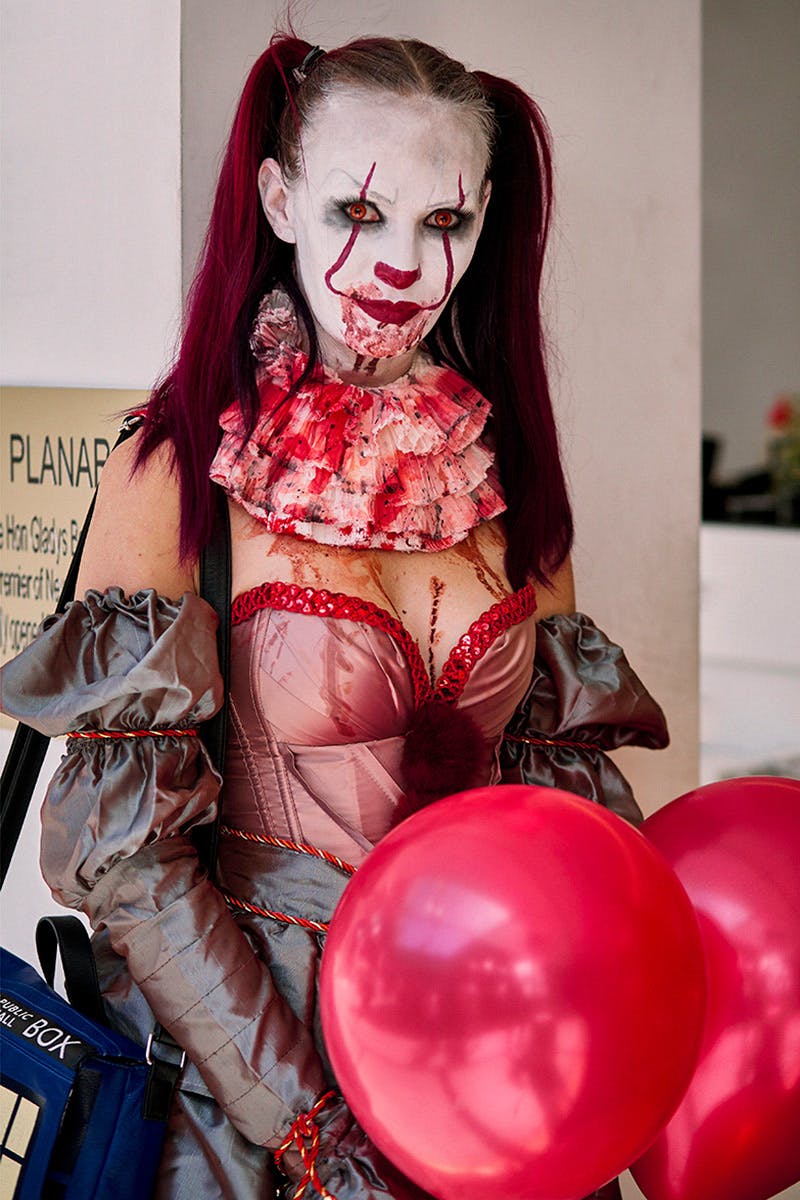 With Kanye West talking about donning his "Superman cape" during his Saturday Night Live speech, another group of aspiring heroes joined forces at Sydney's Oz Comic-Con this weekend. Captured by Highsnobiety regular Lester Jones, our cosplayer photo set captures the Joker, Jedis, and a new look for Pennywise from Stephen King's It.
Not unlike our street style looks at SS19's fashion weeks, the outfits sported at Oz Comic-Con are tributes to fan favorites, whether those homages are to Rick Owens or comic book icons. On a similar note, that Thanos gauntlet is a must-cop.
Focusing on cosplay similarly to how we focus on fashion, Jones taps into a sense of belonging and transformation, capturing attendees in a mixture of portrait shots and reportage imagery.
Now, let Lester Jones take you to the Philippines in another photo essay.