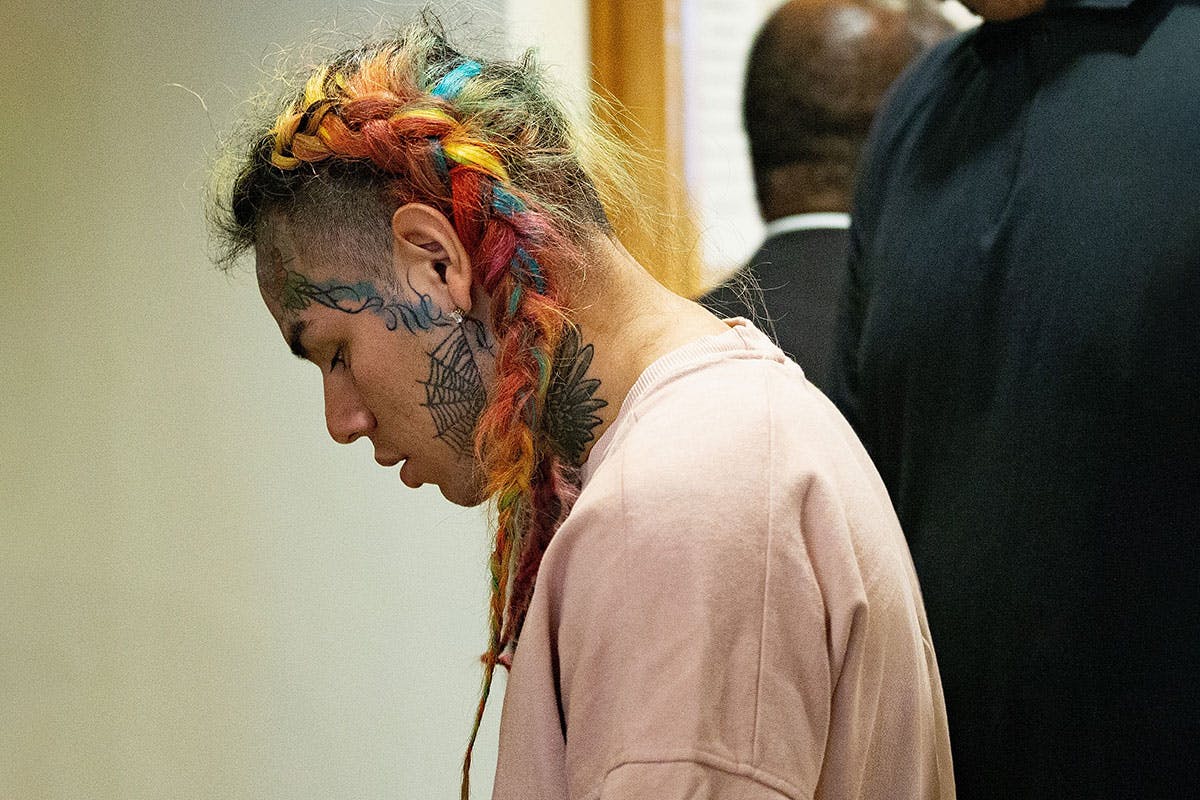 Tekashi 6ix9ine appeared in the Manhattan federal court yesterday to deliver the first part of his testimony against former fellow Nine Trey Blood gang members, Anthony "Harvey" Ellison and Aljermiah "Nuke" Mack, who are facing federal racketeering and firearms charges. Ellison is also facing additional charges for allegedly kidnapping 6ix9ine in July 2018.
6ix9ine, real name Daniel Hernandez, reportedly began cooperating with federal authorities immediately following his arrest in November 2018. Hernandez spent much of yesterday's questioning identifying Nine Trey Blood members, detailing his involvement and explaining the gang's inner workings.
The rapper explained that he first got involved with the gang because he wanted gang members to appear in his music video for "GUMMO." Saying, "I wanted the aesthetic to be full of Nine Trey."  Prosecutors reportedly showed stills from the music video, which Tekashi used to identify various gang members. It was on-set that he met Nine Trey member and his future manager Kifano "Shotti" Jordan and subsequently "officially" became a gang member himself.
Questioned about his role in the gang, Hernandez explained it was to "Keep making hits and be the financial support for the gang." When asked what he got in return, he responded , "My career."
The second day of Tekashi 6ix9ine's trial will likely see the rapper examined about the alleged kidnapping by Ellison.
Earlier this year, 6ix9ine made a plea deal to cooperate with the government in exchange for a lesser sentence. This is the latest in a string of legal cases involving the rapper. In October 2018, 6ix9ine was sentenced to four years probation for his 2015 arrest for the use of a child in a sexual performance.