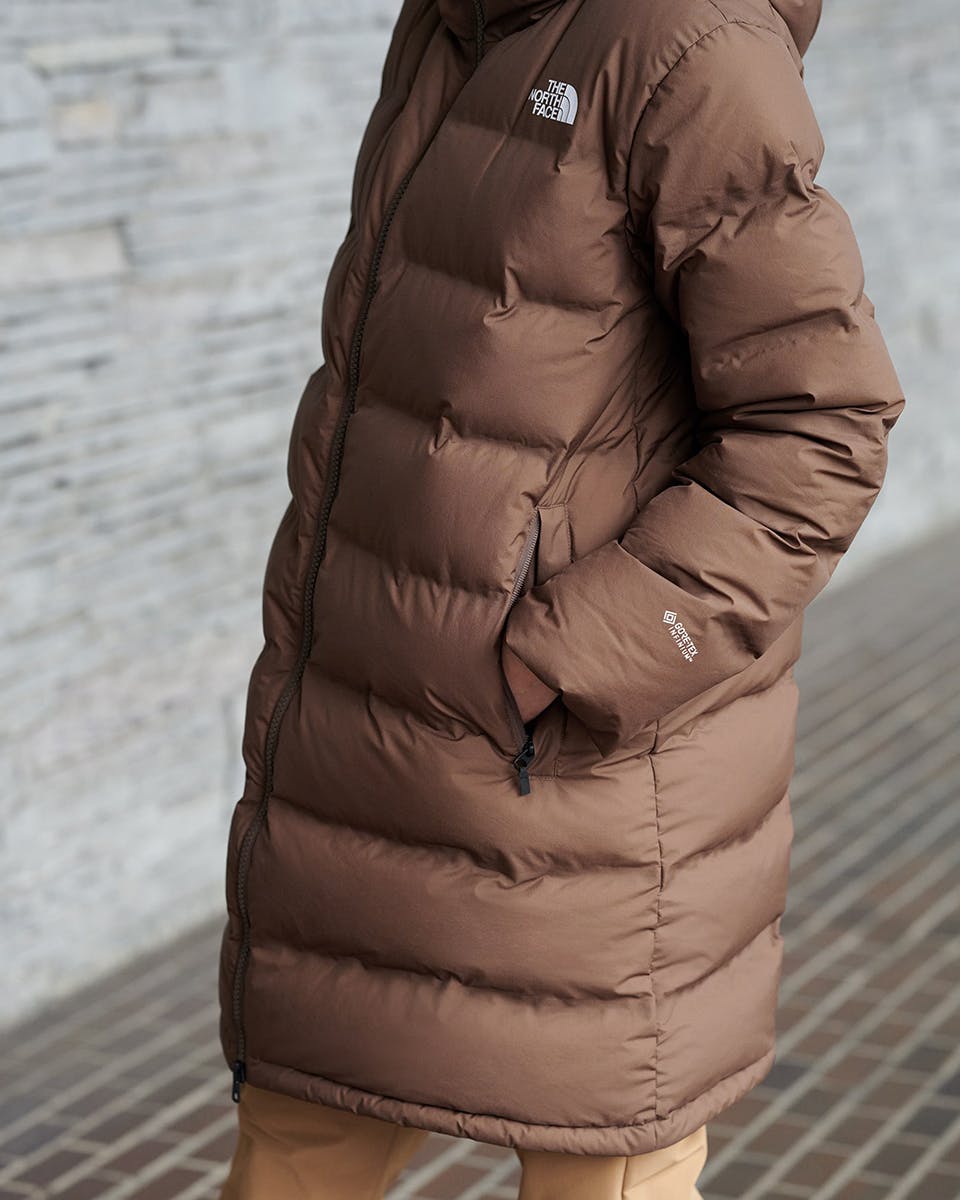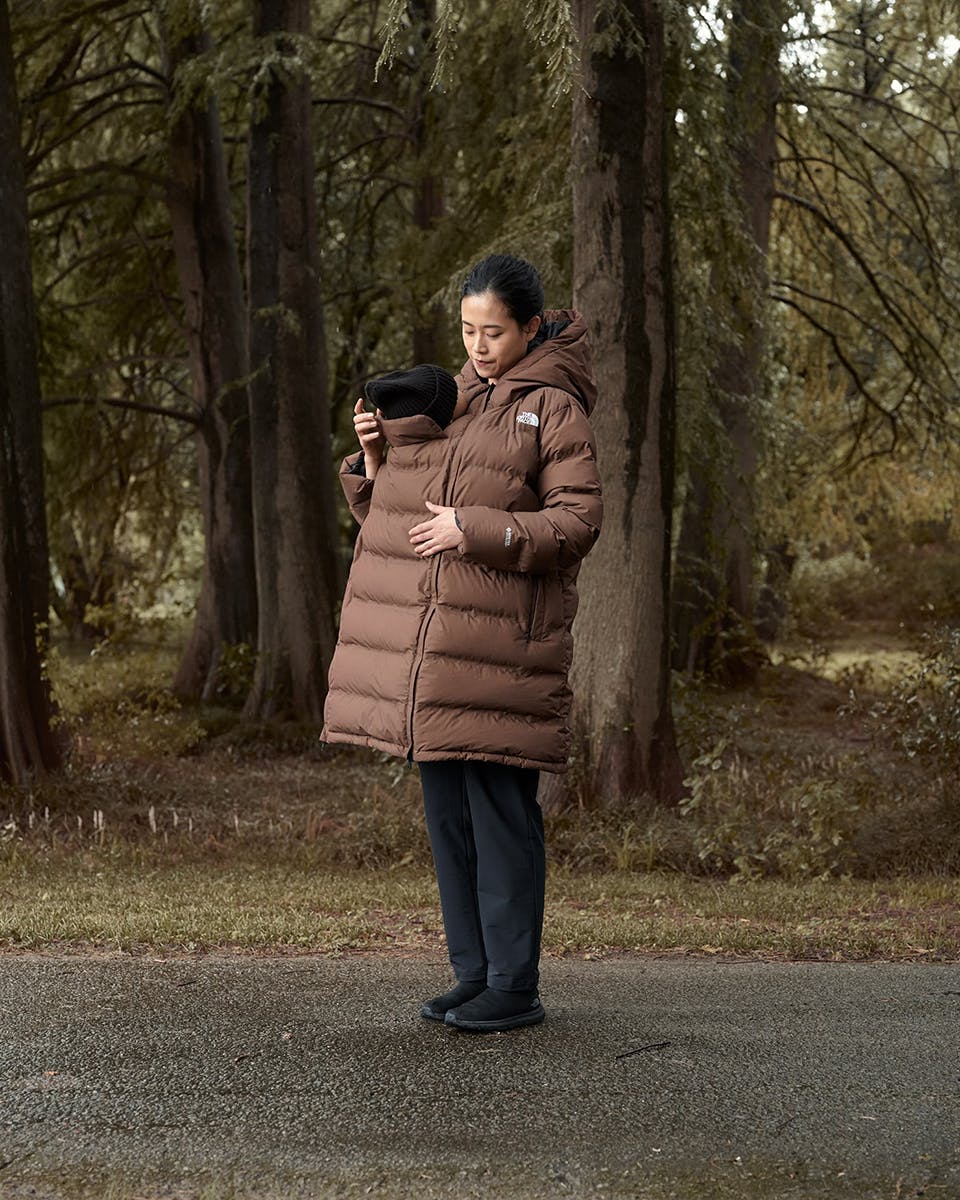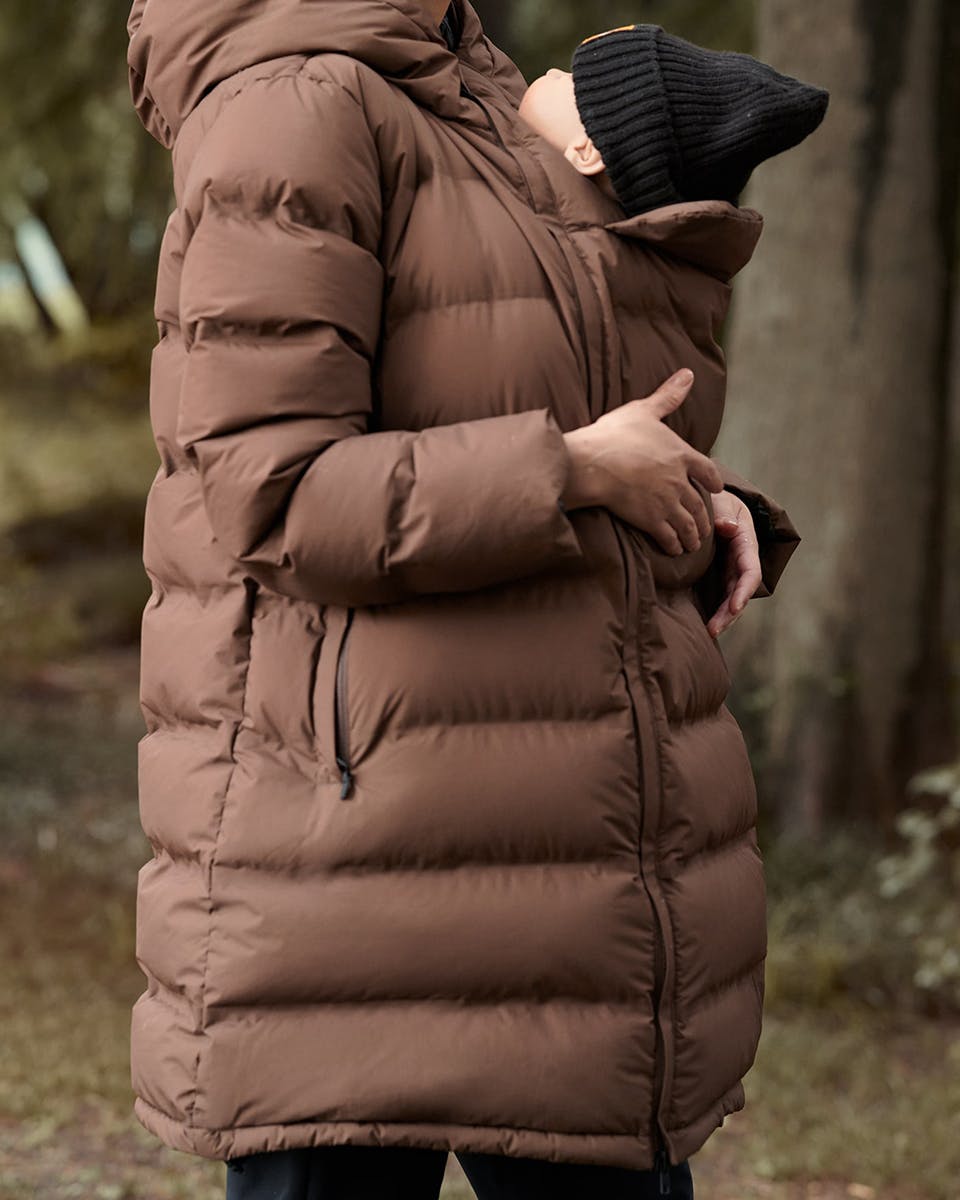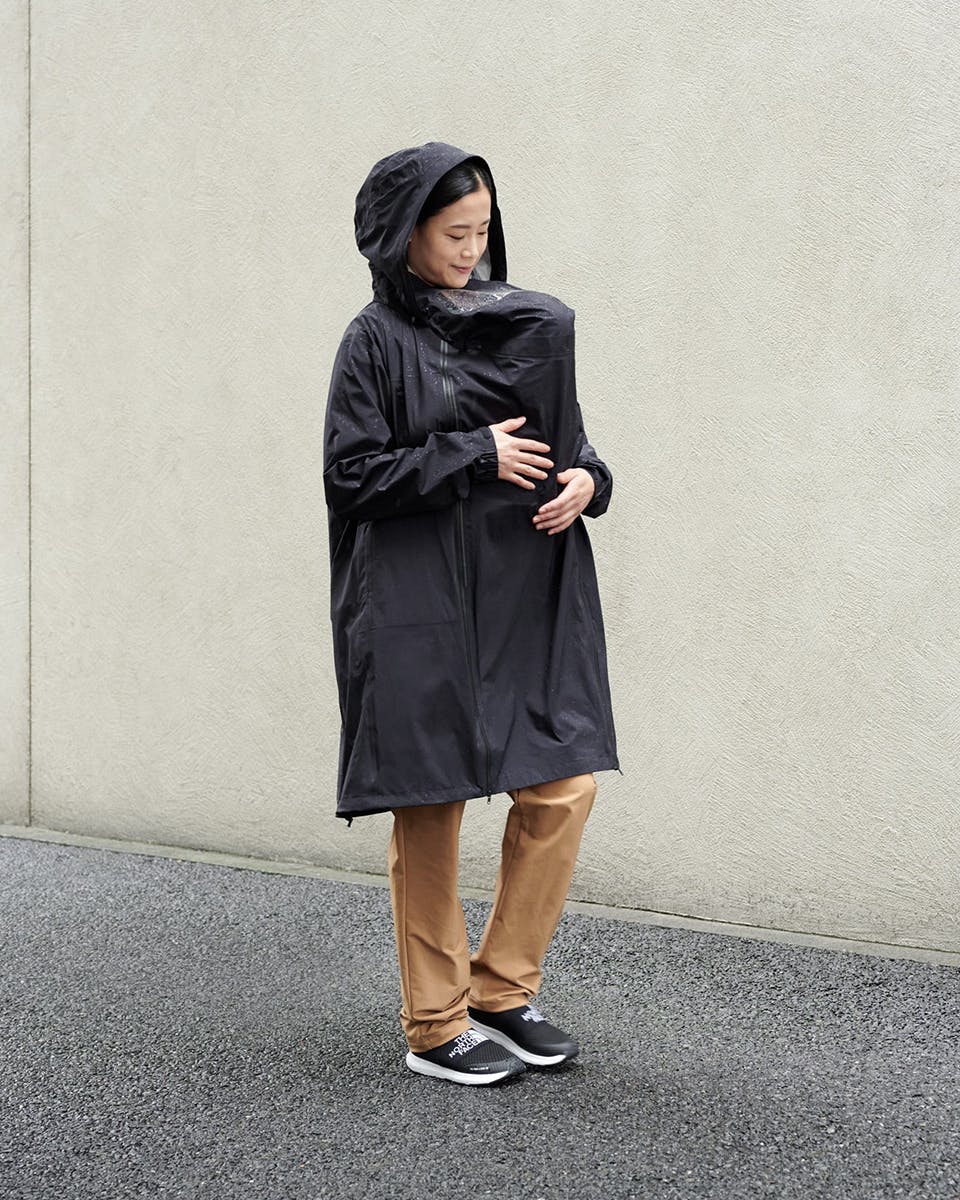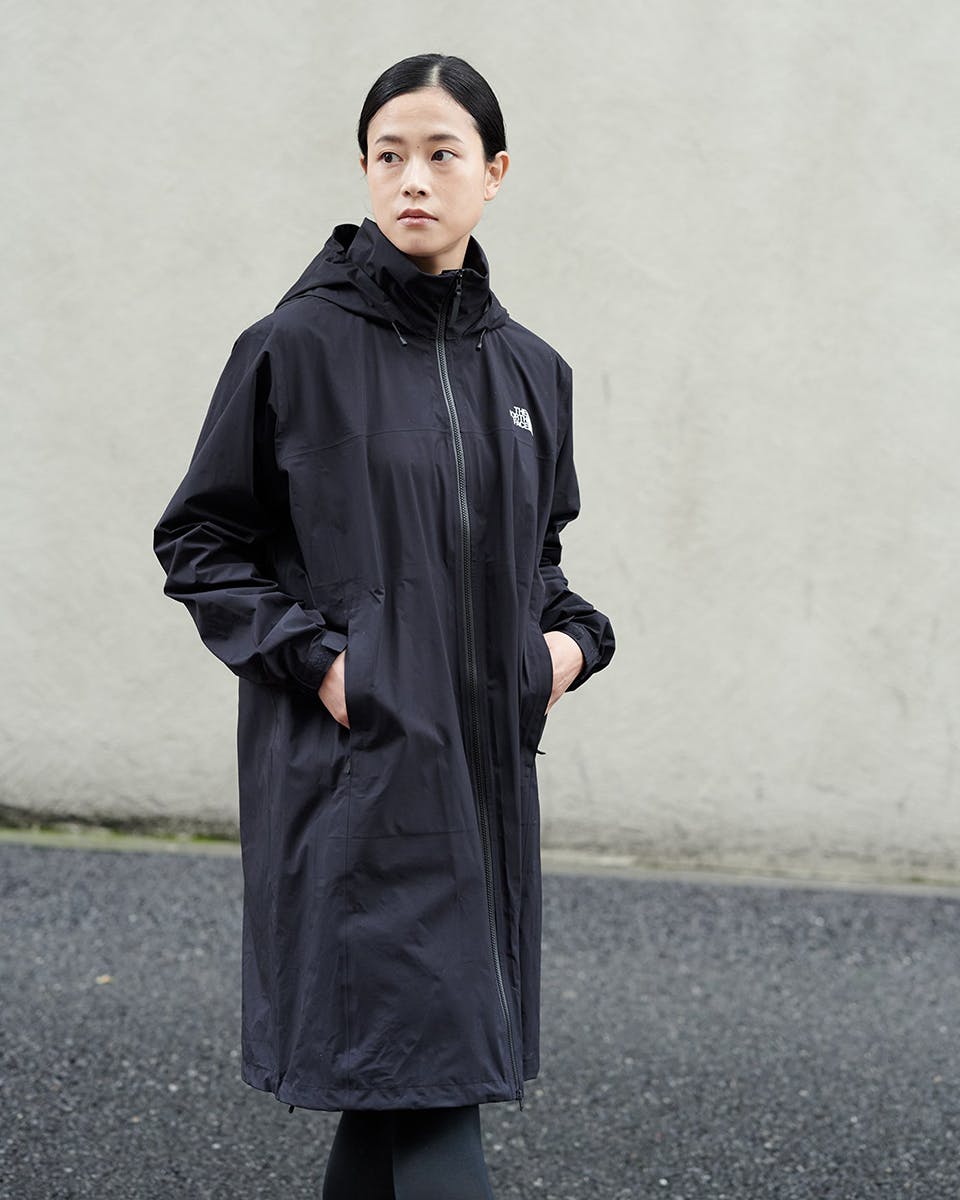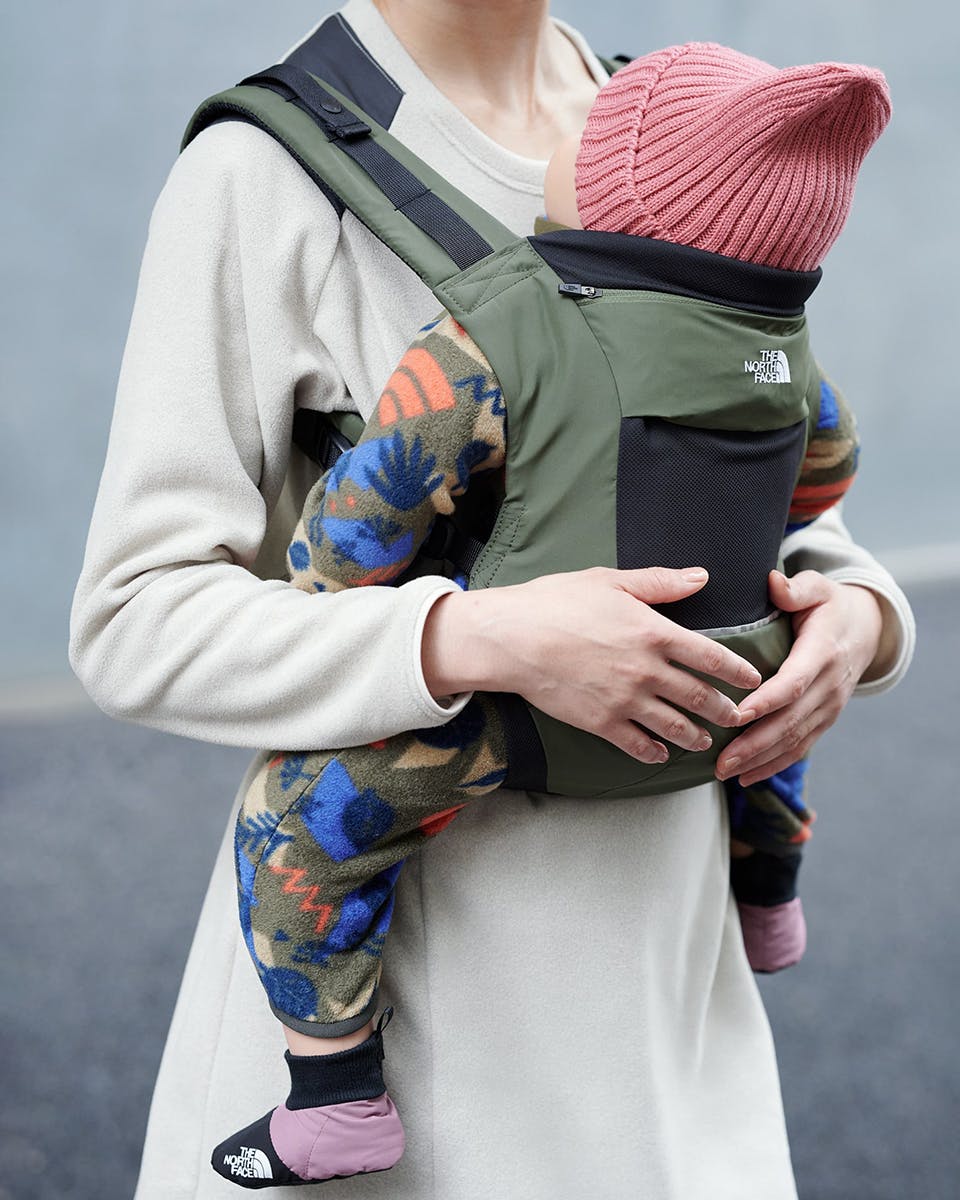 Brand: The North Face Japan
Season: Fall/Winter 2021
Buy: Online at Goldwin's website
Editor's Notes: Getting dressed is a family affair, at least for The North Face.
The brand's Japanese imprint released a comprehensive maternity and paternity collection for FW21, comprised of baby bump-friendly outerwear and a selection of items that will keep tiny fashionistas cozy, once they've exited the womb.
Designed for use with TNF's baby carrier, a roomy raincoat can accommodate a strapped-on child at the front of the torso or on the back — it's even constructed with a clear "window," so you can check in on your kid without unzipping the entire apparatus.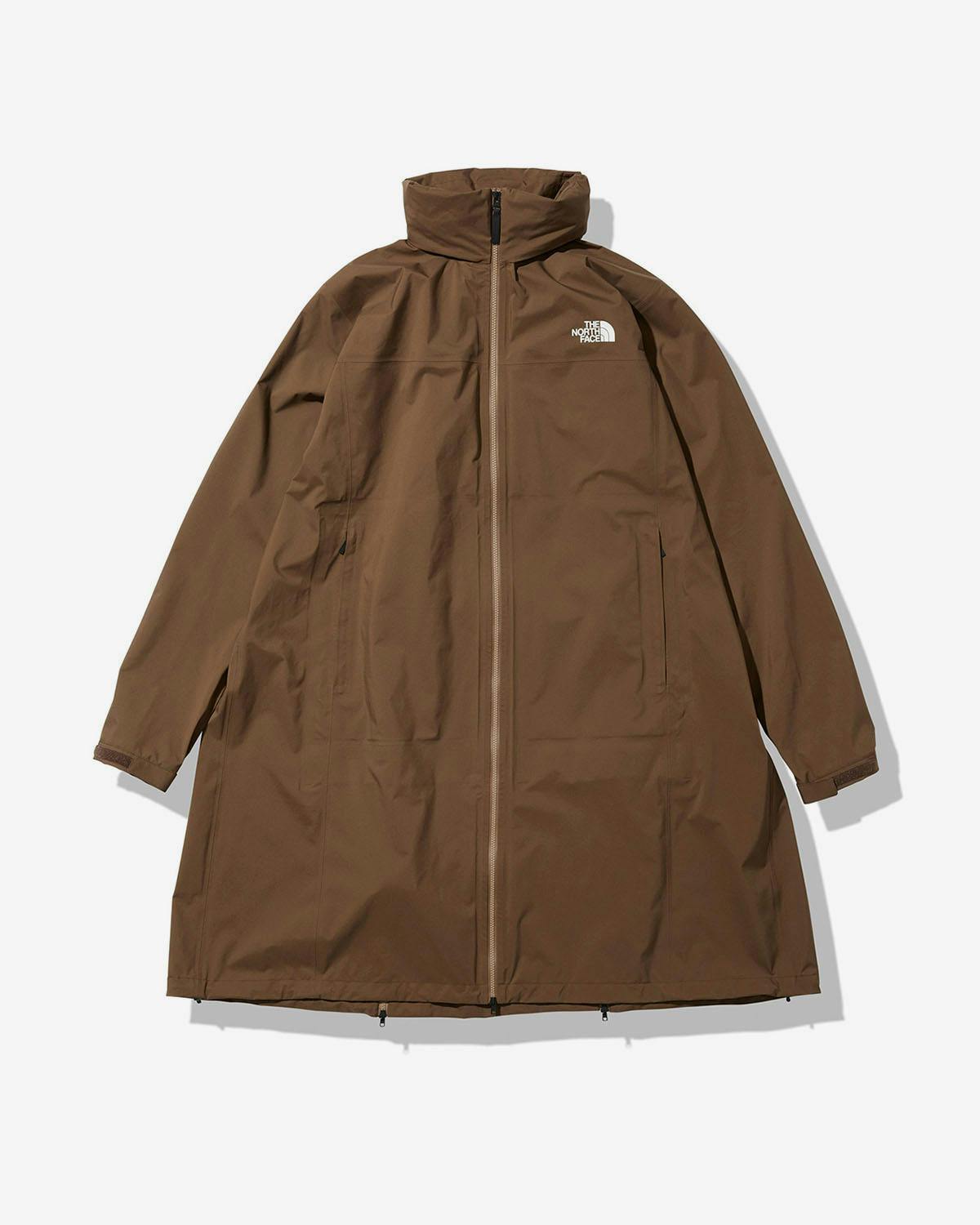 A maternity-friendly version of TNF's Nuptse puffer works at all stages of pregnancy, as does a selection of fleece dresses and hoodies.
Sized for babies one to three-years-old, the brand's tricked-out carrier folds up and stashes in a small drawstring pouch. A matching infant-sized puffer blanket can be used in tandem with the carrier, a stroller, or by itself.
TNF's decision to launch maternity-wear is wise, considering the small number of performance and athletic brands that offer the category.
In fact, Fortune published an op-ed by Amy Montemerlo Roberts chronicling the writer's difficulty finding outdoor retailers that sell a comprehensive line of maternity clothing.
Sure, both Nike and adidas dabble in natal wear, but TNF occupies a distinct space, thanks to its expertise in outerwear and other cold-weather must-haves. None of TNF's immediate competitors, including Patagonia and Arc'teryx, sell clothing for pregnant customers.
Retailers, take note: why not grab the opportunity to start 'em young?