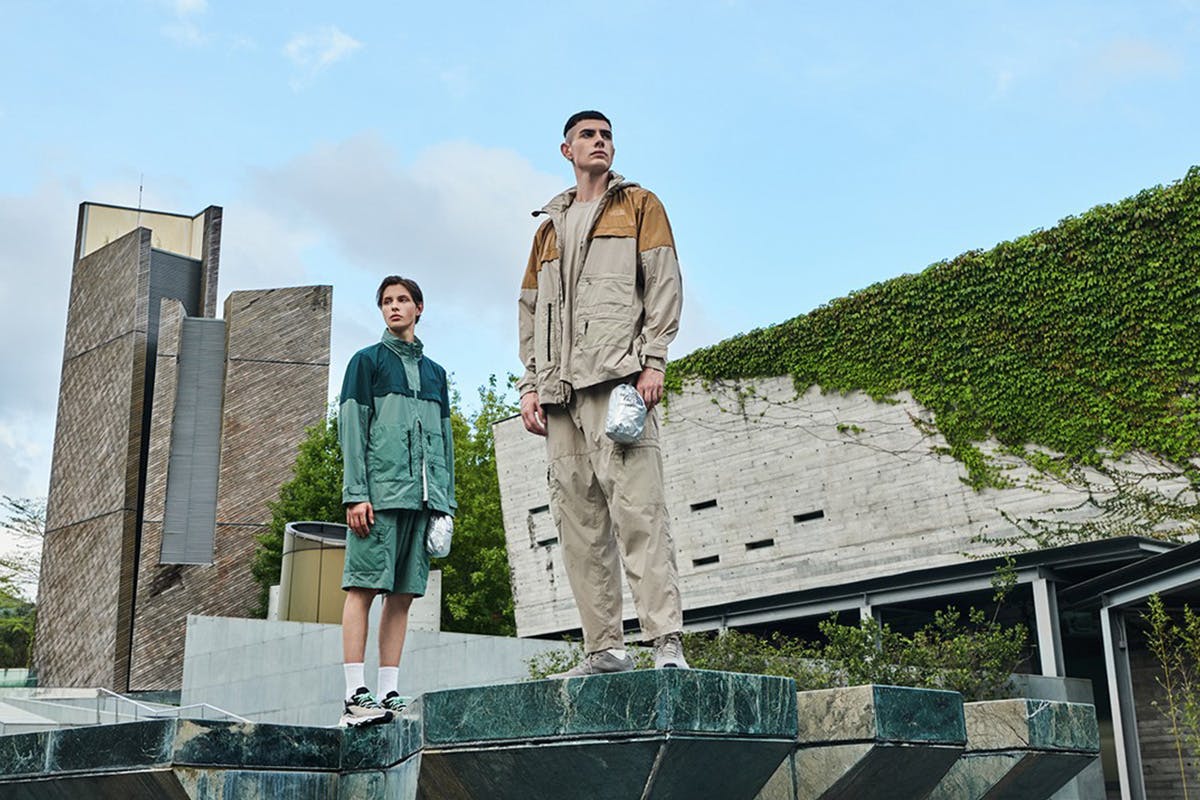 Brand: The North Face Urban Exploration
Season: Fall/Winter 2021
Key Pieces: Two-toned lightweight wind jackets with multipurpose front pockets can be packed into water-bottle-sized capsules.
Release Date: Available now.
Buy: The North Face and select retailers in Hong Kong and Taiwan.
Editor's Notes: The North Face Urban Exploration is releasing a three-part series dubbed "The Dialogue of Urban Exploration,"  comprising "Urban Sprawl, "Urban Utility," and "Urban Elegance" capsules.
First to drop is "Urban Sprawl," which focuses on natural tones such as khaki and green. In contrast, the silhouettes take inspiration from the architecture of the cityscape.
The collection is made with Packable, which means that both pants and light jackets can be easily rolled up and folded into a small package when you don't need them.
The windproof jacket is priced at NT$7,380 (approximately $260), the quick-drying pocket short-sleeved T-shirt is priced at NT$2,880 (approximately $100), the LOGO short-sleeved T-shirt is NT$2,380 (approximately $85 ), and the windproof patch pocket shorts are priced at NT$2,880 (approximately $100).