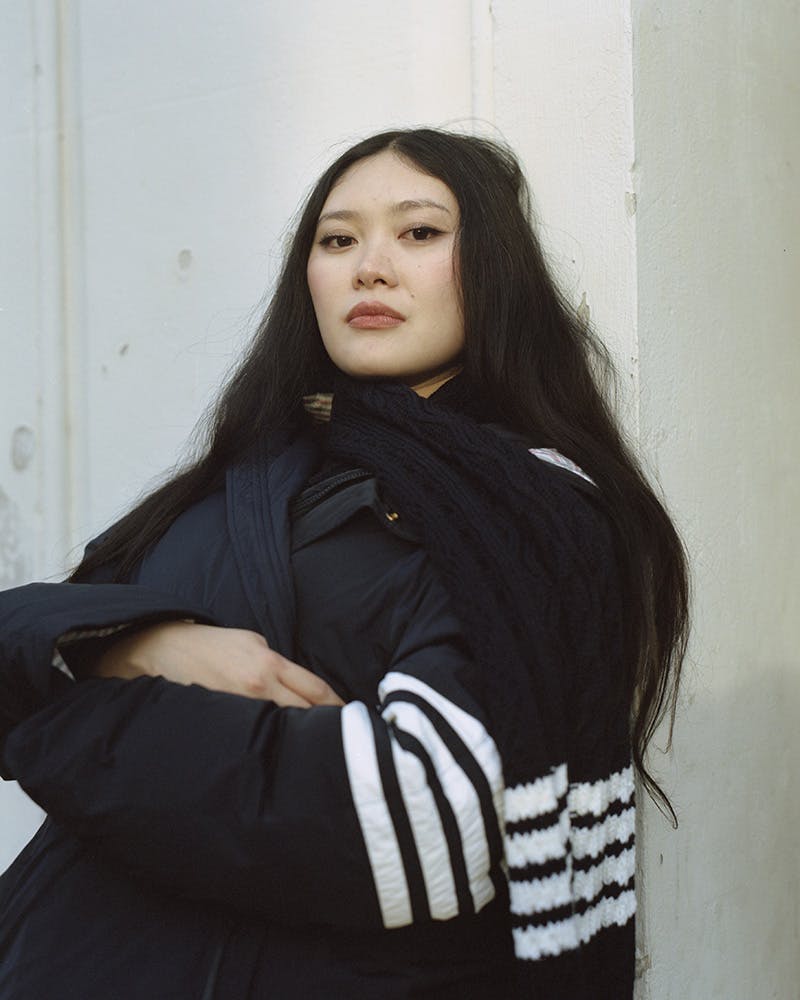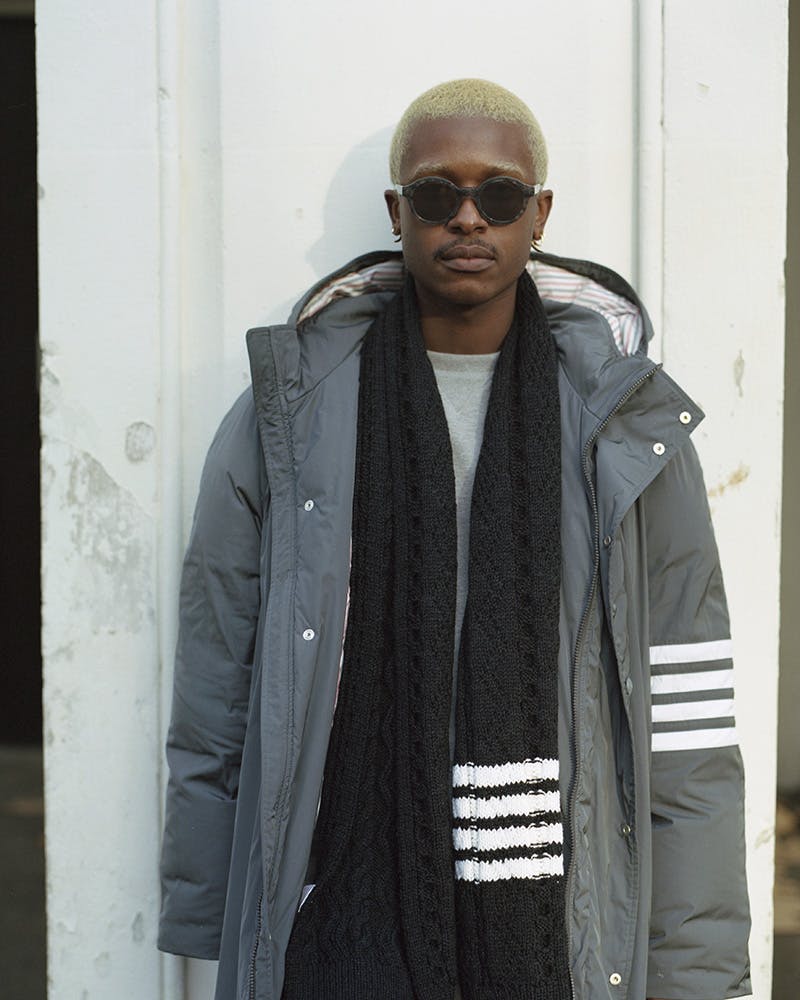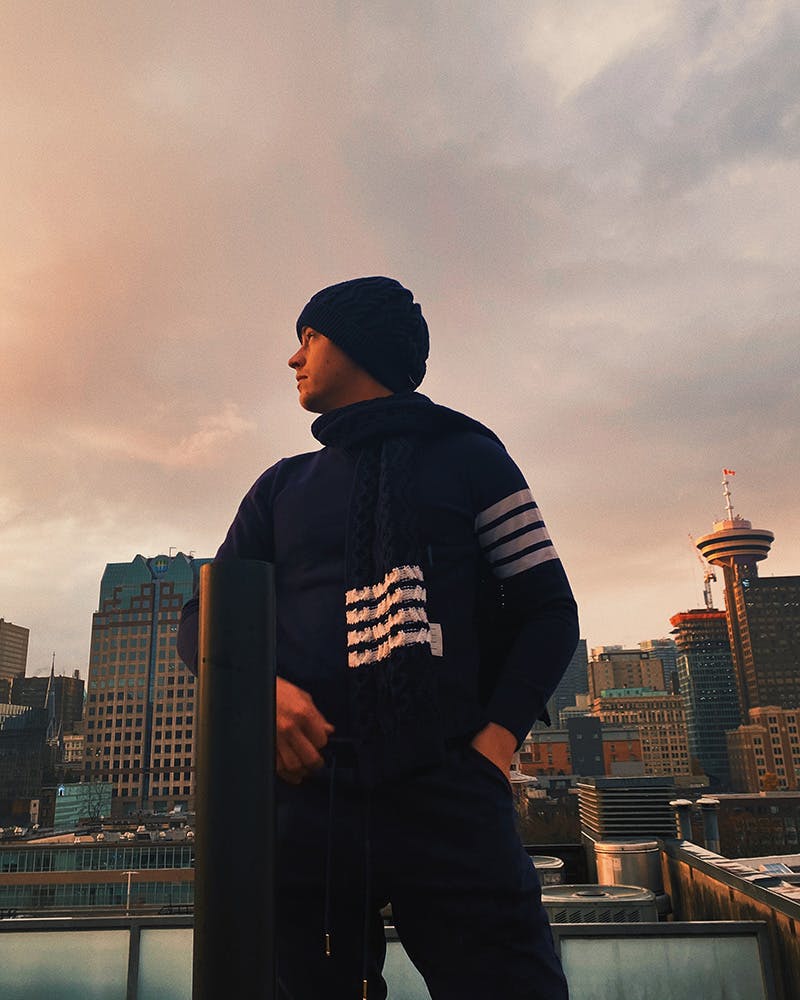 This time last year, Lil Uzi Vert was playing football in a full Thom Browne look – pleated skirt, shrunken blazer, and a crisp shirt and tie. It was by and large, a much simpler time. Unfortunately, this year's circumstances prevented the annual Thom Browne Thanksgiving football game from taking place.
To compensate, Thom Browne has shared a new campaign with its inner orbit of well-tailored friends and family wearing this year's football-themed capsule, which now includes compression running gear – a new and surprising category for the avant-garde tailoring label. Fronting the new remotely-shot campaign are up-and-coming London designer Maximillian, artist Faye Wei Wei, soccer player Ashlyn Harris, and viral impressionist Jordan Firstman.
As anyone following the brand will be aware, Thom Browne is as much about fey striped suits and dachshund-shaped leather handbags as he is about dogged athleticism. This football capsule follows on from a recent collaboration with Barcelona F.C., and a SS21 collection revealed in a conceptual olympic stadium from the future.
For its latest sporty offering, Thom Browne is serving up a new poly twill downfill-hooded 4-bar football parka in luxurious space gray and navy. Meanwhile, the new compression category includes a series of shell jackets, running shorts, track pants and compression tights and tees for men and women in charcoal and navy.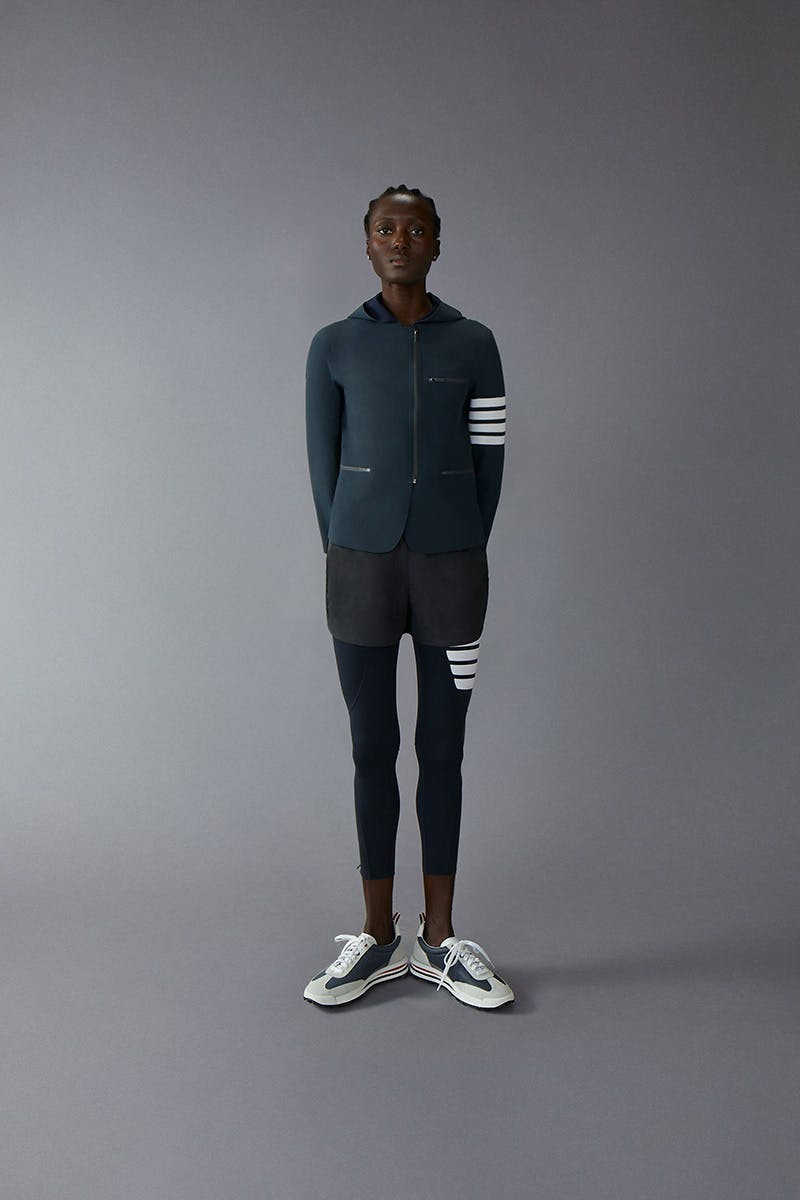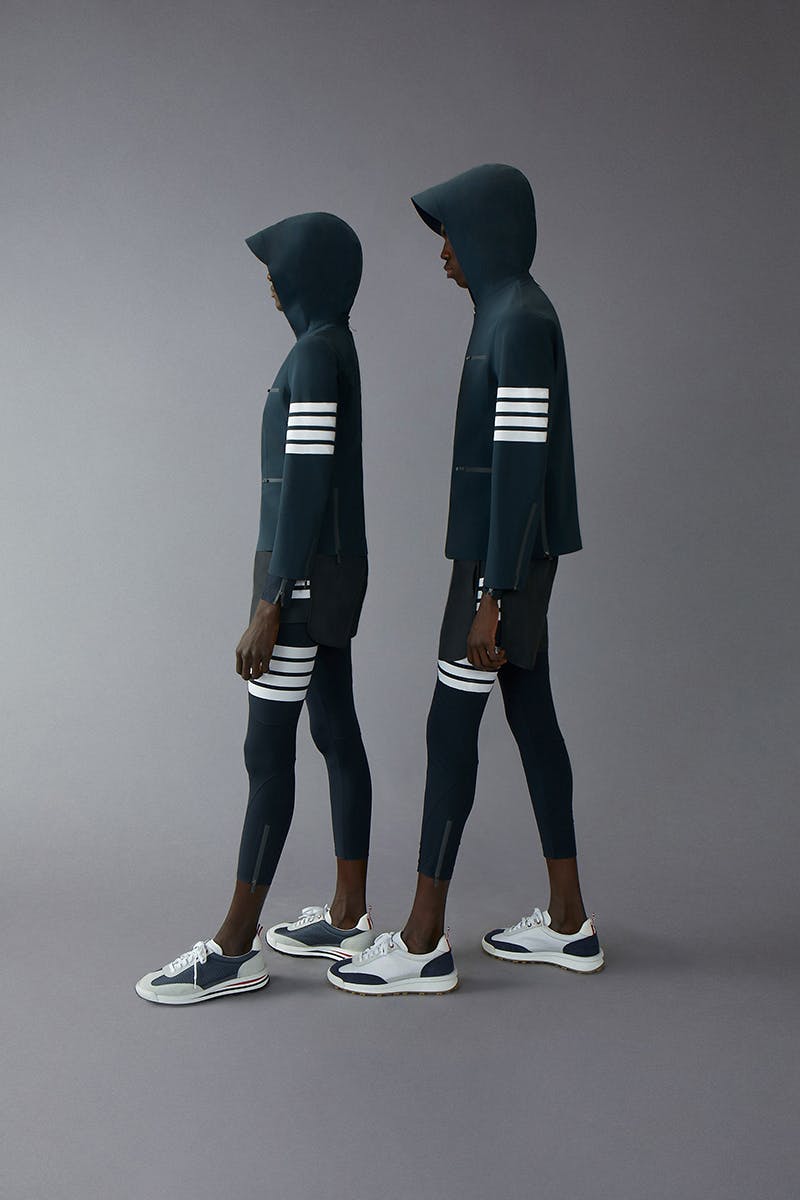 An 85 percent stake in Thom Browne was recently bought by the Zegna Group, with a valuation of the entire company coming up at $500m. So, perhaps the expansion into more accessible products like running tights – replete with signature four stripe branding – is just the beginning of bigger things for the one-of-a-kind American designer.
The new football collection is available for pre-order on Thom Browne's webstore, where prices for running tights begin at $690. Coming soon to hypey yoga-fluencer near you.