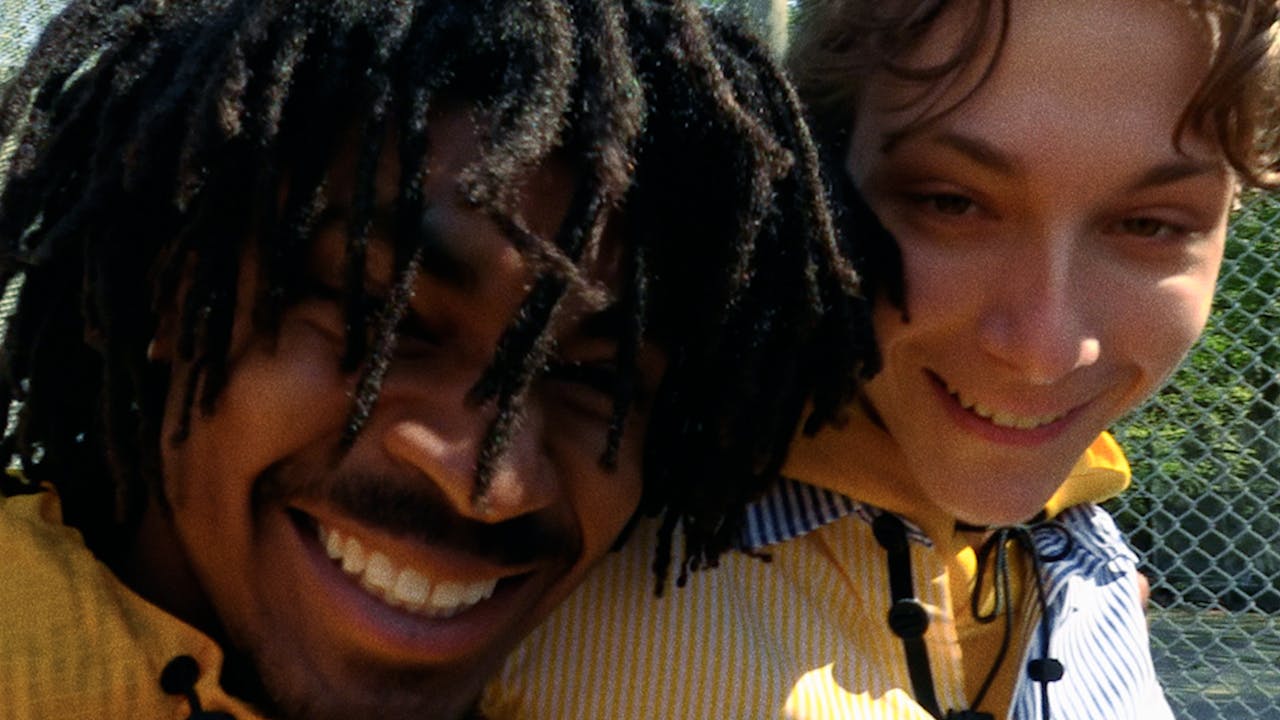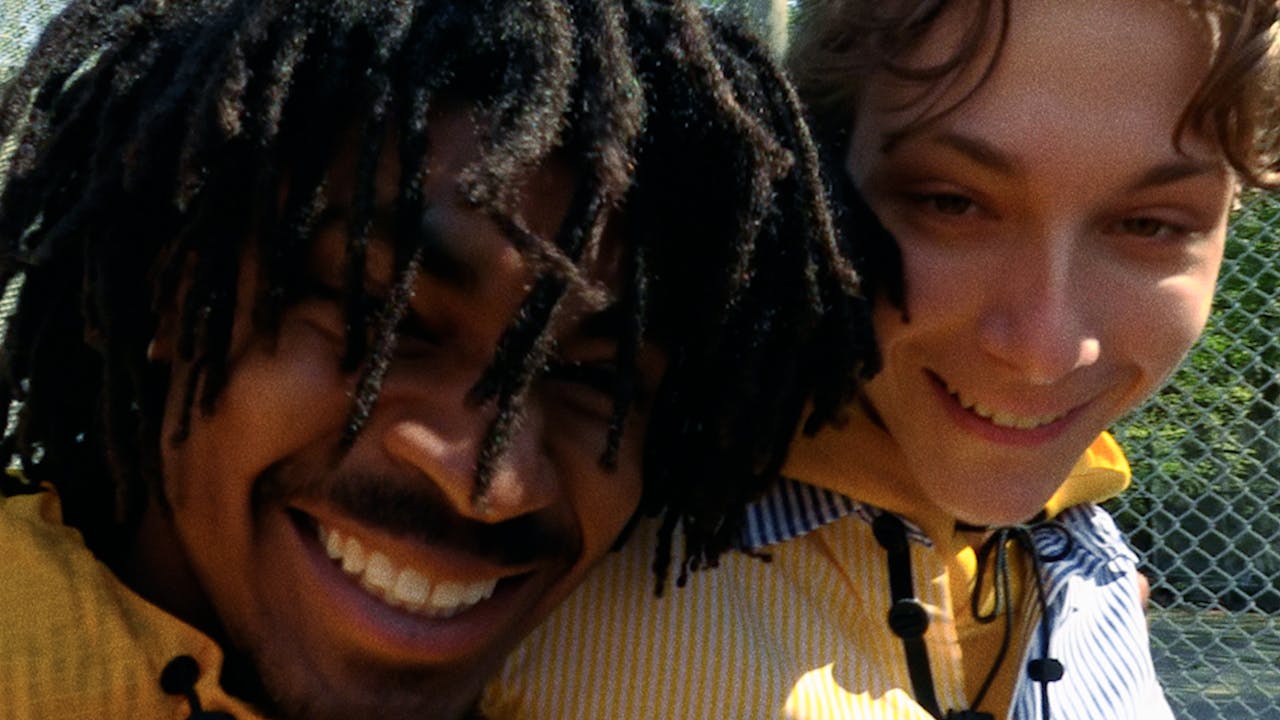 Highsnobiety / Jack Greer
Tommy Hilfiger and Timberland hail from very different origins but in the '90s, on the back (and the feet) of hip-hop pioneers, the two gained a new cultural standing that would forever tie them together in our collective memory.
After years of living in parallel, the two have teamed up on a two-part collection that revisits their shared heritage and revives the carefree spirit that we so fondly associate with the last decade before the Internet. The first drop, which releases today in limited quantities, is part tribute, part reinvention of their archives, and see them rework some of their most iconic and beloved silhouettes.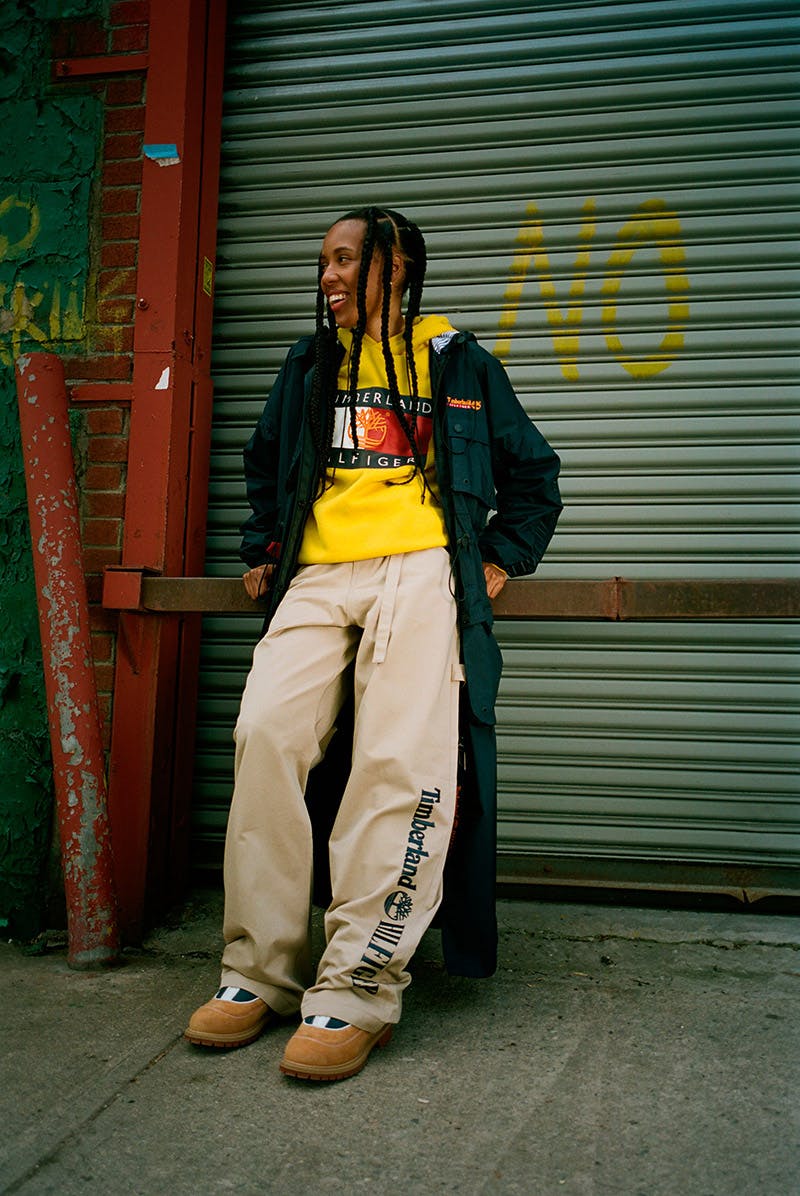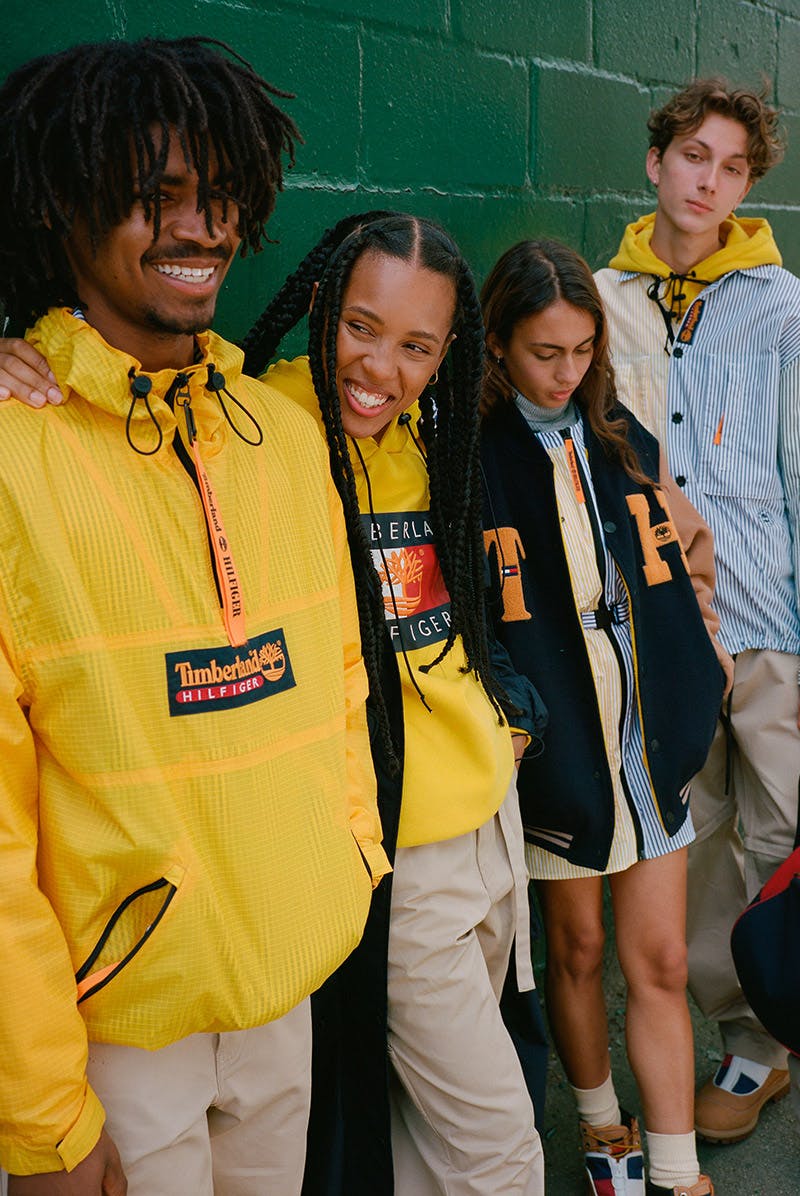 Highsnobiety / Jack Greer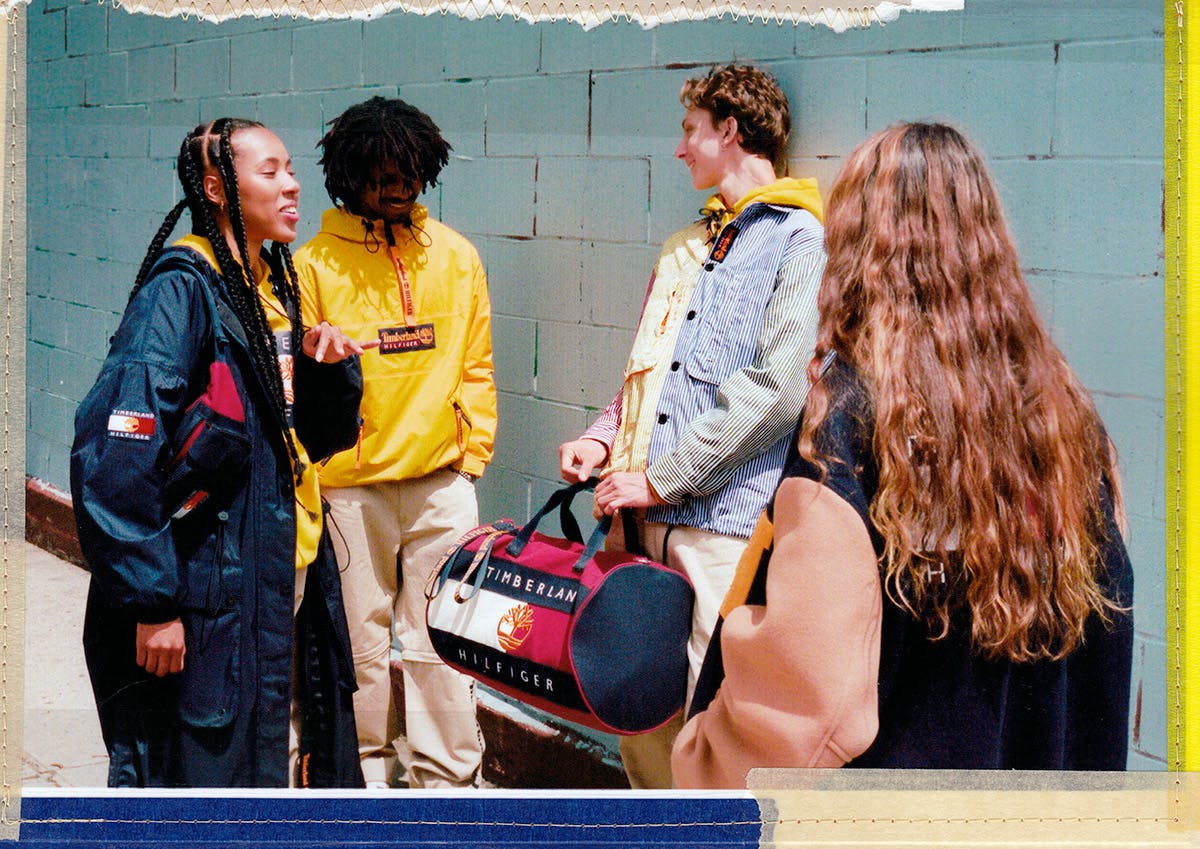 "This partnership with Timberland has been such a creative adventure for me and a long time coming," said Tommy Hilfiger about the collaboration. "Diving into our archives and reliving that optimistic, 'anything is possible' energy of the '90s along with Timberland was a great and nostalgic experience."
The collection pays homage to the colorful signature styles and bold aesthetic that defined the decade that shaped them. Think giant logos and oversized cuts on '90s essentials such as varsity jackets, carpenter pants, and 6-inch Timbs.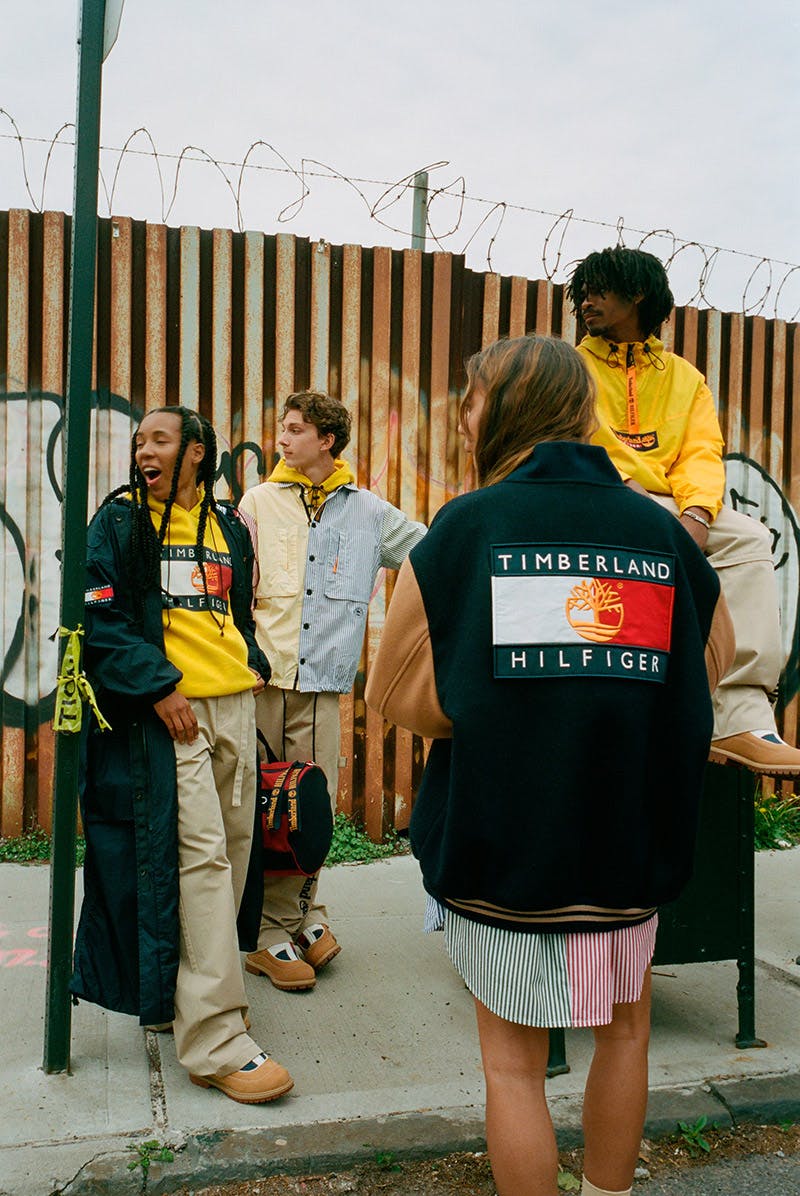 Christopher Raeburn, global creative director for Timberland, shares: "The power of collaboration is bringing the best each brand has to offer, then pushing boundaries to create something radically different, together. The pieces we created in this first drop are instantly recognizable as Timberland and Tommy. It's like a cultural memory book, seen through a progressive lens. As designers, it was an amazing opportunity to play around with our icons, but we also had a responsibility to respect the past. I relished this challenge."
The 17-piece capsule brings back hero pieces from their archives, reworking them through a lens that's one part prep, one part outdoor. For example, multi-functional pieces like the zip-off carpenter pants and the two-in-one reversible varsity jacket are the perfect blend of outdoor functionality and Americana style.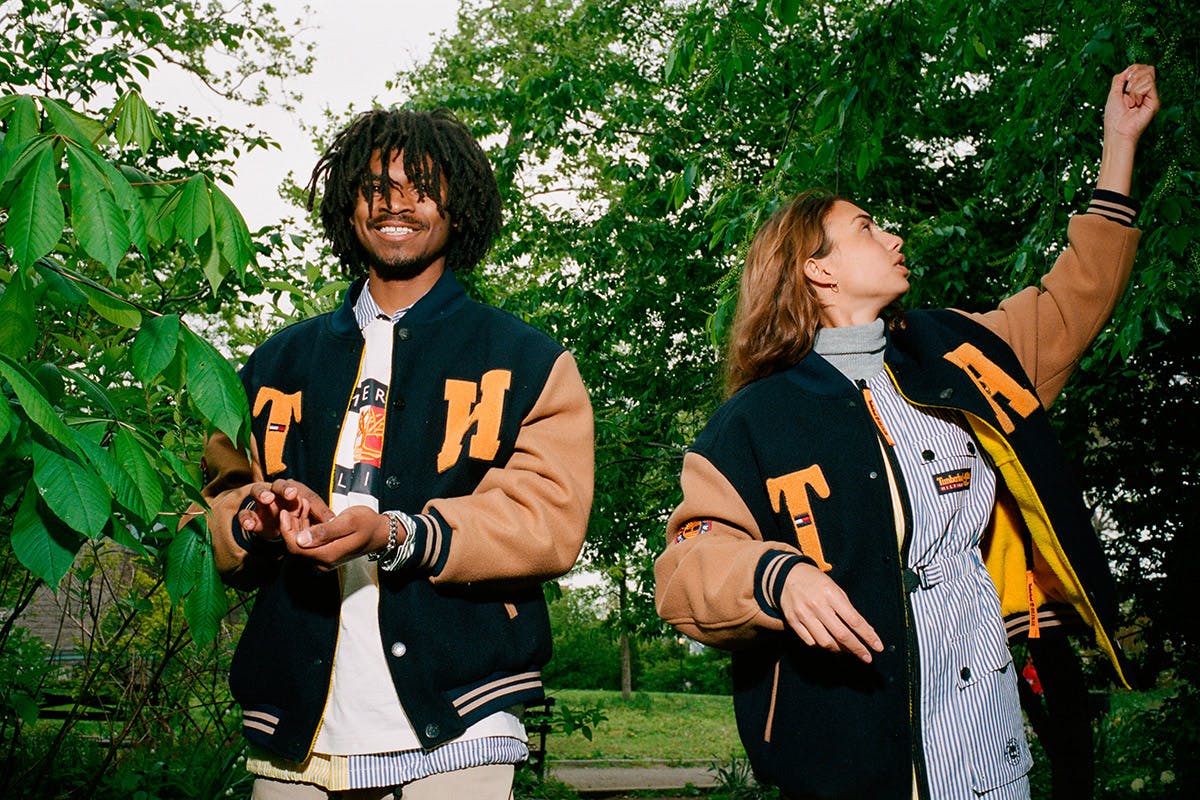 Highsnobiety / Jack Greer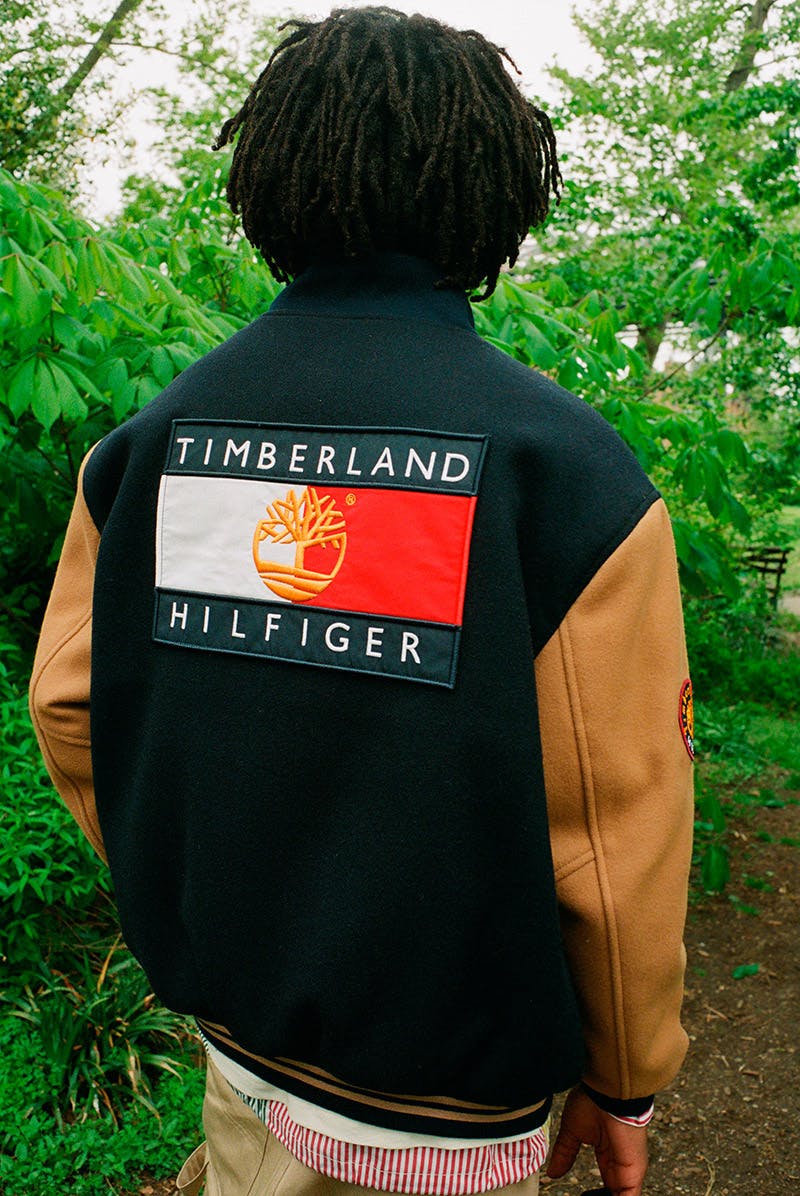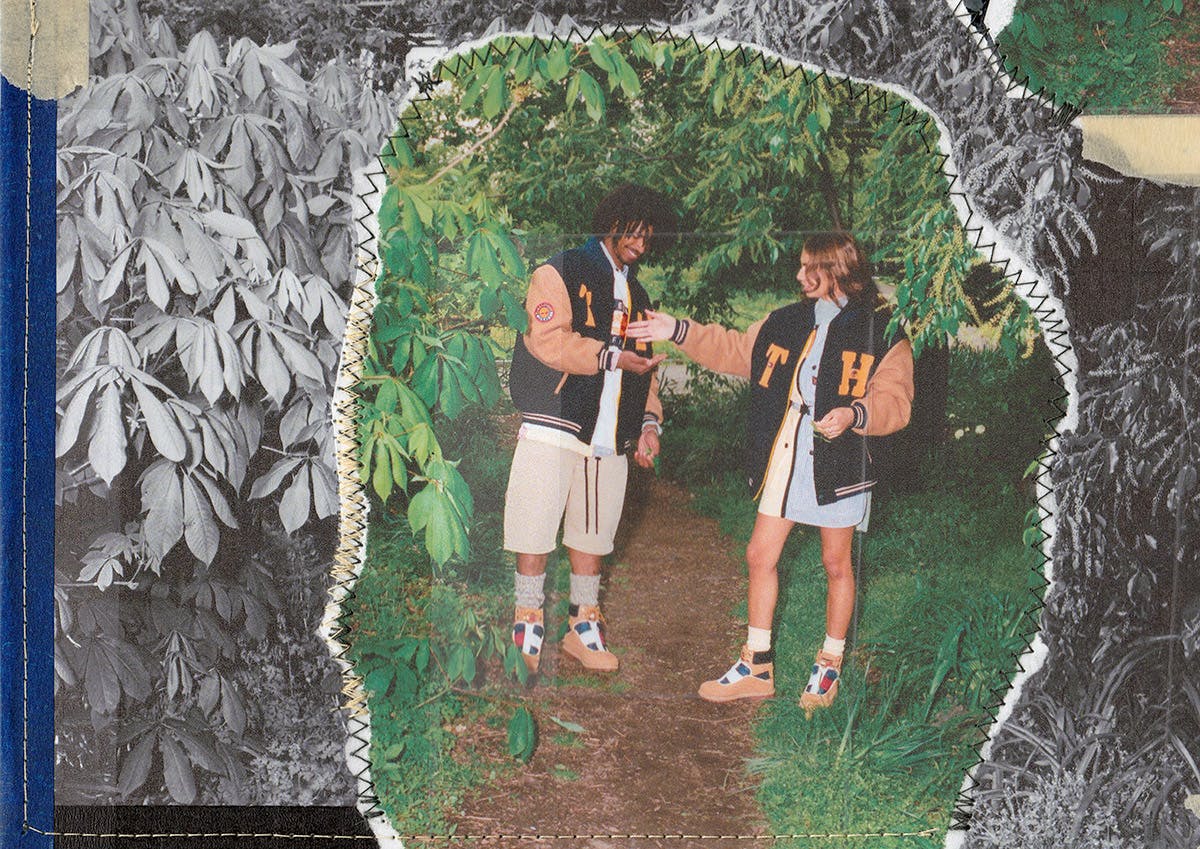 The color palette takes a similar approach. Throughout the range, Timberland's signature wheat and orange complement the heritage red, white, and blue synonymous with Tommy Hilfiger. A hybrid logo fuses the brands' emblems and appears in small, big, and—true to the '90s—huge placements throughout the collection.
No Timberland collection would be complete without a pair of classic 6-inch Timbs' and here they come in a bold execution with a zip-up Tommy Hilfiger flag inserted over the laces. Nineties staples including a duffel bag and bumbag round off the capsule.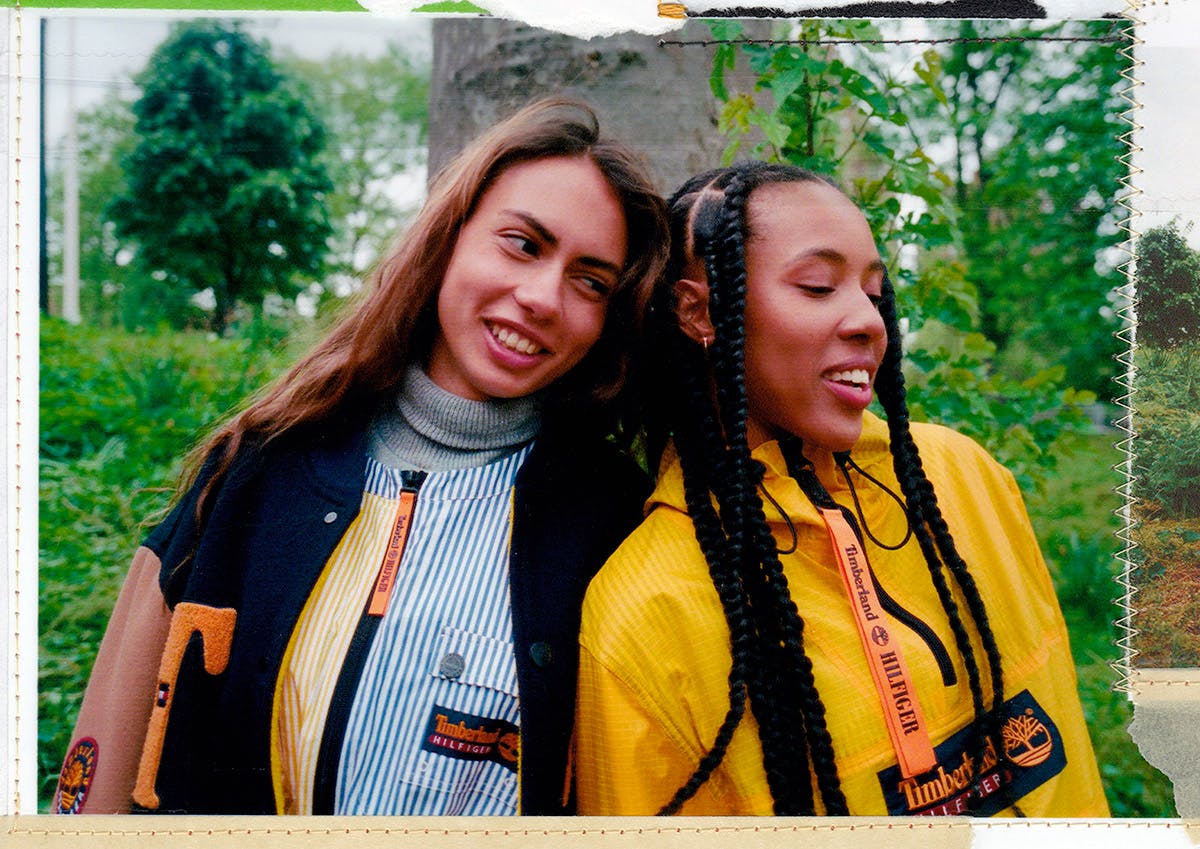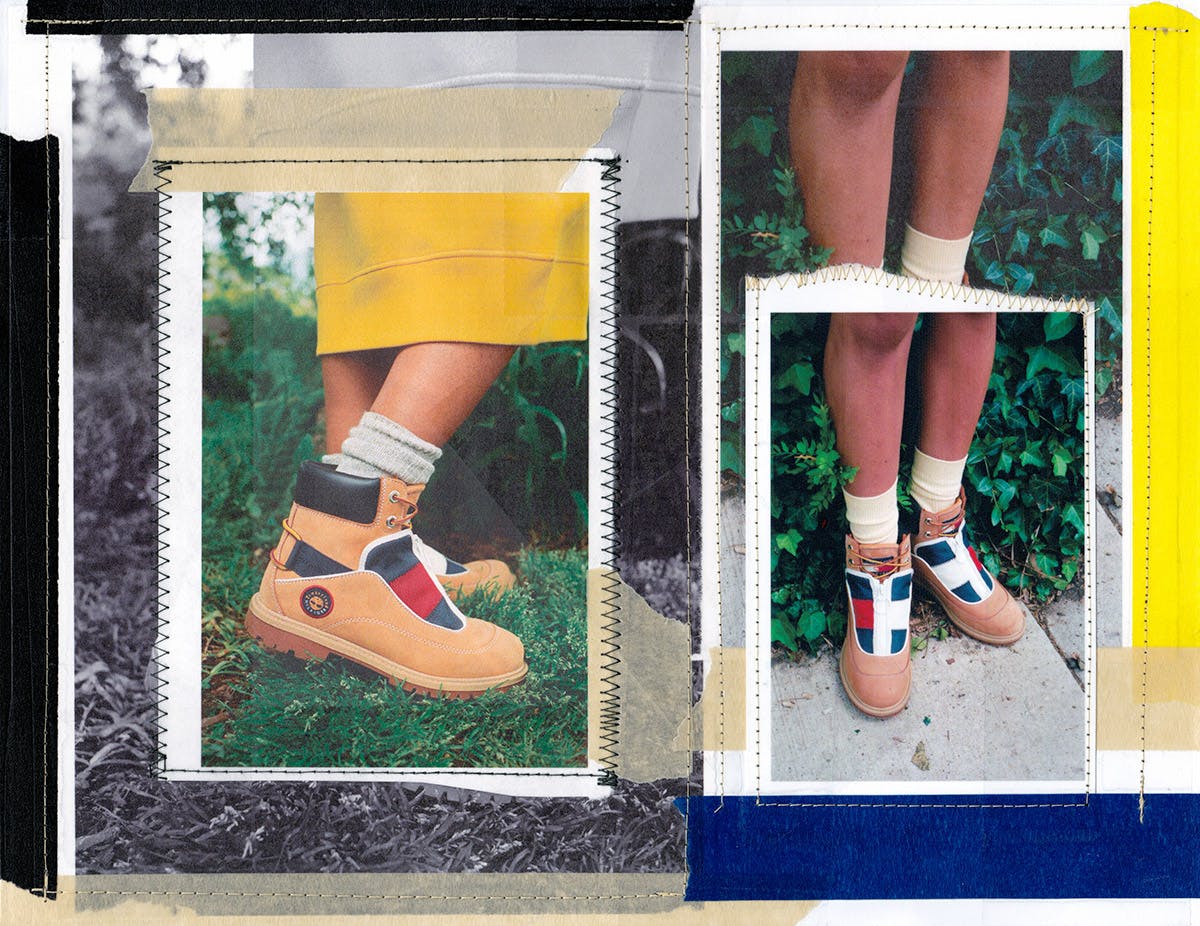 To bring the collection to life, Tommy and Timberland returned to the streets of NYC, enlisting the help of skate photographer and collage artist Jack Greer and videographer Malt Disney. Tapping into the collaboration's concept of sampling, Malt Disney created an atmospheric video to accompany Greer's signature collages that capture the collection's bold '90s aesthetic and spirit of renewal.
Shop the collection at tommy.com, timberland.com, and in selected stores.