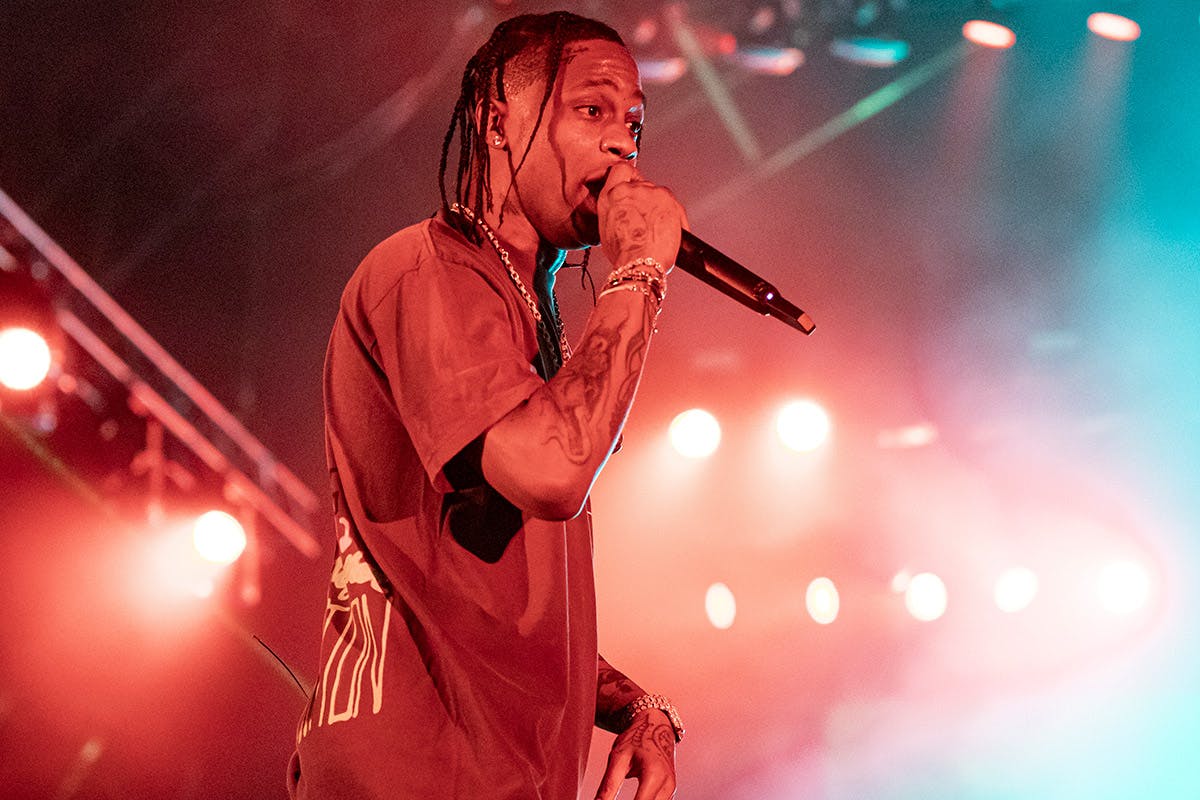 Digital agency space150 created a deepfake version of Travis Scott named Travisbott, a machine that has produced and released the new song "Jack Park Canny Dope Man," composed through artificial intelligence.
The entirely AI-generated song features lyrics and melodies modeled after Scott's music. While the lyrics are absolutely nonsensical, the auto-tuned melodies and backing instrumentals do bear an uncanny resemblance to his sound.
The song was achieved by feeding Scott's entire discography into a text generator model over a two week period. In turn, the model was able to mimic the cadence and rhyme schemes that were native and re-occurring in his music.
The track comes complete with Scott's signature "it's lit" and "straight-up" ad-libs, with lines that sometimes feel as if they were penned by La Flame himself: "I got all my old bitches mad by the bars / Thinkin' at the Grammys, in the family, I got stars / Try to put in the plane, but the blame be on the cars."
Speaking on the incredible feat, Ned Lampert, executive creative director at space150, told AdWeek, "We were sort of fascinated with like, 'What if we tried to make a song—like an actual good song—by using AI and basically creative directing AI?' And so we chose Travis Scott just because he is just such a unique artist and he has a unique sound and everything sort of has an aesthetic to it, both audibly and visually."
Watch the unsettling video for "Jack Park Canny Dope Man" below.