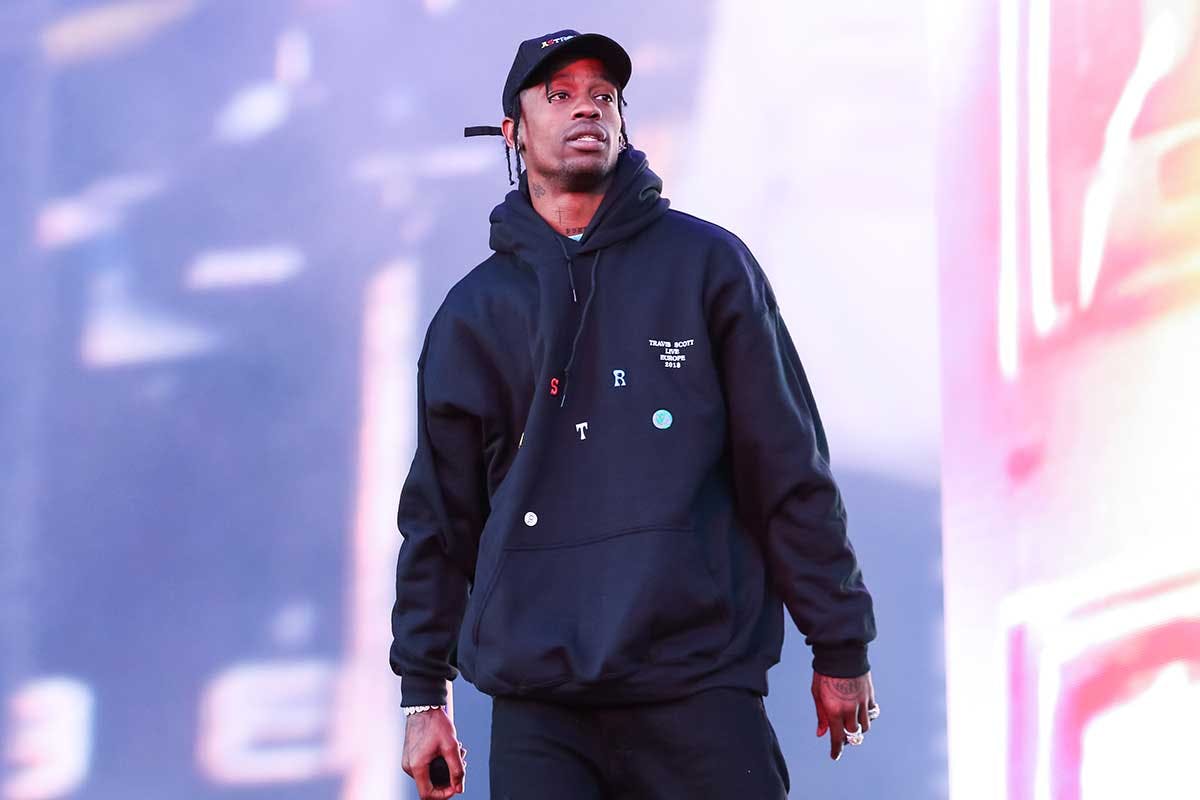 Travis Scott has reportedly dropped $23.5 million in cash on a curvaceous hillside compound in LA, according to Variety.
Earlier this month, De Loren & Associates announced that their Sky Lane listing had been sold. The 16,700 square feet, seven-bedroom, 9.5 bathroom property offers panoramic views of Los Angeles. It's a popular location for celebrities to buy real estate — once he moves in, Scott will count LeBron James as one of his neighbors. It is private, though. The property is invisible from the road, hidden below street level and surrounding homes.
One of the defining features of the Sky Lane estate is its curved exterior. The sleek, rounded sheet metal was designed to evoke the lines of "a modern yacht" according to the listing materials.
Even as it wraps the sheer cliff, the mansion manages to support an immense outdoor entertaining area with a kitchen, poolside cabana, alfresco dining decks, and even a 75-foot infinity pool. Elsewhere it boats a 20-car "auto gallery" garage, a temperature-controlled wine closet that reportedly holds up to 650 bottles, and a 15-seat theatre.
The colossal property was reportedly listed for $42 million last year. According to Variety, the estate underwent two significant price chops and a change of realtors before Scott paid the entire $23.5 million purchase price in cash.