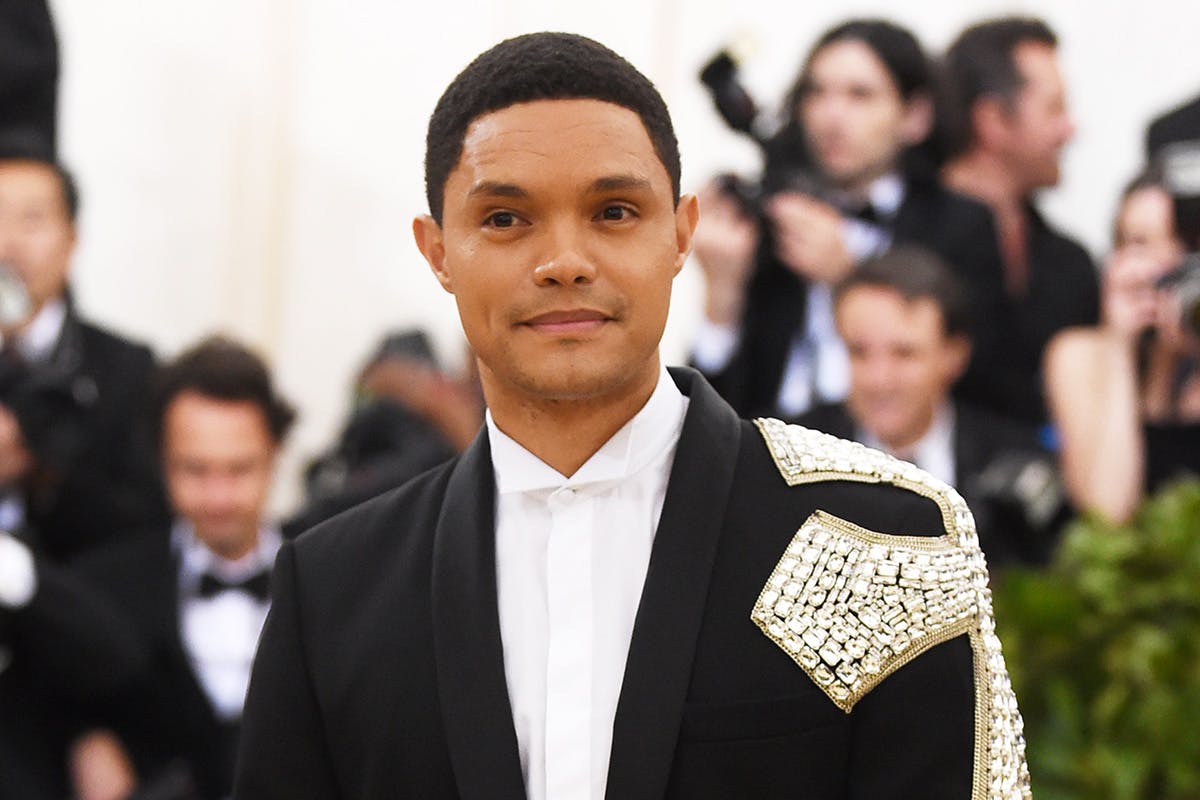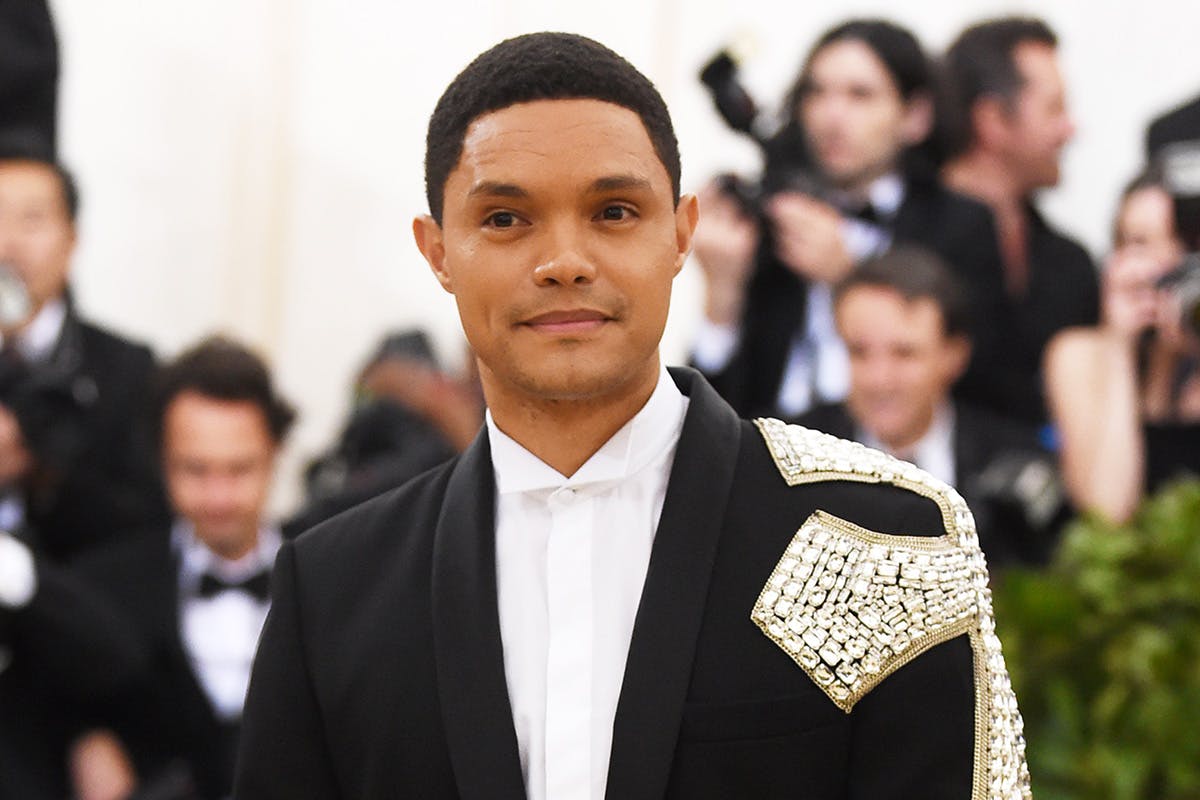 While Black Panther's cast-list already feels like a who's who of Hollywood up and comers, it turns out another major player had a cameo in the Marvel movie and nobody noticed. Thanks to one bat-eared Redditor, we now know that The Daily Show's host, Trevor Noah, made an appearance too — but probably not in the way you'd think.
Do you remember when Martin Freeman's Everett K. Ross is left in charge of a spaceship to help the Wakandans defend their country? Well, that ship had an onboard computer named Griot, and it was voiced by Noah.
In a "between the scenes" take on The Daily Show, Noah talked about his experience working on the movie, emphasizing how — as a South African comedian — working in a movie that features Xhosa, a South African language, was a special experience.
"It was extra special for me because people speak Xhosa in the movie. So, there were subtitles and I was like, 'Don't need your subtitles.' I don't need your subtitles. Get rid of the subtitles! This is just for me right now. Nobody else listen. This reminds me of my mom.'"
Did you catch Noah's voice in Black Panther? Let us know below.
Now watch Donald Glover discuss Lando Calrissian's pansexuality.