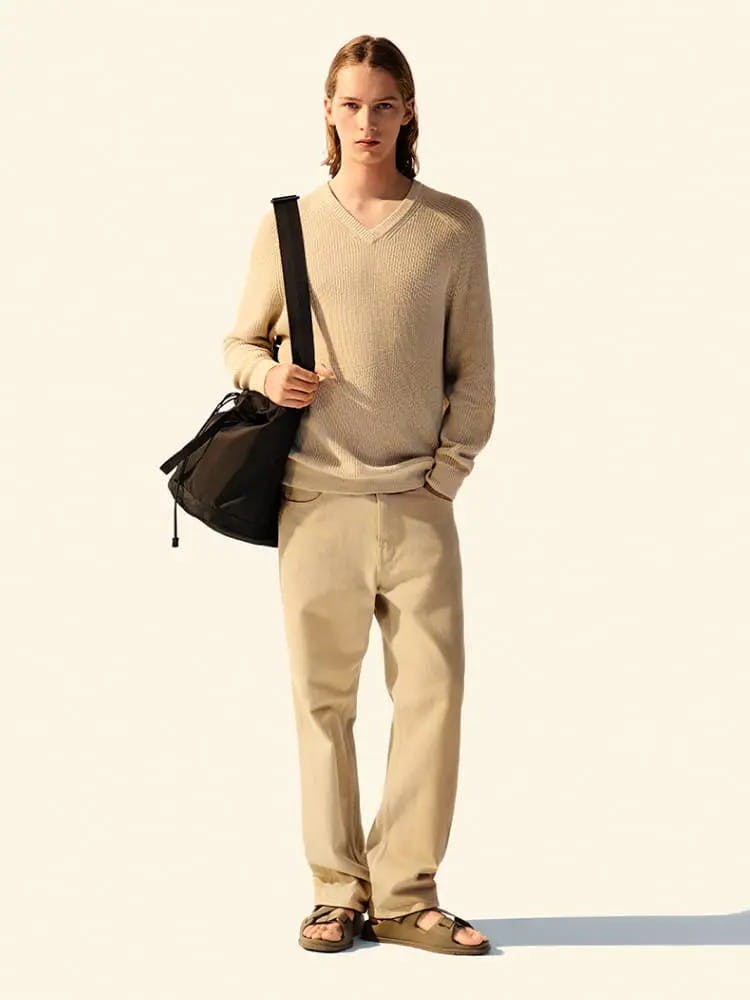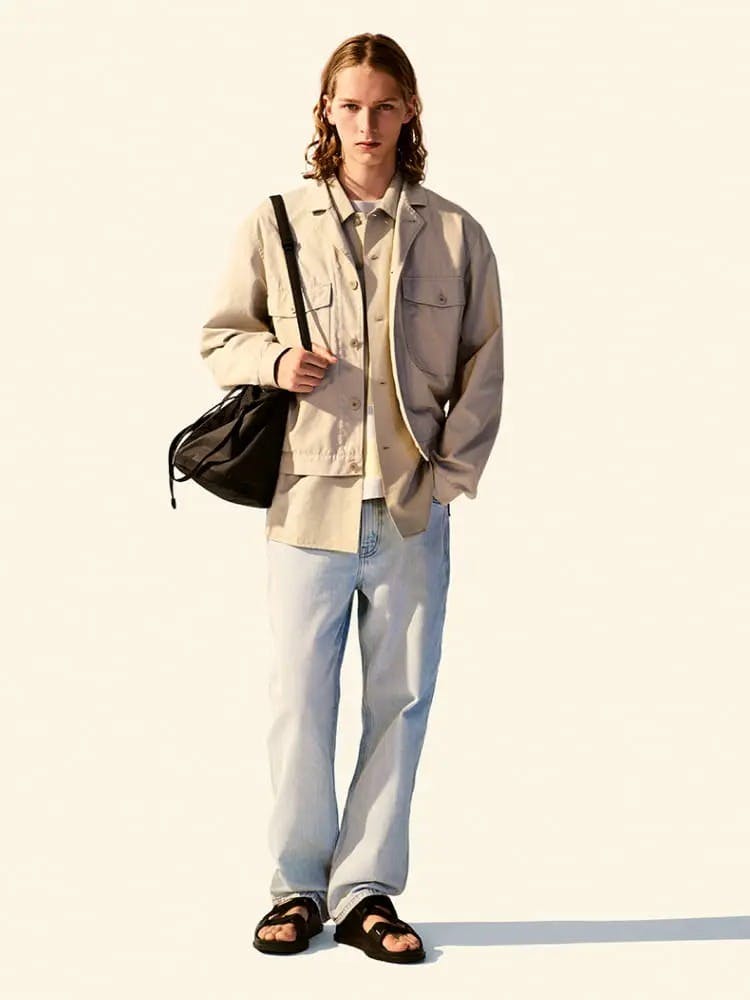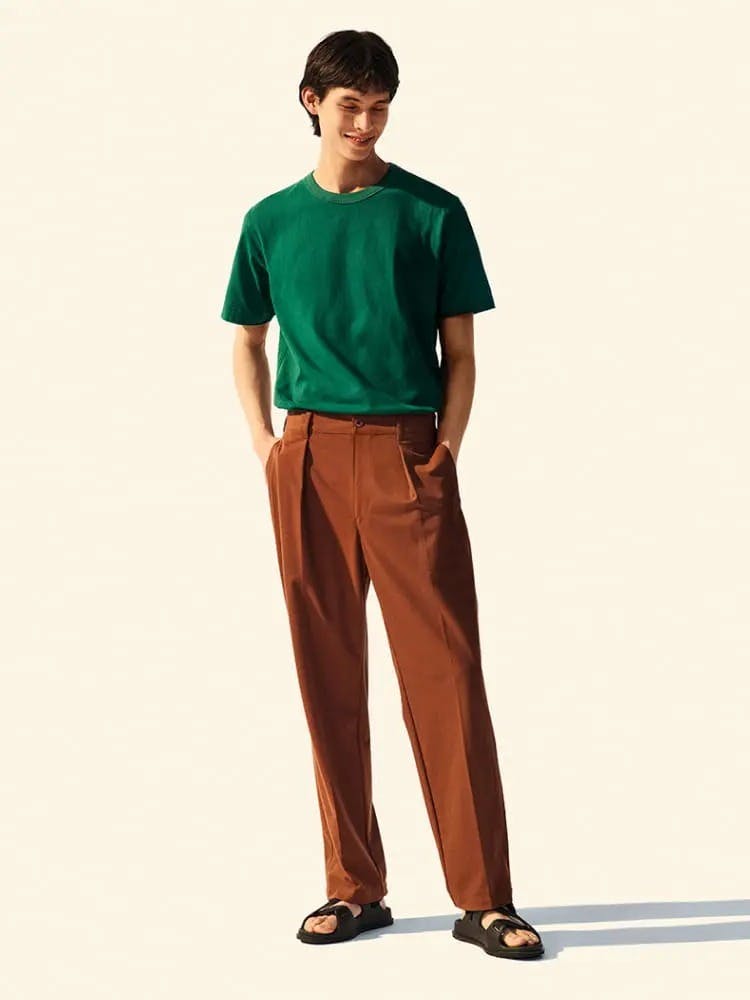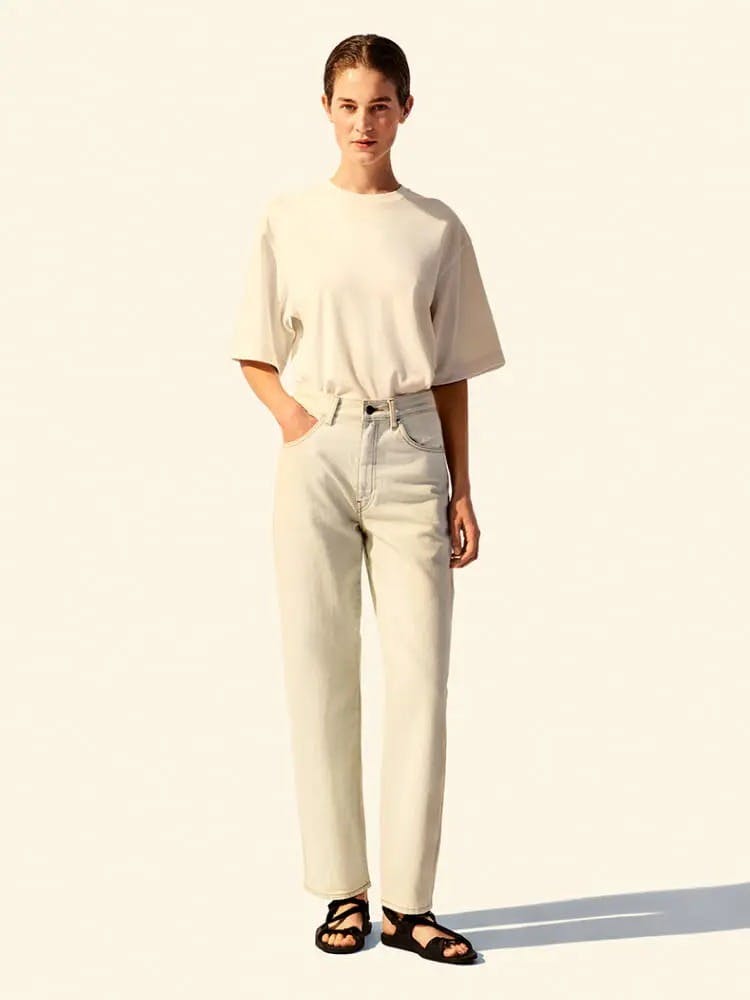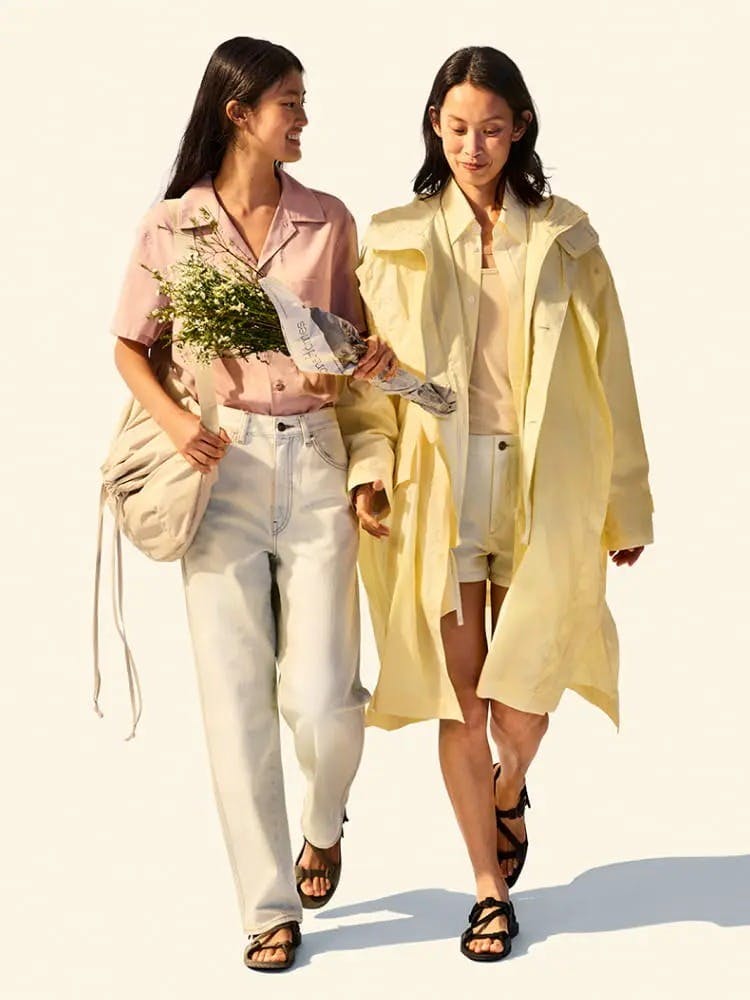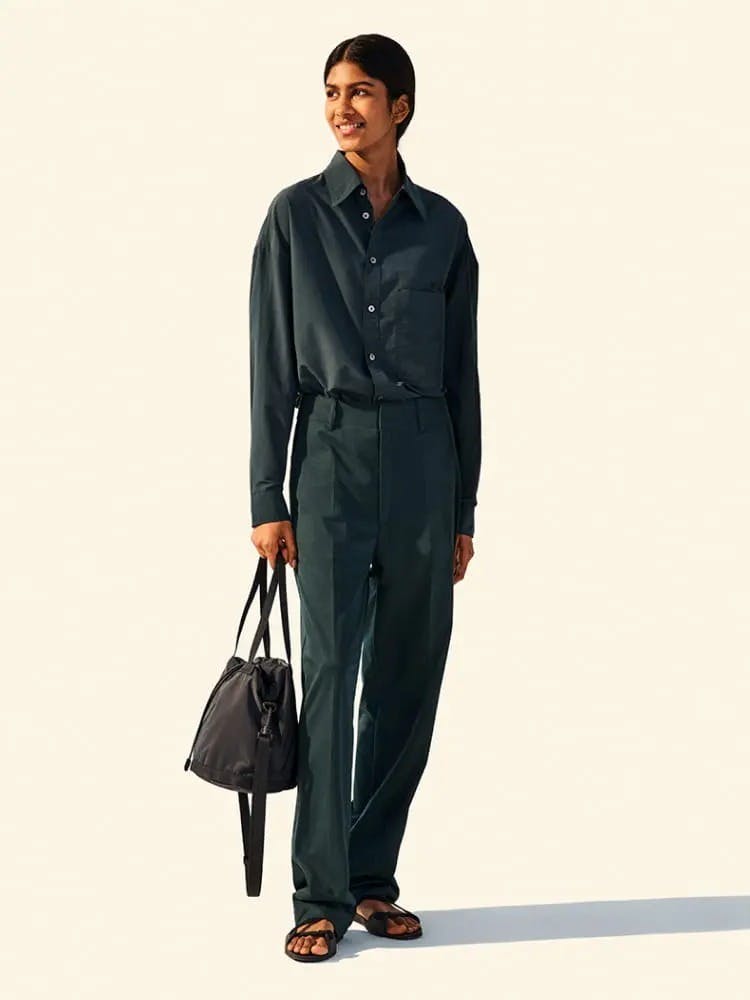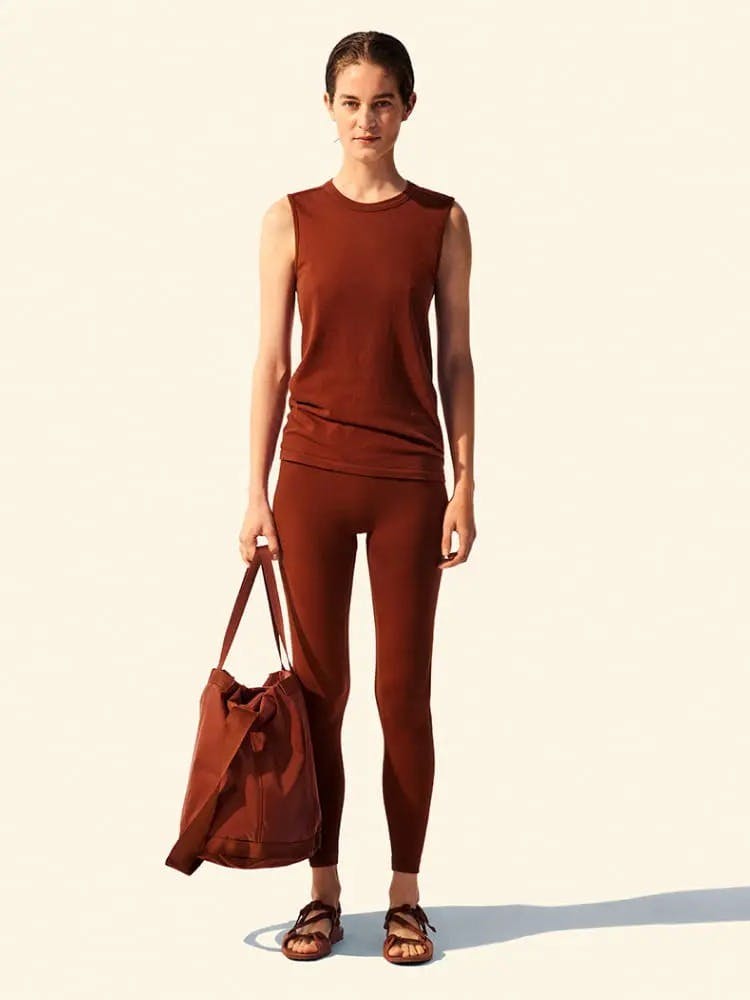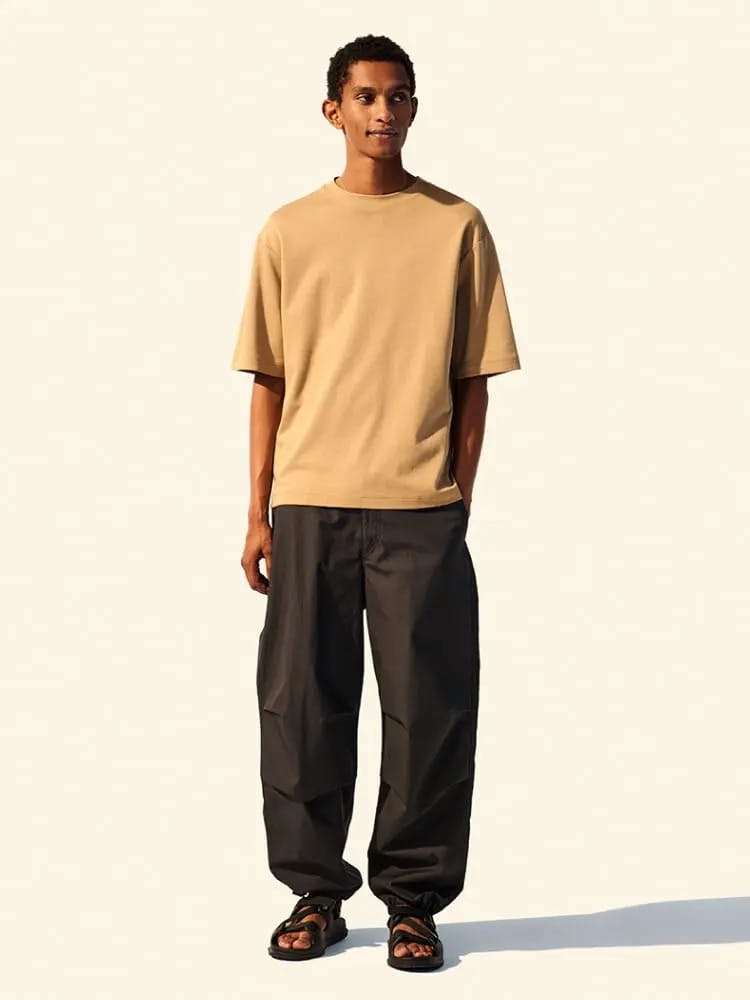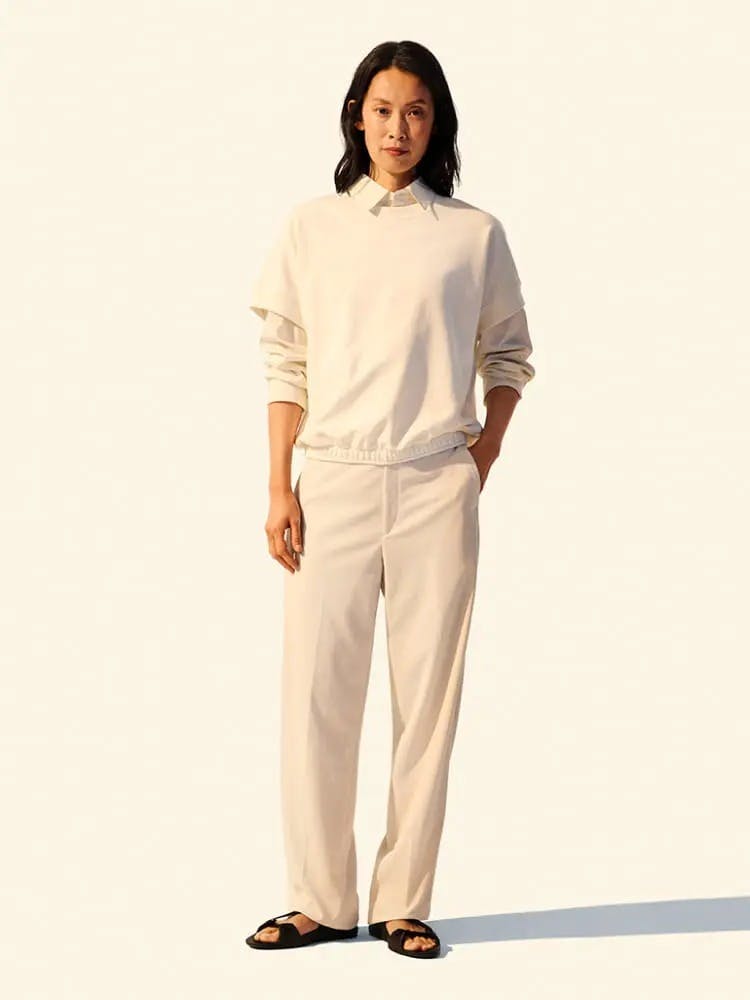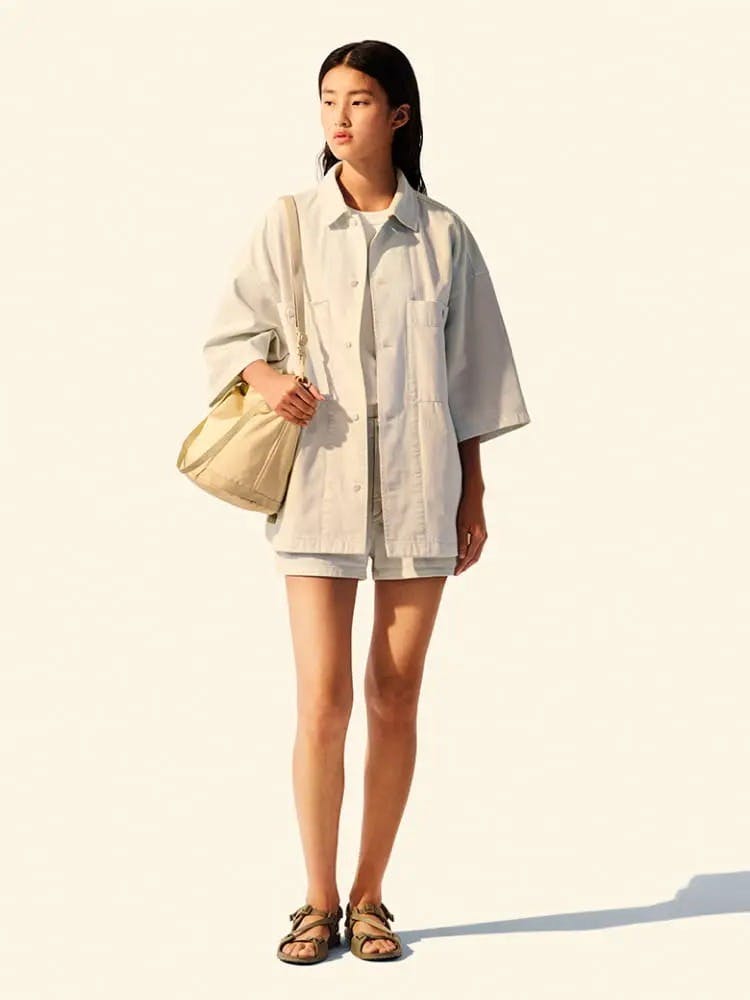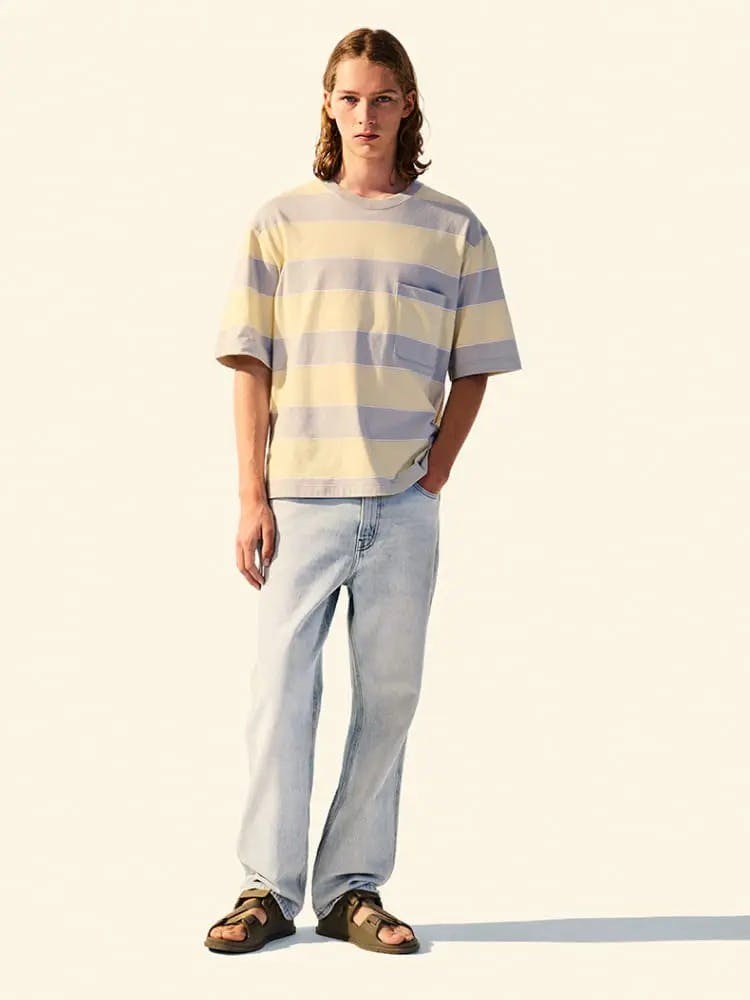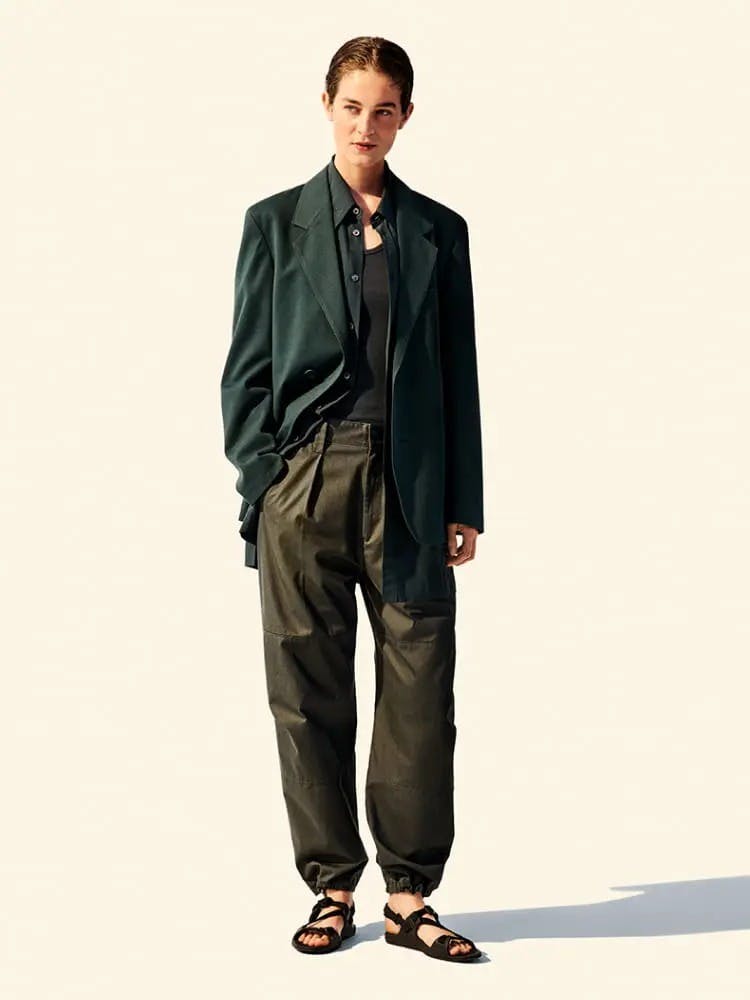 UNIQLO U's latest seasonal collection is practically a biannual event unto itself. It's a combination of the attractive presentation, design acumen afforded by creative director Christophe Lemaire, and, obviously, the ultra-affordable prices, that make the UNIQLO U releases perhaps even more headline-worthy than the fashion week shows they preclude.
Spring/Summer 2023 may be one of UNIQLO U's simplest affairs, and that's saying something.
But even though it comprises scarcely over 50 individual items — 26 designated pieces of womenswear, 20 pieces of menswear, and seven accessories — the SS23 UNIQLO U lineup still manages to fulfill that UNIQLO trick of having something for everyone. It's a cliché but true and it's what makes UNIQLO the most stylish fast-fashion brand in the biz.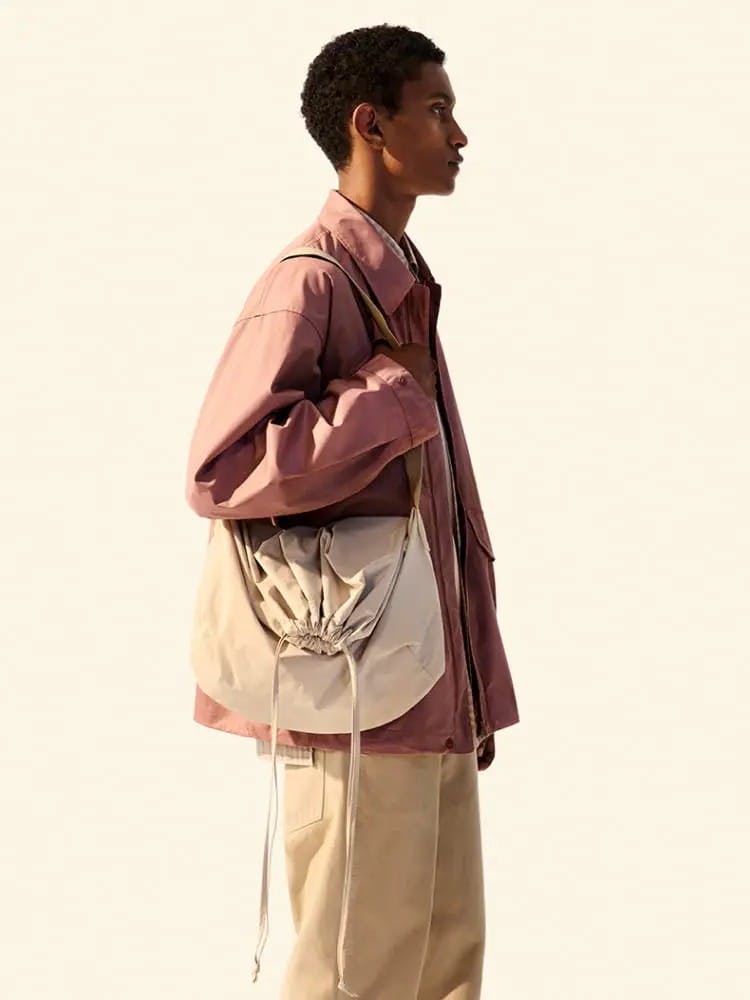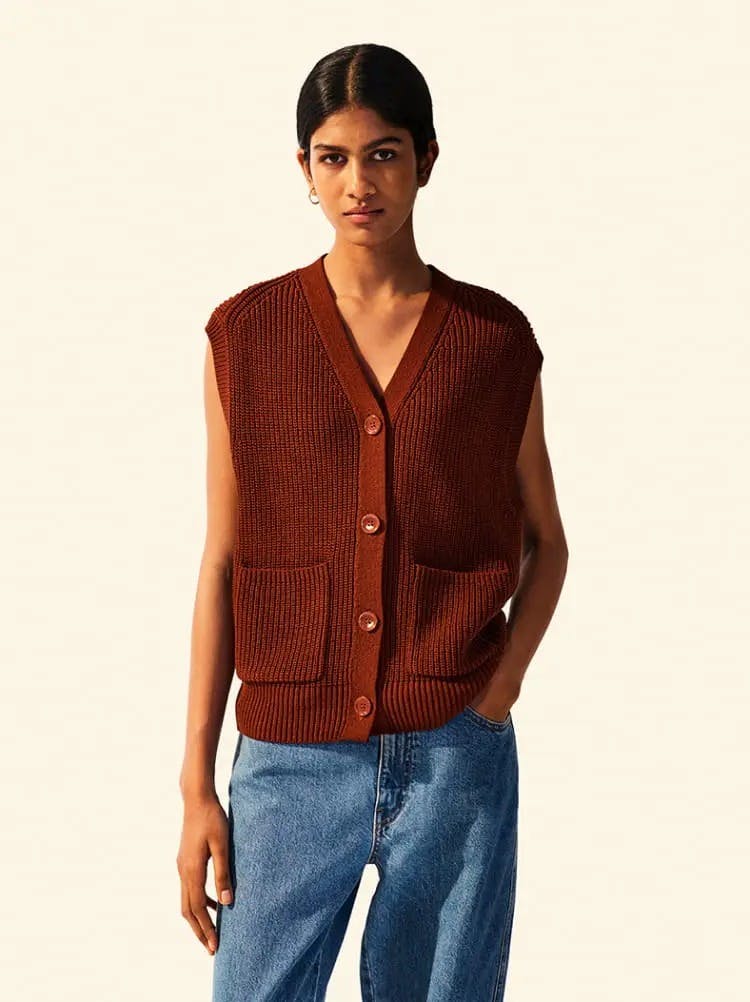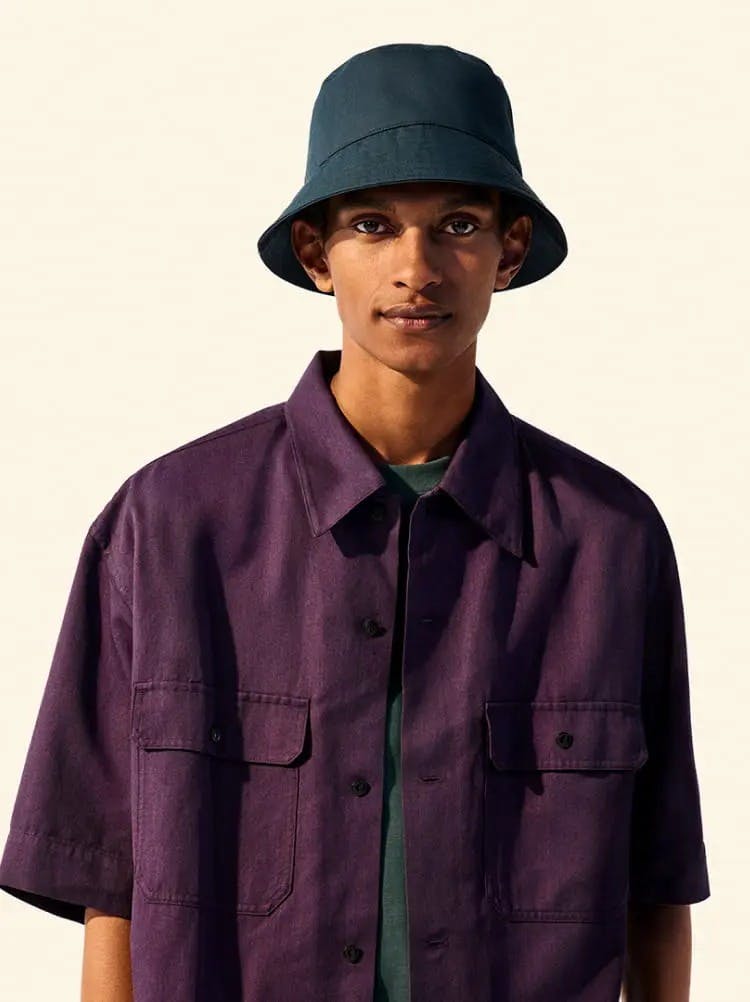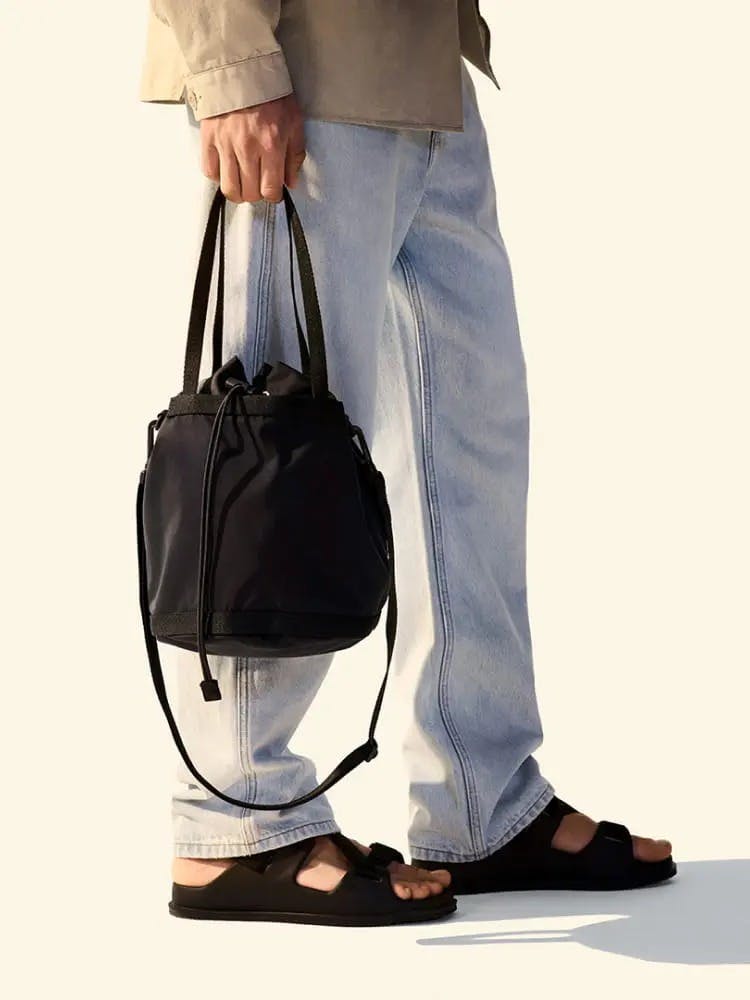 Tough business positioning high-turnover clothing as wardrobe staples but, again, that's UNIQLO for you.
For Spring/Summer 2023, Lemaire and his team imagine some old favorites and new friends. Boxy T-shirts, washed-out denim jeans, lightly technical outerwear: it's all here.
A couple new wrinkles add a tiny bit of texture, some so subtle that they risk being lost in the unadorned, straightforward lookbook.
For one, everything has become quietly huge. Jackets slouch to mid-thigh, shirts are extra long, tees billow from tucked-in waists, and shorts scrape the shins. Ease is in and slim-fit is out — good news in my book.
Of course, if you're to be one of the many queueing hopefuls waiting to be the first to get new UNIQLO U when it arrives at UNIQLO stores on February 16 and you find yourself drowning in the new layering pieces, fear not.
There are plenty of comparably tailored shirts and size-free accessories — including nifty new bucket bags — amidst the parachute pants.
The SS23 UNIQLO U collection follows yet another big year for the Japanese retailer, which ranged from big name designer collabs with Marni and JW Anderson to the international expansion of its extra fast, extra affordable GU clothing line.
Shop our favorite products