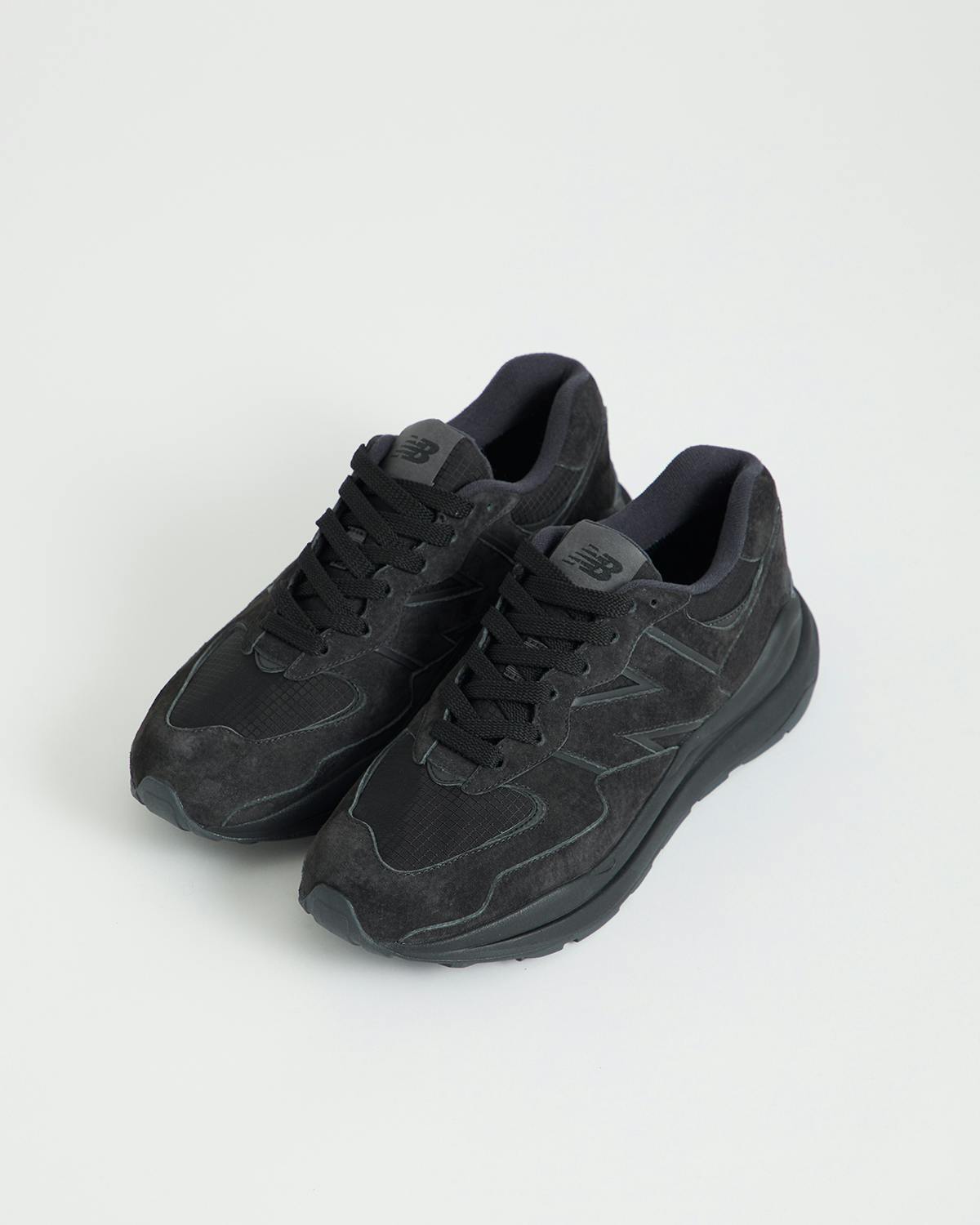 Let's make this an annual tradition: for the second year in a row now, New Balance is dropping an all-black 5740 sneaker lined with GORE-TEX in Japan as part of a one-off collaboration. Why is this a thing? I dunno but I'm not complaining. Well, except for the fact that I can't get it without a Japanese proxy.
In 2021, New Balance dished a weatherproof 5740 shoe with the workwear-inclined COMME des GARÇONS HOMME label, reimagining the timeless trainer in exquisitely boring black.
There wasn't even much to say about it, except that it was black, lined with GORE-TEX, and available at CdG HOMME retailers.
Then, in 2022, New Balance unveiled a second all-black 5740 lined with GORE-TEX, designed in collaboration with heritage retailer UNITED ARROWS, retailing for ¥24,300 (about $183) and dropping on December 23.
This New Balance is a bit more exciting than its forebear, what with the tonal suede and mesh intermingling above the chunky outsole, but the end result is still extremely understated to say the least.
Not that I'm complaining, of course. How could anyone be mad at a perfectly beefy black shoe?
It's just funny that we're now two-for-two on all-black 5740s lined with GORE-TEX and releasing as part of a collaboration with a Japanese brand, that's all.
UNITED ARROWS did distinguish its sneaker with a more involved campaign showcasing its New Balance 5740 getting all grimy — all CdG HOMME did was release the product shots followed by the sneaker, but that's par for the course with COMME des GARÇONS.
So that's something. Either way, we're left with two entirely normal-looking New Balances.
Like I said, cool by me, but just odd that we'd get two of these in a row. Hopefully NB will try to go three for three in 2023.
Shop our favorite products