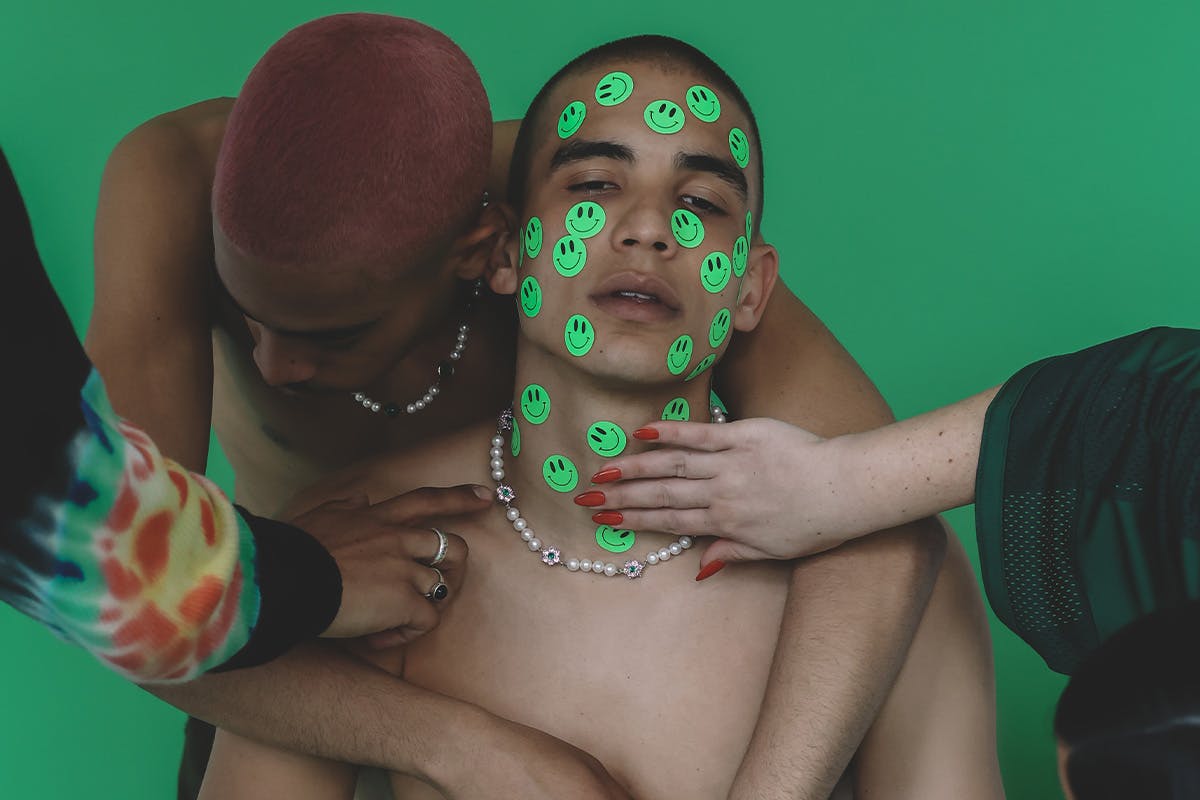 Few arenas have been more harshly governed by gender than jewelry. Men's jewelry, until relatively recently, encompassed just watches and wedding bands while women's jewelry was seen as a way to embellish and emphasize with elegance. Things have changed. A lot. That said, although men's jewelry now comfortably includes necklaces, bracelets, decorative rings, and earrings, there's a long way to go in breaking down gender boundaries in accessories. Enter VEERT.
"In a time when we're being separated and isolated from each other, hope and inclusivity is needed now more than ever," says founder Julia Lang, "We don't just want to birth another product. We want to be the catalyst of empowerment, healing energy, and unity." And this inclusive mindset hasn't gone unnoticed. With endorsements ranging from Miguel to A$AP Rocky, Alicia Keys, and Nas, VEERT's unisex jewelry has been building an influential following.
And why wouldn't it? Nowadays we're asking for more from the things we buy, so a label that pledges 1 percent of its annual revenue to environmental causes is in pole position to occupy some accessory space. It's not just pretty, either. VEERT's offering is centered around healing, hope, and positive energy. Healing stones like green onyx and malachite — onyx is associated with the heart chakra while malachite clears and activates the chakras — act as foundational aspects of Collection 1, detailing the gold vermeil pieces.
Collection 2 is inspired by flowers and uses freshwater pearls as its main building blocks. Lang notes, "I've always deemed a flower as being a universal language. A flower has the ability to warm someone's heart, and it never chooses between gender, age or ethnicity."
Shop our top picks from VEERT below.
Want to keep browsing? Head to the Highsnobiety Shop for more products that we love. Highsnobiety has affiliate marketing partnerships, which means we may receive a commission from your purchase.