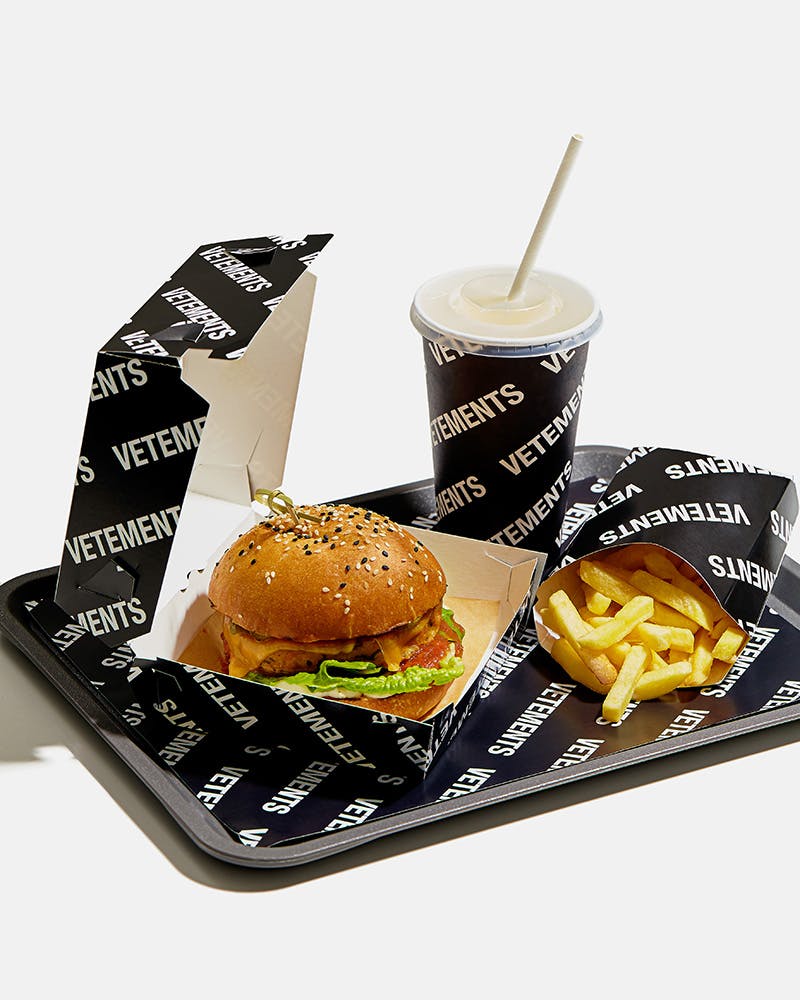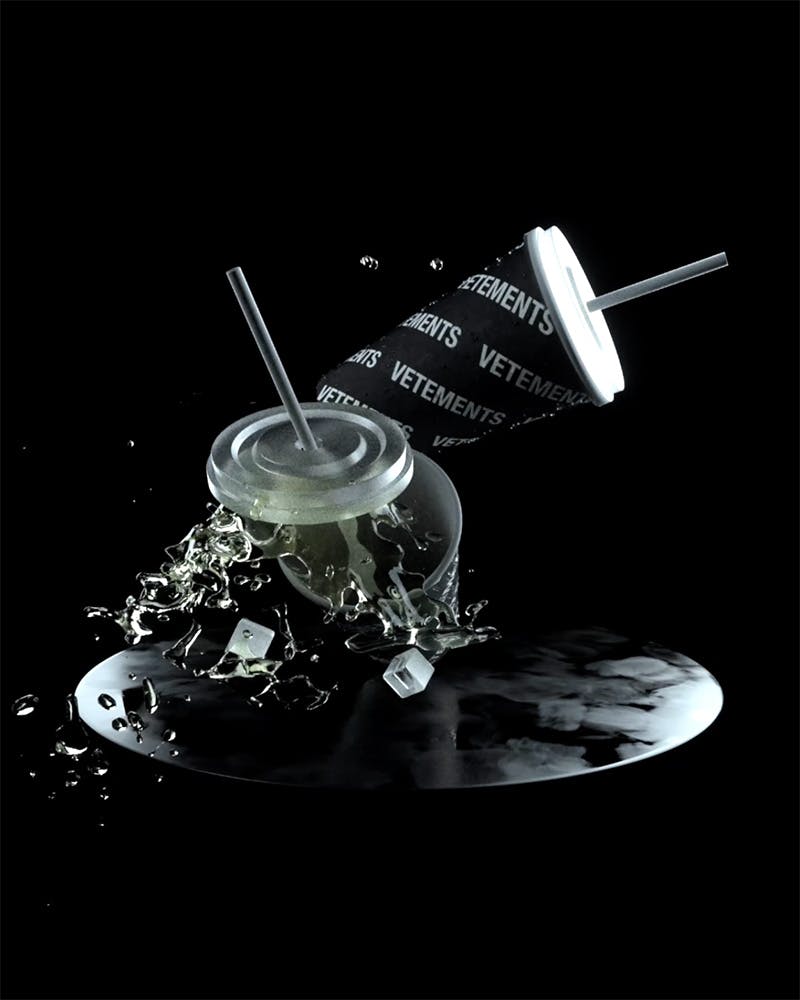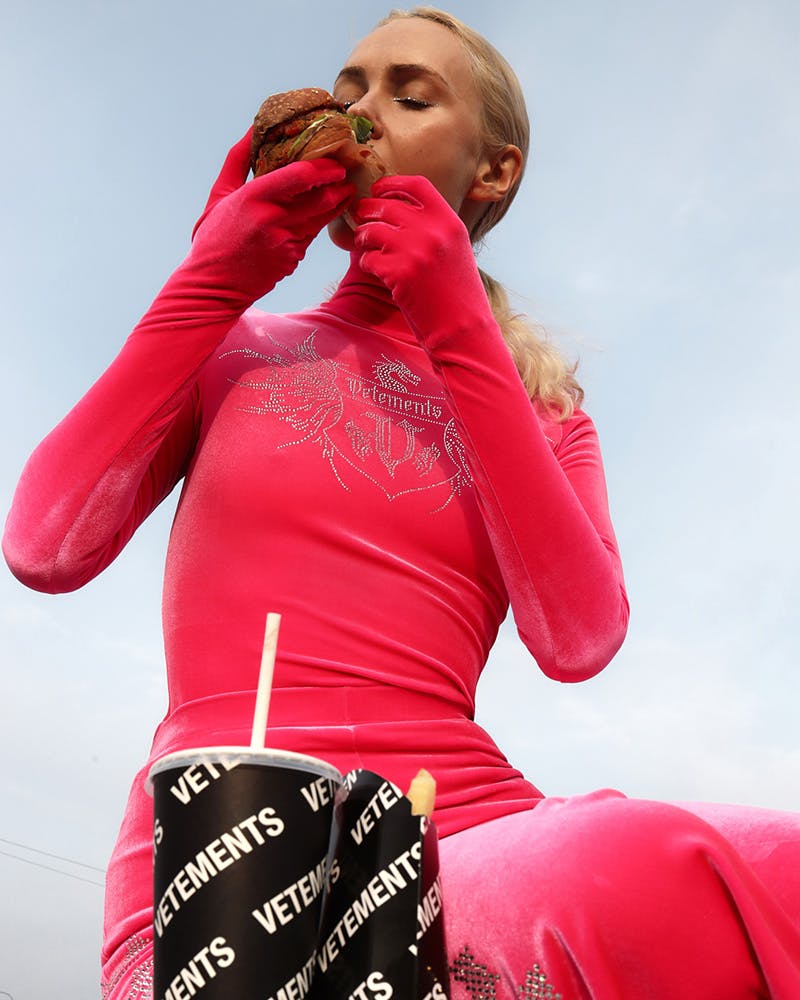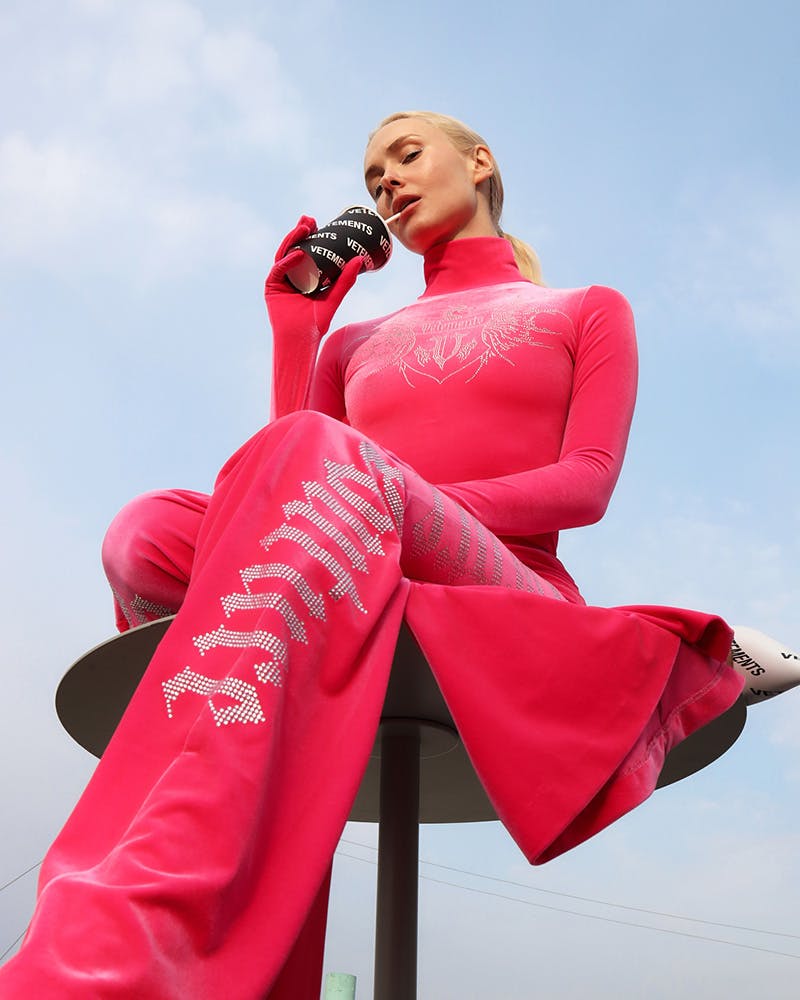 Fashion foodies gather, there's a new Vetements drop that you'll want to sink your teeth into.
The brand has a reputation for transforming the absolutely mundane into branded (and over-priced) collectors items, from lighter heels to DHL merch and branded condoms. But this time it's managed to out-Vetements itself by launching its first-ever burger – yes, you read that right. What might be an April Fools joke for any other brand is quite literal for Vetements, whose junk food arrives in Moscow concept store KM20 today.
According to Vetements, the "VETEMENTS BURGER" is "crafted by trained artisans with the highest quality ingredients" and it's vegetarian. The burger comes in a combo meal, which features sustainable packaging rendered all over in Vetements' iconic monogram print. I don't know about you, but eating junk food with this sleek packaging just doesn't seem as bad for you.
You'll remember, this isn't Vetements first brush with the world of fast food. In 2019, the brand famously staged a show in McDonald's. We're unsure if this burger signifies a bigger pivot into gastronomy or whether this is just another one-off product to get us talking. There's also no word yet on pricing, but knowing the brand, this will definitely hurt your pockets more than a happy meal.
If you're in Moscow, you can head over to the KM20 Restaurant to taste the luxe "VETEMENTS BURGER."