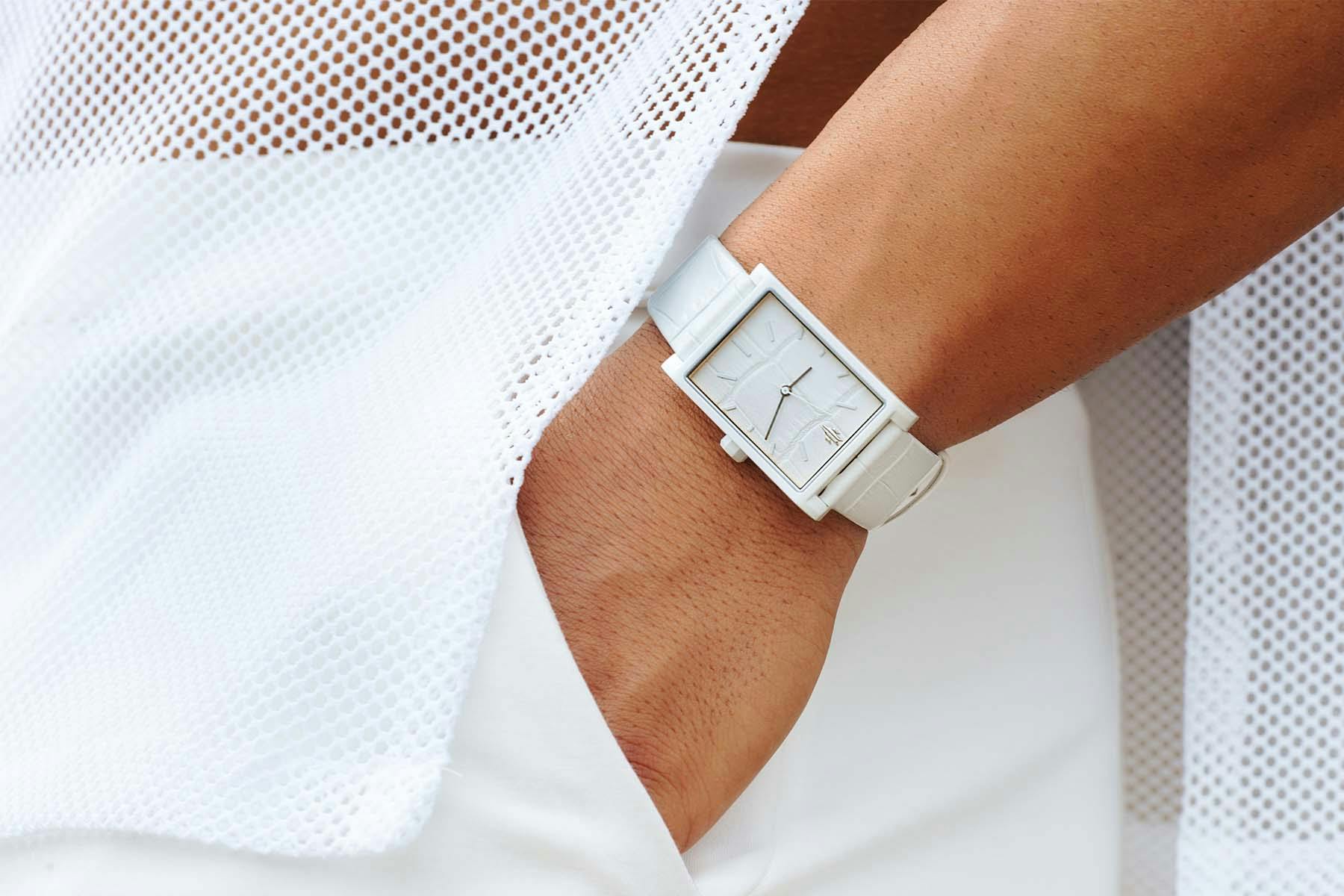 In the golden age of watch appreciation, knowing the story behind your timepiece is part of the deal. The new White Croc Special Edition Leather Watch from VIEREN is the kind of watch with a story you're going to want to tell and an on-the-go, old school automatic attitude to match.
Prepare for your own personal wrist-wise wonderland and get all white everything with a hyper-limited edition watch decked in hand-crafted white detailing and 18k gold rehaut ring accenting. Fitted with a strap and full-wide rectangular dial of white crocodile-embossed calfskin leather, this modernist automatic watch versatile, easily adapting to any of your go-to outfits, whether you're hitting apero hour with friends or reuniting with far-flung family.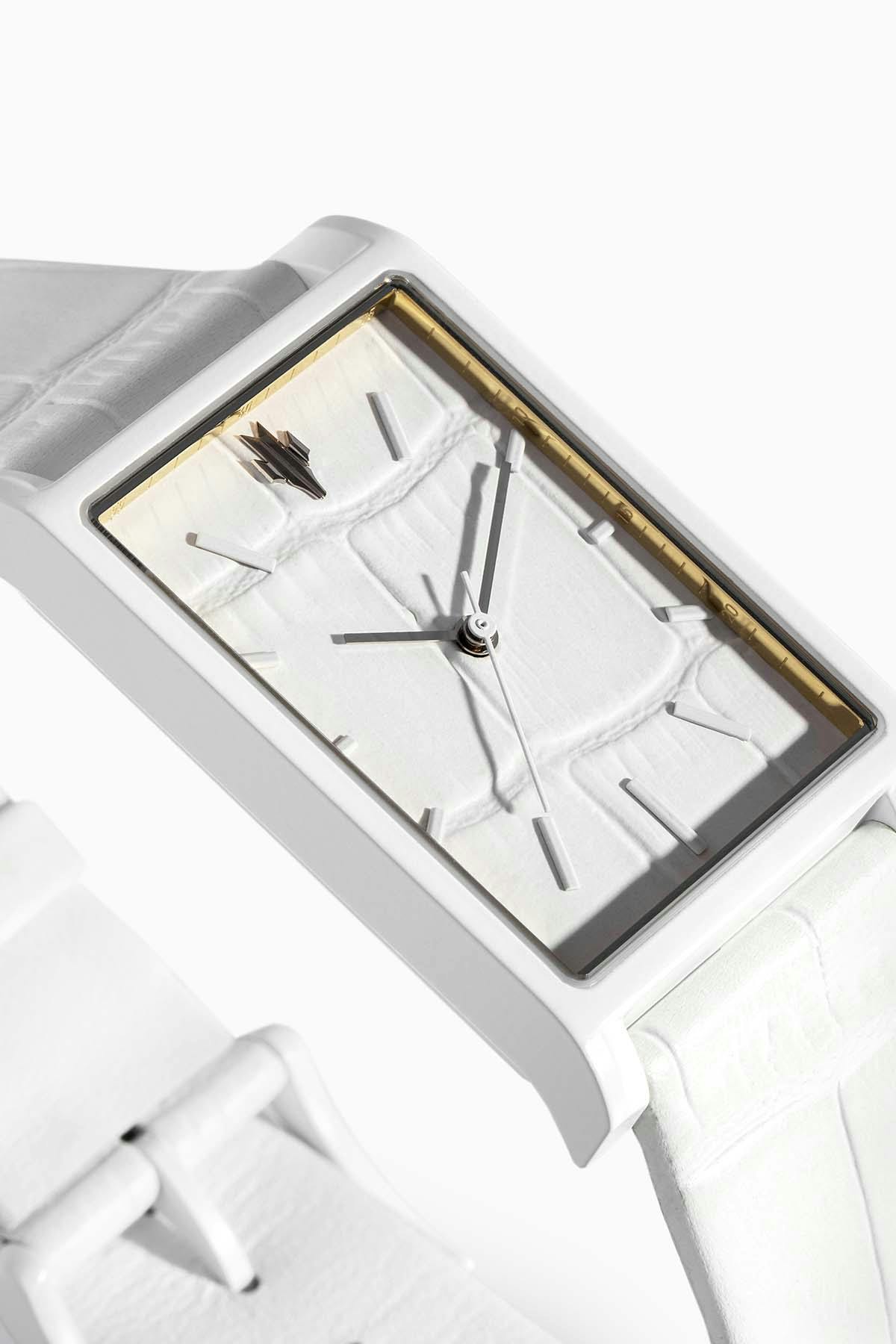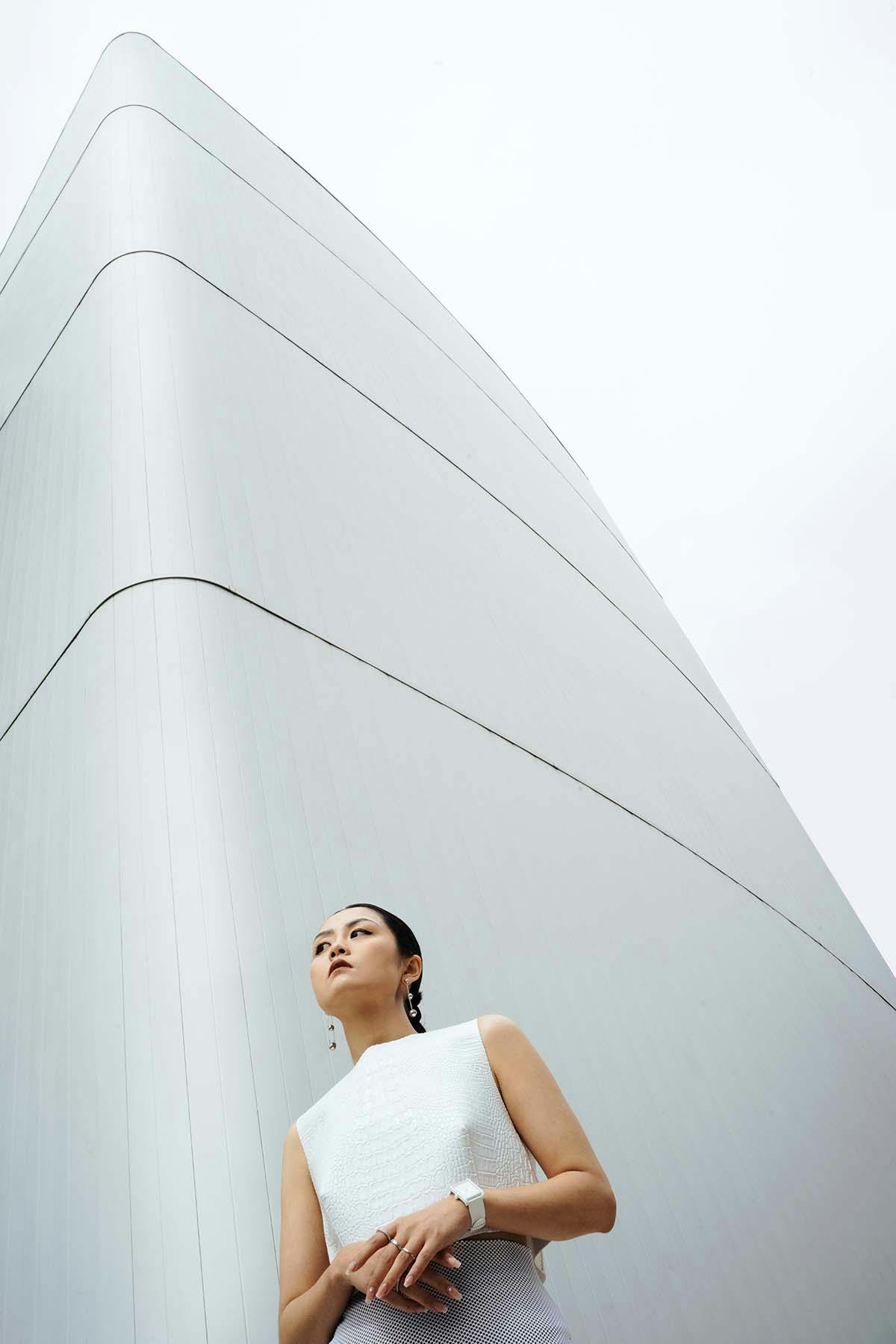 With only five total White Croc Special Edition Leather Watches made, this capsule launch mixes Swiss luxury watchmaking with made-to-collect sensibility. A member of the OG Automatic Collection, this gender-neutral watch is powered by a Swiss Certified ETA-2671 automatic movement, while maintaining a thin profile at only 9.2mm–the perfect size for all wearers.
A new Swiss luxury microbrand introducing the sophisticated craft of automatic watches to a new generation, VIEREN was created by dream team Jess Chow and Canadian fashion designer Sunny Fong, founder of womenswear label VAWK, to power your time. Every VIEREN watch is a love letter to celebrate Swiss craftsmanship and Chow's family legacy in watchmaking.
Crafted by hand in La-Chaux-de-Fonds, Switzerland over the course of six months, the White Croc Special Edition Leather Watch was created with meticulous attention to detail. With hand-applied indices and a leather-applied dial, the rectangular watch features a delicate leather engineered to have a modernist, sleek profile.
With a virtually scratch-proof formulation in stainless steel, the watch case plated with Cerakote technology — a matte white ceramic coating typically used in automotive and aerospace applications — is just another example of VIEREN's unique approach to uniting quality and design.
This design is an especially bespoke VIEREN icon. Says Fong, "Dreaming up a leather-on-leather timepiece on an all-white canvas was simple in design, but complex in details, experimenting with innovative materials to achieve the monochromatic look."
Inspired by the opportunity of fresh starts, The White Balloon which is featured throughout the brand's campaign imagery reminds us of the ferocious sense of fearlessness we had when we were younger to create a new and better world, and hints at VIEREN's own courageous spirit.
Considering its new White Croc Watch, VIEREN proves no stranger to the contemporary timepiece wearer. In fact, they are defining the new vanguard of what wearing luxury design feels like. Opening the floor for a next-gen automatic watch both grounded in the moment and forward-thinking to new territory in the watch game.
Shop VIEREN's luxury timepieces at vieren.co.