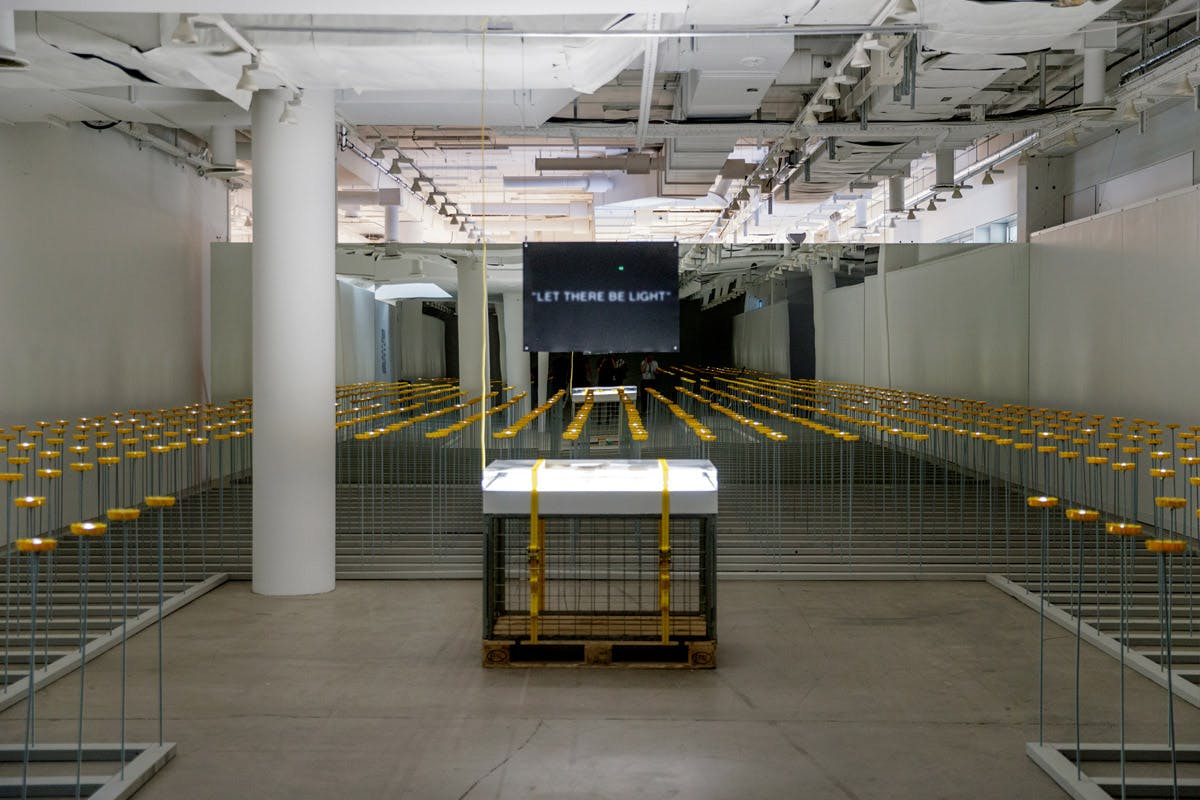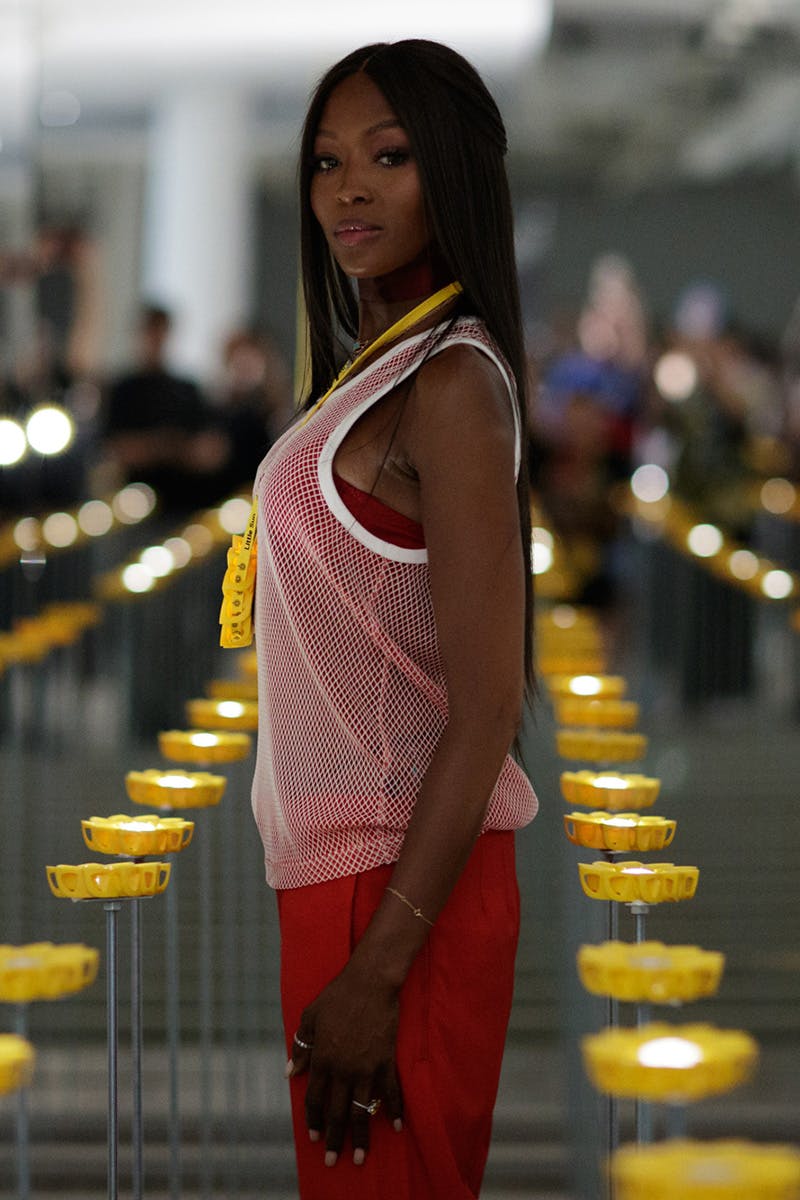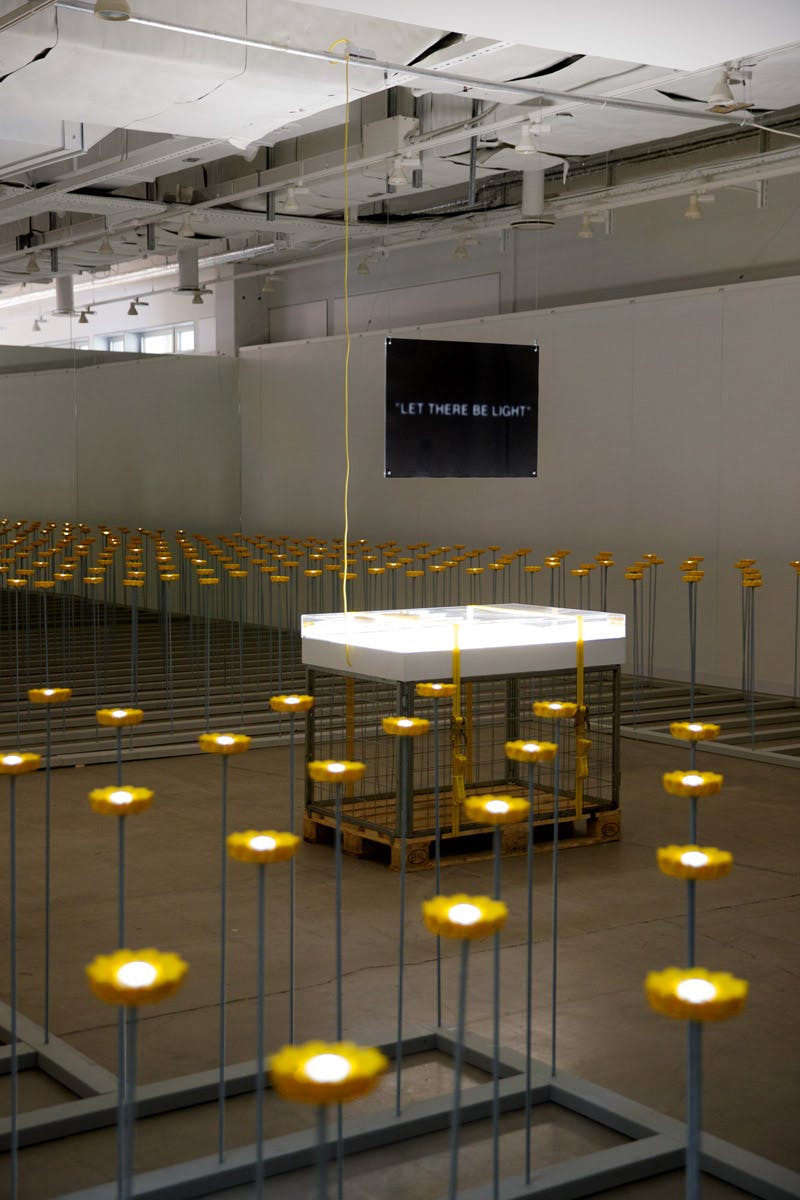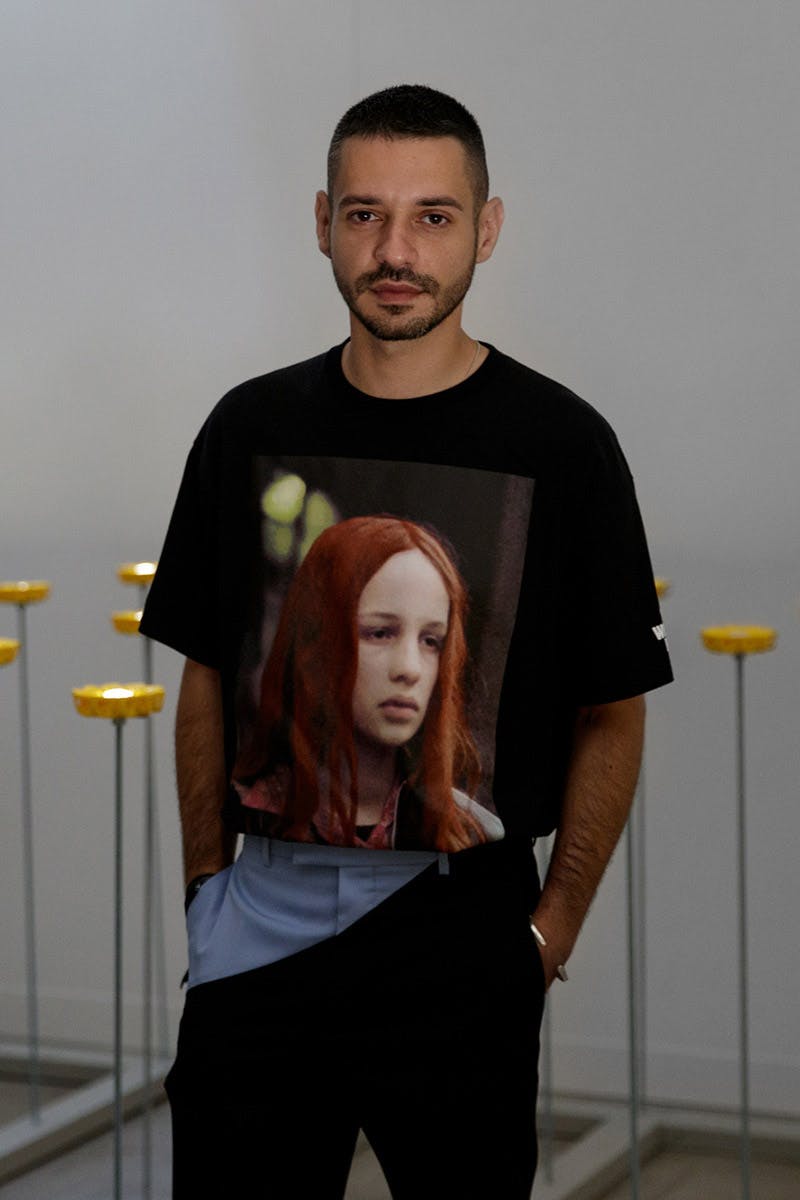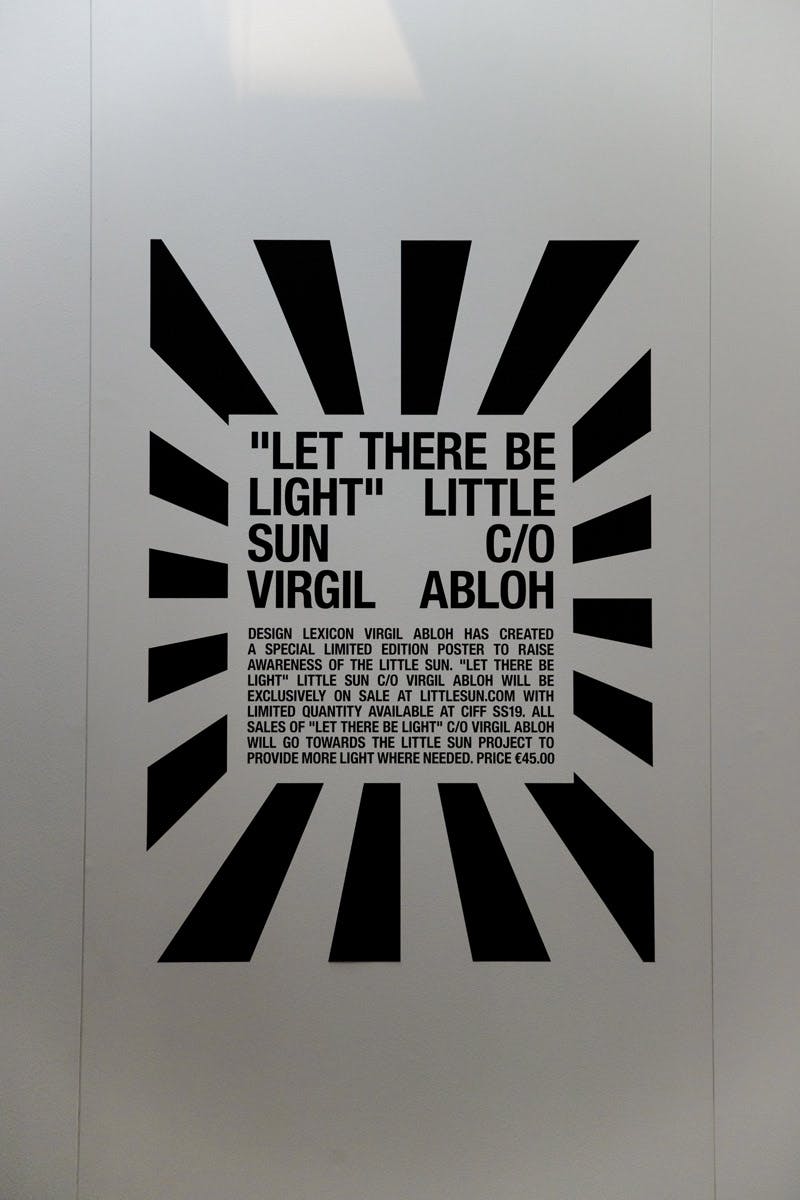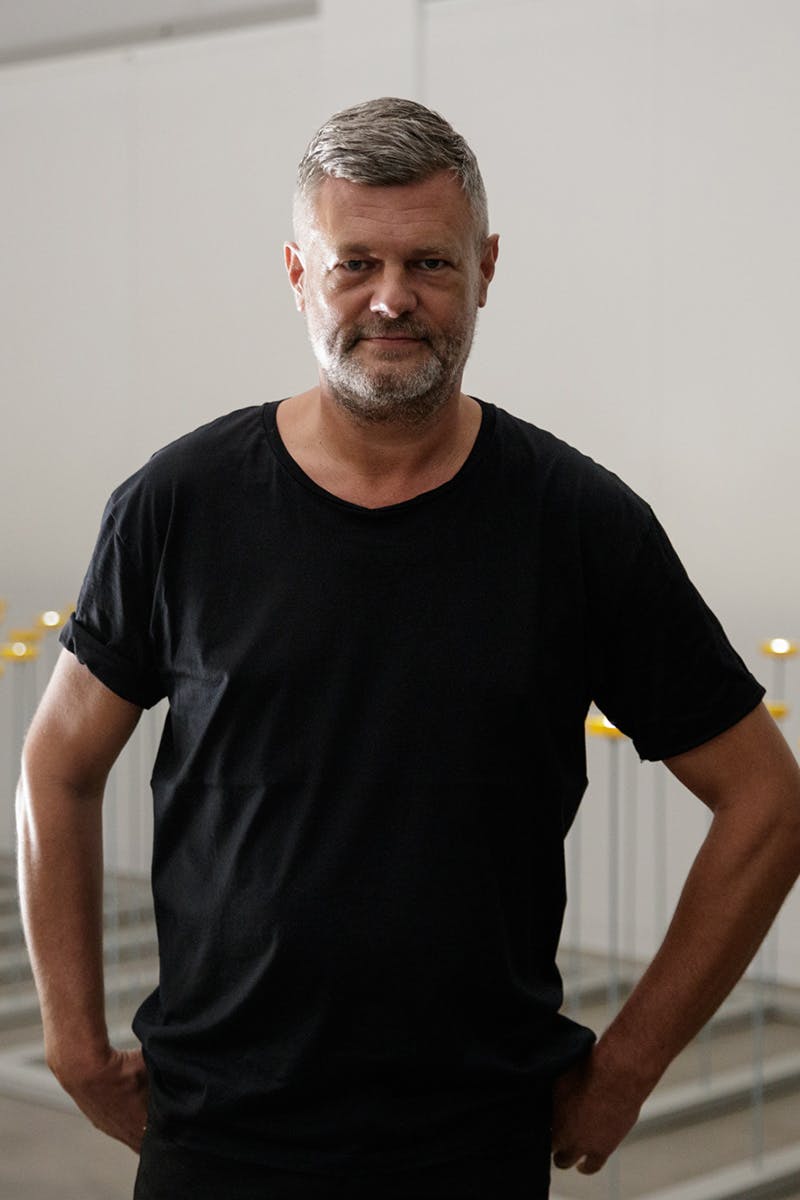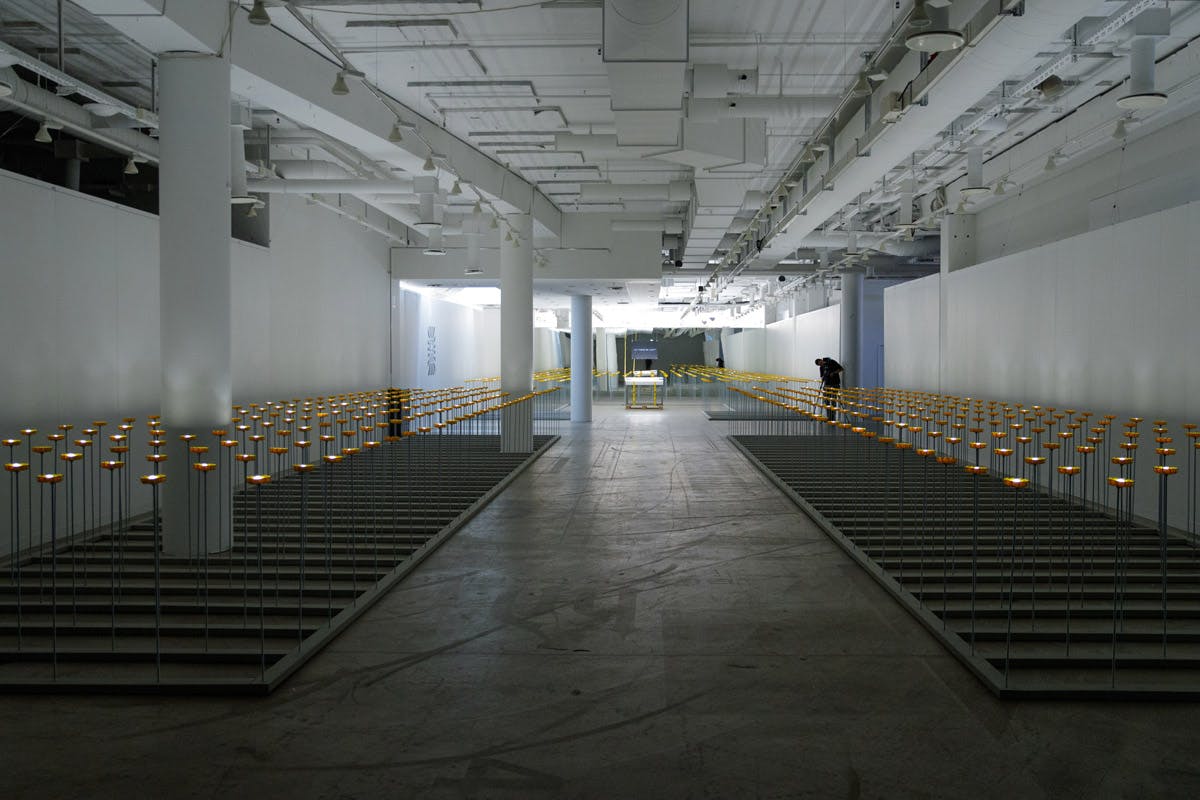 Copenhagen International Fashion Fair, aka CIFF, is a sprawling trade show held every season during Copenhagen Fashion Week. At each installment, CIFF uses its Special Projects Area to host a one-off activation with leading industry players. In 2016, A-COLD-WALL* unveiled a clothing and furniture installation, while in 2014, Virgil Abloh hosted his "Industrial by Nature" art exhibition.
Headlining CIFF's SS19 edition is "Enlightenment," a project curated by Stavros Karelis and Sami Janjer, which sees Virgil Abloh, Naomi Campbell, Peter Saville, and Nick Knight come together to raise awareness for the Little Sun Foundation, a nonprofit that aims to bring sustainable solar energy to communities in Sub-Saharan Africa.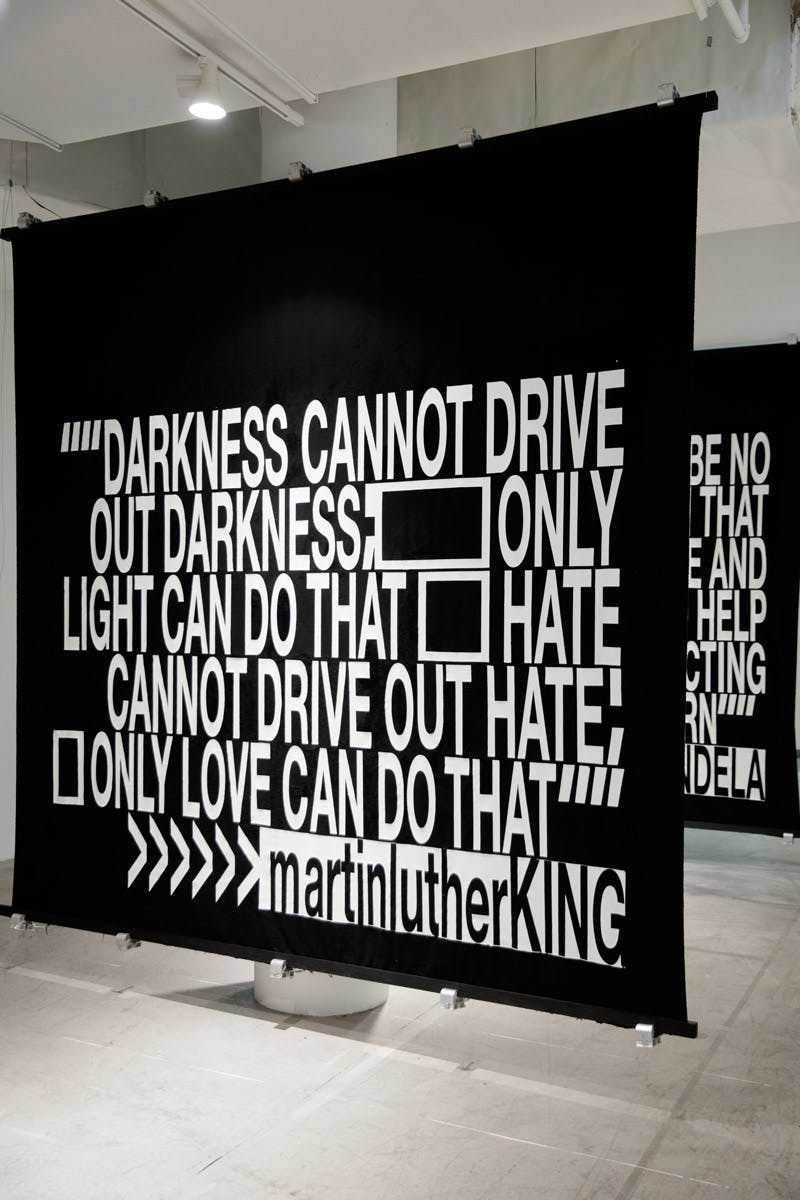 "I believe that everyone has the basic right to breathe in clean air," commented Campbell, who has linked up with iconic graphic designer Saville to create a set of artworks decorated with inspirational quotes. "So many families around the globe are forced to breathe in toxic kerosene fumes due to the lack of access to electricity. The solar-powered lamps that the Little Sun project provide can improve their health as well as protect our environment."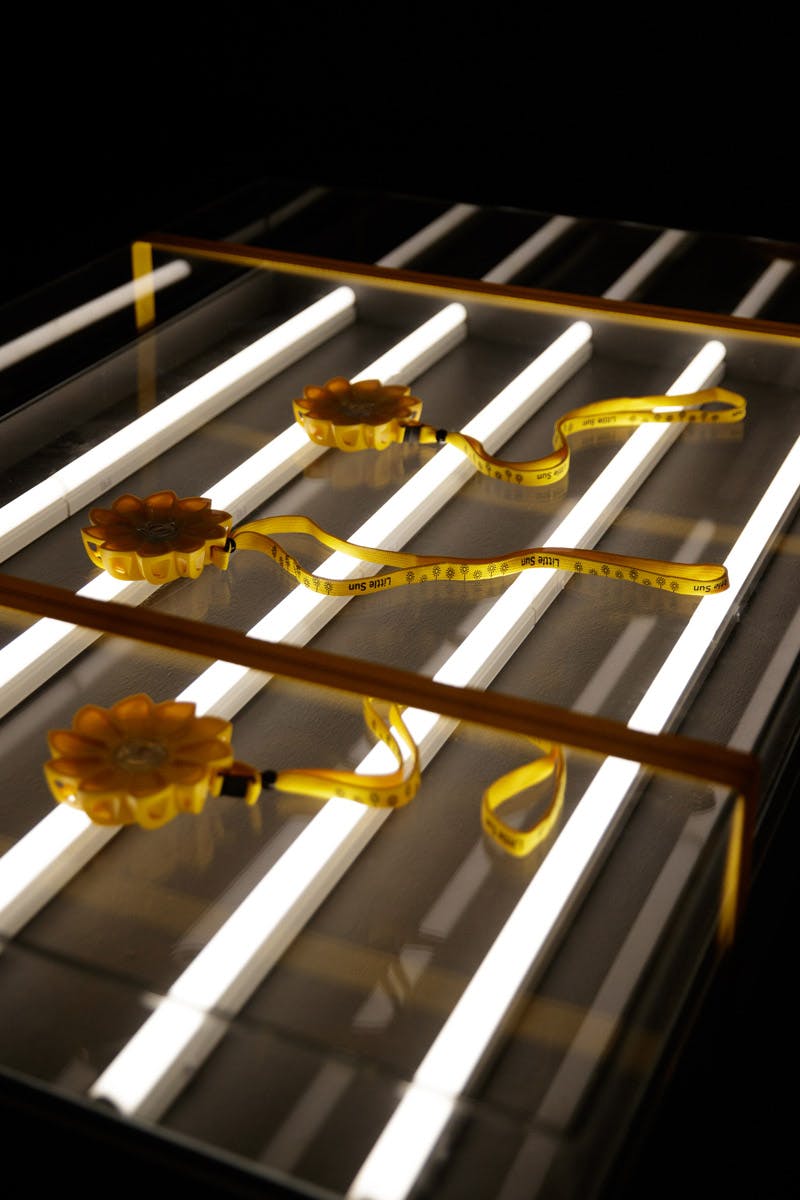 Abloh, meanwhile, has designed a limited-edition poster for the event, which centered around a solar-powered lamp that can be detached from its stand and worn as a torch, decorated in striking, industrial-style hazard yellow.
Legendary fashion photographer and video artist Knight has contributed a video installation, dubbed The Sound of Light's Own Destruction / 2, a follow-up to the piece he created with 1017 ALYX 9SM designer Matthew Williams in 2016.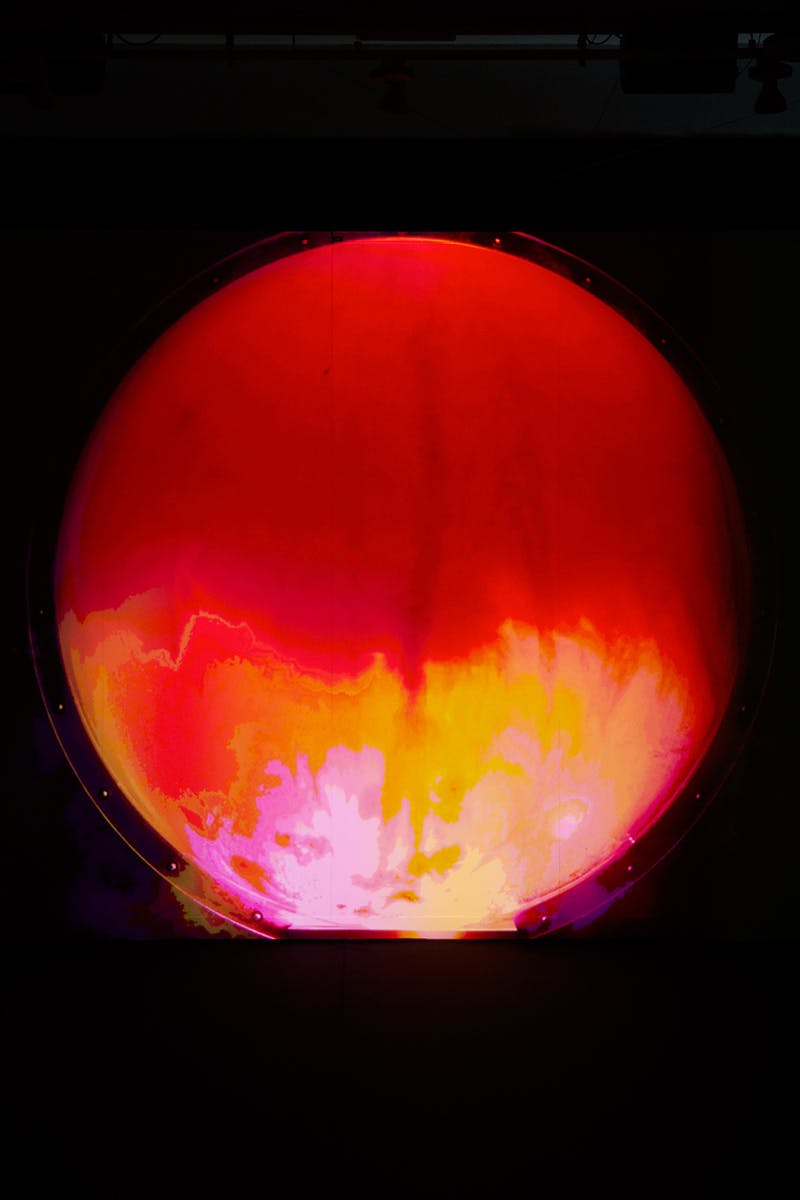 Stay tuned for more developments from Copenhagen Fashion Week.
Here's how Israeli label ADISH is using fashion to forge connections with Palestinians.