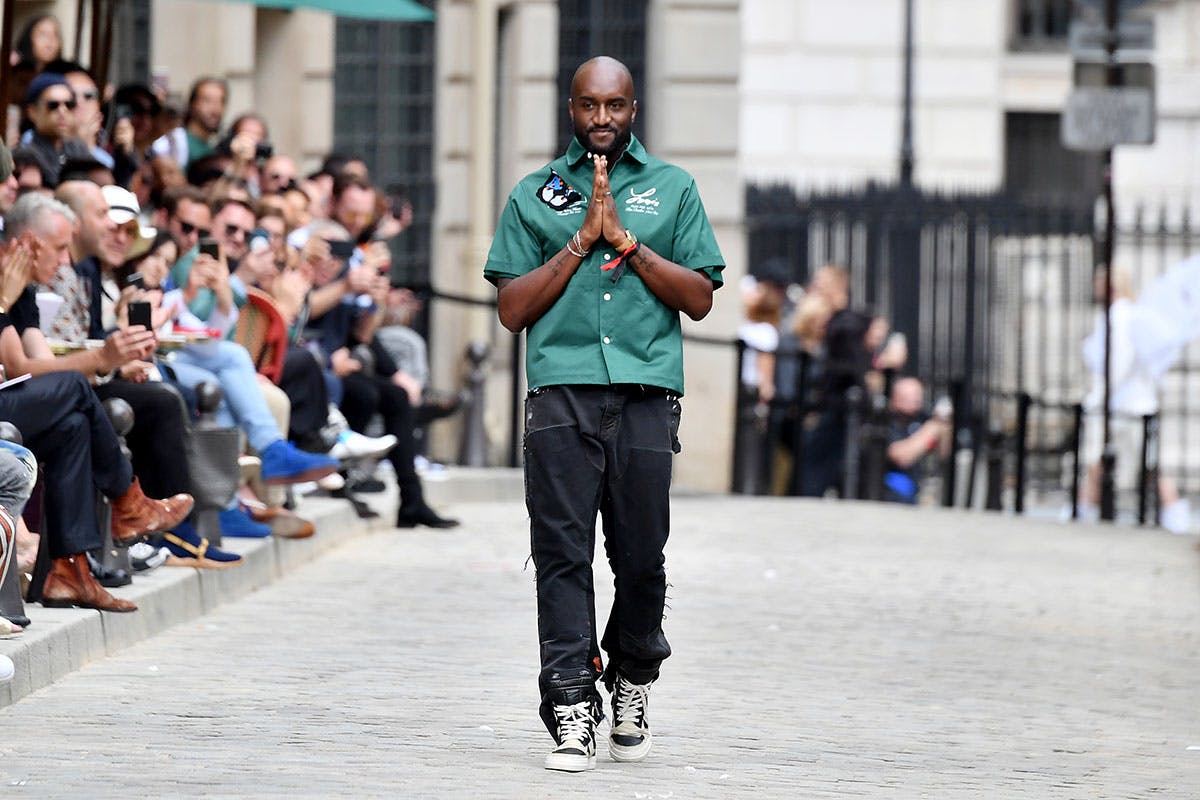 Virgil Abloh is in France right now putting the final touches to his new "EFFLORESCENCE" exhibition, which is set to take over Paris' Galerie Kreo on Tuesday, January 14.
The exhibition will focus on concrete and its use in both man-made and natural environments. Taking to Instagram, Abloh allowed us another sneak peek inside the Parisian space, with some of the graffiti-covered exhibition highlights visible in the background.
Of course, "EFFLORESCENCE" isn't the only reason Abloh's in Paris — we have Off-White™ and Louis Vuitton shows to look forward to next week, too. Take a look at what we can expect from those here and keep scrolling for a closer look inside his new exhibition.
Virgil Abloh's "EFFLORESCENCE" opens Tuesday, January 14.
Galerie kreo 31 Rue Dauphine Paris, France