There's no doubt we live in strange times. With the world in such an upside down state, it's important to focus on that one constant driving us all toward bigger, better things: passion. That concept lies at the heart of Volcom's 2019 Holiday collection, along with a pervading energy marked by the courage to turn obstacles into opportunities and the persistence of those who stay true to themselves.
This might sound like a lofty claim, but what else compels a teen activist to sail across the Atlantic and boldly face down world leaders, or a mountain climber to scale a 900-meter rock face without the safety of ropes and a harness?
It's this spirit that pervades Volcom's new campaign while remaining a core part of the brand's DNA for the past 29 years. At a more base level, Volcom's gear gives us the armor we need to let go and embark on the irrational pursuit of passion.
To help bring this idea to life, we linked up with Volcom to shoot a lookbook featuring its boldest 'fits against a wild backdrop of surreal natural motifs. The end result is a disorienting dystopia of sorts tied together with strong statement pieces and pragmatic basics that really aren't so basic. This isn't the Volcom from your skater days. It's a next-level evolution of the brand that's bound to make a big statement.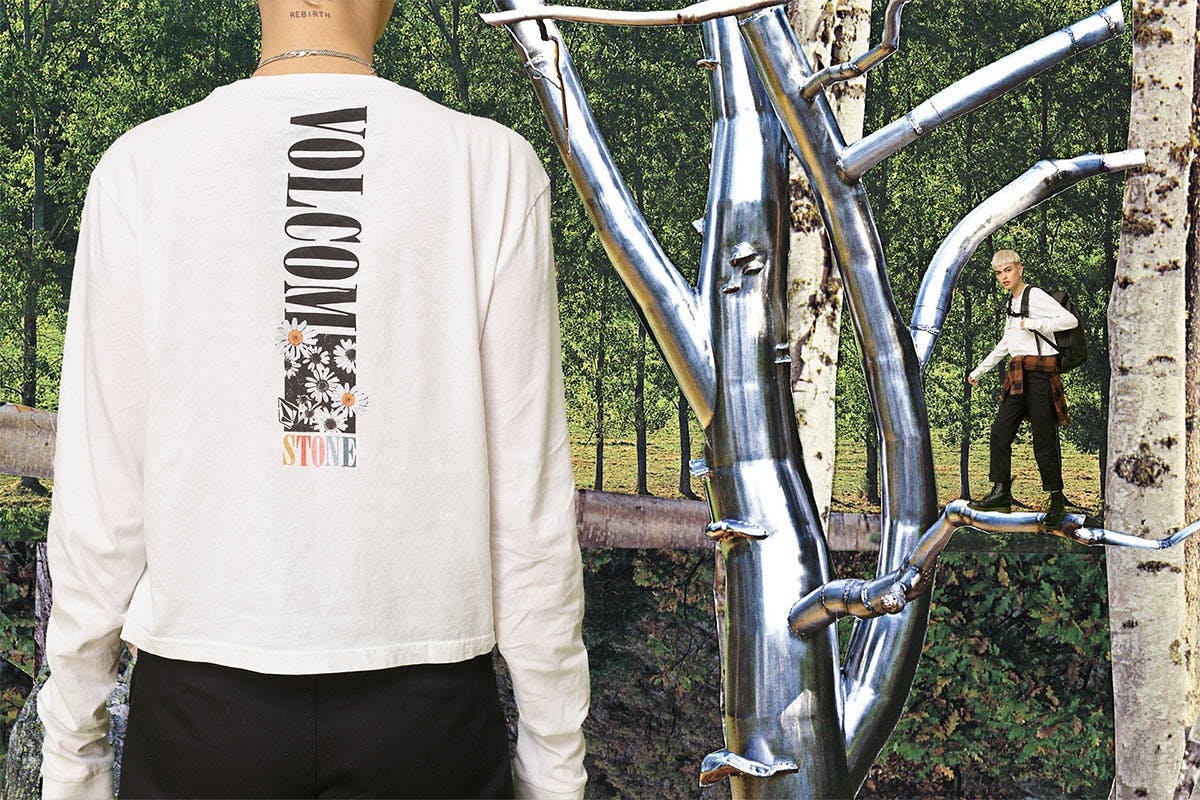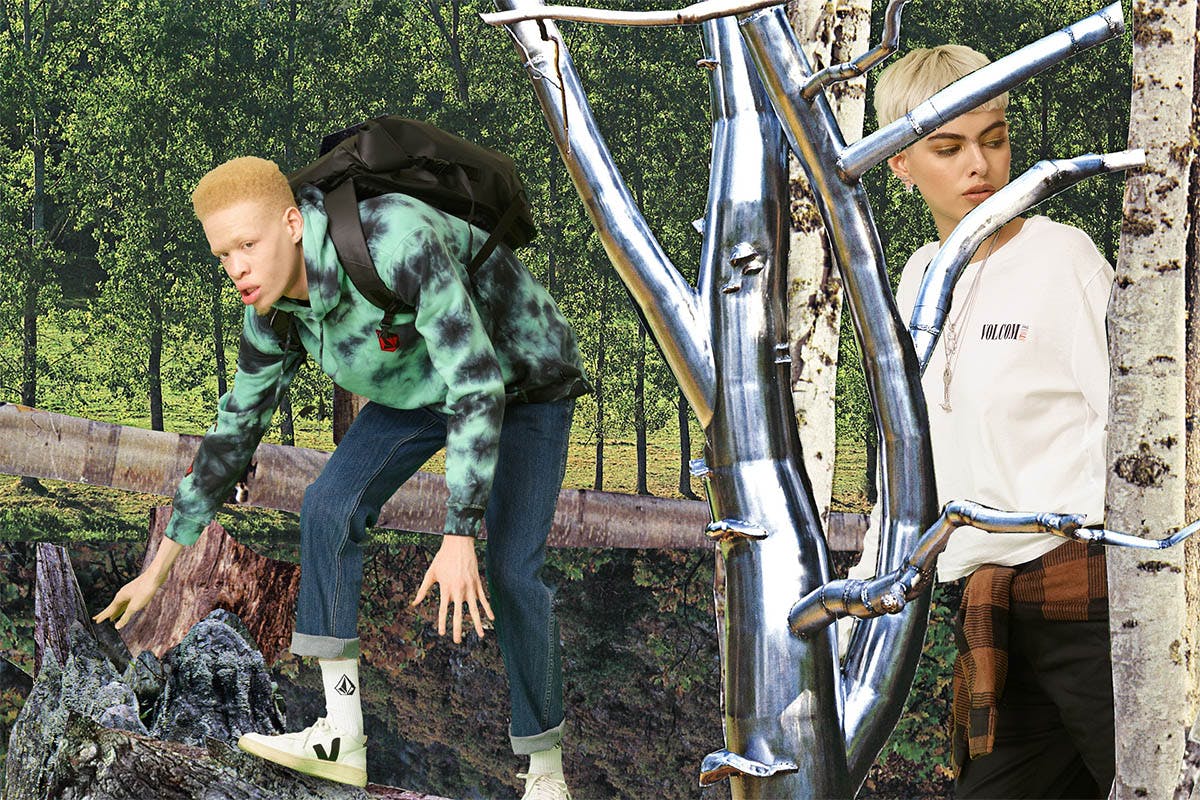 While Volcom's look has undoubtedly evolved over the past few decades, its commitment to fair labor and eco-friendly practices perseveres. In addition to utilizing recycled materials, Volcom is finding innovative ways to maximize sustainability while doing good around the world. Its Farm to Yarn program focuses on sourcing socially conscious organic cotton produced in India and offers community development and professional education programs within local farming villages. Volcom's work has also earned the brand Fair Labor Association Accreditation, which recognizes its commitment to protecting workers throughout the global supply chain. Those are just some of the ways the brand stays true to itself while doing its part to make the planet a better place.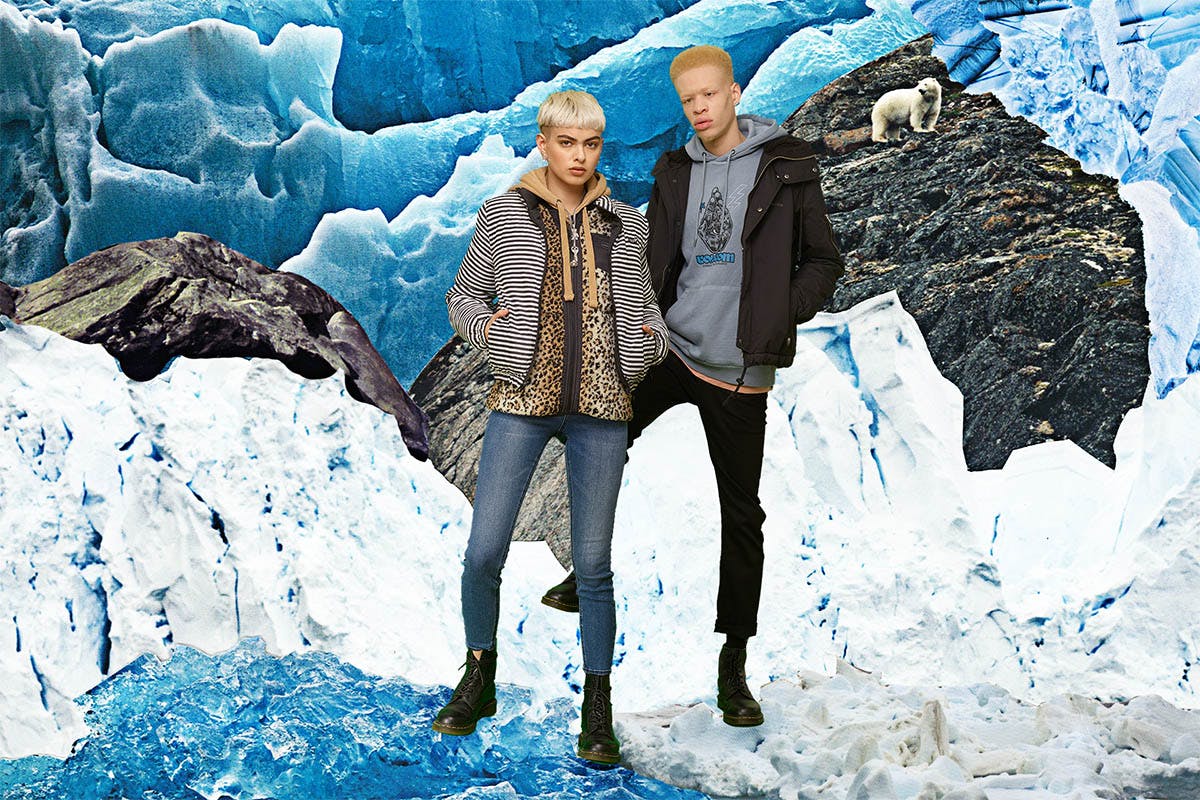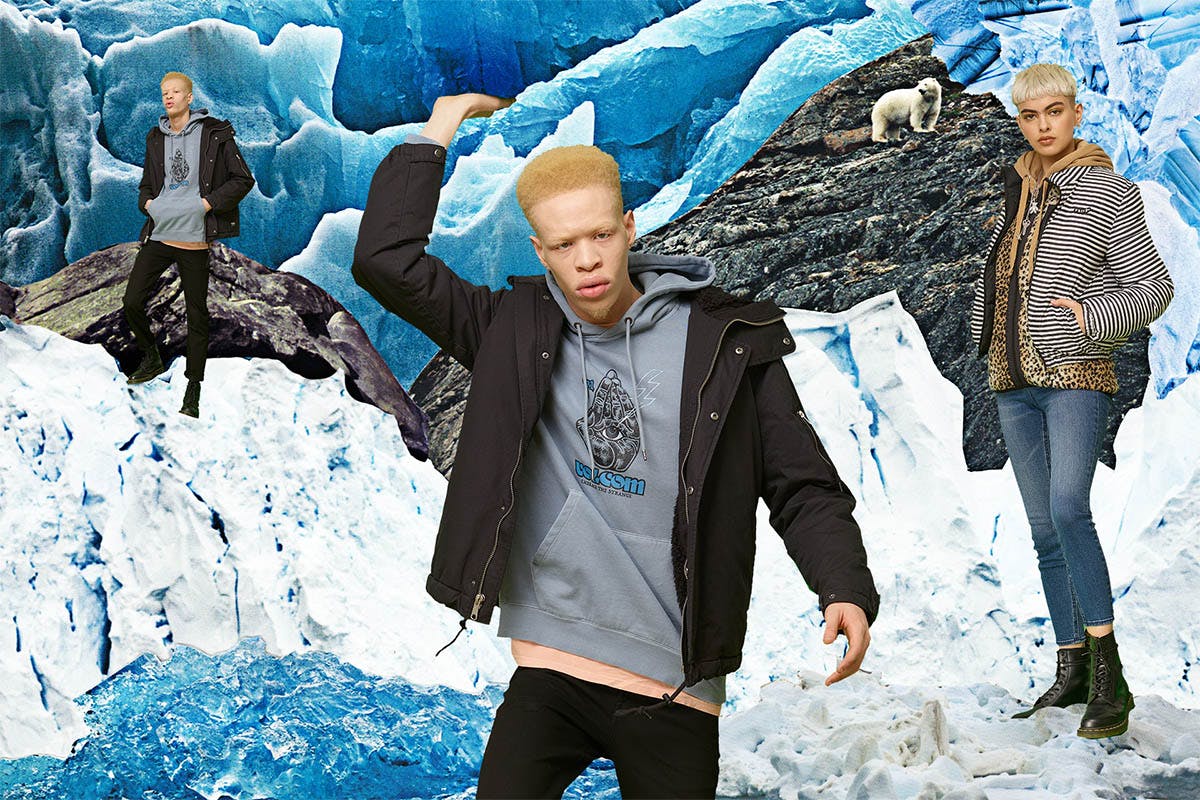 The looks themselves can't really be categorized beyond Volcom's signature mix of quality, versatility, and utilitarian fits. On the men's front, heavy layers dominate the collection, with pops of Sonic Green and Electric Blue meshing with a softer, understated palette and grounded in pragmatic black pants and its sherpa-lined Vaugan jacket that looks ready to take on anything. The womenswear mixes brash patterns, heavy textures, and optic prints along with a dose of color blocking and tartan plaid. The Puffs N Stuf Reversible Jacket is the stand out, easily transitioning from eye-catching striped fashion piece to hardy solid outerwear that can handle the elements.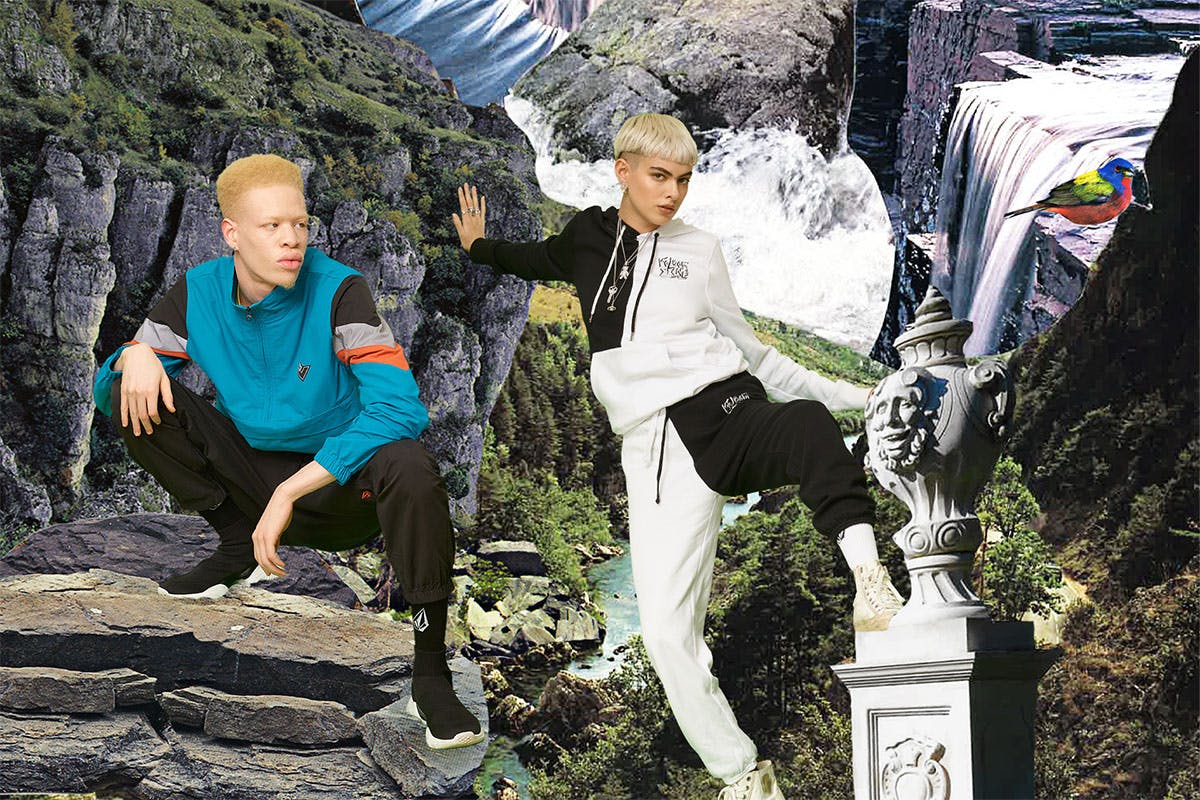 If you're picking up an overall sense of chaos, you wouldn't be wrong. But that's the beauty of it. When you think about it, passion and creativity are rarely ever stable. These are looks that stand strong at the forefront of streetwear's steady march forward. They reflect the times and respect the culture.
Check out the rest of the lookbook to see how we styled the collection, and head over to Volcom.com to stock up on your favorite pieces.