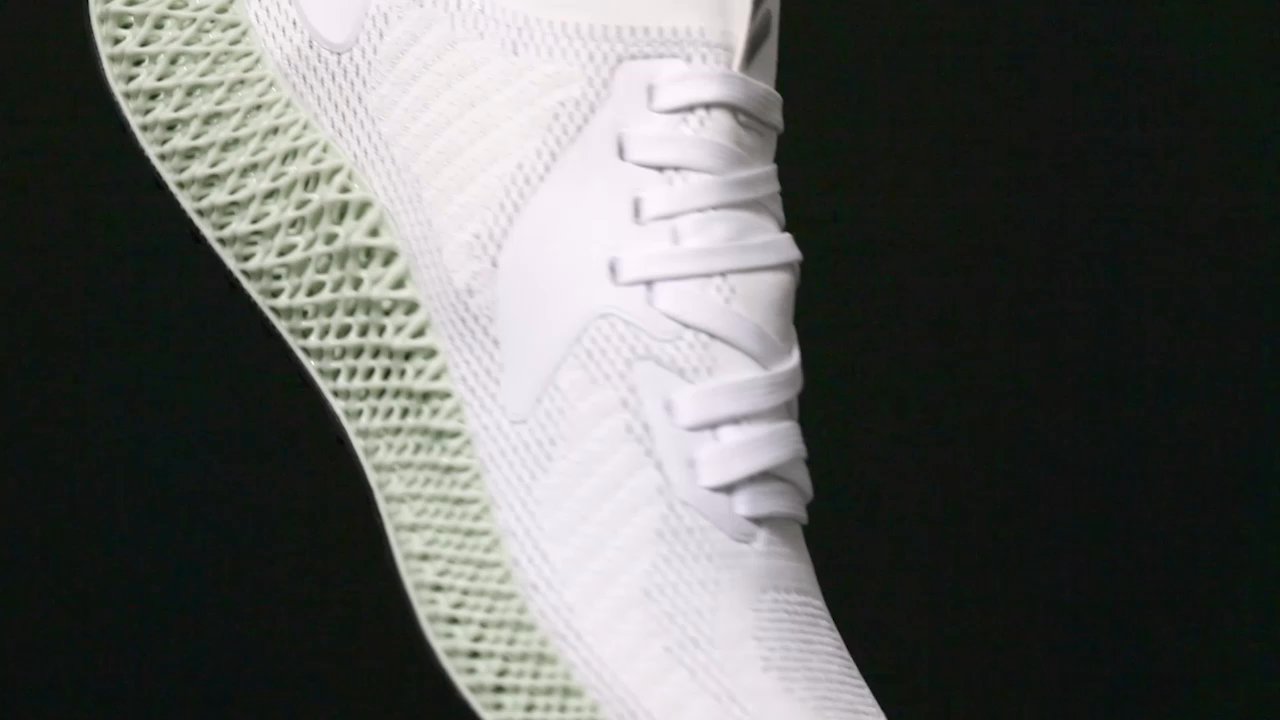 adidas' "Aero Green" 4D tech has become a visual hallmark of the German brand's pursuit of innovation.
Created in partnership with California-based firm Carbon, 4D has been described by adidas as the first performance footwear made with light and oxygen by way of Digital Light Synthesis. But what exactly is Digital Light Synthesis, and how does adidas manufacture 4D's complex geometric lattice sole structures?
Carbon Digital Light Synthesis technology uses light and oxygen permeable optics to craft a 3D object, and then a thermal baking step to achieve the desired properties. While the process of creating a 4D sole is definitely complex, it can be simplified by explaining it as the transition from a liquid to a solid as a result of chemical curing, not so dissimilar from how concrete is made.
It's an entirely new way to think about a shoe's sole unit, which are more often than not created through injection molding. Thanks to Carbon's innovative process, adidas was able to iterate over 50 different lattices for the midsole before settling on the current design. Given these many samples, adidas was able to test midsole performance in the design stage as well, making prototyping virtually obsolete.
To better illuminate the actual process of a 4D sole being made, adidas told Highsnobiety, "It is a photochemical process. It works by projecting light through an oxygen-permeable window into a reservoir of UV-curable resin. As a sequence of UV images are projected, the part solidifies and the build platform rises. Oxygen inhibits the photochemical reaction so that there is always a thin, liquid interface of uncured resin between the window and the printing part."
To settle on the "Aero Green" colorway, Carbon worked alongside adidas to produce the color of the material that would match the signature linen-green shade of the launch shoe, which was chosen by adidas's design team.
So far, adidas' 4D tech has been included in collaborations alongside designer Daniel Arsham as well as retailers Sneakersnstuff and Kith. Now, adidas is adding to the 4D franchise with a new Reflective ALPHAEDGE 4D. ALPHAEDGE 4D FW19 is available now globally across adidas.com, adidas_LDN Oxford St and select retailers.