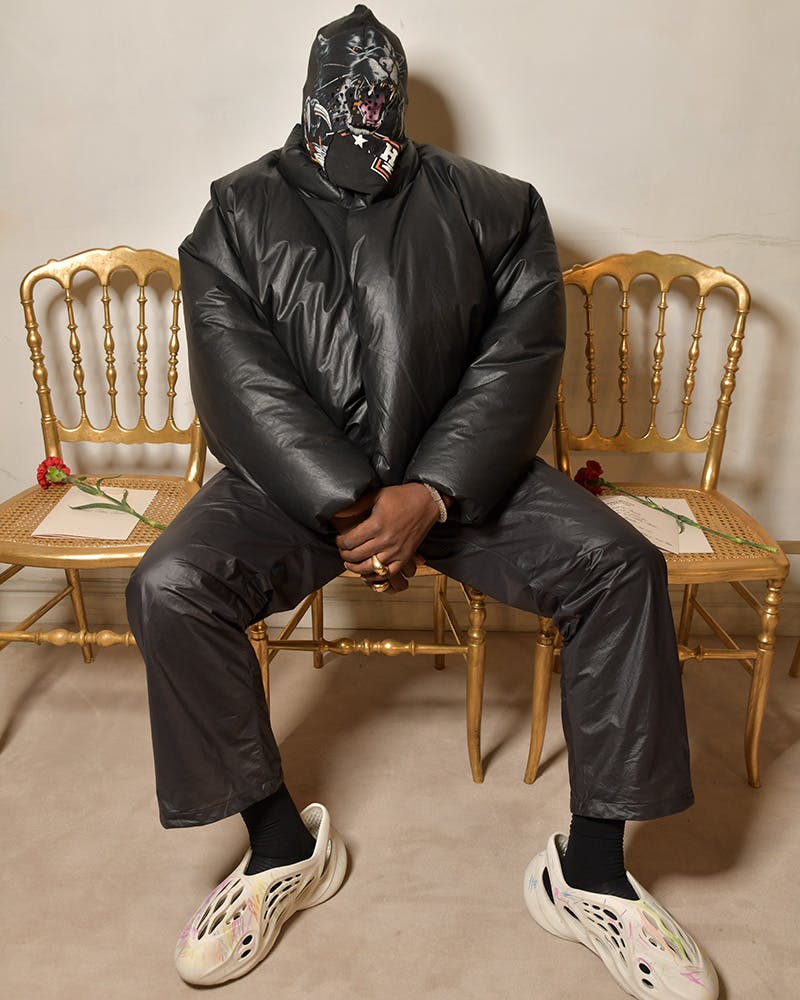 As many predicted, the YEEZY Gap Black Round Jacket that Kanye West advertised at last week's Balenciaga couture show in Paris will soon be available to pre-order.
The latest color follows up last month's inaugural release which arrived in a baby blue shade. The piece is crafted from 100 percent cotton poplin with a matte rubberized PU coating offering a shiny effect. Intriguingly, there is no zip or buttons on the front, which makes the silhouette appear much looser. Accompanying Harley Davidson mask is optional.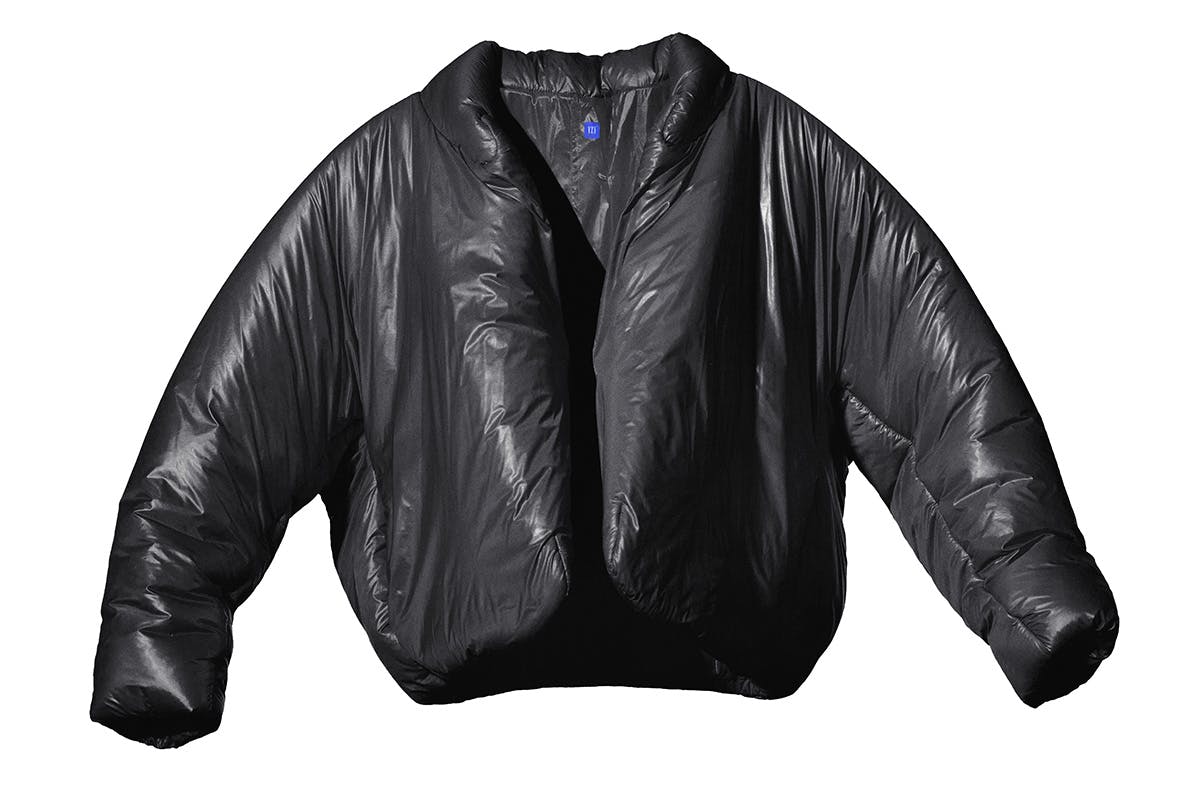 The Yeezy Gap Black Round Jacket is priced at ¥26,000, €180, and £160 GBP (roughly $235, $213 and $222 USD). It will be available for pre-order on Gap JP, Gap EU and Gap UK's website starting July 13, 10 a.m. JST, 10 a.m. CET and 10 a.m. BST respectively. Those lucky enough to snag one will receive their order this winter.